Could your wood deck use a facelift? If you've been thinking about replacing your deck for years, but don't have the budget to do it, there are a few cost-effective ways to liven it up and lengthen its life.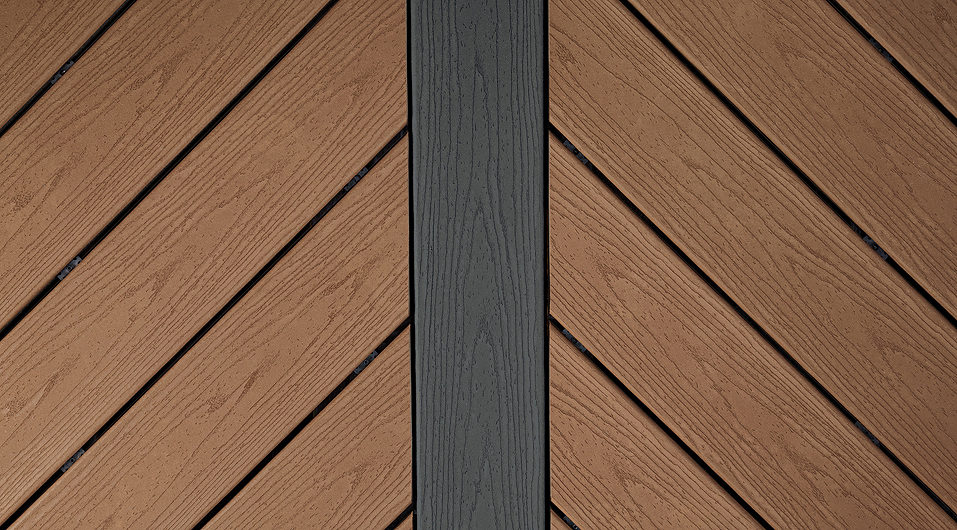 Your first makeover option is to flip the existing deck boards over to reveal the fresh, unweathered undersides for extended wear and a like-new look. Carefully remove all fasteners, flip the boards, and then re-nail or screw them into the deck joists. This deck renewal route takes time and effort, but it's a smart way to make the most of wood decking that's still in decent cosmetic shape and structurally sound — though you'll still have the staining and sealing chores required to keep it looking good through the years.
Another solution is to get new composite decking and attach the boards to the existing substructure. With a composite material, you'll create a brand-new look with much less future maintenance. Trex Enhance is a durable, high-performance composite that'll do the job beautifully. Just check the existing deck structure to ensure it's sturdy, and install Trex Enhance for a makeover that'll increase curb appeal, lengthen the life of the deck, and cut down on maintenance for years to come.
Trex Enhance is in stock now at The Home Depot, ready to help you transform your favorite outdoor space. For deck makeover inspiration and idea-starters, visit homedepot.trex.com.