When you think of home security, have you considered how ridiculously easy it might be for a burglar to break in while you're away or even fast asleep?
At the reported rate of one burglary every 15 seconds, the risk for household break-ins is very real, no matter where you live. A home's security is only as good as its most vulnerable point of entry, so pay attention to the little things that could extend a big invitation to intruders.
Here are some easy ways to secure your home and keep burglars away.
Add Bright Exterior Lighting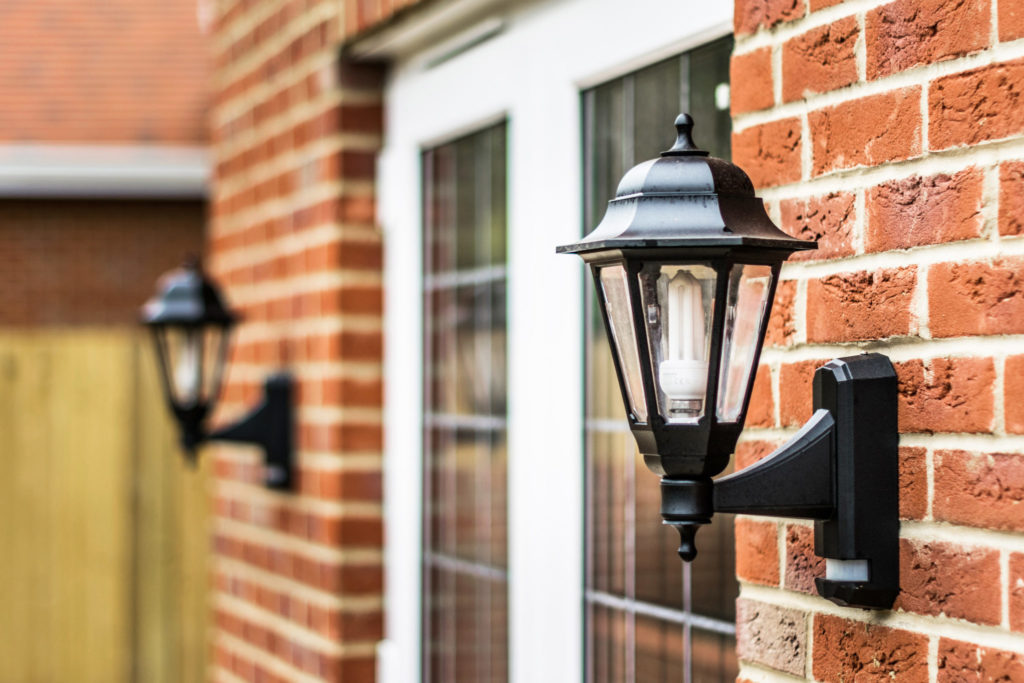 A well-lit home is much less likely to be broken into, so make sure your home is fully illuminated both inside and out.
Outdoors, keep the exterior of your home illuminated on all sides. Strategic landscape lighting is a start. But one of the best ways to burglar-proof your home is to install motion-detector spotlights with built-in sensors that automatically turn the lights on when movement is detected in the area. Nothing is more surprising to a thief than to have spotlights fire up in his face before he gets within 50 feet of the house.
Indoors, use timer switches on lights. These simple devices cost only a few dollars each, yet can create the appearance of activity inside your house 24 hours a day. Use at least one timer per floor, usually in the living room and bedroom.
Set the living room light to stay on from dusk until about midnight. In the bedroom, set the timer to keep the light on from about 9 p.m. through 1 or 2 in the morning. Any criminal watching your home will think twice about breaking into a house that looks occupied.
Keep the Landscape Low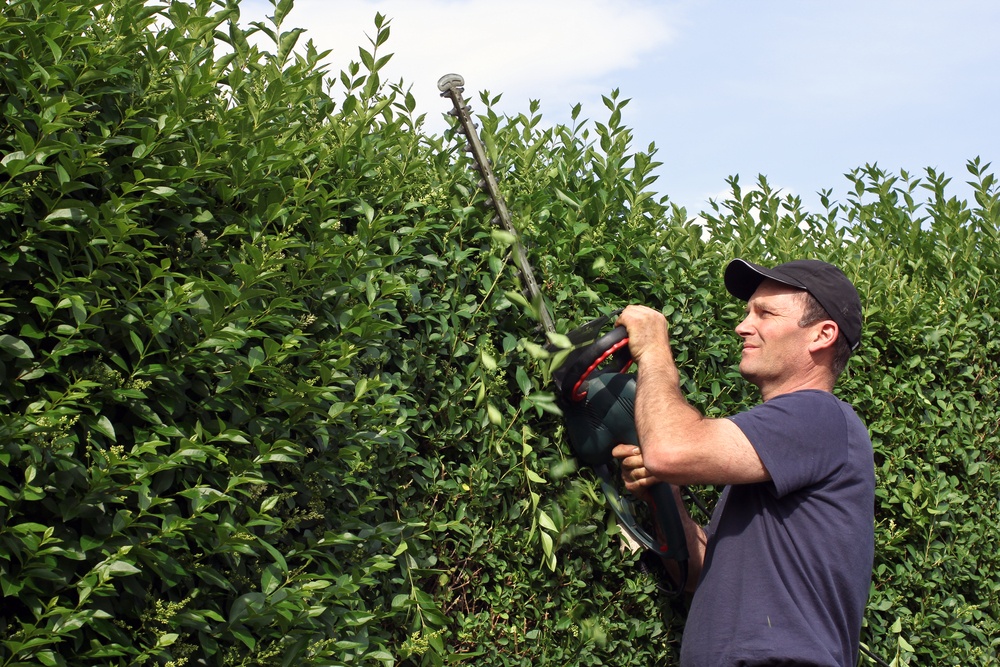 Burglars love to work in the shadows. Tall trees or high bushes can be accessories to crime when dense branches come close to your home and create pockets of darkness where burglars can hide.
Keep trees well-trimmed and cut away from the house to avoid giving thugs a place to hang out.
Dense shrubs can also create a hideout, so keep hedges low and plantings near doors and windows neat and transparent.
Line up help for outdoor chores such as mowing and manual watering so that overgrowth and faded plantings don't give away your absence.
Put away any yard equipment, tools, or ladders that can be used to break in or cause damage.
Durable Doors Key to Stopping Break-ins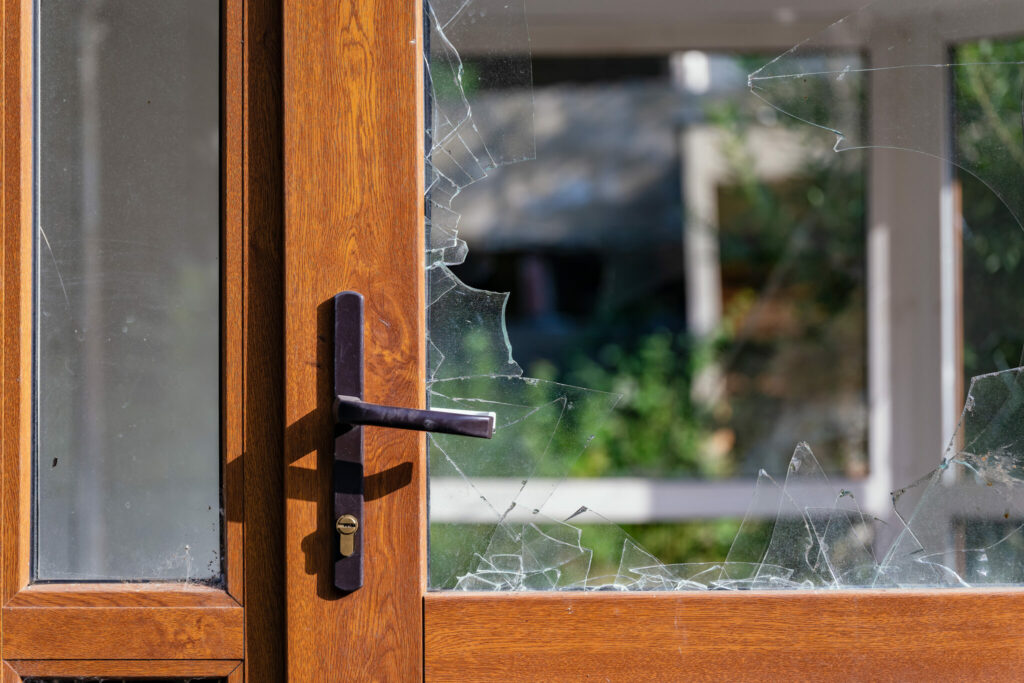 Doors may be seen as the first line of defense for home security. However, doors are surprisingly easy to get past, allowing an intruder to literally step right over the welcome mat into your home.
If you are replacing your door, it's important to choose an entry door made of an exceptionally durable material, such as fiberglass. Doors made of fiberglass are great for entryways because they can provide the rich look and style of wood doors, but they are extremely strong and won't warp, crack, rot, swell, or split like wood or rust, ding, or dent like aluminum and steel. They can also withstand temperature extremes, high humidity, and they're easy to stain or paint.
For existing doors, make sure the door has both a handle and a deadbolt lock. A door with only a handle lock is an easy mark for a crook armed with finesse, a plastic credit card, and the desire to break your home security. The best deadbolts require a key on the outside and incorporate a thumb latch on the inside. Locks that require keys to be used on the inside can be dangerous. If the house were on fire, for example, it could be difficult to find the key in time to get out safely.
Further strengthen every installation by substituting long, heavy-duty screws for those provided by the manufacturer so that entry doors can be secured to the wood-framed door opening in the wall.
No matter which lock you choose, it's only as strong as the door itself, which is generally weakest around the lock. Add a decorative door reinforcement plate (about $20) to make this zone more secure.
Sliding patio doors need special protection since they are usually in the rear (less visible) areas of the building, making them an attractive entry point for thieves. Patio door locks are weak and older doors can even be "lifted" out of their track and right off of your house. Improve home security by adding a patio bar, which can stop the inside door from sliding open or being pried off if the lock is broken. A sturdy piece of wood strategically placed in the open track can also improve door security.
When leaving home for day trips or longer, keep your garage closed to intruders by inserting a large stove bolt through one of the side track holes to prevent the door from being slid open.
Secure Your Keys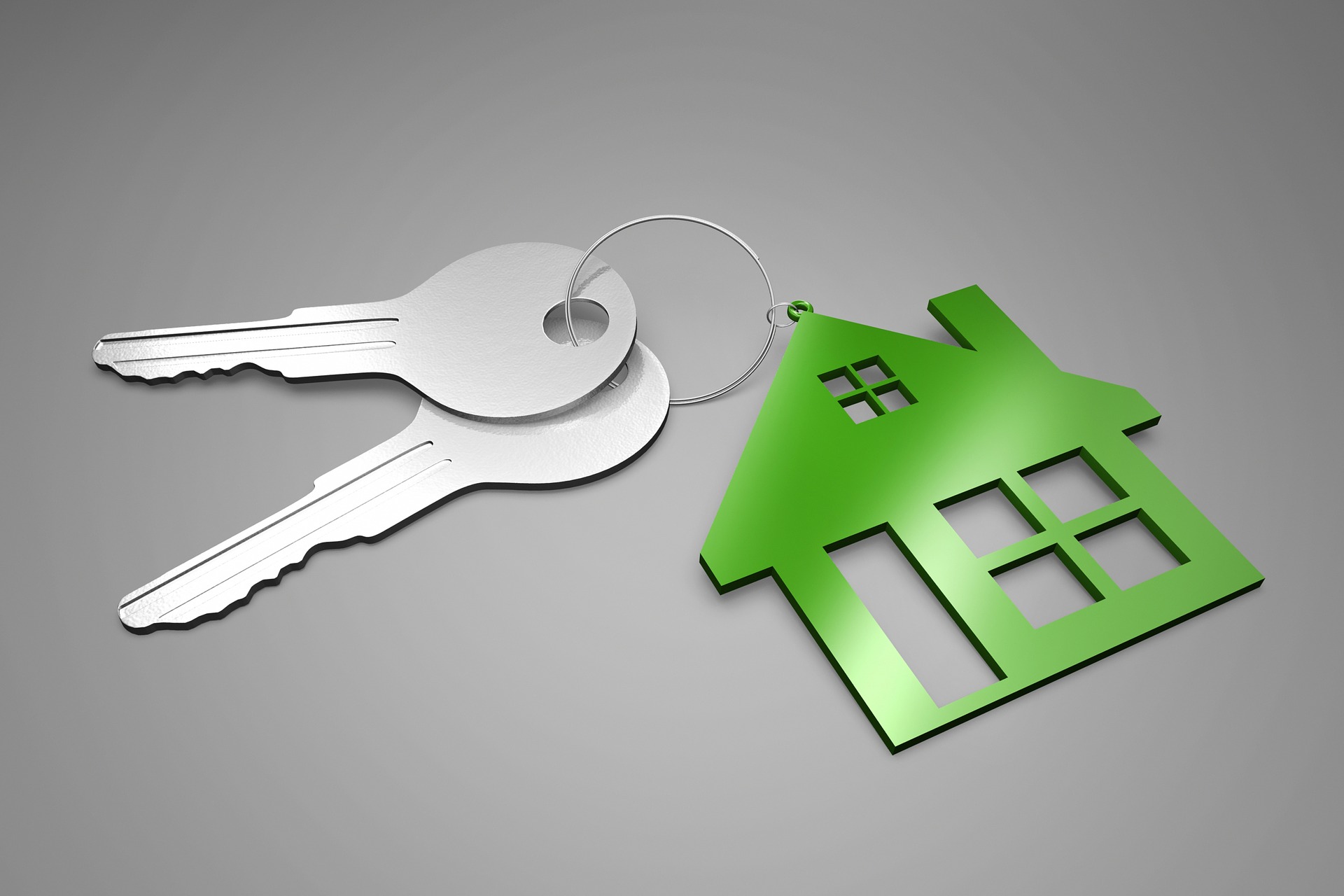 The idea of handing your house key to a burglar may seem ridiculous, but that's exactly what you could be doing every time you send a spare key floating among family, friends, and service personnel.
Never hide spare keys in "secret" places outside your home, because smart burglars know which flowerpots to look under.
Be careful when you're carrying your master set through everyday routines, such as valet drop-offs and auto shop visits.
Strengthen Windows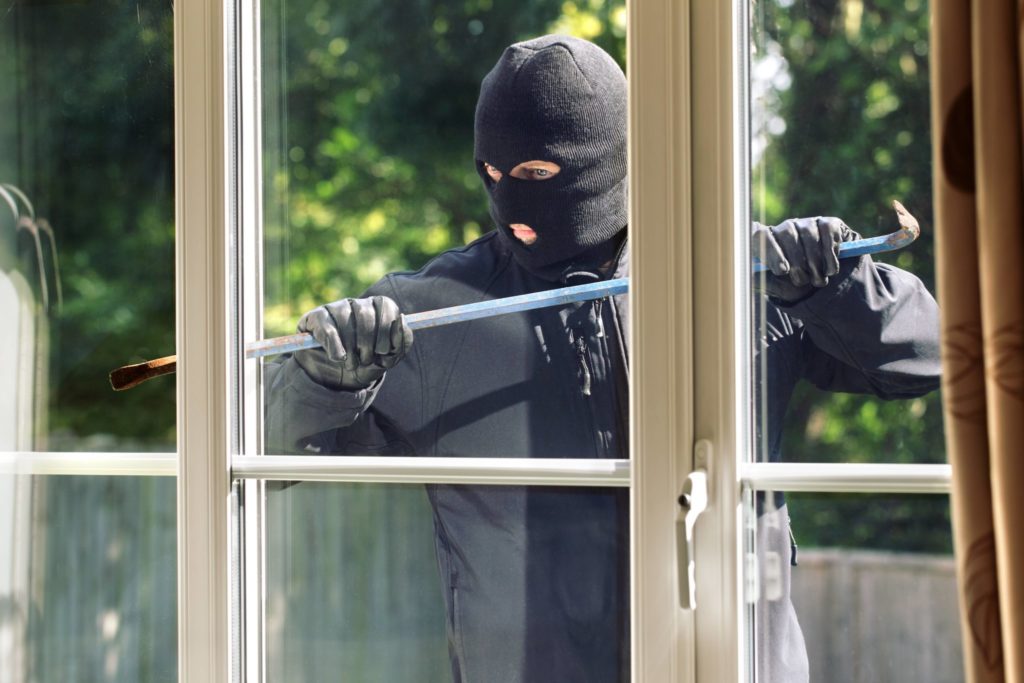 Windows can be the weakest link in home security, especially if left open and unattended. Make sure all units are closed and locked before you leave home for even the shortest errand and add window treatments or shades to discourage prying eyes.
Modern windows include sash locks, but you can improve security by drilling a hole from front to back, where the top and bottom windows overlap, and installing a long nail in the hole. If the integrated window lock breaks, the nail will stop the window from sliding open but can be easily removed if you need to get out quickly.
Sash locks are sometimes replaced with key-operated locks, but these can be very dangerous. Like with the double-keyed dead bolts, it can be difficult, if not impossible, to find these seldom-used keys in an emergency.
Security bars installed over windows can also prevent intruder access. But these must be fitted with quick-release mechanisms to allow them to be opened if someone in the building needs to get out fast; otherwise, a home can become a deadly burning cage in a fire situation.
Beyond the structural security points for windows, make sure the view to the inside is properly screened by blinds and curtains and that valuables are always out of sight.
Self-Service Security Systems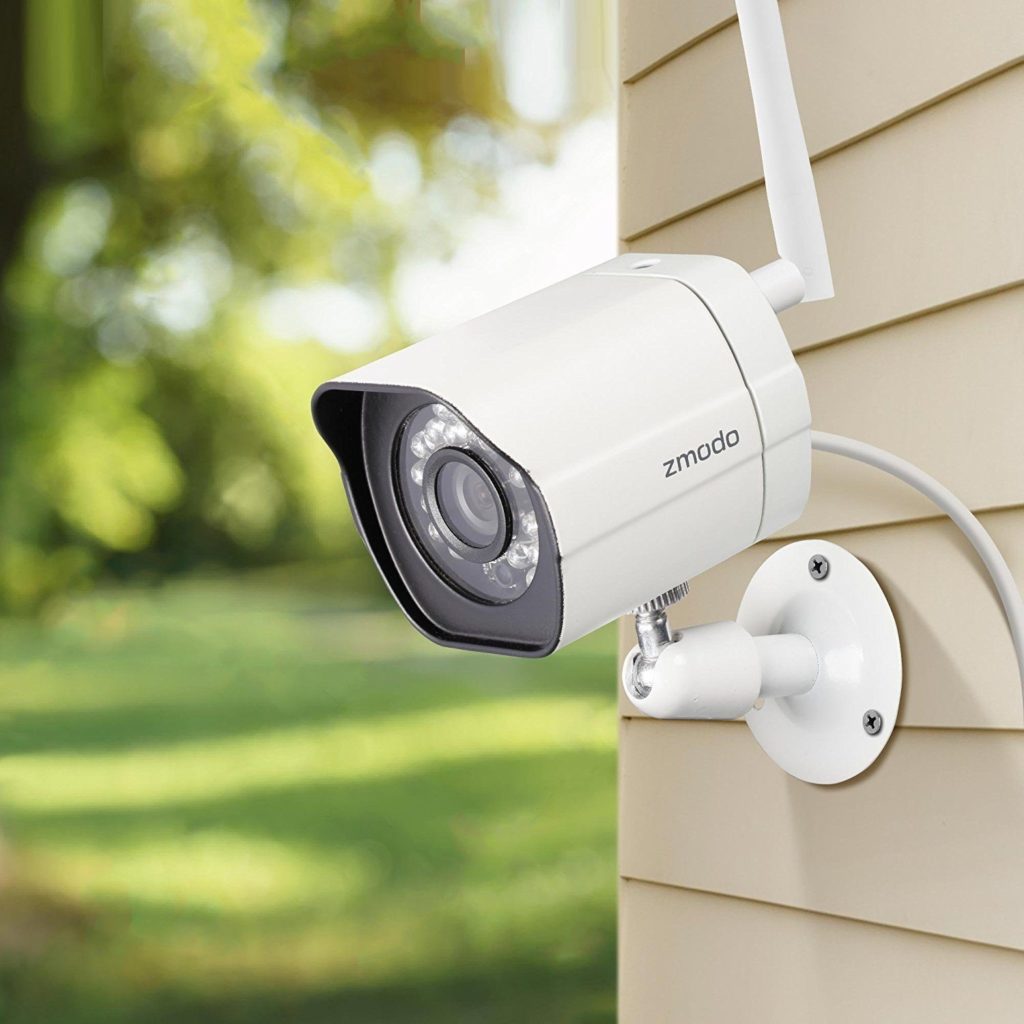 The cost of installing a good-quality alarm system has come down in recent years due to increased competition and technology that makes installations simpler and quicker.
Low-cost, high-technology home security systems incorporating infrared motion detection, remote controls, and easy-to-install door and window break-in sensors are widely available.
Plus, there are hosts of robust, Wi-Fi enabled, affordable and effective home security systems available for DIY installation. If DIY is not for you, some alarm companies even offer to install "free" systems if you hire them to do monthly monitoring.
Stop Easy Giveaways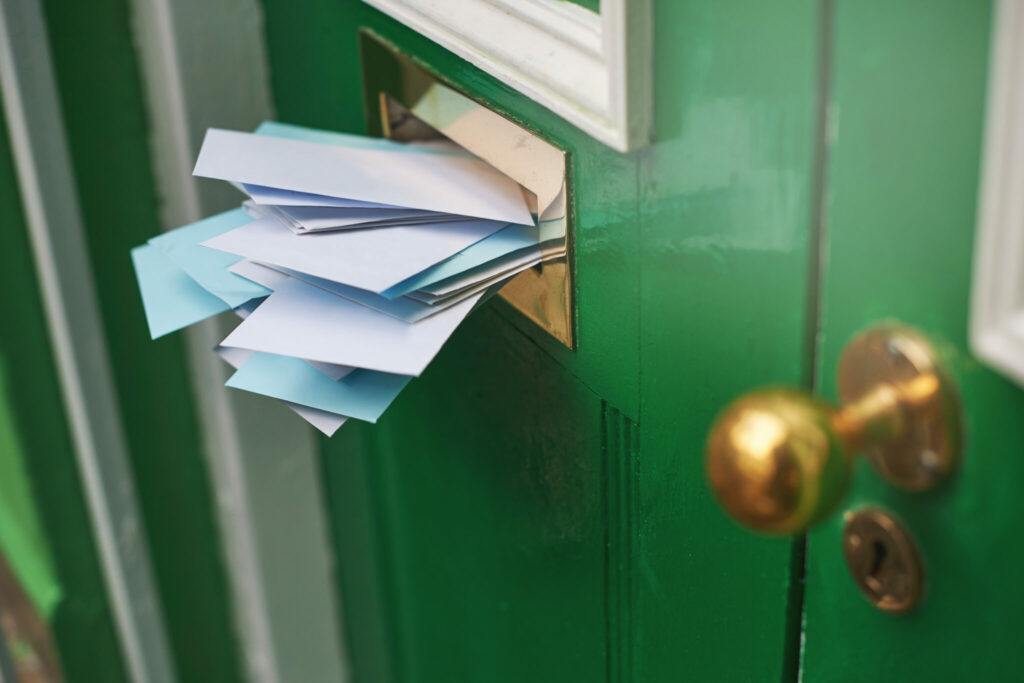 Most of us would not hang a sign on the front door that says "Away on Vacation" but that's exactly what you'd be doing if you don't take a few simple steps.
Piles of mail or newspapers around your front door are a sure sign that no one is watching the house. Make arrangements for deliveries to be discontinued for the time you're away or ask a neighbor to collect your mail and papers.
A burglar can easily be tipped off to your absence by an unanswered phone, so turn off ringers and keep your everyday answering message in play. And never, ever leave a message or post on social media saying you'll be away on vacation.
Ask someone keep an eye on things and check the house periodically. Also, many police departments maintain what they call a "vacant house list" so they know to make security checks if you plan to be away for more than a day or so. They'll ask who has keys to the house and what cars should be in the driveway. If anything unusual shows up, they'll know to go looking for an explanation.
Make sure your house numbers are visible. Police and other emergency personnel can waste precious minutes trying to find your house if the number is not easily spotted.
Don't Forget: Simplest Security Step
It sounds simple, but it only takes one forgotten window or door to let a burglar have his way with your belongings, despite all the precautions you may have in place. So don't forget to lock up and set the alarm when you leave so you can head off on your vacation with less worry.