As the summer season begins its slow fade into fall, it's time to start thinking about projects that can prep your house for the chillier weather ahead. Here's where to begin.
Weekend #1: Get the Garage Door Ready to Roll

Your garage can be a handy storage zone for tools, sports equipment, holiday decorations and anything else you want to hide away, so be sure to keep the door and opener in top operating condition by doing some seasonal maintenance.
First, make sure the tracks, springs and any other moving parts of the garage door are well lubricated with motor oil. Apply the oil with a rag and wipe onto each part, taking care to wipe away any excess oil. Next, take a look at those big, heavy springs and make sure that there is a safety wire running inside of the springs so that if they were to break, the springs would snap back on the wire and not fly off and hurt someone.
Check the garage door opener's safety reverse system by placing a 2-by-4 under the door and closing it; the garage door should hit the 2-by-4 and then open back up again. There should also be an electric eye protecting the bottom edge of the garage door, so try closing the door and then blocking the electric eye's path to be sure it's functioning. By the way, if the garage door opener is older and doesn't have at least these two safety systems, replace it!
Finally, clean the weatherstripping along the garage door's frame and bottom with a cleanser made for vinyl to prevent the weatherstripping from drying out. Wash the exterior of the garage door using a mild detergent and stiff brush or power washer. If your garage door's finish is looking worn, remove any flaking paint, sand the surface, prime, and apply a new coat of paint to the garage door. A nice bright color will keep you thinking of summer even as the snow is falling!
Weekend #2: Add Attic Insulation
Just like your body loses heat through its top most point–your head–your home loses heat through the attic. The experts at Owens Corning recommend at least 19 inches of batt insulation or 22 inches of blown insulation for most homes. Homes in colder climates should have around 16 inches (R-49) of insulation. The more insulation you have, the better the insulation's ability to prevent heated air from escaping, keeping you warmer in your home and your energy bills down.
If you're short on insulation, get ready to add more by wearing safety goggles, a dust mask, and clothing that will protect your skin from contact with the fiberglass. To begin, first fill the joist cavities until the insulation reaches the top of the joist; then, if more insulation is required, roll out the insulation perpendicularly across the tops of the joists. Make sure not to block soffit or eave vents and keep the insulation at least 3 inches away from ceiling fixtures unless they are specified as IC, which means they are rated for insulation contact.
For even more energy savings, do a home energy audit on your own or with the help of a pro to uncover all the ways your home loses energy and can be improved with easy sealing projects. Being energy efficient isn't just great for your wallet–it also helps our environment by reducing your demand for heat.
Weekend #3: Clean Your Cans!
The garbage can is probably the most underrated helper in the home. Although we place some pretty nasty things in trash cans, they do a great job of storing life's leftovers right in the middle of where we live, eat, and breathe. So here's a tip to help maintain the trash can's stealthy persona.
Once a month, take all indoor trash cans outside for a thorough cleaning. Mix up ¾ of a cup of bleach into one gallon of water and wash the interior of the garbage cans as well as the handles and lids. To make sure the bleach and water solution has time to kill bacteria and odors that could be harmful to your family's health, let it sit for at least five minutes before thoroughly rinsing them.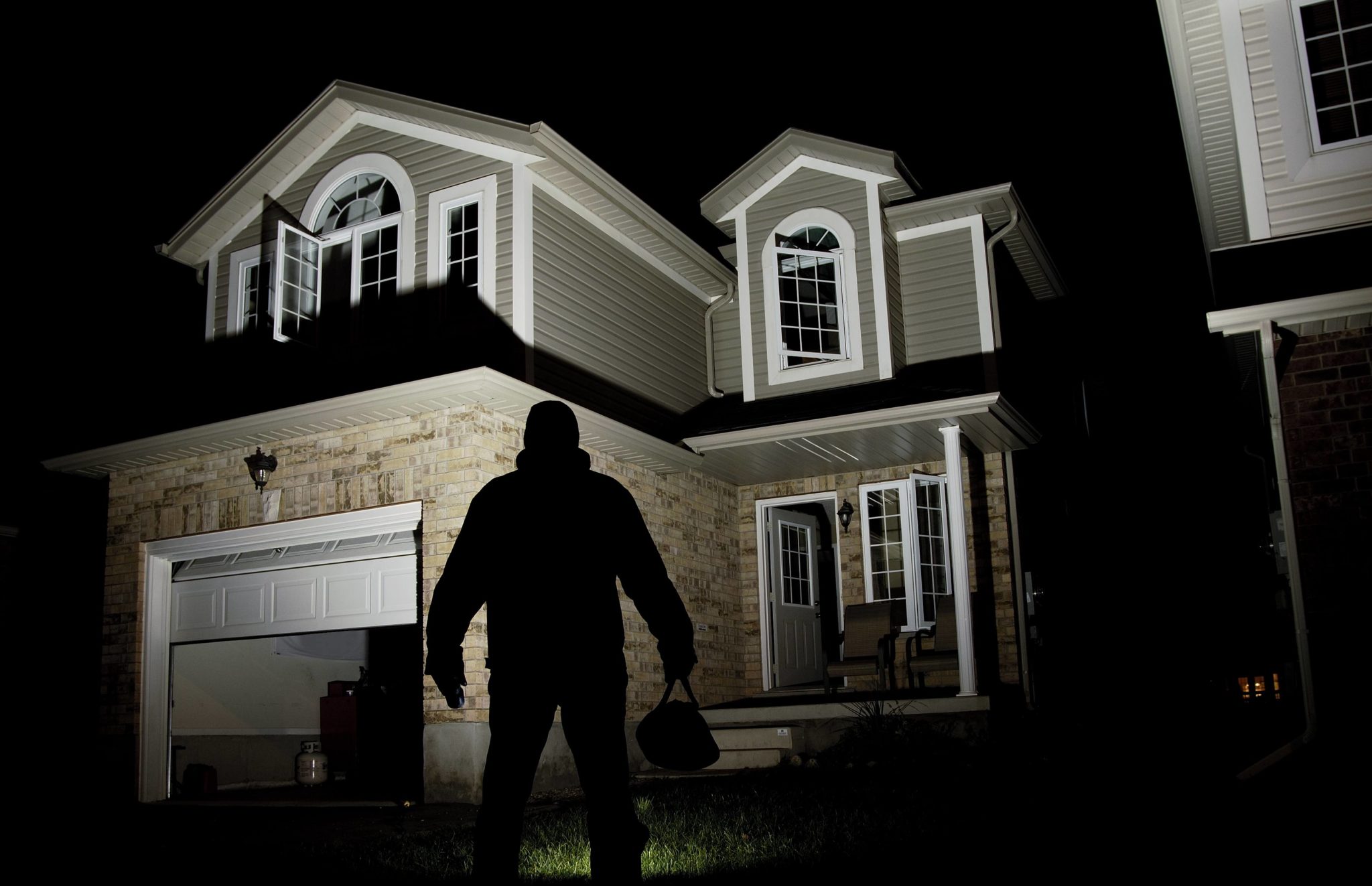 Weekend #4: Burglar Proof Your Home
As summer draws to a close, it will be getting darker earlier. This means that burglars intent on stealing your stuff get to start their night shift even sooner! To thwart those plans, go around your property and look for potential entry points.
For instance, if you have a lot of shrubbery in the front of your home that can provide cover for a burglar as they break in, trim back the bushes to keep the entry point exposed. Also consider replacing some existing landscaping with thorny plants as a natural intruder deterrent.
Add motion sensors to key exterior lights around your property so they will come on to provide safety when you return home, and also help to scare away anyone who doesn't belong there. For other home lighting ideas that add safety and security, check out The Money Pit's Exterior Lighting Ideas.
Make sure the doors to your home have secure locking systems and never include your house key when leaving car keys at the repair shop, valet desk, or anywhere else. You can't predict when someone will attempt to make a copy of your house key, so play it smart.
If you have fall travel plans, burglar-proof your home by making sure to stop newspaper delivery and asking a neighbor to pick up mail and any packages delivered in your absence. And if you can afford to do so, have an alarm system installed that will also monitor fire and carbon monoxide in the home to keep you safe on all levels.