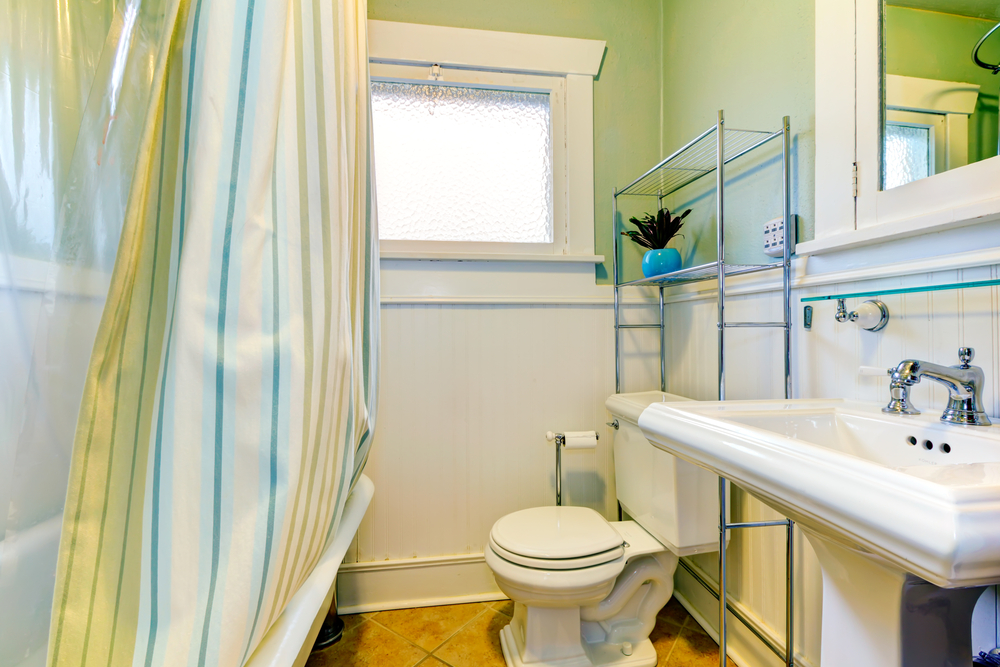 Tom Kraeutler: There are few home improvements that give you a better return on investment than remodeling your bathroom. There also are few home improvements that could be potentially more complicated than remodeling your bathroom especially if it's the only one in your house. Kohler has been in this bathroom business for many many years and they've got some great advice on how to make sure this project goes smoothly. With me to talk about that is Ashley Springer from Kohler, so Ashley, remodeling your bathroom is something. You've got to have all the parts and places, you've got to be timed out right, where do people go wrong with this process?
Ashley Springer: I think they go wrong when they look at HGTV and they see it can sort of be a quick remodel when actually it's a lot more complicated. I would suggest to really work with a local professional in your area and get a good sense of an idea of what you want. Kohler offers a lot of inspiration pieces or ideas at kohler.com is a great place to get inspired and get some ideas that you can take to a local professional and kind of plan out with them what you want your space to be like.
Tom Kraeutler: When people watch makeover shows and you know, my co-host Leslie's been involved in plenty of them, I've been involved in them as well, you know. We know that it takes days upon days to do these projects but it gets cut down to you know 22 minutes of good television. Do you find that consumers are kind of confused by that and they think that they can really transform their home you know in between commercial breaks?
Ashley Springer: I do, I think it adds a little bit of confusion. There are definitely some products that we have and the solutions that we can offer that kind of address that quick refresh, that can really update your bathroom. Whether it's a shower change out or you know a sink and a faucet change out that can kind of upgrade that space but it definitely is a complicated process and putting in the time is going to make it worth it in the end.
Tom Kraeutler: We have to really plan out the steps involved in this and where do you think people need to begin? You mentioned working with a design professional that's not always typical, you know, some people try to do this on their own like sort of what's the order of events to make sure that you can kind of move smoothly through the process?
Ashley Springer: I think getting inspired to start, so looking at things like Houzz and Pinterest or going into your local showroom and see what products you like and really understanding what your needs are in the space because everyone is different. Then kind of planning out your budget and being pretty realistic about what it's going to cost to kind of create that space whether it is a simple upgrade or is a total refresh.
Tom Kraeutler: What would be some simple ways people could refresh their bathroom?
Ashley Springer: A simple shower upgrade so Kohler has some great products that can give you a shower head and hand shower, spa-like feel without really having a mess behind the wall. Changing out your bathroom sink and faucet can provide a great lift and then also adding in a vanity is really something that's going to provide a lot of storage space. That can really clean up your area and make it feel a little more relaxing.
Tom Kraeutler: Let's talk about water efficiency, now Kohler products are very water efficient that's a business they've been changing a lot over the years and consumers are often concerned about sort of performance as we say, making sure that when you flush the toilet it actually does its job. How's that changing?
Ashley Springer: Definitely a big impact, so California is definitely leading the way on that. We have come out in the past couple of years with a number of you know water saving products and recently we just launched our Highline Toilet that is a 1.0 gallon. I think consumers can be confident that with a brand like Kohler that everything we put out there is going to live up to our high standard of performance and gracious living. We're not just throwing something out there to meet the standards but you know we believe in it and everything going to perform to the best of its ability.
Tom Kraeutler: Bathrooms are very small spaces but you want them to be designed very well, what are the trends going right now in bathroom design?
Ashley Springer: Kohler has a team that looks at the trends in the industry as well as about five to ten years out. We see a lot of customization and a lot of personalization in the space so we've done a great deal to put forth some different trends we're seeing such as white on white and the black and white trend is becoming ever more popular again. We have quite a few products that can fit sort of any design and style that you are looking for that really mesh well together to create your dream space.
Tom Kraeutler: So I can personalize my toilet?
Ashley Springer: To a certain extent you could!
Tom Kraeutler: Ashley Springer with the Kohler Company. Thank you so much for being a part of the Money Pit Top Products Podcast.
Ashley Springer: Thank you.