Don't have the budget for a full bathroom redo? There are plenty of inexpensive ways to perform a bathroom facelift.
If you're planning a bathroom facelift for a small space, remember that light colors always open up a small space visually. Beyond wall color and linens, bring in lightness through a vanity with lighter woods or, even better, vanities that incorporate glass.
Small bathroom spaces can benefit from selection of clever storage options like etageres, "totems" and apothecary cabinets that are tall and narrow. Furniture and a pedestal sink with expansive surface area can make it look like you bulldozed the wall on your old 5′ x 7′.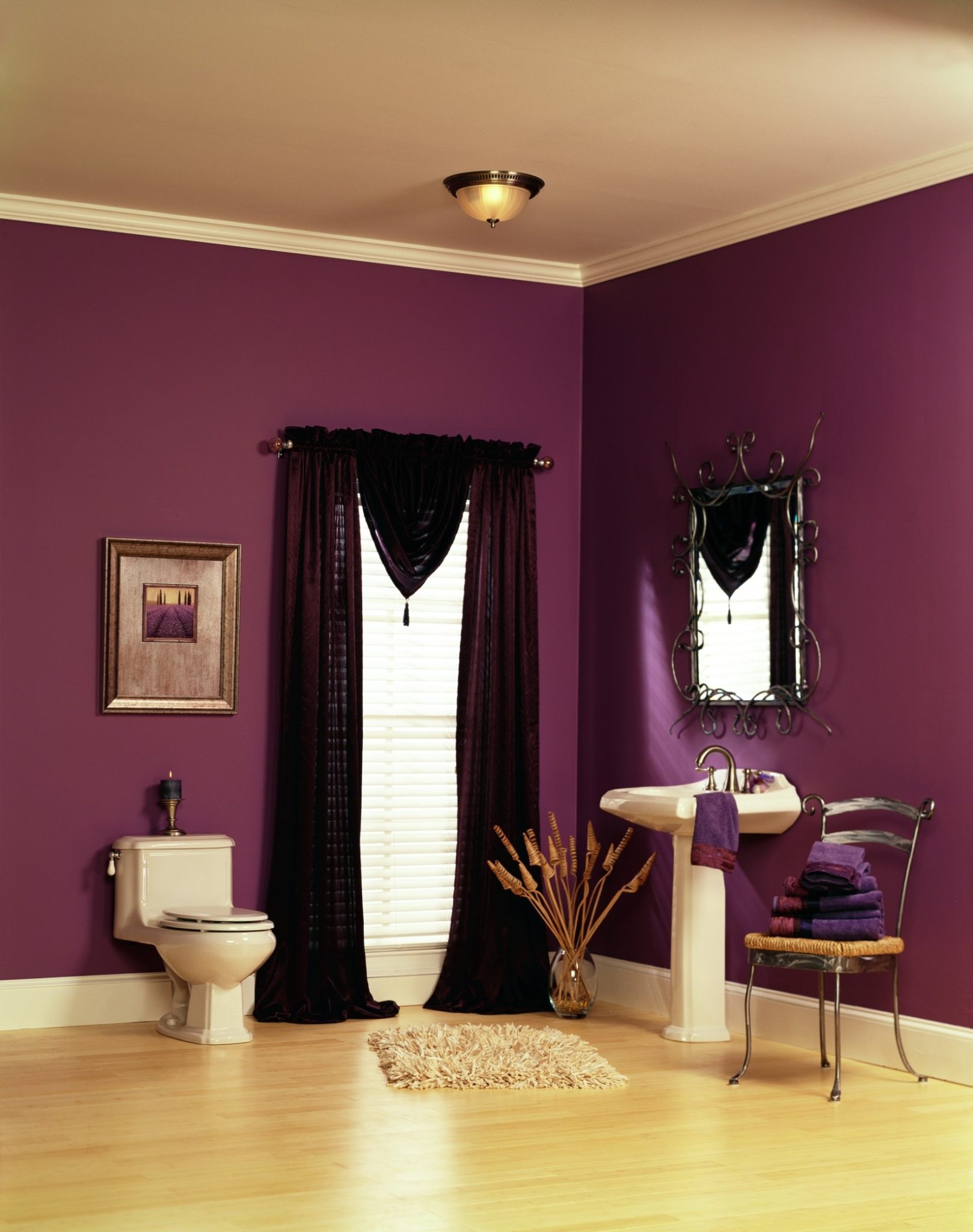 Paint on a new look
A new coat of paint for your bathroom is a super-affordable start, especially with all of the moisture-resistant formulations and colors now available. In some new bathrooms, we see tonal minimalism: fewer colors — often shades of beige and white — with a layering of textures.
Caulk as a style statement
Re-caulking as a style statement? Actually, it's true: the bathroom can look brighter and newer by simply re-caulking your tub and its surround. Want real caulk drama? Red Devil offers a caulk coloring system called Create-a-Color that allows you to mix up almost every color in the rainbow.
Bathroom flooring options
Presumably, it goes without saying that bathroom flooring needs to be waterproof. It should also be slip-resistant. Good materials for bathroom floors include tile and stone. Proper abrasion resistance (PEI) ratings help you choose styles that are manufactured for the amount of traffic an area will see and prevent slips and slides. Floor tiles can be used for walls, but wall tiles should never be used for floors as they are too slippery. Most tile manufacturers will list the "COF" rating of their tiles on the packaging or in the literature. This stands for the "coefficient of friction" and is a measure of how slippery the surface is when wet or dry.
A less common but equally appropriate flooring choice for the bathroom is laminate. Highly moisture-resistant, and easy for DIYers to install, laminate flooring can look like tile, stone or even wood.
Replacing your bathroom floor is a bit intensive to qualify as merely a bathroom facelift, but it's important to make sure you have a slip-resistant, waterproof floor to help prevent injuries and costly water damage.
But if you'd like to stick to more minor changes, a little paint and some smart storage pieces can do wonders to transform a space and create a bright, airy, roomy feel in even a small bathroom.