One of the best things about being a homeowner is being able to take a vision that you have and run with it. If you're lucky to have a big enough backyard for a unique garden, then it's time to get creative. Adding little accents here and there that showcase your personality is a fun way to brighten up your garden this Spring.
After a trip to the nursery, it can seem unrealistic to purchase all of the beautiful planters you want that cost $50 each (or more).
Upcycle old toys or home good items laying around the house to create some of the fascinating planters that are worth admiring. If you do not have any of the following items laying around, visit a local thrift store as many of these items can commonly be found there for a great price.
Tonka Truck Planters Really Make For a Unique Garden
You will not be hauling dirt with these trucks, instead, you will be making planters to scatter throughout your garden or backyard. If the dumps on the toys still function, add some hot glue to secure the dump to the base of the toy. Add some soil and your favorite flowers to the open area in the back of the truck. This planter can be made from old metal trucks or modern plastic trucks!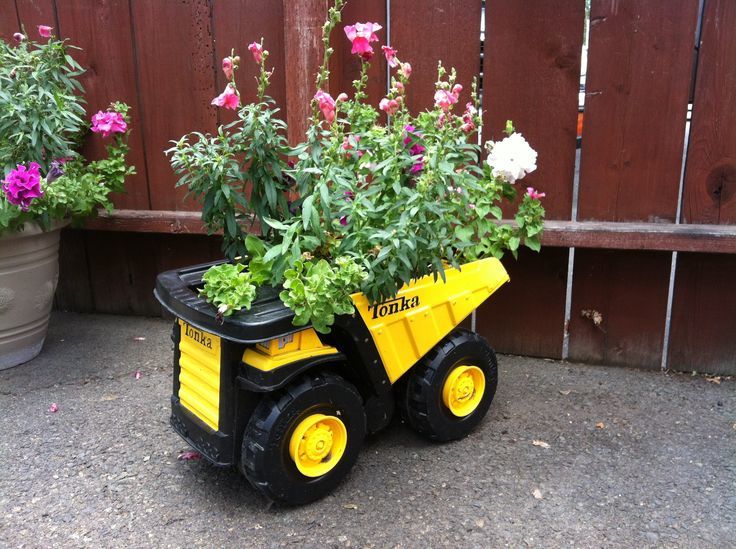 Colander Planters
For this DIY planter, all you are going to need is an old metal colander. Leave it as it is, or paint it with a vibrant color. Add your soil and plant the flowers of your choice. These planters are ideal as it is nearly impossible to "drown" them since the excess water can escape through the colander's holes. If you're willing to put in some extra work, add three holes to the top rim of your colander and thread some durable chain through to create your own hanging basket.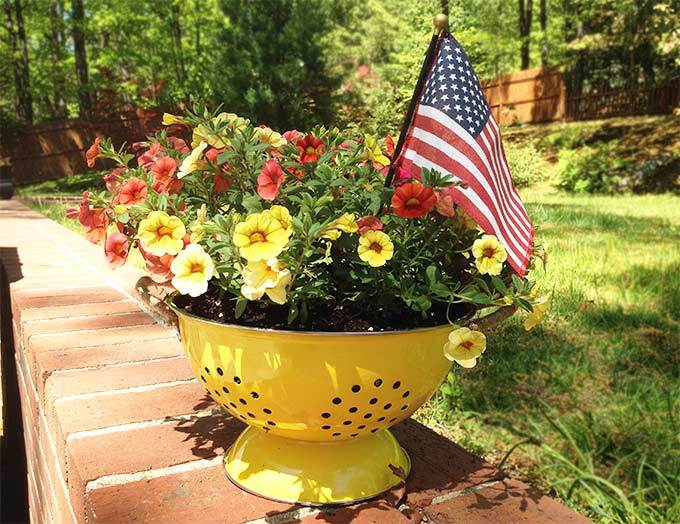 Rain Boot Planters
Grab those old rain boots that don't fit you anymore and get ready to create some eye-catching planters. If you do not own any but want to make these planters, look online or visit your local thrift store to see what you can find. Rain boots are sold is a variety of colors and designs, so you are able to get as creative as you want with your color scheme. Fill your boots with soil and plant colorful flowers to the top portion of the boots. Pair them next to each other on the ground of your garden, use them as an entry piece near the doorway, or get really craft and mount them to a fence.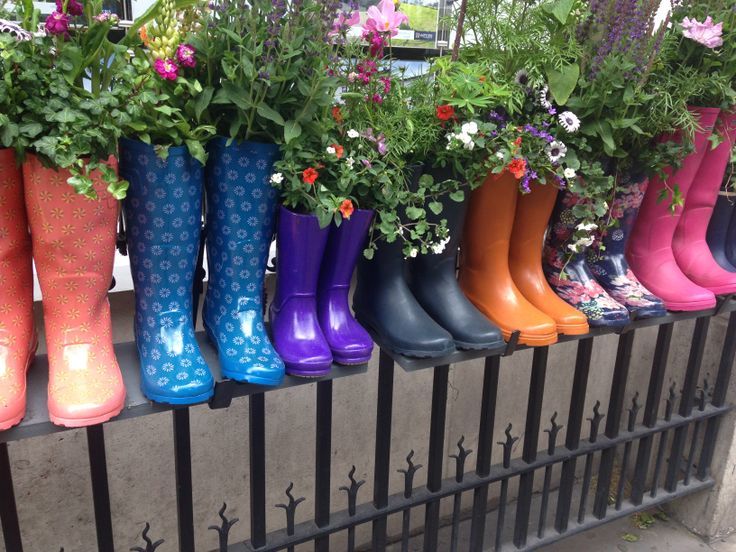 Tire Planters
Who would've ever thought that an old tire could make a statement in your garden? If you have any old tires laying around, get ready to put them back into gear – not figuratively, of course. Decide if you want your planter to be "vintage" and stay the way it is, or paint it to add a pop of color to your garden. The first planter option is to lay your tire flat on the ground and create a miniature garden inside. A second option is to create a tire swing planter. Lean your tire against the house or a fence, and at the bottom interior of your tire, piece together your desired planter! Add a rope or chain to the top, and hang it to a tree.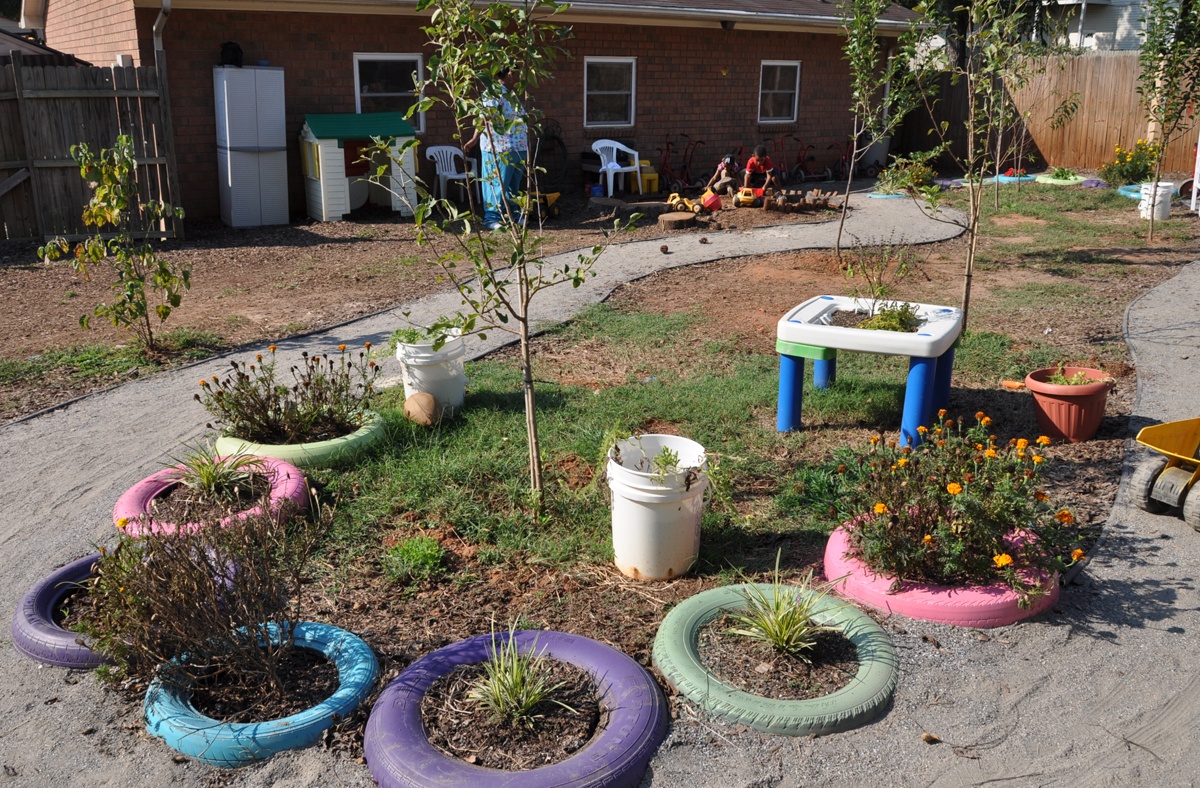 Wagon Planters
Bring an old wagon back to life and give it a new purpose. Wagon planters are so unique and fun to create. Fill your old wagon up with soil and start planting! This is such an awesome touch to your unique garden. If you are using a wagon with an enclosed base, consider drilling some holes in the bottom of your wagon to allow any excess water to drain. Another option is to add some of your favorite planters inside the wagon and fill the base of the wagon with your favorite garden stones. If you are using a colorful plastic wagon for this project, consider choosing a monochromatic color scheme. For example, if you are using a teal plastic wagon, find plants and flowers that contain that same teal color.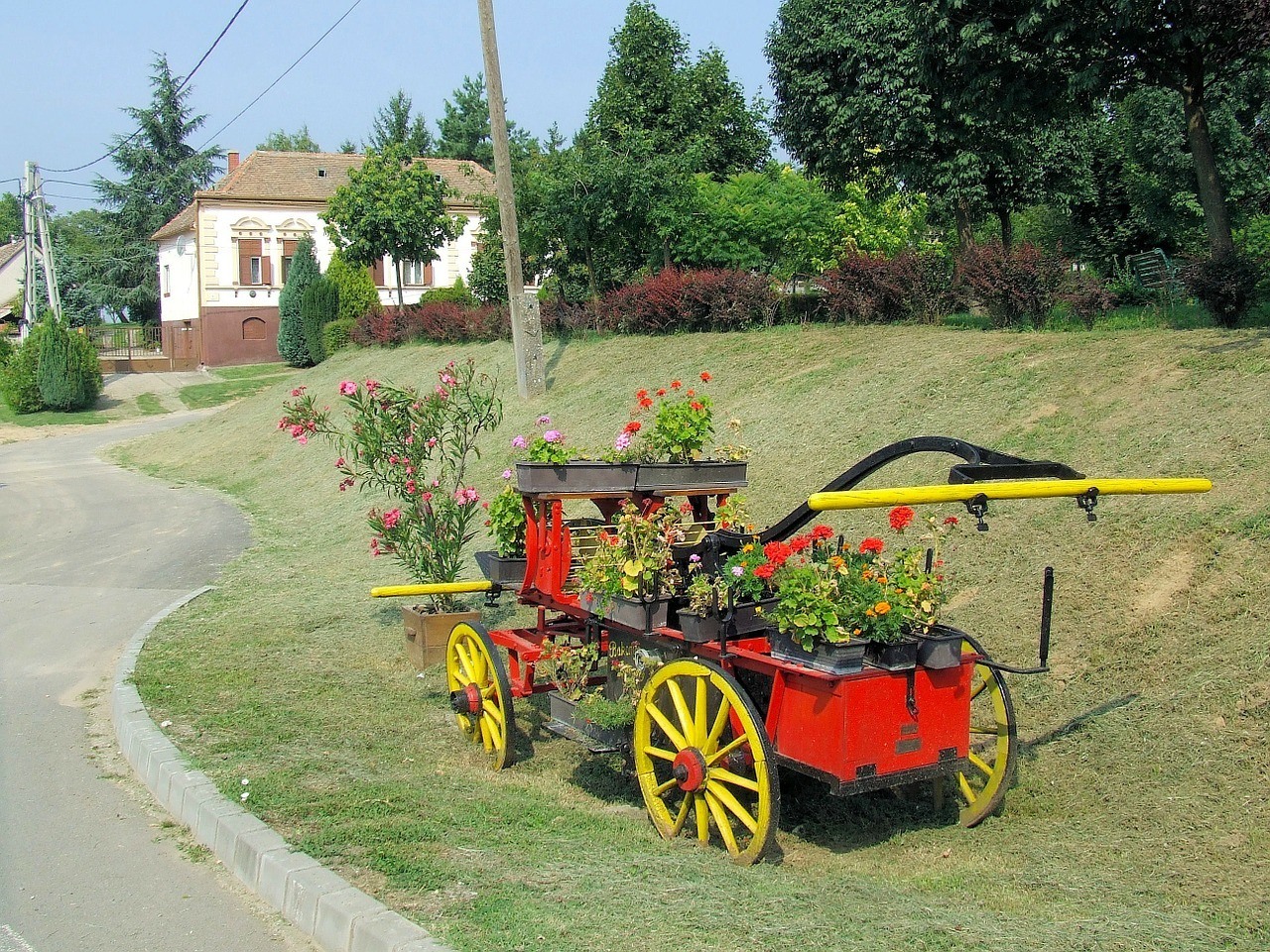 Have some fun while creating your planters and unique garden, and don't be afraid to branch out and incorporate more unique items into your garden. Happy Spring!