Buying your first home is no small feat. For many people, it's one of the most important and largest financial investments they'll ever make. There are also a number of potential obstacles and hidden costs that come with homeownership, many of which the COVID-19 pandemic has exacerbated.
This article will guide you through the process of buying your first home and offers advice and tips on how to secure your dream property.
1. Set your budget and save for a down payment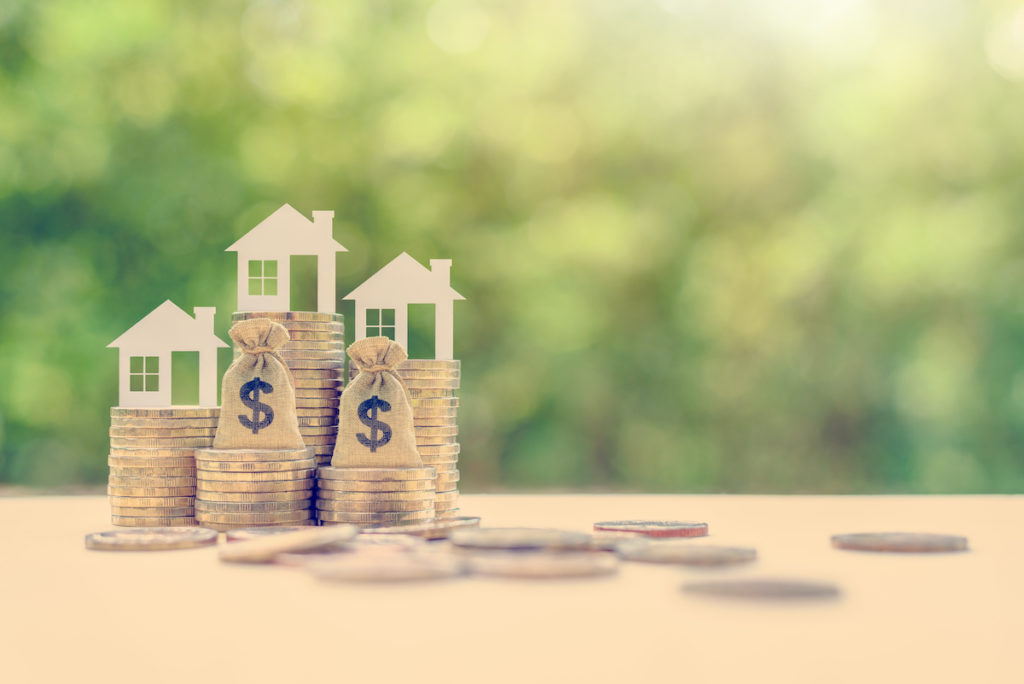 Before purchasing a home, first you'll need to determine your budget and save for a down payment.
Homeownership is much more expensive than most people realize, so prepare yourself for the costs to come by laying out all of the responsibilities associated with owning a property. This includes paying for utilities, electricity, repairs, taxes and insurance. Then, take into account your current financial obligations (i.e., credit card debt, car payments, etc.) and whether you have any savings or emergency funds leftover.
If you're still in good shape after assessing your funds, then start saving for a down payment. Typically, mortgage lenders ask for 20% of the purchase price; you can still receive a loan, however, if you don't have 20%, especially if you're a first-time homebuyer. You'll just likely need to attain private mortgage insurance.
2. Get pre-approved for a home loan
After you've determined your budget and saved up for a down payment, next you'll want to get pre-approved for a mortgage. Having financing in place will show sellers that you're serious and will make the closing process easier. Your pre-approval will also help you calculate what you can afford.
Picking the right mortgage for your goals is critical, so make sure you understand the terms of your loan, down payment requirements, interest rates (and whether they're fixed or adjustable) and repayment period. For instance, attaining a 15-year fixed-rate mortgage versus a 30-year fixed-mortgage could save you tens of thousands of dollars in the long-run.
3. Determine your home needs and begin the search
There are a variety of reasons why people choose to buy a new home — their families are growing, they received a pay raise, they landed a job in a new city. Whatever your reason may be, make sure you determine your needs before beginning your search. Are you moving because you need more space? Do you want to be closer to work? Are you looking for homes in a better school district?
Knowing the specifications of your dream home will make searching for it much easier. As you continue your search, you may realize that it might not be possible to meet all of your requirements within your budget. This process will help you decide which features are most important to you and which ones are more superfluous.
4. Find a real estate agent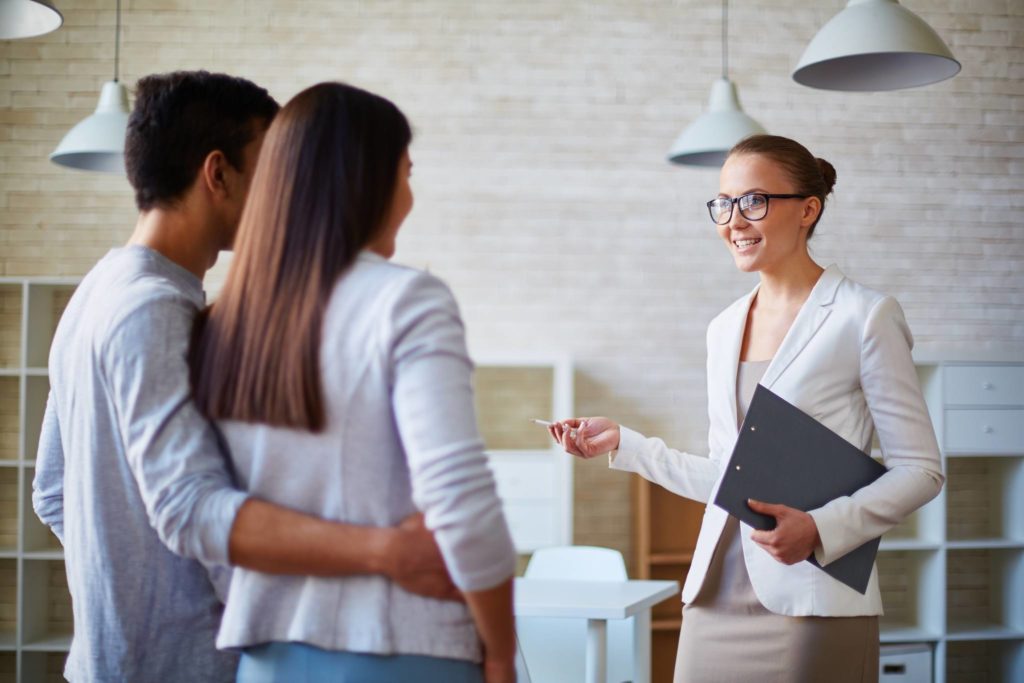 Using a knowledgeable, local real estate agent is invaluable when searching for a home. A good agent knows their locality inside and out and will help guide you through the process of purchasing a home. Once you give them your budget, areas of interest and requirements, they should be able to narrow down your options and save you time sifting through properties that don't match your needs.
To save on commission fees, which can range between 5% to 6%, try negotiating with your agent for a home buyer rebate. Home buyer rebates are issued when the buyer's agent refunds a portion of their commission back to the buyer (typically 1% of the sale price or less); but note, these rebates are not legal in all states. You can also use a discount broker such as REX Real Estate, which advertise total fees as low as 2%. However, there are often risks and trade-offs involved in using a discount broker, such as not listing your home on the MLS.
5. When to make an offer when buying your first home
The good news for home sellers is that research shows buyers are still biting despite the pandemic; but the bad news for buyers is it may be harder to find a motivated seller.
Given the current market conditions, sellers have been cautious about listing their homes for sale, yet buyers are still actively searching for properties. In fact, since the initial housing market slow-down in April, the percentage of homes on the market for less than two weeks has actually been higher than 2019.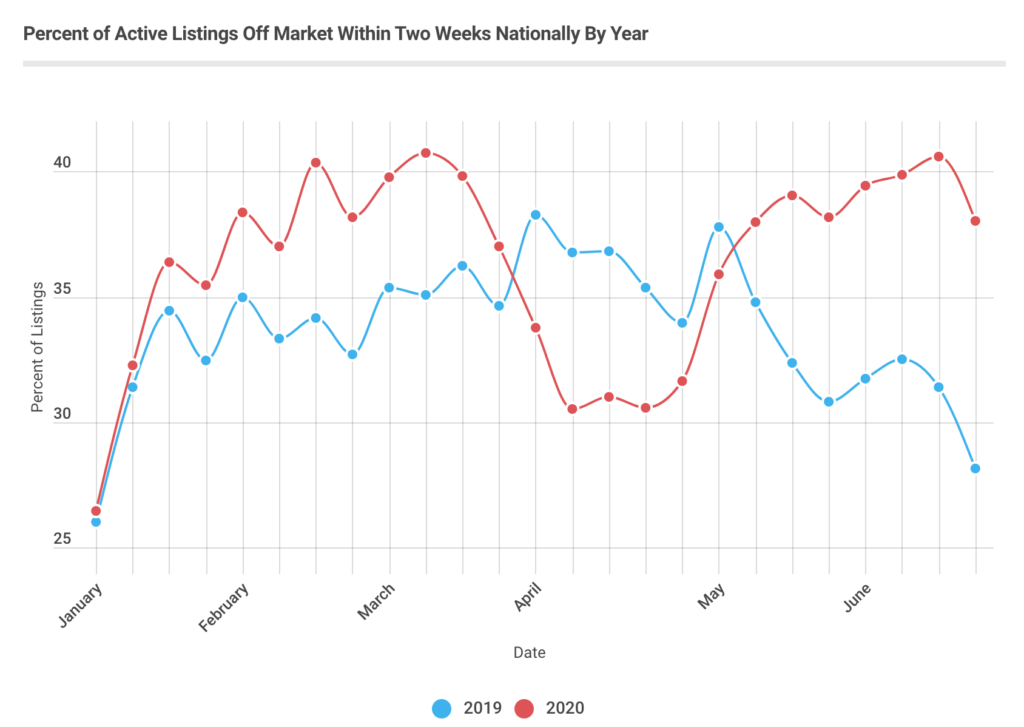 In this seller's market, making a quick and quality offer could be the difference between purchasing your dream home or not. Buyers should be prepared for a bidding war, so be sure to work with your real estate agent during negotiations to make updates to your offer as necessary.
6. Get a home inspection and appraisal before buying home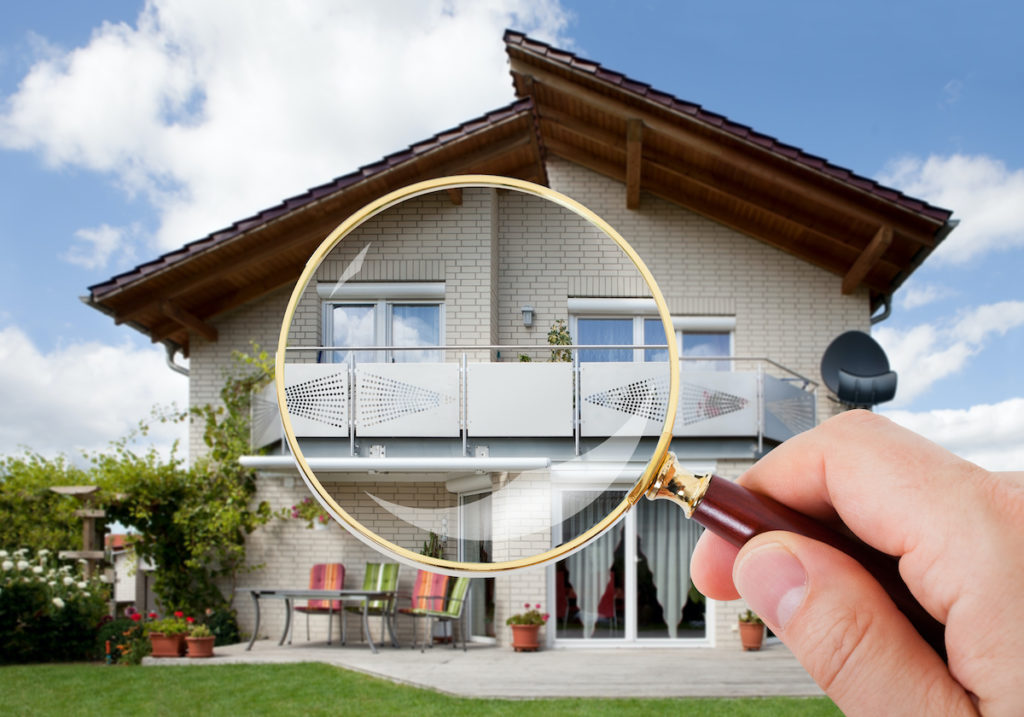 An offer on a house is usually contingent upon a home inspection of the property to check for hidden defects and signs of structural damage. Within a few days of your offer being accepted by the seller, your real estate agent will help you arrange an inspection.
If the home inspection does reveal significant damage, you'll then have the option to ask the seller to fix things on the property before closing, renegotiate your offer or withdraw it without penalty. You can expect to pay between $300 to $500 in home inspection fees.
Your lender will also hire a home appraiser to evaluate the fair market value of the home. Home appraisals by a certified professional range between $300 to $400.
7. Secure the loan
Even if you've been pre-approved for a mortgage, there are still some additional steps you'll need to take to secure your financing when buying your first home. After you complete these steps, your lender will give you the "clear to close," which means they approve and will finance your purchase.
First, you'll have to complete a loan application (and pay a loan application fee) wherein the lender will ask you to provide documents, financial statements, tax information, etc. It is crucial that you respond quickly to requests during the loan application process so as not to bottleneck the closing. If you move forward with the same lender from the pre-approval process, they should already have some of the documents you'll need to move forward.
Next, your lender will analyze the home appraiser's results to determine how much funding to approve. If the appraisal matches your offer price or comes in above your offer price, then you should be clear to close. However, if the appraisal comes in below the offer price, your lender will not approve the full loan amount, and you will either have to use another source of funding to make up the difference or renegotiate with the seller.
8. Closing on your first home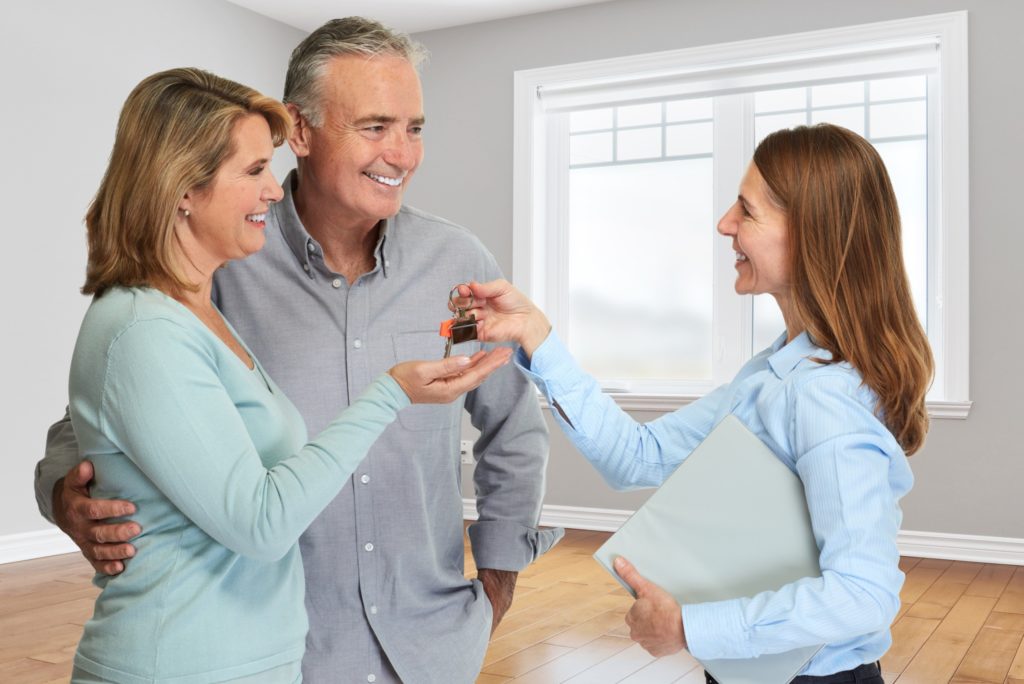 Once you've gone through the process of saving for a down payment, searching for a home, securing a loan and negotiating a purchase price, it's time to close on the deal. Many buyers are often surprised by the myriad of fees associated with finalizing their home purchase (such as taxes and insurance), so understanding both buyer and seller closing costs beforehand will save you a lot of hassle.
For instance, buyers can expect to pay 2% to 5% of the home's purchase price, and sellers pay approximately 10% once everything is said and done.
Buying your first home successfully
After you have finally moved into your new home, that's when the fun really begins! Make sure you continue to add to your rainy-day fund because when it comes to owning a house, you'll likely be struck with unexpected bills. Moreover, understand your mortgage and the consequences of missing payments in order to avoid foreclosure. After all, it would be a shame to lose your home after you spent so much time and energy purchasing it.
There are many moving parts to buying your first home, but if you just take it one step at a time, you'll soon notice that homeownership is within your reach.