With U.S. home prices still rising, it can be tempting to look for a good deal. Buying a foreclosed home is not a bad idea given the potential price break, but there is a lot to consider before you take the plunge.
The foreclosed home buying market isn't huge compared with the overall housing market, but opportunities are there. Foreclosure activity tends to reflect the overall health of the housing market and fluctuate year to year. Foreclosure filings were entered on nearly half a million homes in 2019, the lowest level since at least 2005, according to ATTOM Data Solutions. Lenders repossessed a total of just under 144,000 homes that year. And this leads many to ask, is it bad to buy a foreclosed house?
What is a foreclosed home?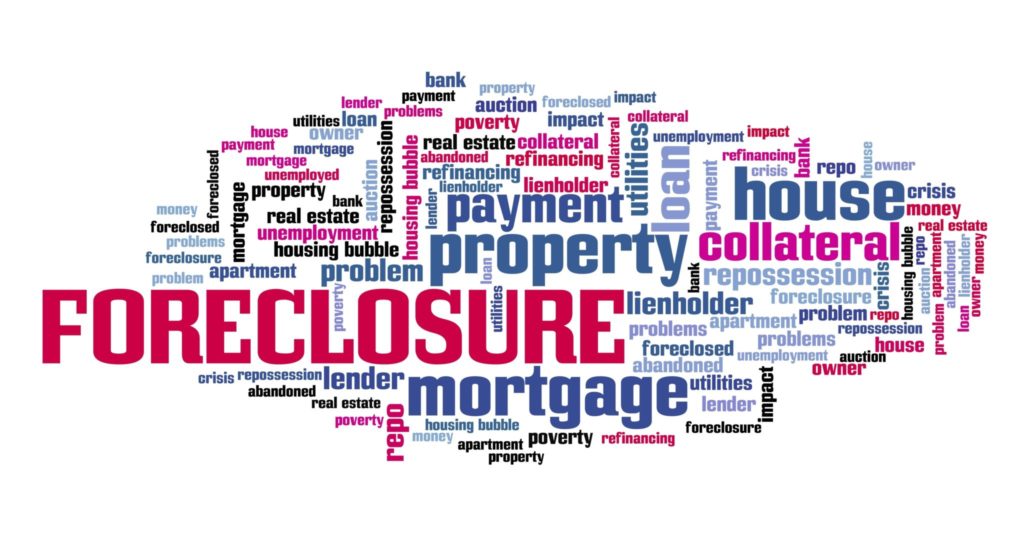 When you buy a house with a mortgage, the lender has the legal ability to repossess your home if you fail to make your monthly payments. That process, known as foreclosure, can typically begin around 120 days after a homeowner falls behind on their payments.
In some states, foreclosures take place through the court system; in other states, lenders must take a series of steps, including written notices that a homeowner is delinquent.
When a foreclosure is complete, the lender takes ownership of the home. They will typically then sell the property to settle the debt. This often takes place in an auction, and the highest bidder will be able to buy the home. This means that buyers can sometimes get a below-market-rate deal.
Pros and cons of buying a foreclosed home
The process of buying a foreclosed home is quite different from that of the traditional home purchase and mortgage experience. Let's explore a few of the benefits and drawbacks here.
Pros
Lower cost. Perhaps the biggest advantage of buying a home in foreclosure is the cost. Because they're being sold under duress, foreclosed homes are typically cheaper than comparable homes in the same area.
Motivated sellers. Lenders don't want to own foreclosed properties and are looking to move them quickly. Some lenders will beautify the property or make repairs.
Good chance to build equity. If you're buying a cheaper home that needs renovation, you have a chance to increase your equity considerably when it's fixed up. Products like the FHA 203(k) mortgage can help. This mortgage offers enough money to buy and rehab a property and can be appealing to someone as the credit score needed for the minimum 3.5% down payment is only 580.
Cons
Sold as is. Buying a home out of foreclosure usually means you're buying the house as-is, warts and all. Some foreclosed homes have severe structural issues or code violations that can cost you thousands to fix. Foreclosure can be an emotional event, and homeowners being evicted face significant costs to their finances and credit scores. In some cases, homeowners may not pay for needed repairs, which can get worse as the foreclosure process moves forward.
Prices are rising. While you still tend to get a substantial discount when buying a foreclosed property, that discount is shrinking. Prices fetched at Auction.com, which sold more than 50,000 foreclosed and bank-owned properties in 2019, reached a new high that year — and prices are still rising.
The home may never actually go up for sale. If you have your eye on a house in foreclosure proceedings, keep in mind that it can take months or even years for it to actually go up for sale, if it ever does. Most states give homeowners numerous opportunities to catch back up on their mortgages.
Is foreclosed home buying right for me?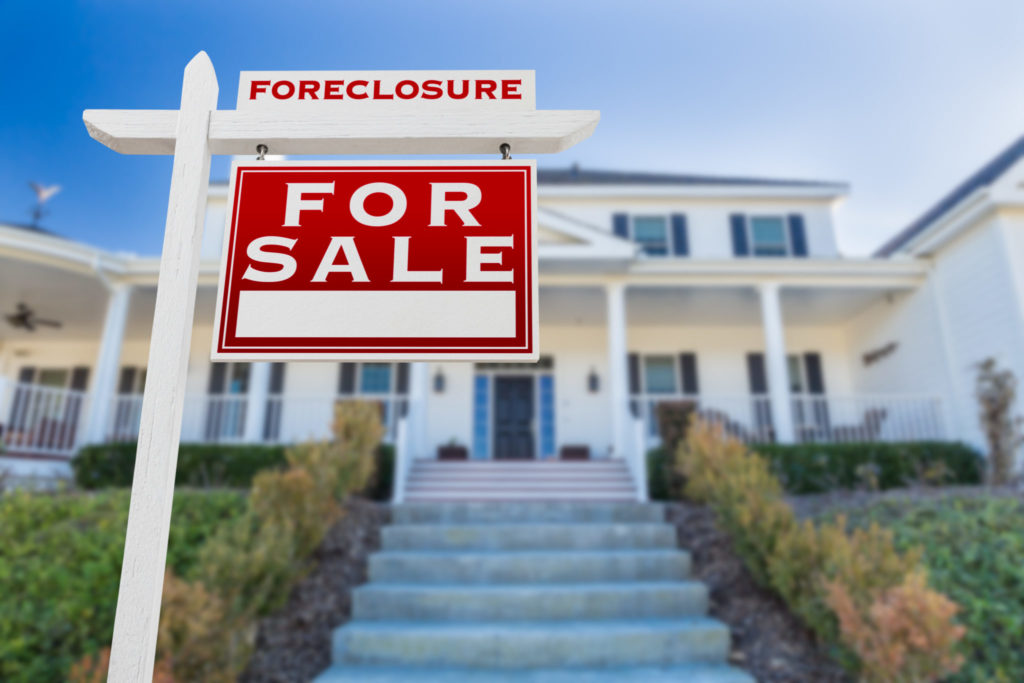 Before you scour foreclosure listings, make sure that buying a foreclosed home is right for you. Buying distressed properties comes with its own set of challenges.
What's your budget? As with any other home purchase, make sure you have a good sense of what you can afford. Your lender will be able to help you put together your monthly budget and understand what mortgage payment will fit. Keep in mind that this budget may need to be flexible enough to handle major repairs.
How much risk are you willing to take? Buying foreclosed properties comes with some level of risk. When you buy as-is, any issues the home has become your problems when the deal closes.
Do you know the process? Every state will have its own process for handling foreclosures and determining how foreclosed properties are sold. In some states, the details are decided at the county level. Some auctions take place on a county courthouse steps, others are online. Some lenders allow time for inspection, others do not. Some require you to pay with cash, others allow for mortgages. This gives investors an advantage in some cases, but some lenders will make special provisions for people looking to buy a family home. Wells Fargo, for example, sets aside the first 15 days for families to make offers on some of its bank-owned properties.
Are you pre-approved for a loan? Since many foreclosed home buyers pay cash, you'll want to make sure your financing situation is rock-solid when making an offer. It's typically a good idea to get pre-approved or pre-qualified by your future mortgage lender. This lets a seller know that a mortgage company is willing to lend up to a certain amount and will give the seller more certainty that a deal will go through.
How quickly do you need to move in? You may also need to be flexible on your time frame. Some lenders can move more quickly than others in accepting an offer on a foreclosed home. While lenders want the homes off their books, often it takes corporate approval.
A home foreclosure may appear to be a hot deal, but beware of hidden costs if you are bargain shopping. Foreclosed homes often come with a variety of repair and financial problems that can add up to major expenses. Before starting your property search, make sure you know exactly how much home you can afford and your financial tolerance for the undisclosed repairs. Here are five hidden costs of foreclosed homes to watch out for.
When buying a foreclosed home, there can often be expensive surprises lurking behind the posted sale price. All a foreclosure does is wipe out prior private debt, says New Jersey-based land use attorney Gordon Gemma. So the first thing you have to do is determine whether there's any type of public debt against the property, like real estate tax or income tax. That means conducting a thorough title search, which will uncover past problems that could become future obstacles to a pleasant homeownership experience.
A price that's no bargain
It may be hard not to get caught up in the excitement of a hot opportunity, but be cautious: you may actually pay far more than a property is worth. Even though most foreclosure sales have advantageous price points, the financial institution behind the sale ultimately wants to recoup the value of the defaulted mortgage. If that mortgage value doesn't match up with the present value of the property, pass up the so-called deal and shop elsewhere.
Need for major repairs
The road to foreclosure usually includes a steep financial decline with dangerously deferred property maintenance along the way. You'll need to get a very clear picture of exactly what cosmetic and structural issues you'll be buying into with a foreclosed home and determine the costs involved, before moving forward.
For example, consider whether you have the capacity to handle any needed repairs. Buying a property as-is could mean that you'll need the time, skills or money to fix any critical issues before moving in. This could be everything from cosmetic clean-up to major structural or mechanical repairs that can cost thousands of dollars.
Plus, If utilities have been turned off to the building, the risk of hidden flaws goes up – a lot! It's simply not possible to effectively evaluate heating, cooling, plumbing or electric if power and water are turned off to the building.
Elusive environmental issues
Sometimes foreclosed homes involve deeper, broader dangers that add a tidy sum to the reduced-price purchase. Such environmental threats as a leaky underground tank that impacts you as well as your neighbor can saddle you with very expensive responsibility once you step into the chain of title.
Abandoned homes, especially those that have had heat cut off, are especially prone to problems with toxic mold. Minor mold is easily fixed but a major outbreak can render the home uninhabitable and scuttle your home buying plans.
Sub-standard home inspection
A thorough professional home inspection is key to any home purchase process, particularly one involving a foreclosed home. Assuming you can spot trouble on your own or otherwise forgoing an unbiased expert evaluation is short sighted. Doing so will likely increase the chance major and expensive flaws are missed.
"Buyers have to take a very realistic approach not only with the cost of the building but the problems with it," notes home inspector Joseph Corsetto, principal of Shelterworks inspection and consulting in Flanders, New Jersey. "And here's where a home inspection is worth its salt if it's done correctly."
Overall, is it bad to buy a foreclosed house?
Buying a home out of foreclosure has its benefits, but there can also be significant drawbacks. Homebuyers should weigh the pros and cons of the process of buying a foreclosed home and align it with their situation in order to determine if this seemingly cost saving measure is best for them.
Being aware of the full scope of potential expenses and hidden costs before you buy, can help make sure you don't end up in the same spot the last owners did!