Though once upon a time the garden was just a place for the kids to play, the dog to have a run around and the setting of the odd summer BBQ, these days people expect more from their outside space. From bringing the garden into the home to creating a de facto outside room, homeowners across the country now want to make the very most of their property's exteriors with beautiful decking designs.
One of the easiest and most effective ways to utilize a garden is to deck it. Helping to create more useable space and giving your exterior a real designer touch, decking is a fantastic solution no matter whether your garden is the size of a postage stamp or a football pitch. What's more, a beautifully decked garden can add around 2% to the value of your home, not bad for an investment of between $500 and $10,000.
If you want to bring your garden into the home and transform the look of your property for good, here are eight fantastic decking designs that will give your home the look of luxury.
1. Multi-layered decking designs
Having multiple layers of decking will not only give your garden a unique and eye-catching look, it will also help to add visual interest to the space, drawing the viewer in and creating an interactive experience.
You can keep small children safe by using decking balustrades wherever there is a significant difference in height between the levels, adding a further stylish feature to your decked area and helping to complete your look.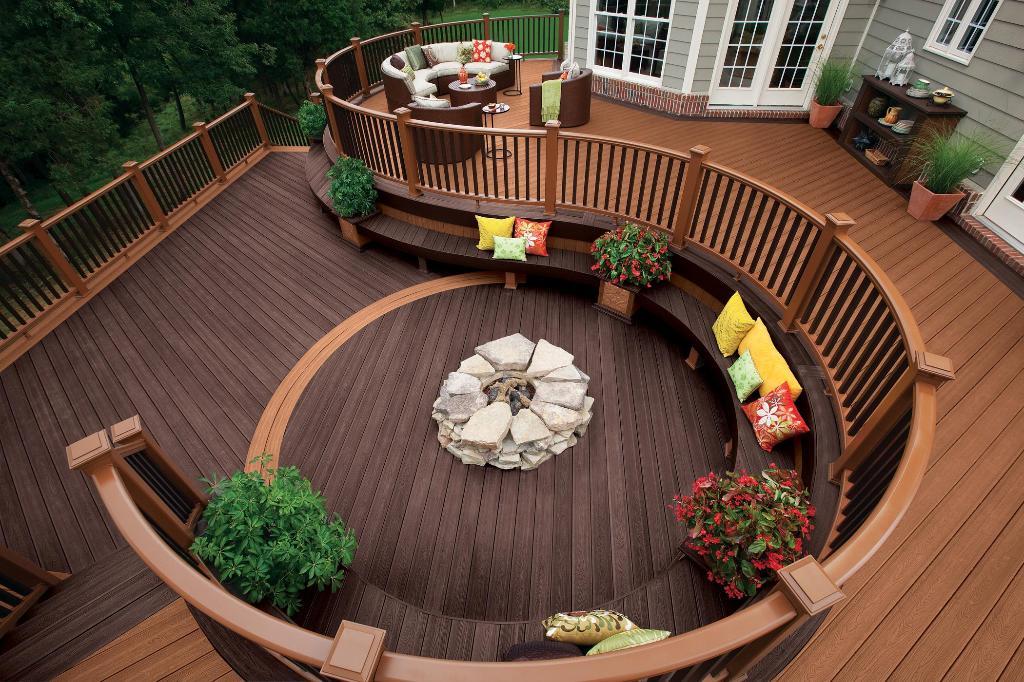 2. Built-in furnishings
If you really want to make the most of your outside space, you need to invest in some good quality garden furniture. And if you want the space to look luxurious, there's no better way to incorporate furnishings then to have them built into your decking.
From sofas to tables and BBQs to shelving, there is a whole host of furnishing solutions that can be built-in to your garden.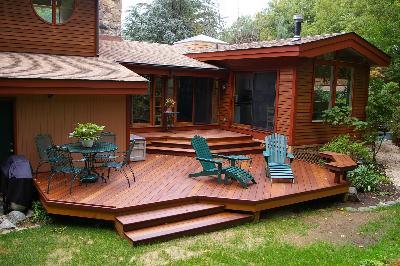 3. Add deck lighting
Whether it's used in the inside or outside of your home, lighting has a way of transforming a space and making it look welcoming, stylish and luxurious.
For the ultimate decking look, have exterior lights built into your deck and create a fantastic space for entertaining day or night.
There are plenty of ways to use lights in your garden, so why not complement your decking installation with a few other illuminated features?
4. Outdoor fire
Believe or not, you can have an actual fire built into your exterior decking. Perfect for transforming the space into a cosy autumn or winter hangout, fires add a real taste of luxury as well as an interesting extra feature to the space.
For the best results, install your fire next to your built-in garden furnishings and create a complete outdoor living space.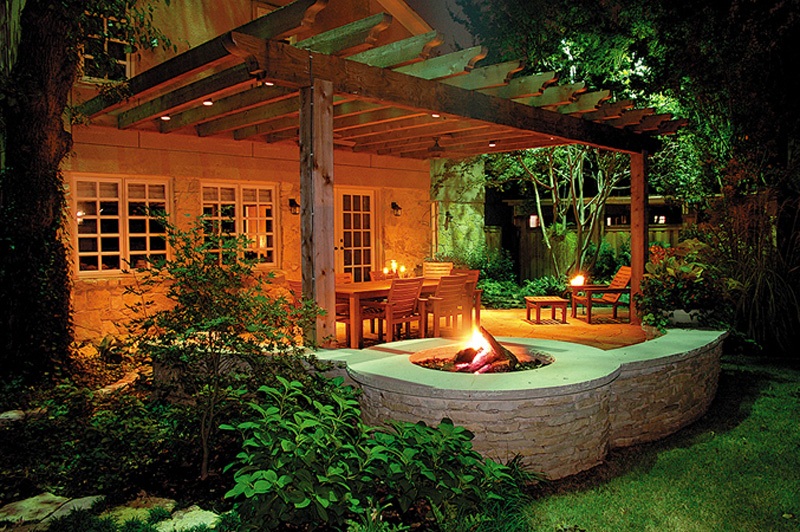 5. Swimming pool
Nothing says luxury like a swimming pool, so why not combine your newly decked garden with a stylish new pool?
By installing decking right up to the edges of the pool you can create a fantastic look and give you and your family somewhere beautiful to enjoy as you lie back and soak up the sun. A decked patio area will also allow you to opt for an above ground pool, something that is considerable more affordable and easier to install.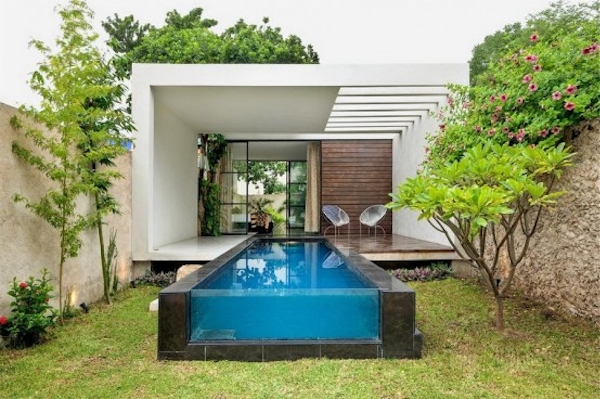 6. Add a swing
A touch more luxurious than the garden hammock, swinging sofas, beds and seats make great additions to your newly decked patio.
Have the swings made out of the same wood used for the decking for a fantastic cohesive look.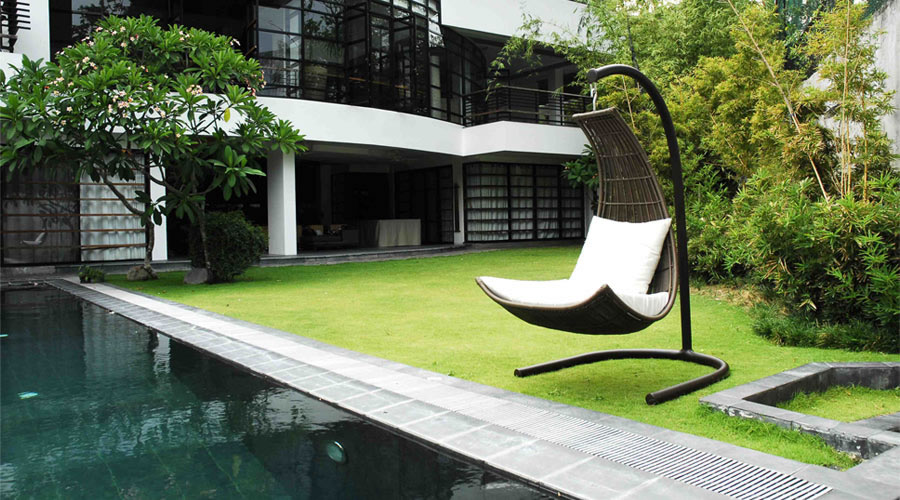 7. Increase your garden's area
If you employ a skilled craftsman to install your decking, there's no reason why you can't add a good few square metres to the size of your garden.
Overhanging decks and multiple levels will look great, especially if you're lucky enough to have a garden that backs onto a stream, canal or open countryside.
8. Buy yourself a boat
Now, this one may not strictly be for the home, but if you really want your belongings to scream luxury then the most indulgent sort of decking has to be on a boat.
So if you've got the cash, why not splash out on a ship of your very own and impress your friends with sun drenched soirees on the high seas?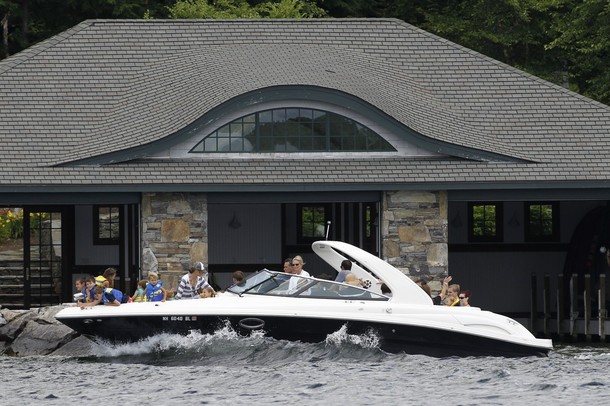 As well as adding value to your property, a beautifully decked garden can hugely increase your home's liveable area, giving you, your friends and your family somewhere to relax and socialise in style.
Francesca Holmes is a freelance writer specialising in blogging about property, including how to get creative with modern decking balustrades, interior design and lifestyle.