Want a relaxing getaway from the day-to-day? With the global pandemic social distancing practices and travel less than desirable right now, the reality is that we're all going to be spending a lot more time at home this summer. That's why now is the perfect time for a few outdoor DIY projects to can transform your outside into an exterior living space you can truly enjoy every time you step outside your back door.
#1
Update your patio or deck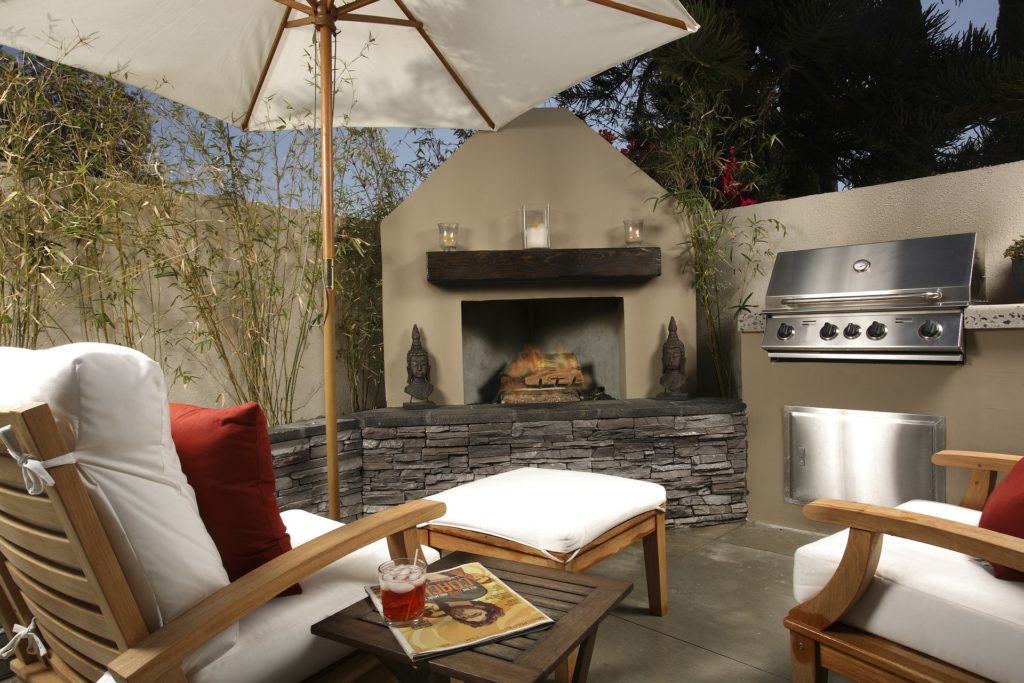 With being stuck at home thanks to COVID-19, now is as good a time as any to give your patio or deck a makeover. Transforming your patio or deck can easily make your backyard your favorite spot in your home to relax, entertain, and spend time together with family.
When it comes to updating your patio or deck, most people think about getting comfortable seating, a table, etc. But, there are several other things to consider that can help make your patio your favorite place to hang out. Upgrade your space by adding trim to your deck or a lattice skirt to give your patio a finished look, both pretty simle DIY projects.
Other fun upgrades to your patio include outdoor kitchens, fire pits, and lighting. If you're simply looking to refresh a tired-looking deck, consider giving your deck a good wash with a pressure washer and re-staining it.
Project cost: Projects to enhance your patio or your deck include installing lighting ($35-200 per light), a lattice skirt ($15-30 per piece), or new outdoor furniture.
#2 Make a splash with an above ground swimming pool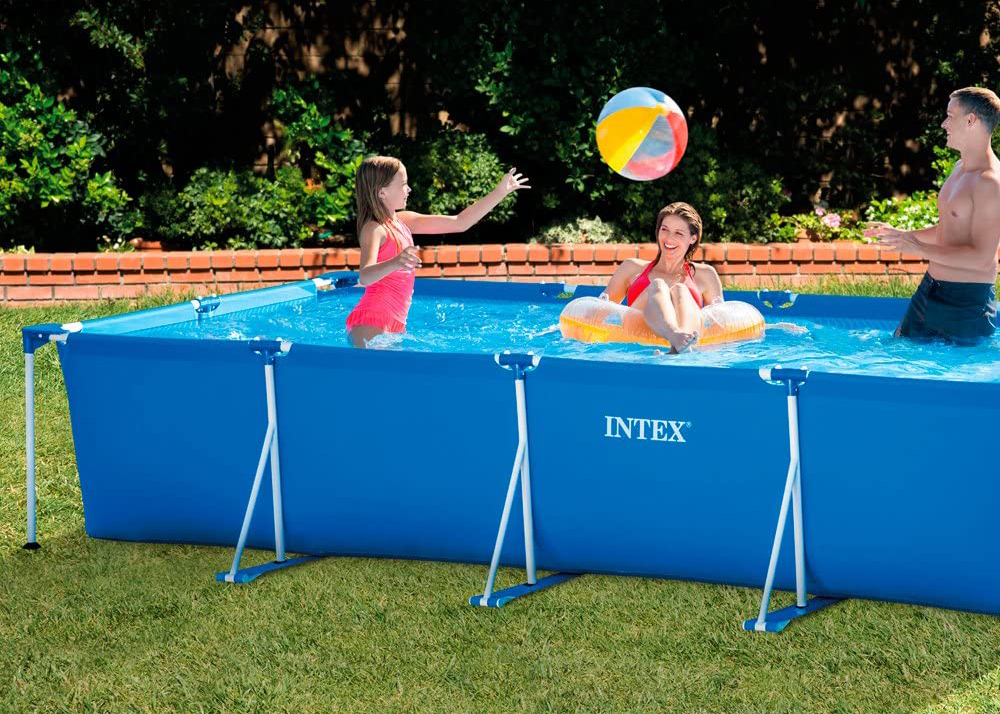 There's nothing more relaxing than slipping into a cool pool on a sweltering hot day. However, sometimes you just don't want to commit to having an inground pool. With an affordable above ground swimming pool, you can get all the benefits of refreshing yourself in the cool water without the commitment of an inground pool.
You can have an above ground swimming pool stand alone in your backyard or build a deck around the pool to integrate it fully into your backyard oasis. Not only do you not have the level of commitment with above ground pools, but they are often less expensive and less invasive, meaning you don't have to worry about running into wiring, plumbing, or any other kind of lines that may run through your yard.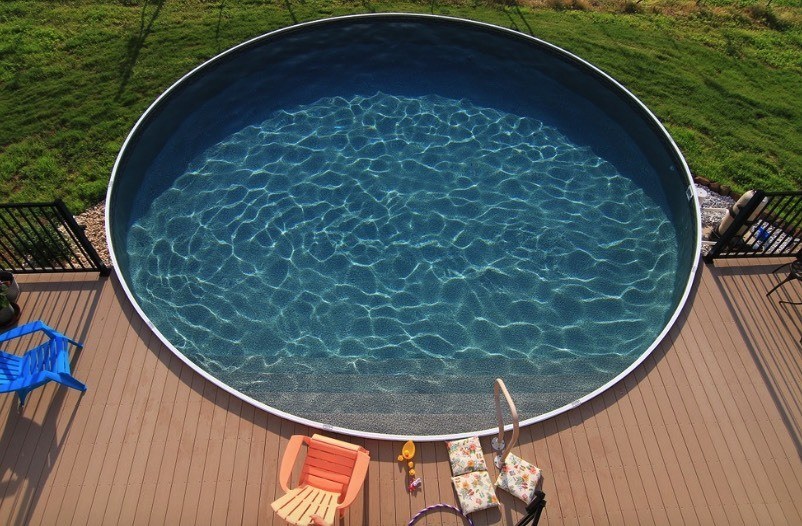 Project cost: Above ground pools come in a variety of shapes, sizes, depths, and materials. Homeowners typically spend between $10,000-12,000 for a 12'x24' above ground pool with a built-in wood deck. However, hard-sided above ground pools alone range from $800-$7,000 depending on size, depth, and material. Don't need a deck and up for a DIY Project to assemble one? Find lost of choices in above ground pools for under $1,000.
#
3 Add a misting system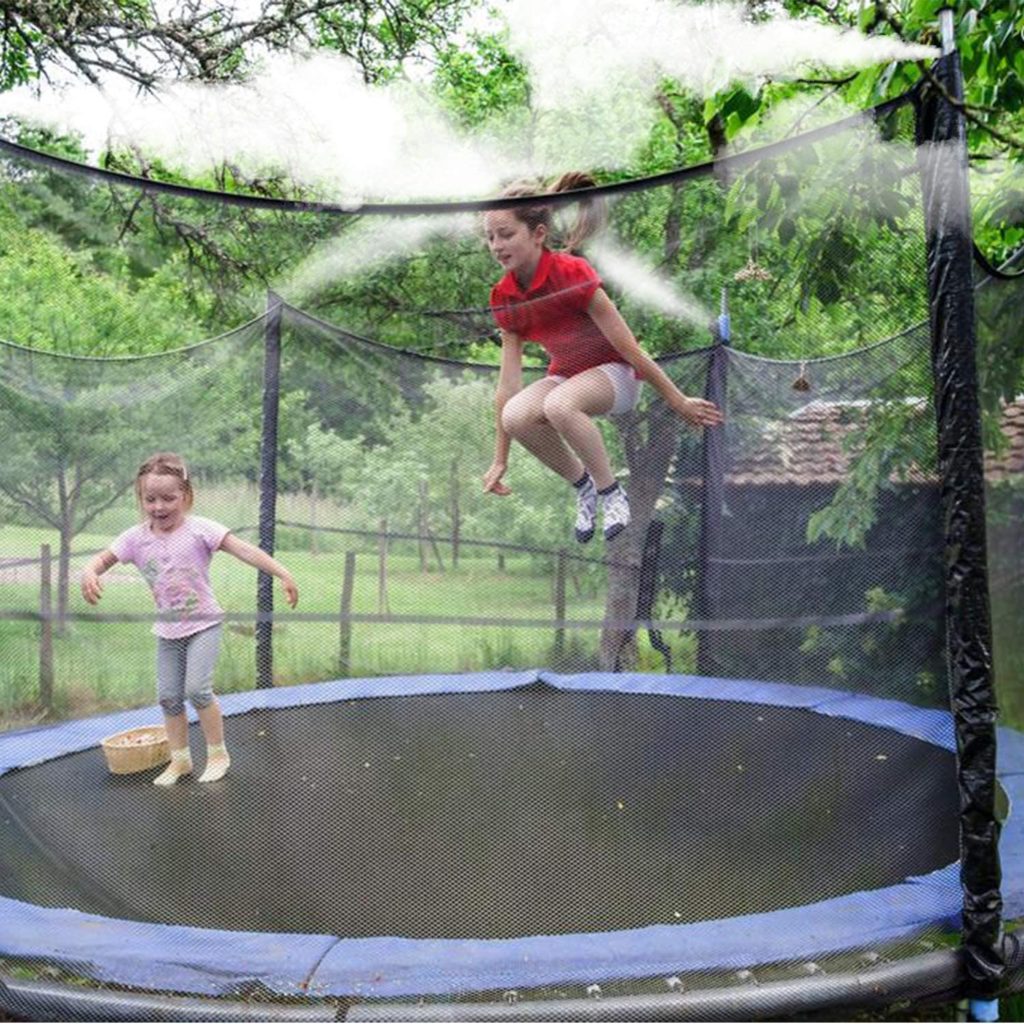 As summer heat and humidity set in, the thought of spending time outdoors can be intimidating. But, it doesn't have to be. You can easily make your backyard more enjoyable by installing a misting system.
Setting up a misting system is a simple DIY project. It simply hooks up to a garden hose, providing a cool mist on your patio or deck, making it a cool oasis on a hot summer day. So whether you're simply relaxing with a glass of wine or having a barbeque, you can get cool. Install it in such a way that you can be in the mist, or not in the mist, depending on your preference at any time.
Project Cost: The price for a misting system varies depending on quality and brand. basic systems start around $100 with high-quality systems running approximately $1,500-5,000 and include a water pump to increase pressure to 1,000 psi.
#4 Add a screened area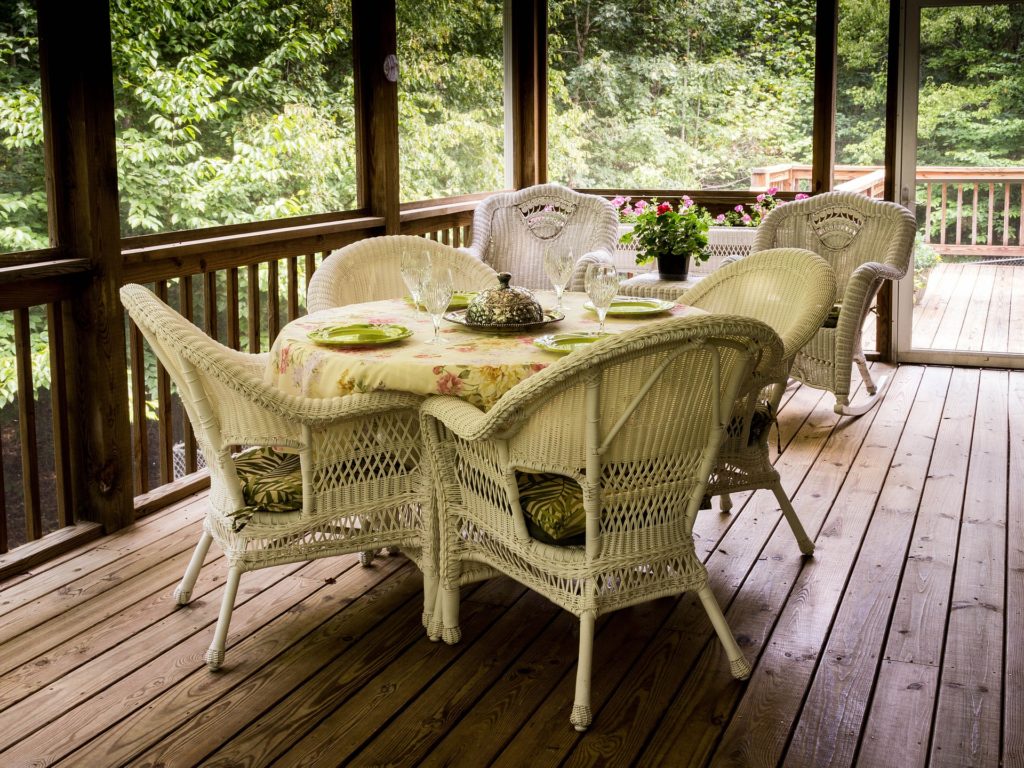 Nothing kills your rest and relaxation faster than a buzzing mosquito or fly in your ear. One of the easiest ways to tackle the 'bug' problem is to add a screened area to your backyard. Screened gazebos can be temporarily erected at the start of the season and packed up and taken in at the end. This makes it a great option for those that don't want to take on a big project. If you're ready for a more permanent solution, go all the way and add a roof and some screened-in walls to create a sunporch of sorts.
Project cost: The permanency of your solution will greatly affect the price. Portable gazebos or screen tents start around $150-200 for 92 sq ft of usable space and are a fairly DIY project to install. On the other hand, installing a permanent screened gazebo in your yard can cost $5,000 to $15,000.
#5 Want a big DIY project? Go for an outdoor kitchen
If you love to entertain and have been dreaming about giving your backyard a makeover, now may be the time to consider an outdoor kitchen and living room set up. This includes counters, a bar, cooking area, eating area, outdoor rugs underfoot, and basically gives you the feel of outdoor living just steps away from your home.
An outdoor kitchen lets you spend even more time outdoors since you don't have to go back and forth to the kitchen to get drinks and food when entertaining. Choosing to install a perimeter kitchen that shares a wall with your home can be far more affordable than a satellite kitchen that must be self-sufficient in terms of utilities like electric, water, and gas.
You also have the choice to go simple with a prefabricated outdoor kitchen or go all out and install a custom-built kitchen. A great option is to build one with Pavestone, a modular product that allows you to stack up bricks to form virtually any size needed as a DIY project. It really depends on what you want and your budget.
Project cost: Outdoor kitchens that share a wall with your home can cost between $900-100,000. Satellite kitchens can cost 10-100% more. Lower end outdoor kitchens may simply be a good quality grill and countertop, with more ambitious projects include food prep areas, dining areas, sinks, and refrigerators.
#6
Add some "Me" spaces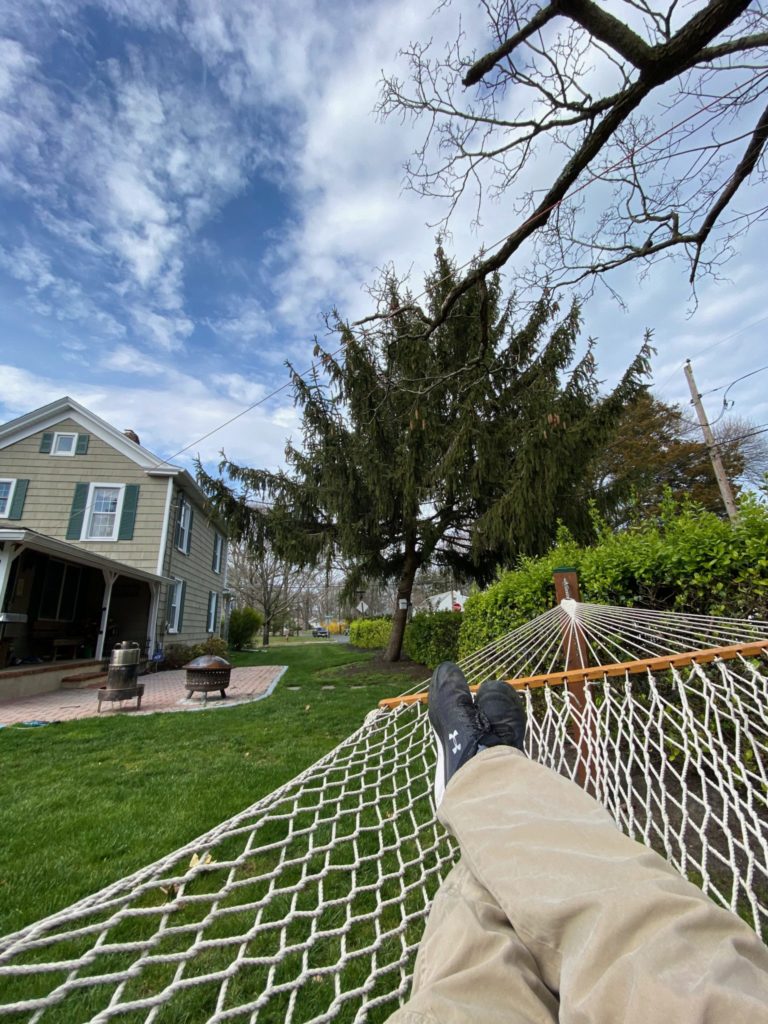 Another way to turn your backyard into a getaway is to add touches to your space designed just for your Me-time. Think about all of the different things you enjoy doing on vacation and see if there is a way to incorporate them into your backyard. For instance, if one of your favorite things to do is to go to the beach and spend time dreaming away in a hammock, install one in your backyard to give yourself a similar experience is a simple DIY project.
Even if your backyard is not filled with trees you can still have a hammock with the help of a couple of trees or a hammock stand. If a hammock isn't your thing, consider getting landscaping done to make your backyard more appealing. If you enjoy going and see the colorful blooms at the local botanical garden, add new plants to your landscape that will turn it into your favorite spot in your home.
Project cost: Hammocks come in a variety of materials and styles, so you can pick the one you are most comfortable with, whether it is rope, fabric, nylon, etc. You can get hammocks online for as little as $15. If you need a stand, hammock stands cost between $70-800. Further enhancing your space with landscaping costs $5,000-40,000 for a 5,000 sq ft backyard.
Summer is coming and the reality is that many of us are going to be spending more time at home this year. However, the silver lining is that now we have the chance to transform our backyards into the escapes we always wish they were. The options are endless, limited only by your preferences and budget. You can make a big difference in your backyard with both small and big projects to get it ready for a never-ending homecation.