Outdoor kitchens are a popular trend. If you're big on summer barbecues but tired of running back and forth from your kitchen to your grill, an outdoor kitchen is the perfect way to put prep, cooking, and cleanup all in one place while keeping you close to the backyard party.
Thinking through the following factors will help guide your quest to create an outdoor kitchen that will really work for you and be more affordable than you expect.
Elements of an Outdoor Kitchen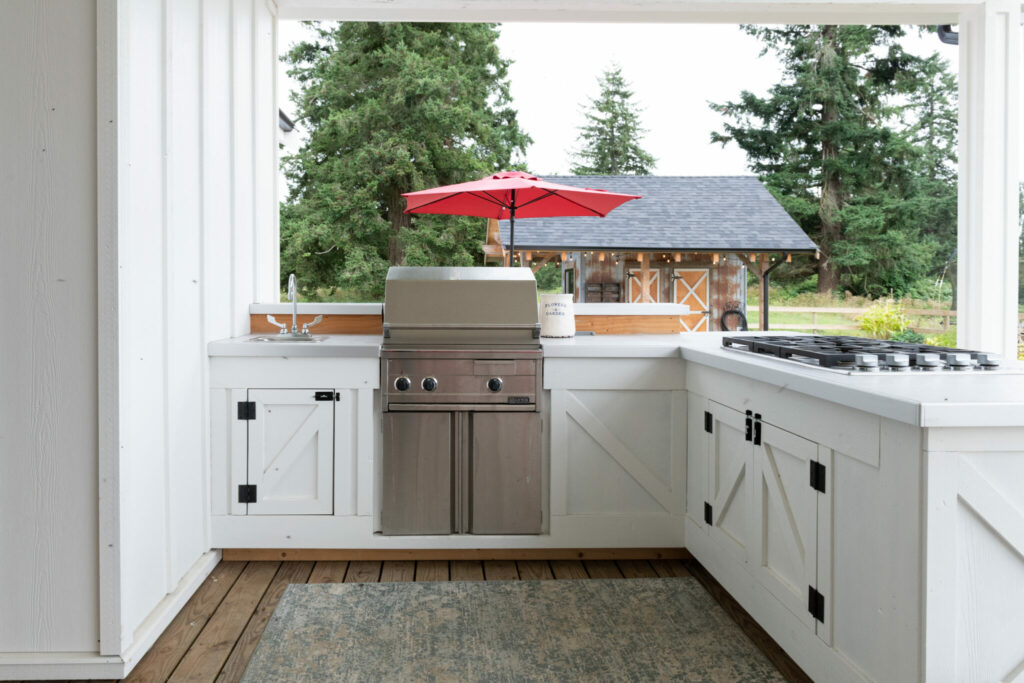 So, what are the ingredients of a well-equipped outdoor kitchen? The basic building blocks are no different from an indoor kitchen – you'll need a work surface to prepare your food, a surface to cook on, and a place to clean up after you're done cooking.
Creating an Outdoor Kitchen Food Prep Area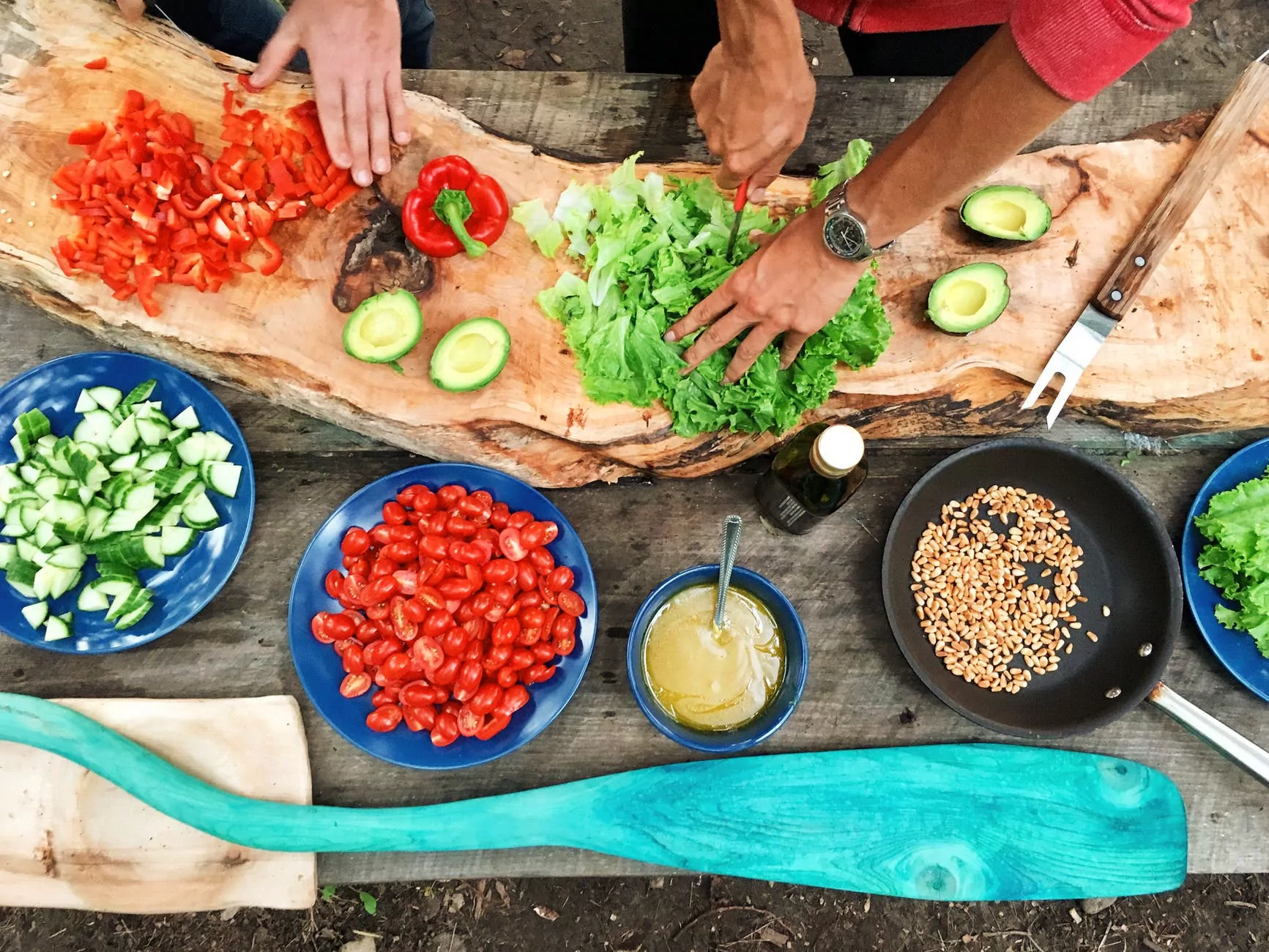 There are a couple of things you can do to add a prep area and you'll want to use materials that will withstand the weather. Protected wood or stainless steel would be great. Aim for a work surface that's 36 inches high, the standard height for comfortable food prep.
One easy option is to get a rolling kitchen island and put it next to the grill. If you have good carpentry skills, you can build your own. A frame made out of wood with a weather-resistant stone top would work well. For a more professional design, another idea for an outdoor food prep area is to build it up with block pavers and add a granite or tile surface. There are a lot of DIY kits where you can build them out of masonry products. With this option, you can create a grill surround to give your outdoor kitchen a more sophisticated look.
Powering Up Your Outdoor Kitchen
If you've got power outside your house, you'll want to think about running electricity to your outdoor kitchen for lighting or conveniences like small appliances. Avoid potential shocks by installing ground-fault interrupted circuits and make sure you're able to completely kill the outside power in winter or rainy weather.
Powering up your outdoor kitchen means you can also have a small refrigerator. Look for one that is rated for the outdoors. It's a great place to keep your drinks, salads, and sides cold, prevent any leftovers from going bad during the party, and store foods you're about to put on the grill.
Best Cooking Appliances for an Outdoor Kitchen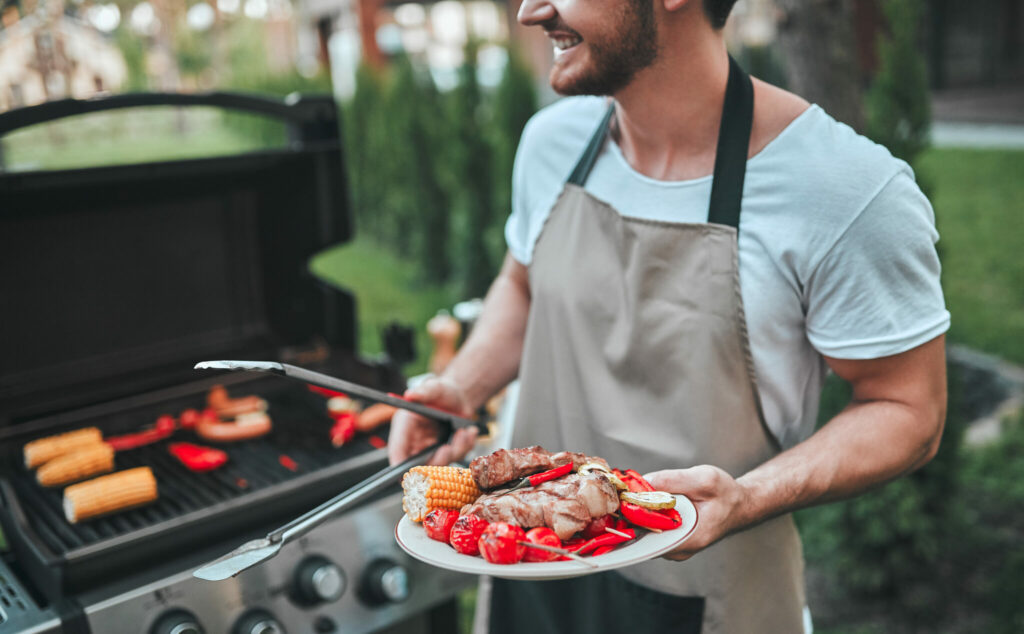 If you're happy with the grill you have now, it will work just fine. If you're looking to upgrade your grill, you can get one with some useful add-ons. A lot of grills come with a little side area where you can actually do some prep work or put down some bowls or platters while you're grilling. They're not necessarily big or sturdy enough to do intensive prep work, like chopping, but they're good for lighter, simpler tasks.
You can buy grills that are made to be built into an outdoor kitchen. Or you can build up the area around an existing grill to at least have the feel of a built-in design.
A wood-fired stove is another option that lets you grill without the hassle of propane or gas. Smokers are yet another popular outdoor cooking method.
If your home has natural gas and you want to bring it outside, gas pipes are pretty straightforward to run, either with steel or, in some parts of the country, with flexible gas-supply piping.
Cleanup Options for Outdoor Kitchens
That leads us to the third element of an outdoor kitchen: the cleanup area. You'll need easy water access not just for cleanup, but for food prep, too.
A sink is the obvious solution, but if you live in a part of the country where it's not temperate year-round, you'll want to carefully consider whether to add plumbing to your outdoor kitchen, as you'll have to shut it down during the off-season. Having outdoor water access is convenient but requires some thought as far as where and how to run the hot and cold pipes and provide proper drainage.
However, if you want to go for it, chances are you've already got an outdoor hose spigot in the backyard that can be modified to bring some water over to the grilling area for cleanup.
There are actually some manually powered sinks available. They hook up via hose and then you can use a pump with your foot for water flow. The sink drain can also be diverted away with a hose to avoid any puddles at your feet. A hose-powered sink can serve all season long but be easily disabled for winter.
Another option are the old-fashioned potting sinks you would use for gardening, which you can get at a garden-supply center.
Outdoor Kitchens Made Easy
By assembling all of the components outlined above, you can create a space that lets you enjoy the beautiful weather and spend more time with friends and family while preparing delicious grilled meals. And if you love the idea of an outdoor kitchen but don't have the budget to go all-in, don't fret. All of these items are available in a modular format, so you can buy one piece at a time and gradually build the outdoor kitchen of your dreams.