Walking down the aisle of your favorite store can be inspirational when it comes to fall decorating. How many times have you picked up something and saw the price and thought to yourself, "I can do that!" Well, guess what? You CAN do it, and it's easier than you think! Here are five fabulous (and affordable) DIY fall projects.
Fall-inspired burlap banner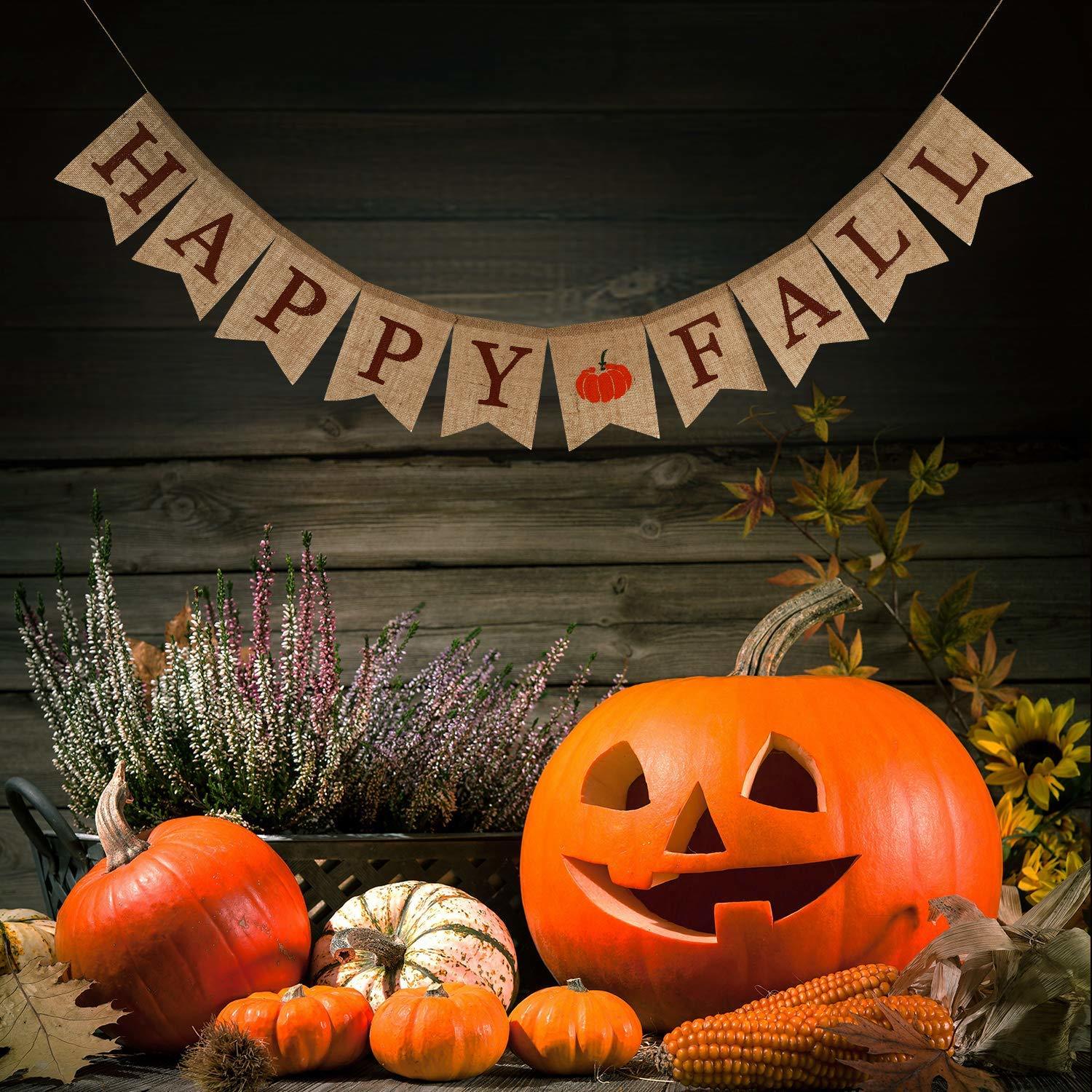 This project can be easily customized. You can have the banner say "fall," or "happy harvest." The amount of burlap you will need will be determined by what you want the banner to say.
Supplies:
A hot glue gun and hot glue
Burlap
Twine
Computer and Printer
Cardstock
A black permanent marker
Ribbon
Once you've got all your supplies gathered you can start creating a template for the shape of your burlap. Once you have decided on what shape you want to use for your banner (like a pennant), you can trace it on the burlap and cut it out.
Then pick your favorite font and print up some letters you want to use. You can have it say "fall" or "happy harvest." The sky is the limit. Trace the letters onto the burlap, color it in, thread the twine and adorn with ribbon. You can easily recreate this very same project for other seasons or holidays.
Pumpkin plaque from the pumpkin patch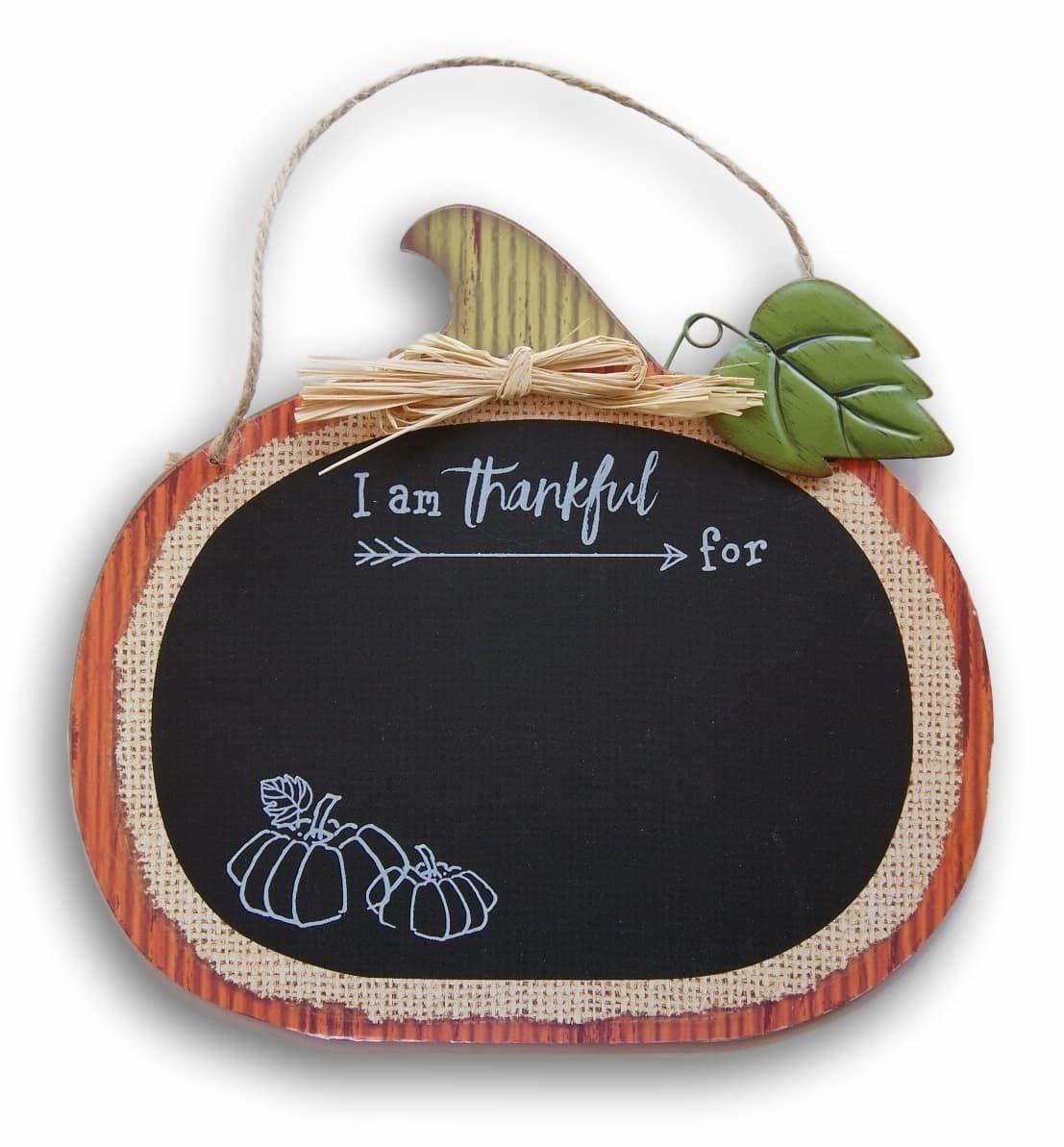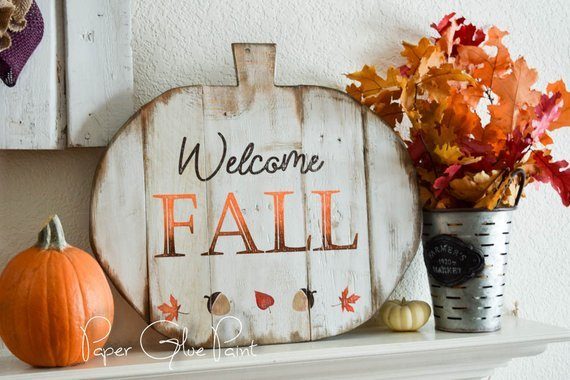 Supplies:
An unfinished wooden pumpkin plaque
Stain
Glaze
Paint
Twin
Hot glue and a hot glue gun
Drill with small bit
You can easily find unstained wooden shapes at dollar stores and discount stores, especially around this time of the year. Fall is the time they start stocking shapes like pumpkins and leaves.
Start by drilling two small holes on either side of the plaque. Then stain your pumpkin plaque with dark rich mahogany with warm tones is perfect for fall. After you stain it, let it dry overnight. Consider adding chalkboard paint for a re-writable surface.
The next you can create stencils on your computer with fonts, (you can find some cute shabby chic fonts here, but check the terms of use for each one. They should be free for personal use.) Think of some clever sayings or look for short quotes to paint on to the plaque.,
When you've finished with that, glaze it, let it set. When it's dry, place your twine in the holes, adding some ribbon or fabric embellishments and hang on your door or in your home.
Pumpkin wine glass centerpiece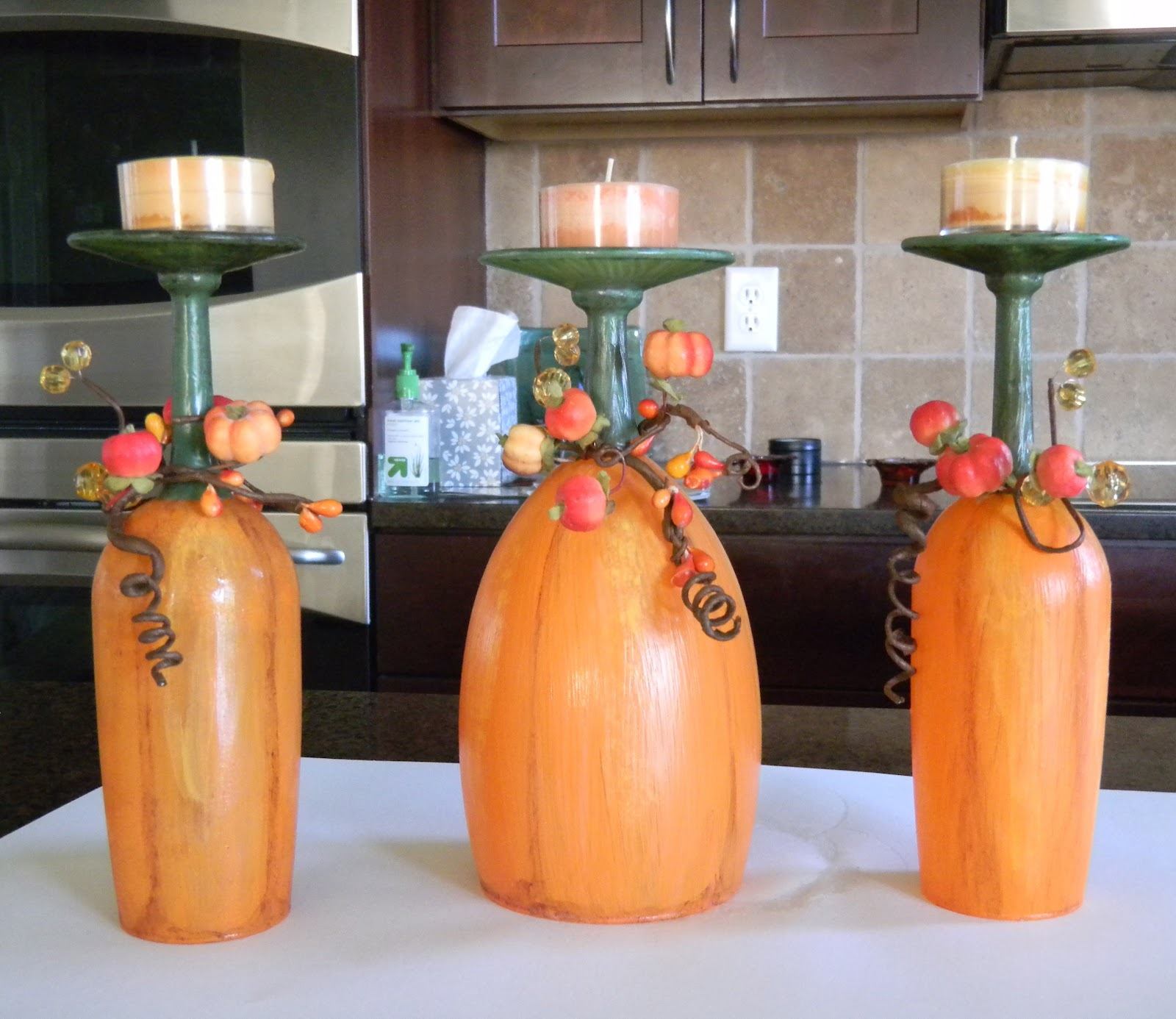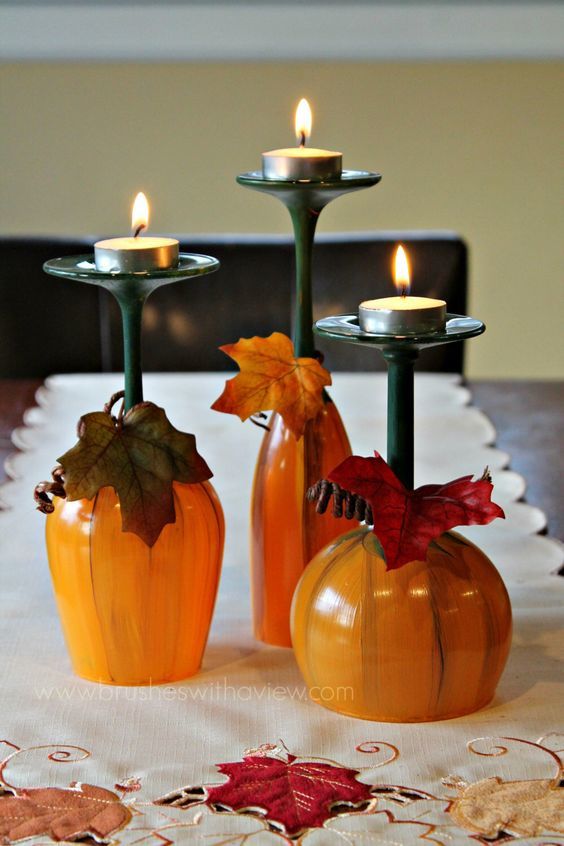 Supplies:
Wine glasses, goblets, champagne flutes (however many you want)
Orange, green and black paint
Ribbon or twine
Orange candles
A dollar store is an excellent place for a DIY craft project, and their wine glasses are no exception. It's a good idea to choose a few different sizes so that your centerpiece has some depth to it.
Paint the wine glass orange, except for the stem. Paint the stem of the wine glass green. When the paint dries, turn the wine glasses over and use black paint to add eyes, nose and a mouth. Tie twine or ribbon around the stem and place candles on the bottom of the wine glass.
Fall art in a frame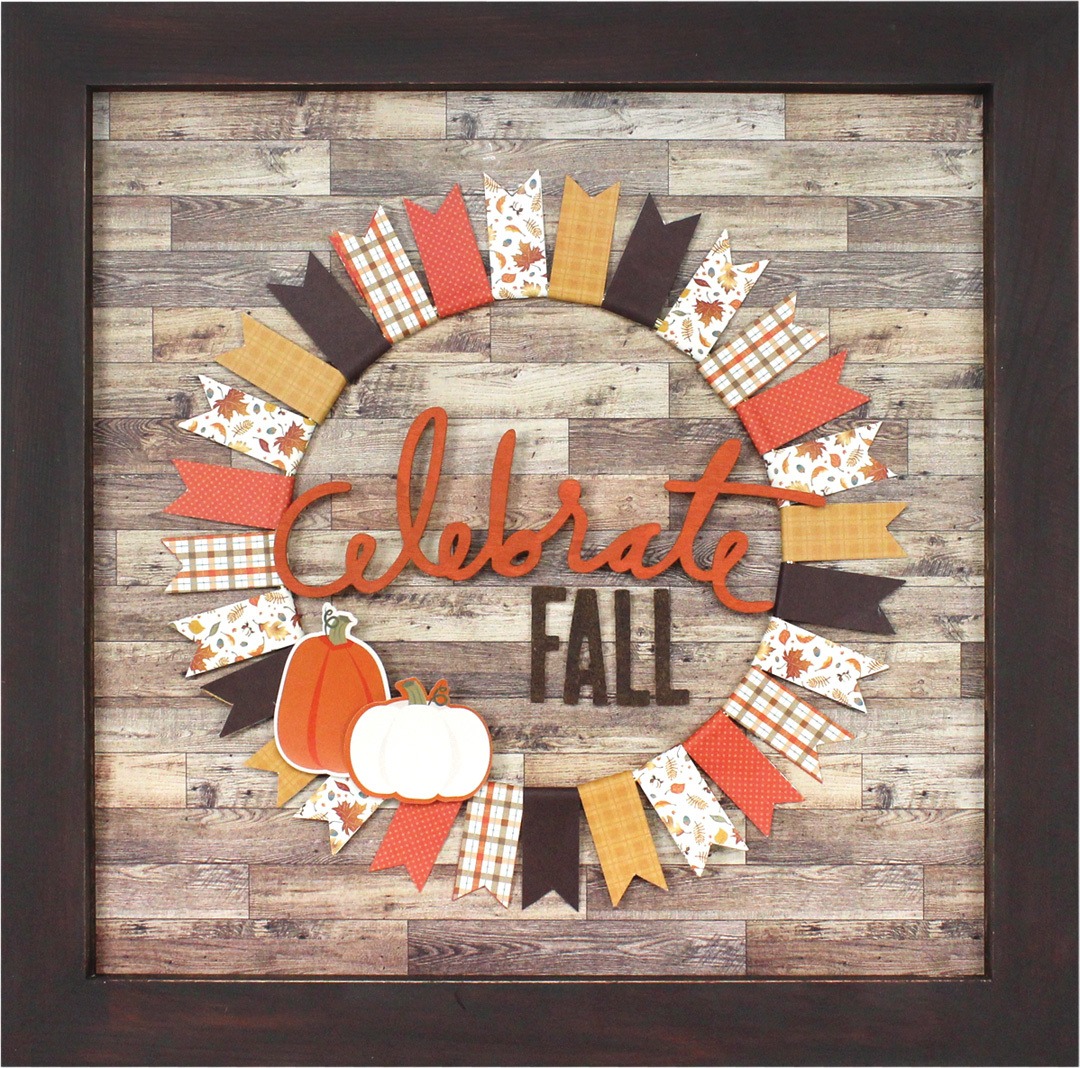 Supplies:
Frame
Computer and printer
Cardstock of your choosing
Cute free fonts
Sometimes simple is best. Printing up some quotes or fun fall sayings is quick and easy DIY, and all you need is some cardstock, printer and ink, a frame, some fonts, and your imagination.
You can create wall décor that has various fall sayings on it or one that has one quote.Once you have, it designed just how you want in your computers photo editing software, print, frame and hang! The color of your cardstock and frame is up to you
Chalk-paint mason-jar candle holders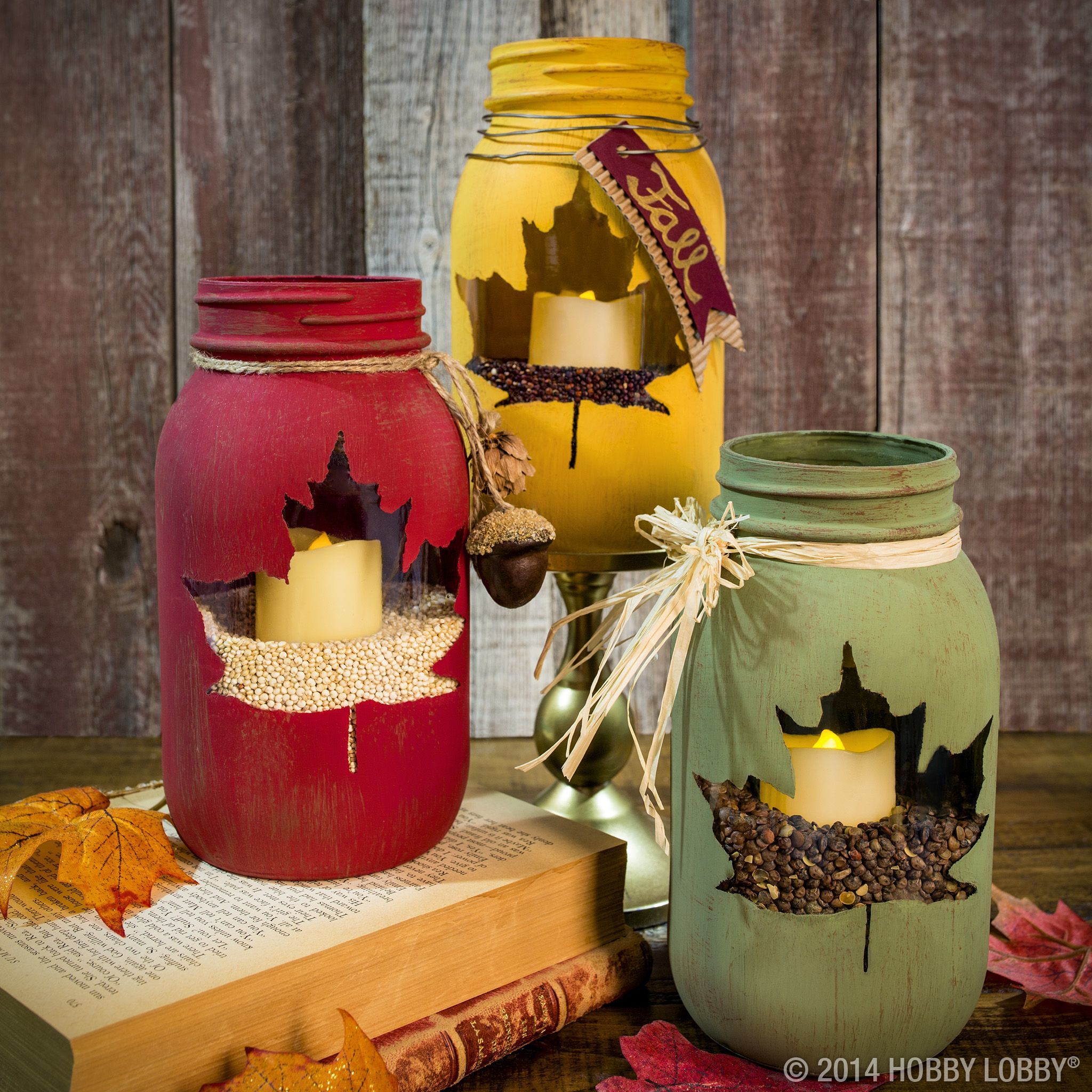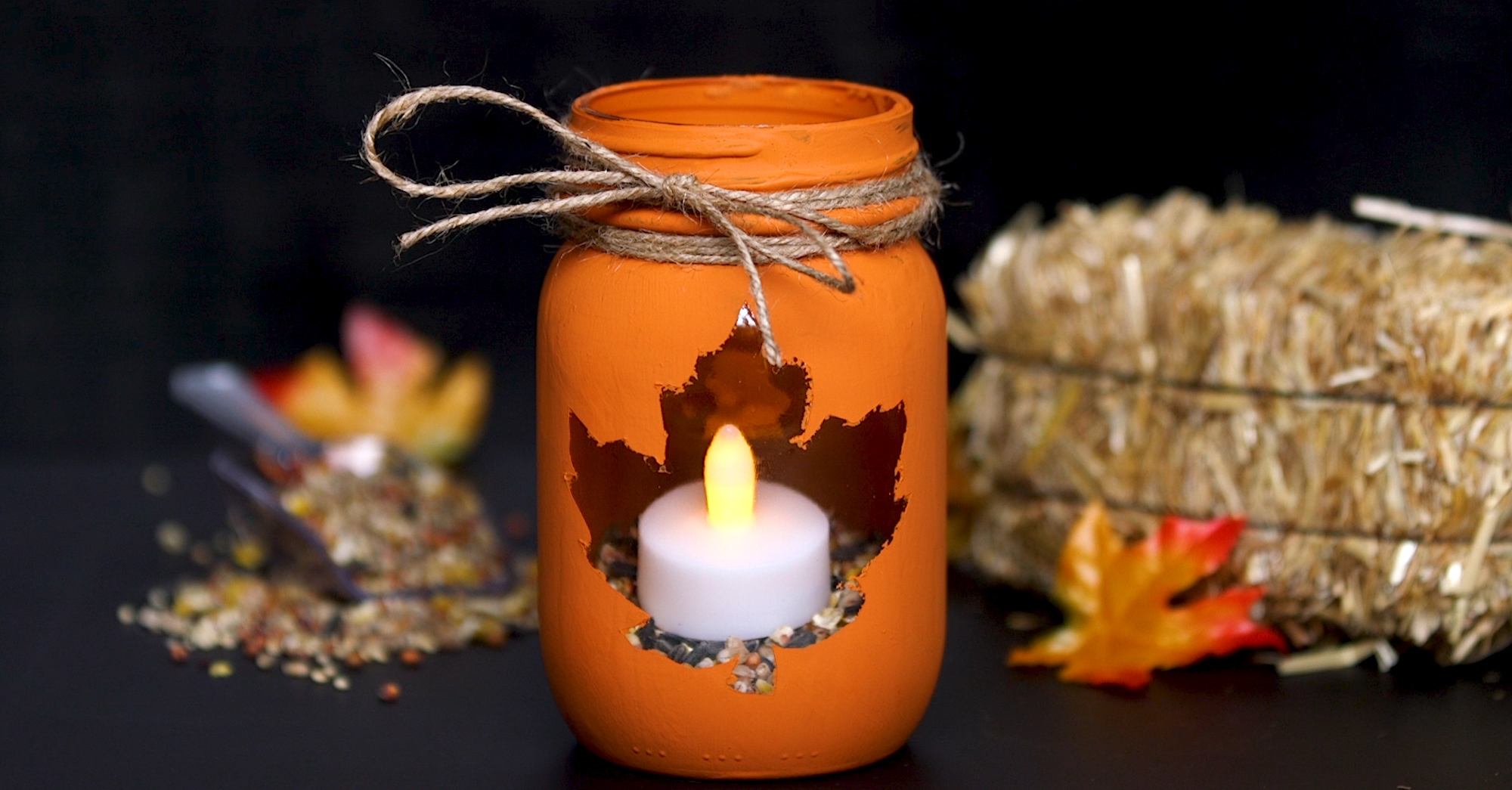 Supplies:
Mason jars (the number depends on you!)
Chalk paint
Twine or fabric scraps
Tea light candles
This project is super fun and easy. All you need to do is grab your mason jars and paint about 2/3rds of the way up with black chalk paint. Let it dry overnight. Then take chalk and put different all sayings on each jar, for example, "gobble gobble," or "happy harvest." Then tie twin around the necks of the mason jars, decorate with ribbon, add fake fall leaves, and place around your home, table, or mantle.
Not only will these DIY projects save you money, but they can be personalized to fit the personality of both you and your family, and it's a great way to spend some quality family time. Warm up the cider and get creating!