A Halloween safety plan helps to protect your home as well as the honest trick-or-treaters who visit looking for treats. There's nothing quite like waking up on November 1 to find toilet paper cascading from your trees, eggs dripping down your windows, your jack-o-lantern smashed on your sidewalk, and your mailbox and garbage cans dented, dinged and deposited down the street.
Take the following halloween safety precautions to put any Halloween tricksters right out of business before damage is done.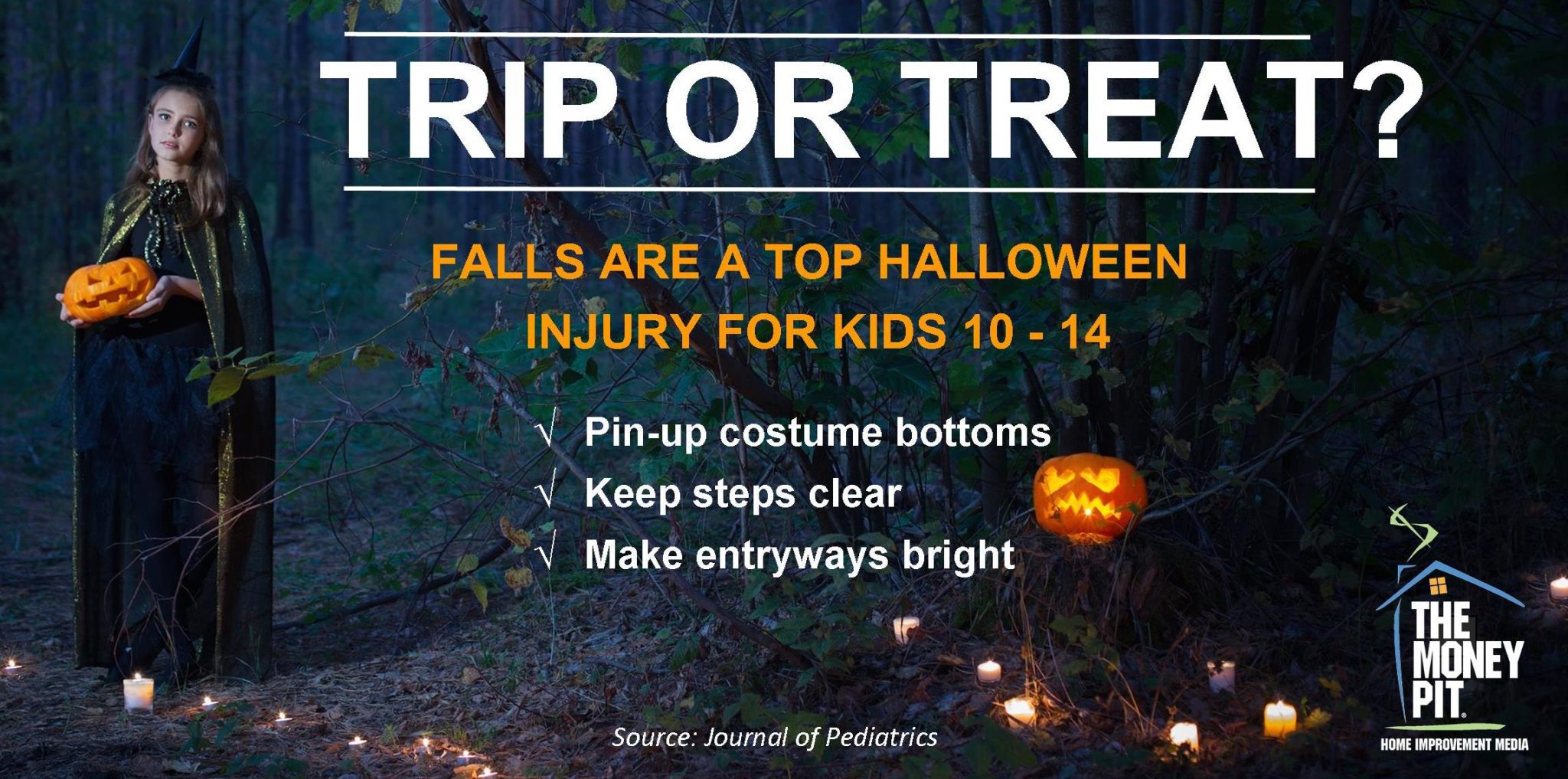 Leave floodlights and interior lights on bright settings on Halloween to discourage mischief-makers. If it looks like you're home, you're less likely to be a target of tricks. Consider motion lights that light up when people get near the home. This can alert you when egg throwers are approaching your house, and help keep you safe all year long.
Store garbage cans inside to prevent damage. For extra Halloween safety, make sure cars, bikes and other objects are indoors as well. After your trick-or-treat traffic has ended for the evening, bring your jack-o-lantern inside to thwart late-night vandals
Create a looped tape of scary sounds to play on an outdoor boom box and frighten off unwanted guests. If pranksters were brave, they wouldn't be throwing eggs in the dark.
Finally, hold a Halloween party of your own in your front yard. The treats may stop the tricks before they begin.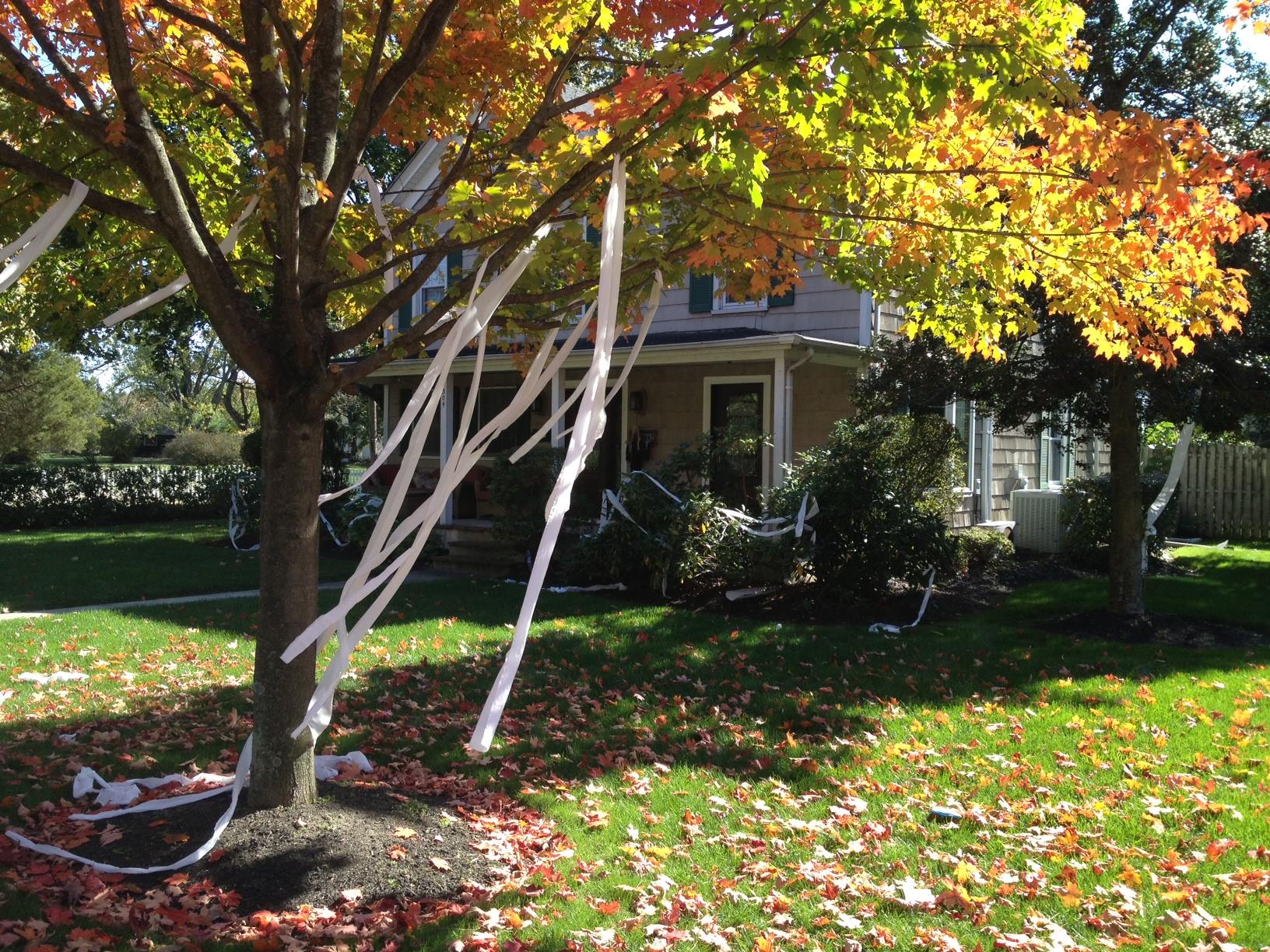 Cleaning Eggs, Smashed Pumpkins and More to Make Mischief Disappear!
Post-Halloween cleanups rank among the more unpleasant chores of home ownership. Here are some tips for safety and speedy recovery if Halloween goblins strike.
Eggs away: Eggs can damage painted surfaces and wood siding, so tackle this cleanup right away. Use a solution of ammonia and water to scrub doors, windows, trim and siding. Ammonia will help neutralize the acid in the eggs.
TP on trees: Use a long-handled branch trimmer to pull toilet paper down from your trees. A garden hose can be used to wash down the remnants.
Smashed pumpkins: While terrific in pie, pumpkin isn't so good for your sidewalks, creating a slick, slippery mess and a post-Halloween safety issue. Clean up the large pieces, then hose off surfaces with a detergent such as Pine Sol.
Crushed cans: You may be able to hammer your garbage cans and mailbox back into shape, or this might be time to consider new ones. Plastic garbage cans on wheels are more durable and easier to manage. Plastic mailboxes resist denting, while a brick housing for your mailbox provides additional protection from the most aggressive goblins and other threats to Halloween safety.