With a range of DIY shopping choices including your hometown hardware store, big-box home improvement retailers and online outlets, you may be wondering if a home center or hardware store is the best place to buy your home improvement supplies. The answer is, it depends.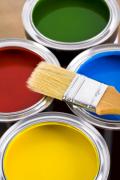 If you're looking for a healthy dose of help and advice when you buy your supplies, an independently owned hardware store is a great bet. Anytime you can ask a business owner for advice, you're apt to get best counsel – certainly true when it comes to the local hardware store. They're typically staffed by an owner along with a small but carefully selected group of associates, and these folks know home repair and their products better than many associates at the big-box home improvement stores.
That said, big-box home center stores have been getting better at dishing out advice, and frequently have specialists in each department with whom you can consult.
As for affordable sources for supplies, it's a buyer's market. Sometimes materials and supplies are better purchased online, especially if you know exactly what you want. For example, if like a very specific faucet by a specific manufacturer, Google the brand and the model number and you'll find dozens of online retailers from which to construct your personal price comparison. And those prices are better generally than either your local home improvement center or hardware store.