Dragging yourself to the shower in the morning can seem like a boring chore, but it doesn't have to be. Bring a revitalizing twist to your daily showering routine with the new Twist Handheld Shower from Moen. Twist makes it easy for individuals to create their ideal shower experience by switching between four spray patterns with one hand. The showerhead simply swivels around the handle with the push of a thumb pad to change modes.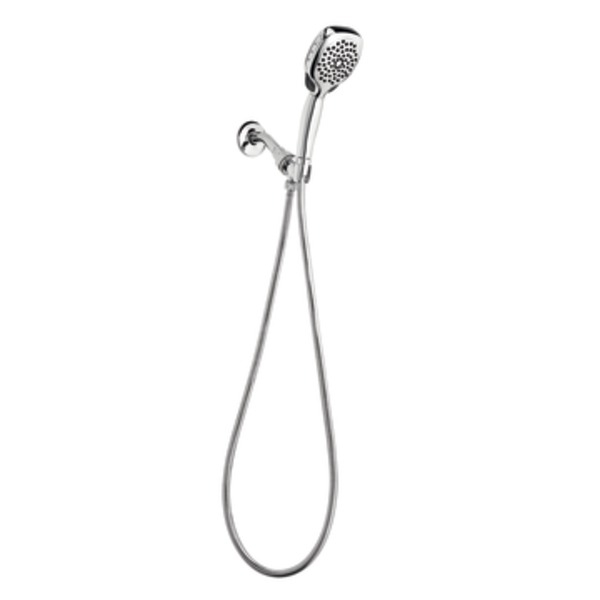 Twist offers four high-performance sprays custom designed to fit your mood and preference. "Immerse" is an invigorating full-coverage spray, "Soothe" is a relaxing heavy mist spray, "Drench" is a soft yet heavy rinse perfect for bathing kids and pets, and "Shine" is a strong, focused spray ideal for cleaning the bathtub and shower. With the perfect setting for every scenario, what more could you ask for in a showerhead?
Twist is not only a functional and multi-purpose fixture, it is also easy to install so that you can have a new showering experience in your bathroom within minutes. The showerhead has a 59″ hose length and a chrome finish with a bright, highly reflective, cool gray metallic look that coordinates with most bathrooms. The Twist Handheld Shower has a limited lifetime warranty and is available at The Home Depot for $64.99.