Being the most visible horizontal space in your kitchen, the countertop material you choose will be a major style statement. When selecting a countertop material, consider your housekeeping resources as much as your budget. For instance, if your family cuisine involves a lot of berries, soy sauce and red wine, stain-resistant, easy-clean countertops can literally change your life.
Today, countertops are made from many types of material, including ceramic tile, laminate, solid surfacing like DuPont Corian, natural stone such as granite or slate, reconstituted natural quartz, and even concrete. Mixing and matching materials is also allowed and encouraged to create specialized task areas, such as using that old-fashioned marble slab for modern-day baking projects.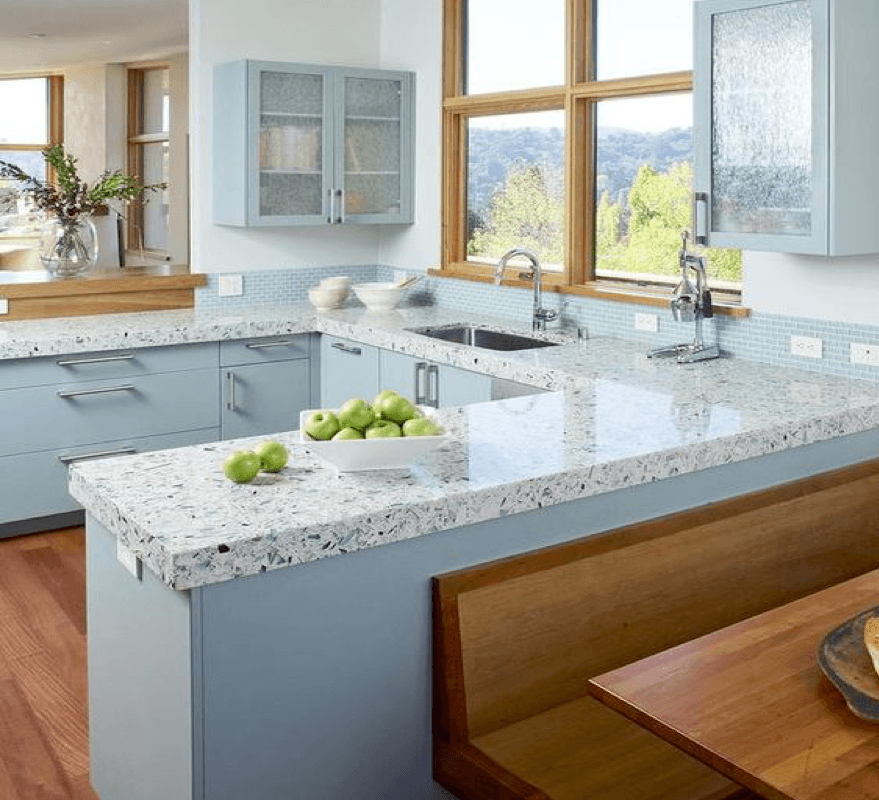 Following is a list of common countertop materials and the pros and cons of each.
Tile
It comes in a range of colors, sizes, textures, materials and styles, and the surrounding grout has many color options. But it can chip or crack, necessitating complicated replacement. Grout can attract and hold mold and fungi unless treated with an anti-microbial additive.
Stainless steel: This option offers a sleek look and easy cleanup. But it is easily dented and dinged, shows fingerprints and requires professional preparation and installation.
Natural stone
It's durable and heat-resistant, and provides a high-end, one-of-a-kind look. But it's also a pricey option that requires professional installation and careful area calculation and slab selection for a coordinated look. It can also be scratched and stained fairly easily, and occasionally needs to be resealed.
Engineered stone
It's durable and heat-resistant, with a nonporous surface that resists stains. There are a range of colors available. But it's another pricey option requiring professional installation.
Laminate
It comes in a wide range of colors and patterns, at comparatively low prices. It's also easy to keep clean. But its durability can be compromised by cracks or breaks along the edges. Also, substrates can well and rot when they get wet, especially around faucets.
Solid surface
It's a highly customizable option available in a wide range of colors, and it offers easy cleanup. Tough stains can be buffed out. But it requires design and installation by a manufacturer-certified fabricator. Higher-end pricing depends on the size and shape requirements of the kitchen.
Concrete
It's a durable, unique-looking surface available in a range of colors. But installation is best left to a pro, and occasional cracking can occur.
Wood
It offers a traditional, natural look. But it can provide a home to e-coli and other dangerous bacteria. It must be thoroughly cleaned with each use, as well as properly oiled and maintained annually to keep those dangers at bay.
Granite is the most popular choice for kitchens: it can handle a hot pan, is very durable, and just looks gorgeous, although it's essential it be resealed every year. If you want the dimensional stability that natural stone provides with easier care, then engineered stone such as Silestone might be for you. Silestone is made from quartz, comes in a wide variety of colors, and is a nonporous surface that resists stains and scratches for easy maintenance.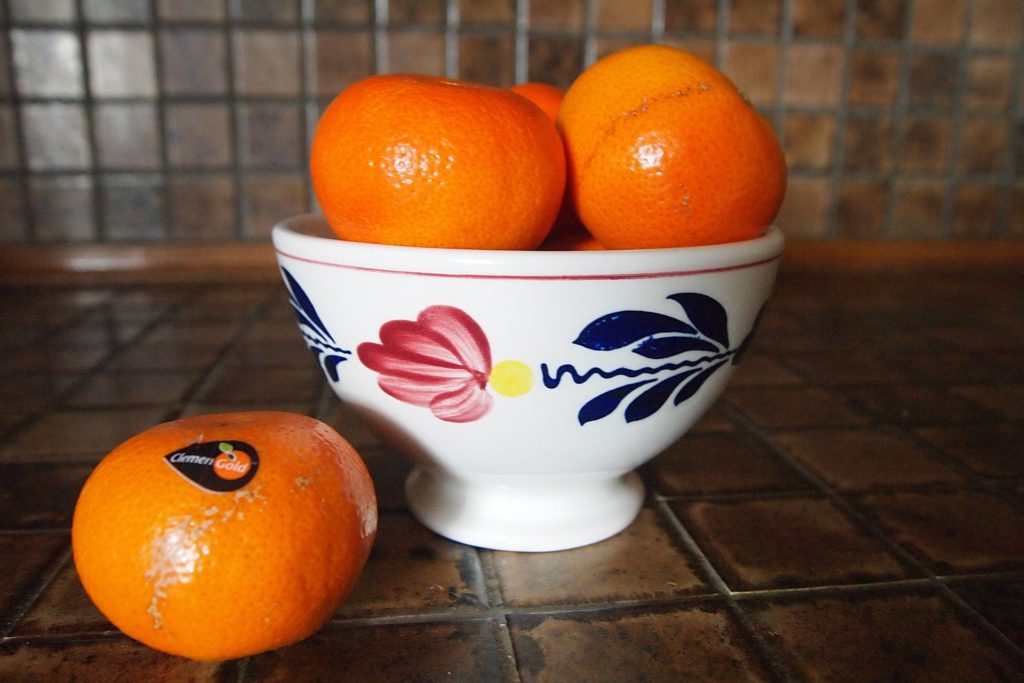 Ceramic tile
A true classic among building materials (the Egyptians used it to decorate their own abodes as far back as the 4th century B.C.) To avoid the hassles of cleaning grout, choose darker colors and seal the grout right after applying. Use grout with an anti-microbial additive to resist mold and fungus. Continue your tile right up over the backsplash for a whole new look.
Laminate
Another popular option thanks to its durability, wide range of stylish colors and patterns, relatively low price, and wide availability. If you currently have laminate counters that are worn but you like the basic configuration, think about applying a new layer of laminate on top of the existing surface. Laminate tops are hard and smooth and can't be painted, but adding a fresh new layer of laminate is a possibility and it's available in many colors and patterns, including stone looks and even wood veneer options, such as those made by Formica and Wilsonart.
If your budget permits, solid surfacing is a great way to go. The investment in money up front pays dividends in maintenance hours spent over the lifetime of its installation. No crying ever again over spilt grape juice — just buff it out. Solid surface also enables design highlights like custom shapes, specialized edge patterns, and under-mounted sinks. They should be able to provide a portfolio of their artistry with your desired material. Luxore, a non-porous heat- and chip-resistant stone, and Swanstone, a reinforced, moisture-resistant surface with seamless joints and no need for fabricated edges, are becoming increasingly popular.
When working with any of these surfaces, hire the manufacturer's certified installers to do the work. They've received training in the material's properties. Same goes for all the cool countertop materials you see on TV, like slate, stainless steel, and concrete.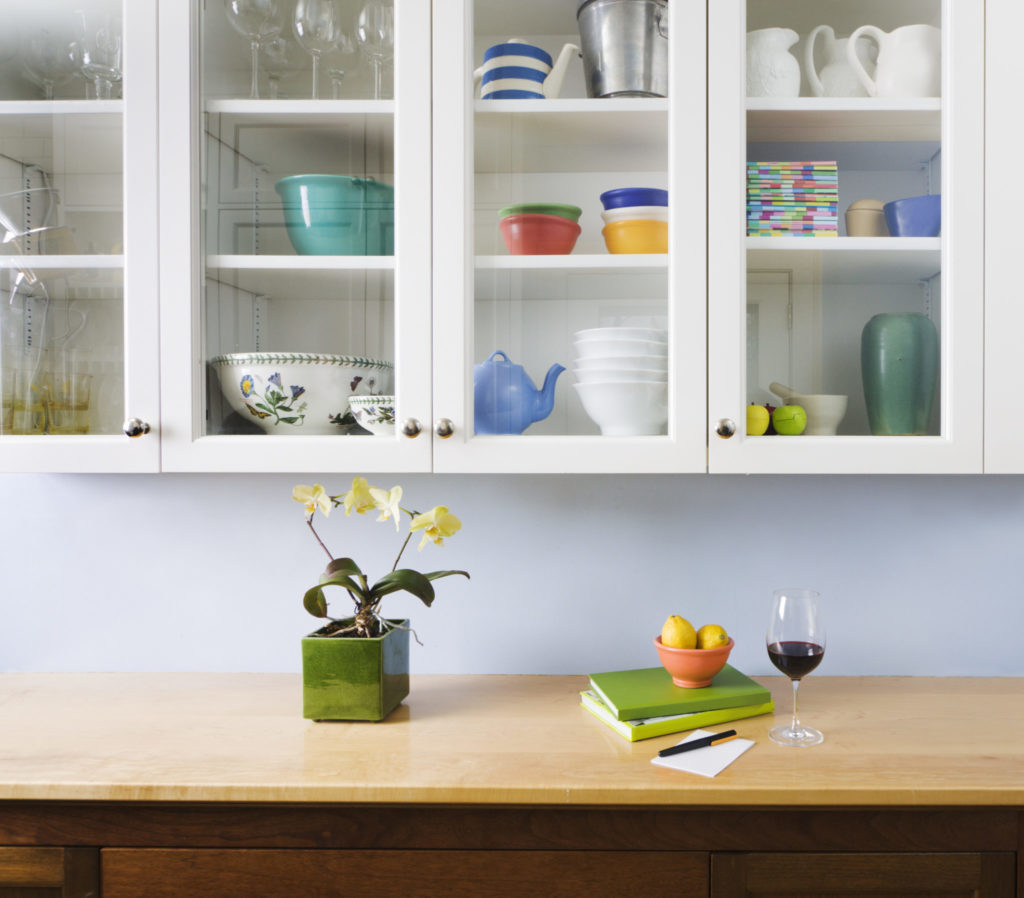 Now, a note about butcher-block countertops. They were once pretty common and, admittedly, provide a look that still works well with traditional kitchens. We get a lot of questions on the show about updating them. Unfortunately, it's not a great idea. We now know that e-coli and other nasty bacteria are hard to clean from wood, where they move in and raise a family that threatens yours. While regular treatments with bleach solutions can help keep bacteria at bay, a better option is to transform classic butcher block into a storage solution or conversation piece, and leave food prep areas to modern, easy-to-maintain surface materials that approximate a classic look.
As you shop countertop materials for that perfect kitchen look, also consider building in a range of comfortable working heights. The standard height is about 36 inches, but including a surface that's 28 to 32 inches high will provide a work area suited to young chefs and a more comfortable chopping and prepping height for you. A sit-down workstation is another addition that you'll appreciate over the life of your kitchen. Make it 30 inches wide and 27 inches high for comfortable access from a kitchen chair or wheelchair. Multiple countertop levels also give the kitchen a very unique look and extra depth because there's not just one continuous flat surface. You may also save money by being able to use scraps of counter material.
Finally, we aren't big fans of pre-fabricated countertops, unless you have a high skill level. Houses are never perfectly square, and neither are kitchens. You either have to cut the wall to make it fit or you have to cut the countertop or the cabinet to make it fit.
When choosing a new kitchen countertop, you'll want to balance a variety of factors, including style, maintenance needs, durability and budget. Happily, due to the wide range of different countertop materials, you'll be sure to find one that suits your needs and situation.