Gutter guards are products that address the very reason this season is called "fall." Besides tumbling temperatures, it's the time of year when beautiful fall foliage assembles into a rotted rooftop mess, clogging gutters from coast to coast.
Whether you clean your gutters yourself, or invest in one of the many types of gutter guards, one thing is certain: cleaning your gutters is a good idea. Besides allowing water to overflow in a heavy rain, there are a dozen or more severe structural and safety related problems that can be caused by blocked gutters, including flooded basements and cracked foundations.
Do-it-yourself gutter cleaning is simple enough, but it can be a dangerous job for the untrained weekend warrior. In the alternative, there are many types of gutter guard systems on the market to choose from, and all of them offer some sort of protection for your gutter at different costs.
For starters, hardware stores and home centers sell simple plastic or metal screens that cost as little as .50 per foot. But premium gutter guards are also available. These can cost as much as $35 per foot, including labor and materials, and generally are only available through authorized dealers, some of which may use very aggressive sales tactics.
So how do you select the right gutter protection system for your needs? Here's a primer on seven different types of gutter guards available.
Reverse Curve Gutter Guard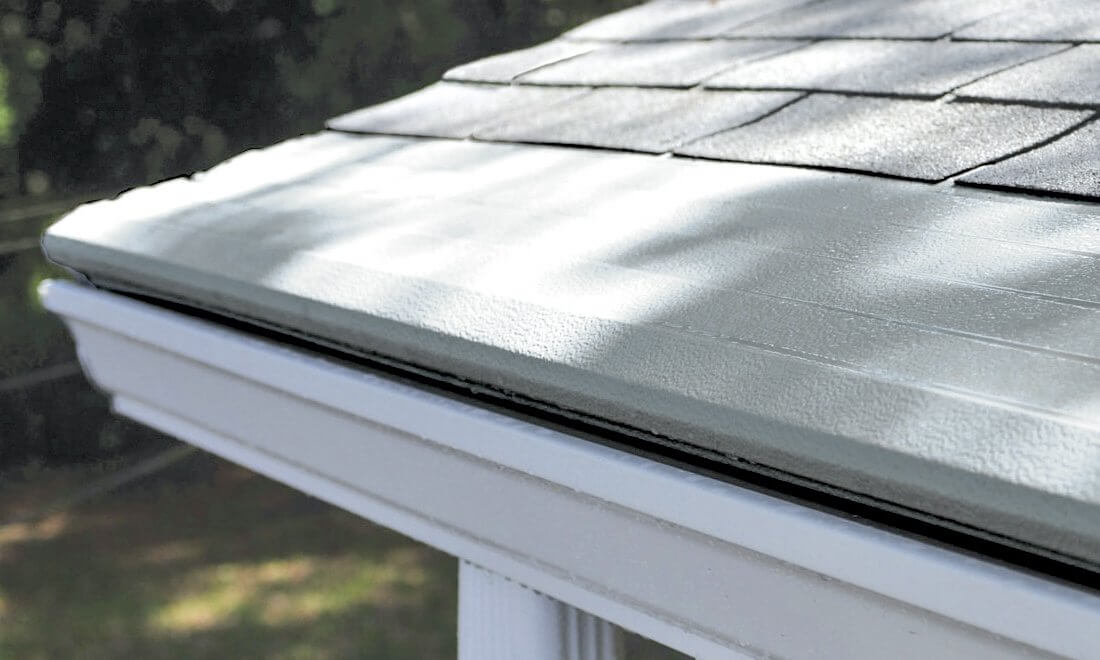 Gutter Helmet features a nose-forward design that claims to prevent leaves and debris from entering the gutter system by channeling rainwater around the nose-forward panel and through a small, 3/8-inch horizontal slit. Gutter Helmet is installed to match the exact pitch of the roof to assist the principles of gravity and surface tension in allowing rainwater to flow into the gutter while leaves and debris to fall to the ground below. For more information, visit www.gutterhelmet.com.
Stainless Steel Micro- Mesh Gutter Guard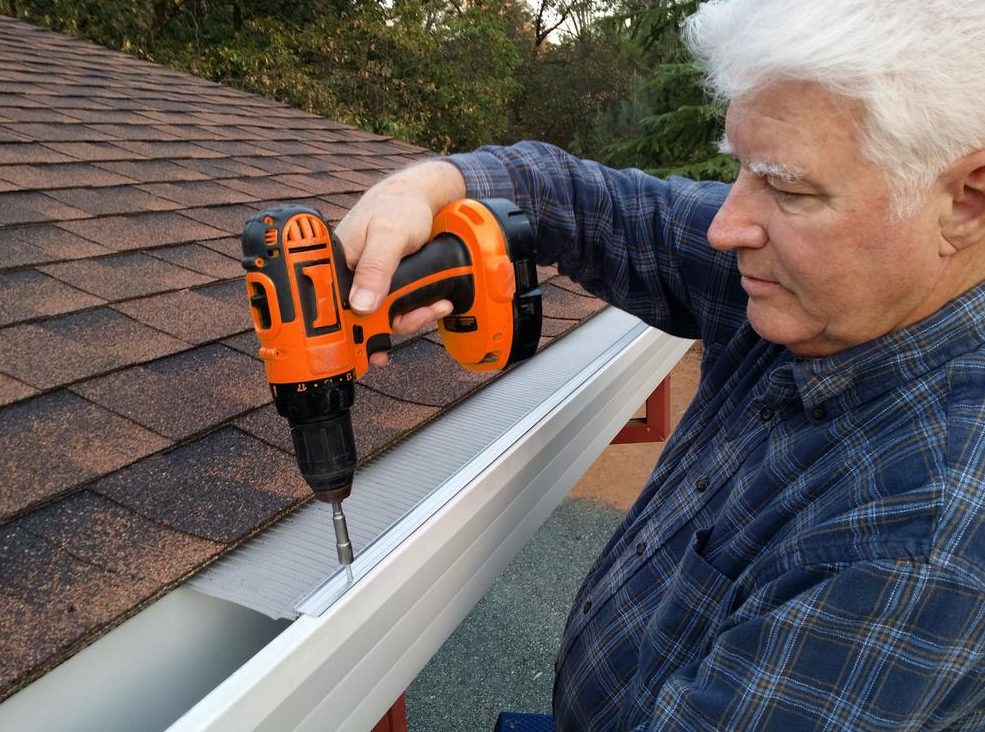 Gutter Guard by Gutterglove, one of the more advanced mesh type of gutter protection systems on the market, claims to keep out all debris — including sand — and that you will never have a clogged gutter or downspout again. Made from a super fine stainless steel mesh (8,100 holes per square inch), and a hardened anodized aluminum frame, Gutterglove slides under the roof shingles and fastens to the front lip of your existing gutter. Gutterglove is also widely used on rainwater collection systems due to its ability to filter out all debris from the gutters before the rainwater flows to the rain collection tanks. The cost of Gutterglove is between $2,500 and $5,000 installed on an average size, single story home. However, for DIY'rs who plan to install their own gutter guards or those who prefer to hire their own contractor, the product is also available on Amazon under the Raptor Gutter Guard brand and sells for under $3 per foot!
Bottle Brush Gutter Guard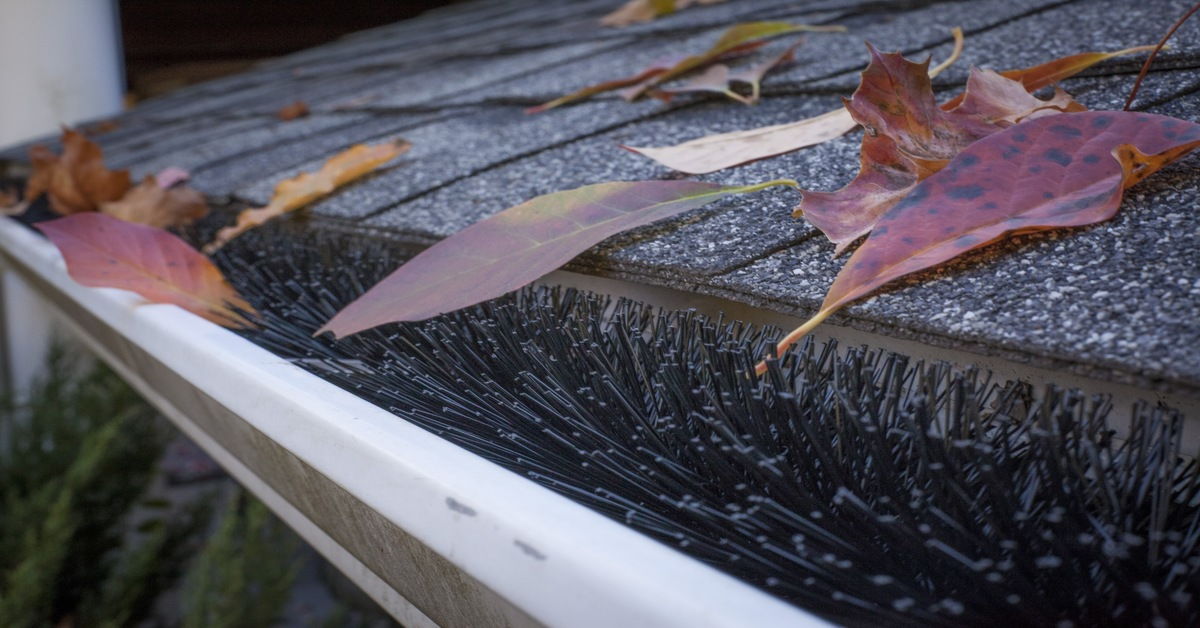 The GutterBrush Gutter Guard is one of the simplest and least expensive gutter guards available. Resembling a large, flexible bottle brush with stiff bristles, the GutterBrush is inserted into rain gutters from end to end and acts as a barrier blocking most leaves and other debris from entering your home's rain gutters while allowing water to flow unobstructed into and through your rain gutter downspouts. Small debris suspended in the top of the GutterBrush either blows away or begins decomposing and washes through the rain gutter during natural weather cycles of rain, sun and wind and snow. GutterBrush comes in two sizes for five inch and six inch gutters and costs from $3.25 to $4.25 per foot. www.gutterbrush.com.
Nylon Gutter Guard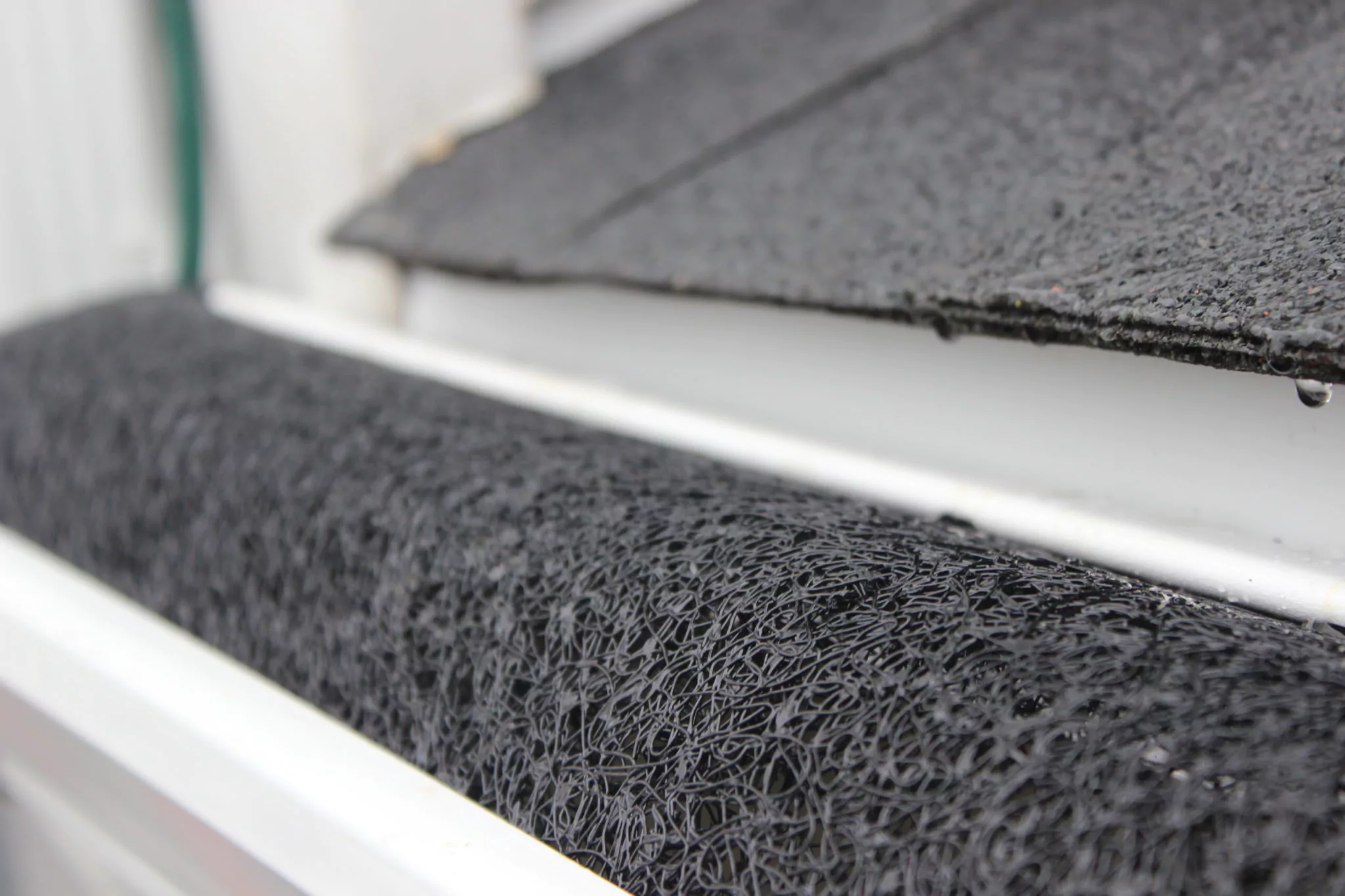 Flo-Free Leaf Guard is made of 3/4-inch thick industrial strength nylon that fits into the gutter without attaching to the shingles. Flo-Free comes in several sizes and claims to eliminate winter ice dams by not allowing snow to accumulate in the gutter yet allowing water to flow through the product into the gutter even in the coldest of climates. Flo-Free does not affect the roof shingles and allows the entire mouth of the gutter to accept rainwater. For pricing and more information, visit www.dciproducts.com.
Foam Filter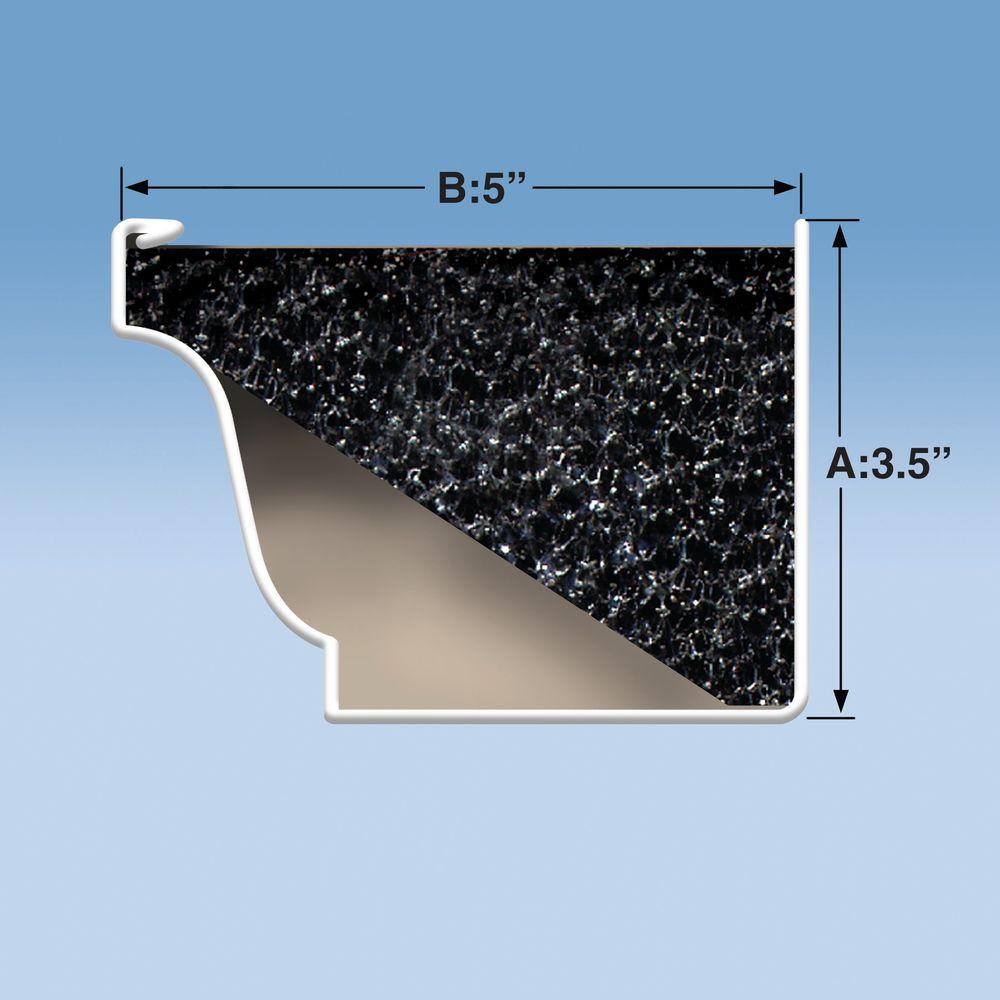 GutterStuff is a polyurethane plastic material that fits into the gutter and acts as a block to all debris coming off the roof. The GutterStuff filler material is extremely porous and claims to inhibit mold, mildew and fungus, and has special ultra violet protection to help it last a long time in the sun. The product is available for DIYr's a The Home Depot from $43 for 32 feet of the standard size gutter filter material.
Rain Diverter Non-Gutter Cover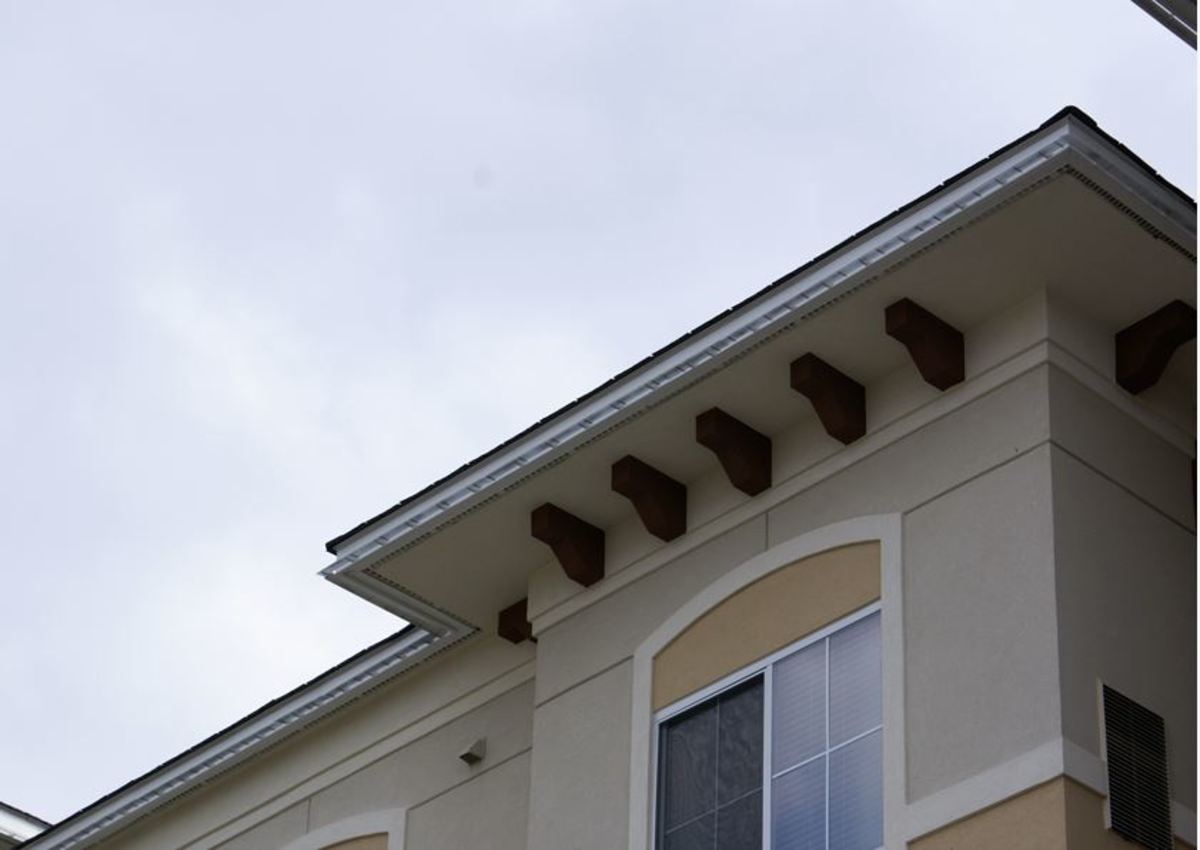 Rainhandler replaces conventional gutters with ¾-inch-wide aluminum louvers that have the appearance of an open Venetian blind. As the rain comes off your roof, Rainhandler's seven angled louvers break up the heavy sheet of water into small drops. These drops are deflected away from the house where they fall harmlessly to the ground in a two- to three-foot band. Pricing starts at $23.90 for a standard five-foot section of Rainhandler. For information, visit www.rainhandler.com.
Are Gutter Guards Worth the Cost?
So are gutter guards really worth it? Like most home improvement adventures, it comes down to cost and convenience. While premium gutters guards can be costly, most are effective and a bargain when you add in the cost of any emergency room visits necessitated if you added your own personal spin to the season known as Fall!