Wall and ceiling spray texture application has been a longstanding challenge for both professionals and DIY enthusiasts, marred by frustrations, inefficiencies, and mess. Enter DAP, a pioneering name in the home improvement and construction products industry, leading the way with a groundbreaking product line that guarantees consistent, professional results and an adjustable nozzle for maximum coverage. With DAP's innovative 2 in 1 spray texture, the days of subpar results and messy processes are over.
DAP's latest aerosol spray texture line comes with a host of features that promise to redefine your texture application experience. It encompasses a range of textures, including Orange Peel, Knockdown, and Popcorn, ensuring a seamless texture match and excellent results. These products are already available in select Lowe's stores now and rolling out to additional retailers in early fall, making them readily accessible to everyone.
Innovative Dispensing System for Consistency and Flexibility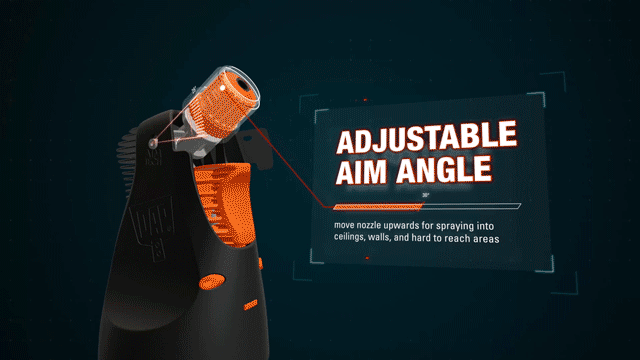 Raquel Beckett, Senior Product Marketing Manager at DAP, says, "Both pros and DIYers have told us that current spray texture aerosols can clog and may provide inconsistent pressure and uneven spraying. Texture matching can also be challenging." With this in mind, DAP's aerosol spray texture line is designed with a patent-pending innovative dispensing system that offers adjustability, consistent flow, and pressure. This innovation results in an even, wide spray pattern for a durable, professional finish.
Unlike many competitors in the market, DAP's aerosol cans feature Aim Tech technology, offering a 60-degree adjustable nozzle angle. This feature allows users to tackle vertical, overhead, and hard-to-reach areas with ease. The adjustable nozzle also provides options for selecting a fine, medium, or heavy level of texture when sprayed. It even includes a lock function for secure transport and storage.
Fast-Drying Formulas for Efficiency
DAP's new spray texture line includes Orange Peel, Knockdown, and Popcorn formulas, all available in water-based versions that are paint-ready in a mere 30 minutes. The Orange Peel formula is also offered in an oil-based version, ready for painting in just five minutes. Popcorn, unique among competitive products, is bright white and doesn't require painting, while Knockdown boasts a quick 30-second dry time before the knockdown process, making it easy to achieve that final textured finish.
Maximum Coverage with Minimal Hassle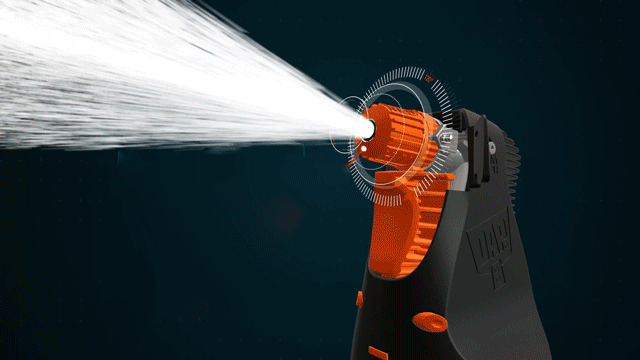 One standout feature of the aerosol can design is its ability to provide hopper-like results for maximum coverage. This removes the hassle and mess associated with traditional hopper guns, making the process cleaner and more efficient. Whether you're a seasoned professional or a DIY enthusiast, DAP's aerosol spray texture solution simplifies the application process with its adjustable nozzle and unclogging design.
For anyone embarking on wall and ceiling spray texture projects, DAP's innovative 2 in 1 spray texture line is a game-changer. Say goodbye to the frustration and mess and hello to consistent, professional results with a product that's easy to use and accessible. Learn more about DAP Spray Texture by visiting DAP's official website. Get ready to transform your texturing projects and achieve outstanding results with DAP's new spray texture line.