The kitchen may be the only room in the house where it can sometimes feel like you can spend as much time cleaning as cooking. Yet keeping a clean kitchen is as much about the kitchen design as it is the efforts of the chef.
Kitchen design trends tend to run on a twenty-year cycle, since that's about the lifespan of many key components, including appliances and surfaces. Recalling the typical kitchen from 2000, it was beautiful and functional for the time, but also very high-maintenance. Think marble countertops that showed every stain and wood floors that wore quickly under the heavy foot traffic.
Today's homeowners, especially younger ones who are flooding the market like never before, don't want that kind of maintenance anxiety. But they still want to be able to personalize their homes and make them beautiful. Fortunately, the kitchen of 2020 features a slew of products and materials that combine great looks with minimal upkeep.
With that, here are the five key components of an easy-to-clean, low-maintenance—yet high-design—kitchen.
#1 Durable countertops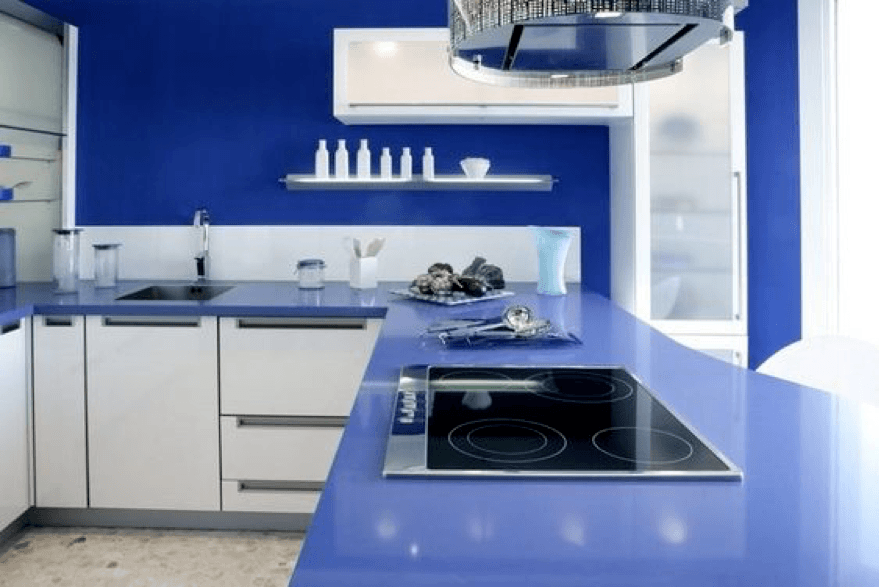 Spilled juice, oven-hot casseroles, and razor-sharp chef's knives can wreak havoc on marble and other natural stone countertops. That's driving many new homeowners to quartz, an engineered material made of stone chips, pigments, and resins, which can fend off all kinds of abuse without the need for periodic sealing. It comes in an array of fetching designs, including faux-stone patterns, so you can have the look of marble (or granite or soapstone or concrete) without the fuss.
As for performance, consider Consumer Reports' latest countertop Ratings (full-disclosure, I worked at CR for ten years before joining HomeAdvisor, and still recommend it as the gold standard for homeowners researching remodeling products). Quartz earns the highest overall score (an 84 on a 100-point scale), with excellent resistance to cutting, heat, and abrasion, as well as high stain resistance.
Marble, meanwhile, is near the bottom of the table with an overall score of 14, due to subpar performance in every testing category.
That counter decision is a no-brainer, especially for busy families and homeowners who love to cook and entertain.
#2 Hard-wearing floors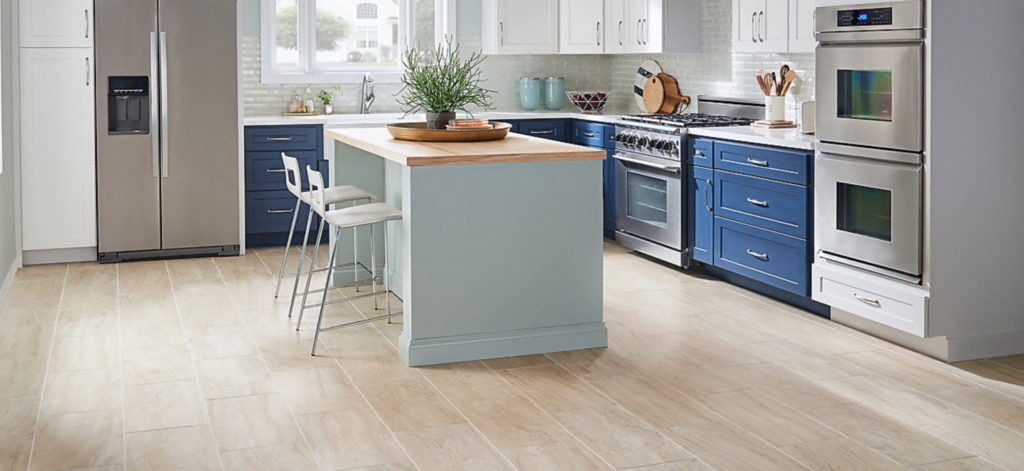 It's a similar story with floors. Solid hardwood flooring offers unmatched warmth and beauty, but it's not ideal in high-traffic areas, especially those prone to moisture. Hence the continued rise of wood-look porcelain tile, which closely resembles the real thing, whether you're going for the weathered oak look or the richest mahogany.
As for performance, Consumer Reports' flooring Ratings tells a similar story. Porcelain tile floors boast some of the best overall scores (as high as 94), behind superb resistance to scratches, stains, and foot traffic. Sold wood flooring averages about 20 points lower, with many versions being particularly prone to denting. Once again, the choice is clear for homeowners who want to keep maintenance to a minimum.
#3 Forgiving color palettes
The classic white kitchen will never go away completely, but more homeowners have discovered just how much elbow grease goes into maintaining the all-white look. As a result, more people are applying color throughout the kitchen, including walls and cabinets.
The embrace of color started slowly, with beiges and grays, but we're now seeing deeper blues and greens finding their way into the kitchen. Pink is another color on the rise—consider Benjamin Moore's 2020 Color of the Year, First Light, a soft, rosy hue that's perfect for kitchen cabinets.
#4 Smudge-proof finishes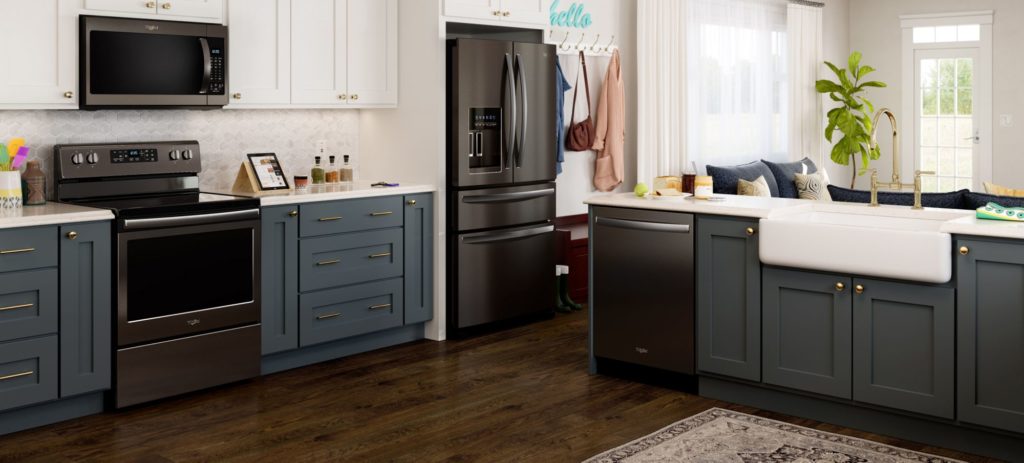 At the turn of this century, kitchens were awash in stainless steel, a finish that has endured for so long because it provides the perfect neutral backdrop for many kitchen design schemes. The downside is the constant wiping of fingerprints, water marks, and more.
That fact is driving a ton of consumer interest to black stainless steel. The material's matte finish makes it virtually smudge-proof, and its soft, warm luster plays well in a range of kitchen styles, from transitional to mid-century modern.
#5 Easy-clean cabinets
Twenty years ago, the French country look was all the rage, including ornate cabinets with raised panels and intricate molding details. Keeping the surfaces clean was a major pain the neck, especially with all the grease and grime that would collect in the many nooks and crannies.
That's a big reason why Shaker cabinets are so popular today, with nearly six in ten homeowners opting for the style. Shaker's flat-panel construction is easy to wipe down, plus the clean, simple lines play well in many contemporary kitchens.
3 Tips for a successful easy clean kitchen remodel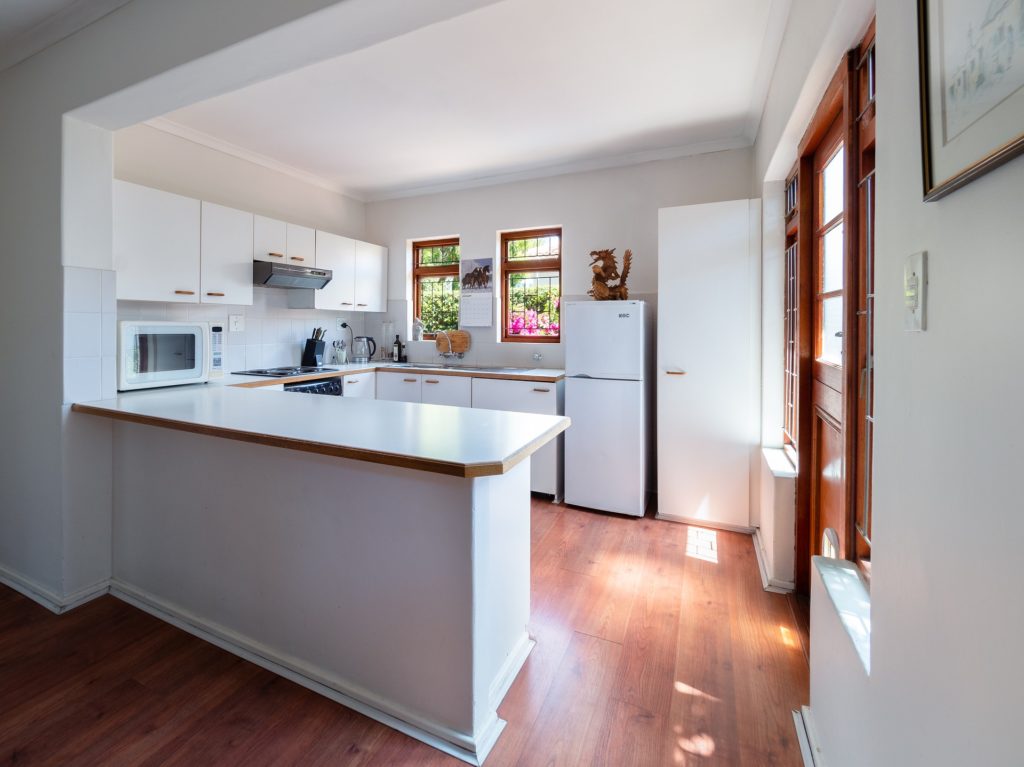 Ready to create the kitchen of your dreams? Here are three ways to turn the vision into a reality, while ensuring that the project comes in on time and on budget.
Don't rush the planning phase
For a major renovation like a kitchen remodel, you should spend at least three months planning the project; six months to a year isn't overkill. Many supply chains have been impacted by COVID-19, so you may find longer-than-normal back orders on appliances, fixtures, materials, and more.
Find the right contractor
Selecting a kitchen contractor is another decision you don't want to rush. Start with a list 5 to 7 General Contractors, which you should be able to whittle down to 3, based on things like availability and online reviews.
Meet with the short-list candidates in person (many pros are using video calls for initial meetings to minimize contact). The process is time-consuming, but every conversation will teach you more about the project, as well as what you're looking for in a contractor.
Stick to the plan
Changing your mind about the kitchen design once the work is underway is the surest way to blow the budget and add significant delays. This goes back to thorough planning. By dotting every i and crossing every t, you'll reduce the likelihood of switching direction mid-project. Make sure the full scope of the project is spelled out clearly in the written contract.