Upgrading your kitchen is an investment that can pay off in multiple ways. Not only can homeowners recoup a decent amount of what they spend, but 95% of homeowners who completed a kitchen renovation said they've enjoyed their homes more, according to a survey from the National Association of Realtors.
However, with a median cost of $35,000 for a kitchen remodel with new cabinets and appliances, many homeowners face the dilemma of how to pay for it. It's also important to keep in mind that renovating your kitchen is a different beast from some other projects in your house. The best way to pay for home improvements isn't always a one stop shop, so let's take a look at multiple ways to finance your future dream kitchen.
7 kitchen remodel financing options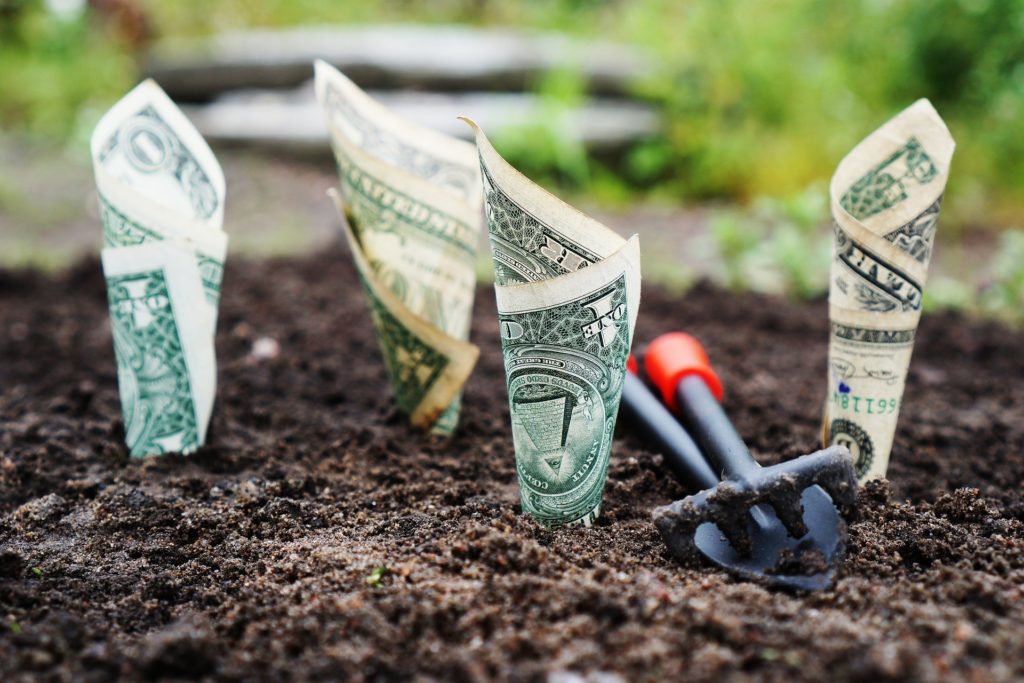 Credit cards
Depending on the scope and estimated cost of your kitchen renovation, paying for it with a credit card could be an immediate and accessible way to finance the project. However, it may be costly: The average APR (annual percentage rate) on interest–accruing credit cards was 16.28% in the last quarter of 2020. Plus, the average rate for new credit cards was even higher at 19.34%.
Your credit history will play a significant role in the interest rate you'll get, with high credit scores securing the lowest interest rates. If you qualify, you might be eligible for a new credit card with a low or 0% introductory rate and/or a sign-up bonus you could funnel towards the project. Keep in mind that you'll still need to make payments during the promotional period, and you'll have to pay interest on any balance remaining once that period ends.
Retailer credit cards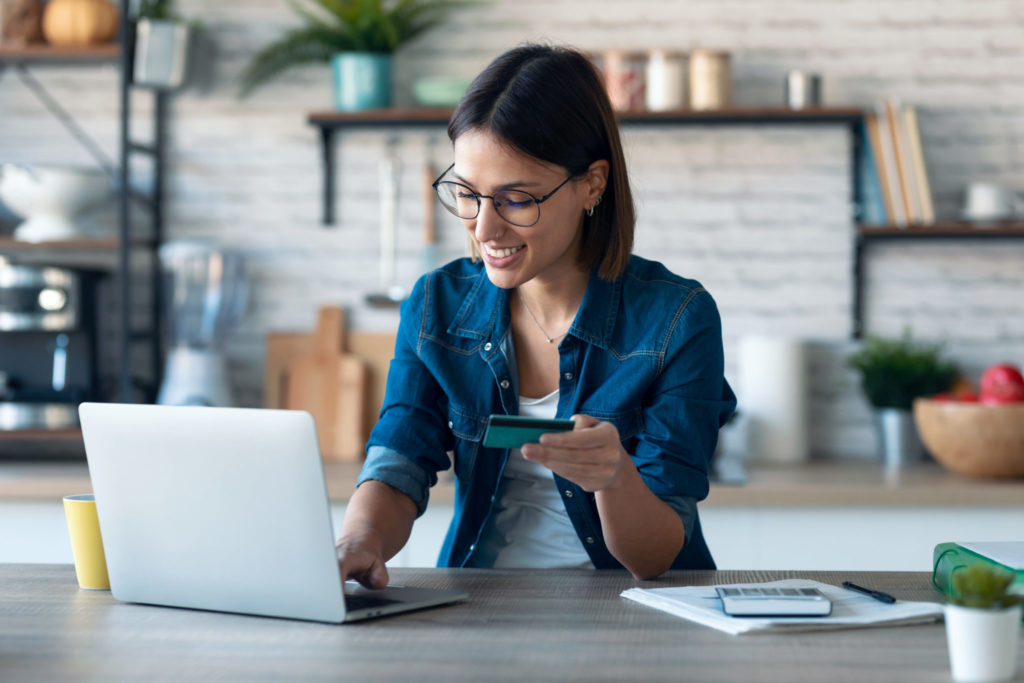 Many major home improvement stores offer credit card financing. However, retail credit cards typically have much higher interest rates than general-purpose credit cards — even for those with a good credit history. In addition, you're limited to using it at that specific retailer.
Retailer financing
In addition to credit cards, some retailers offer internal financing. Unlike a credit card, this option is a loan with fixed payments based on the amount you borrow, the repayment term and your credit history. Again, you'll be limited to making purchases at that specific retailer. However, you may also be able to fund services the store offers, such as cabinet installation, giving you the ability to finance your entire kitchen remodel.
Personal loan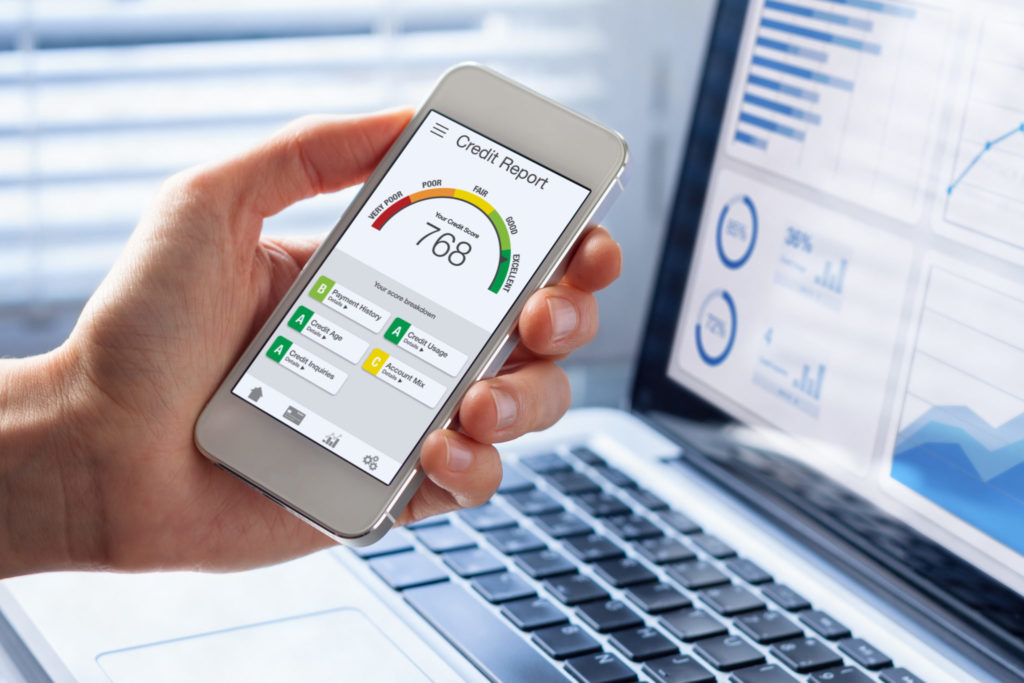 Some store credit cards may boast features like interest-free financing for a specific time on qualifying purchases. You could leverage that benefit to pay for appliances or project materials at 0% interest — as long as you pay off the charges during the promotional period. If you don't, you'll have to pay interest on the entire amount dating back to the purchase date.
With a personal loan, consumers borrow a flat amount and make fixed monthly payments over a set repayment term.
Personal loans can be used for anything, although home improvement is a common purpose. About 30% of U.S. consumers who take out personal loans for reasons other than debt consolidation and credit card refinancing do so to complete home projects — and in some states, that percentage is much higher.
Consumers can typically borrow between $1,000 and $50,000 with a personal loan, but the average amount, when used for home improvement, is $12,773. Repayment terms can range from six months to five years. Personal loan interest rates are usually lower than those of credit cards, though your rate will ultimately depend on your credit history. These loans are easy to find at most banks, credit unions or online lenders.
Home equity loan/line of credit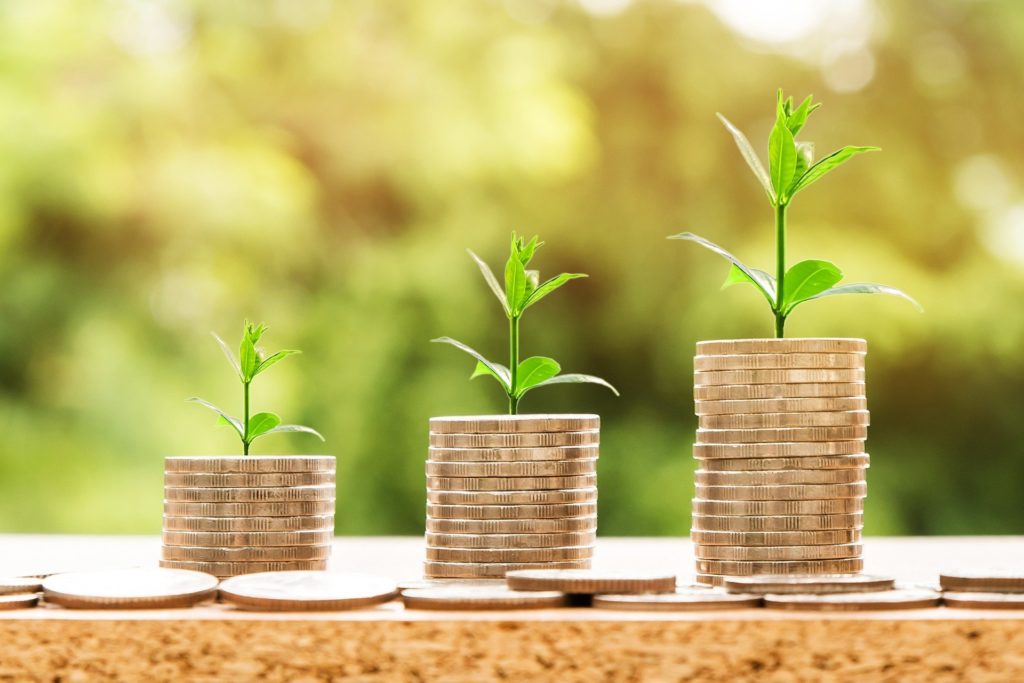 Consumers with home equity have additional options for financing a kitchen remodel. Home equity is the difference between the value of your home and how much you owe on it — for example, if your home is worth $350,000 and your mortgage balance is $250,000, you have $100,000 home equity.
There are two types of home equity financing:
Home equity loans. With a home equity loan, you borrow a flat amount against your available home equity. You'll then have a separate loan in addition to your mortgage. Home equity loans typically have fixed interest rates and repayment terms ranging from five to 15 years. You get the funds upfront and will have to make monthly payments.
Home equity line of credit (HELOC). A HELOC works more like a credit card: Instead of getting the funds upfront, you tap into your home equity as needed up to the credit limit you're approved for. HELOCs typically have variable interest rates, and the monthly payments adjust based on the rate and balance.
Cash-out refinance
If you have home equity, you can also pursue a cash-out refinance. A cash-out refinance replaces your current mortgage with a new loan — typically at a lower interest rate than your existing one. You'll also walk away with a lump sum of money to use as you wish.
This is a way to access your money at a lower interest rate than credit cards or personal loans and eliminates having an additional payment. However, it comes with some drawbacks: You'll be financing the kitchen remodel cost for the entire length of the new loan, which could be costly in the long term. So if you can't afford the new mortgage payment, you're putting your home in jeopardy.
Generally, with a cash-out refinance, you'll need to have at least 20% equity in your home, allowing you to access up to 80% of your home's value.
Cash reserves
Paying for your kitchen remodel with money you've saved up avoids paying interest and loan fees — plus, you won't have to worry about future payments. Of course, depending on the price of the renovations, it may take a while to save up unless you're already sitting on a pile of cash.
Crunch the numbers to see how much you would need to set aside each month to reach the project's estimated cost. You should also look out for opportunities to leverage any lump sums you receive, such as a tax refund. To free up cash in your monthly budget, look for anything you can reduce or eliminate — at least temporarily — until you reach your savings goal.
If you purchased your home at a higher rate than current mortgage rates, you might consider refinancing your home to lower your monthly payments and create room in your budget.
Which funding option is right for you?
With multiple ways to finance your kitchen remodel, you'll need to explore which is the most cost-effective and feasible for your situation. Consider these factors.
Estimated remodel cost. Your kitchen remodeling budget should play a role in which financing option you pursue. If you're doing minor upgrades that won't cost a lot, then perhaps saving up for it is doable. Or maybe you want to consider a financing option with an introductory rate if you're sure you can pay it off in that time. Just make sure to have a plan in place for what you'll do if the project cost exceeds what you estimated.
Monthly budget. Be realistic about whether you can handle an additional loan or credit card payment. It's easy to be overly optimistic about what you can afford with other home necessities adding up, but you don't want to run the risk of missing payments or paying late.
Credit history. Your credit score will dictate your interest rate for the financing options discussed, so think about whether you'll qualify for a competitive rate. Additionally, if you're working on improving your credit, taking on additional debt will likely hurt your credit score initially.
Home equity. If you're new in your home or the value hasn't increased much since you purchased it, then tapping into your home equity may not be an option. If you have home equity, carefully consider whether you want to extend the time it will take to pay off your home.