A fixer-upper is a house that is in need of significant repairs. On the surface, these properties might not seem more appealing than a move-in ready home, but they do come with a number of advantages if you're willing to put the time and effort into making it your own. From lower purchase prices to being able to customize your home, these properties are great for people who have the resources and determination to create a one-of-a-kind property. Buyers need to be careful, though, because it doesn't take much for these projects to turn into money pits.
This article will cover the pros and cons of buying a home that needs work to live in and how to determine whether it's the right option for your goals.
Pros of a Fixer-Upper Home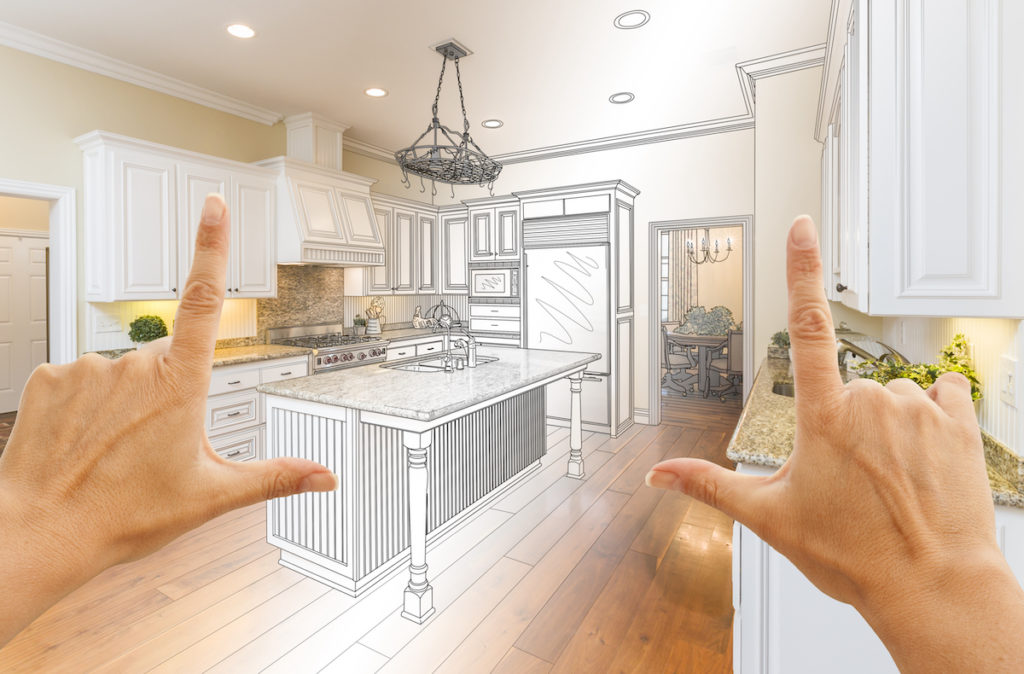 Lower Purchase Price
The biggest advantage of buying a fixer-upper is that the listing price and size of your down payment will be significantly lower than average, making it a great way to gain access to neighborhoods that might typically be out of your budget. For instance, if you buy a fixer-upper that needs $120,000 worth of repairs in an area where the median home value is $400,000, then $280,000 or lower would be a good price to pay for the property.
There are also some great financing options for homes in need of rehabilitation. With the Federal Housing Administration (FHA) 203(k) or Fannie Mae HomeStyle loans, buyers can borrow funds to finance their purchase and renovation costs for very little down at rates around 3%.
Fixer-Upper is Customizable
Buying a home in need of repairs means that you can create a truly personalized space that meets your wants and needs. From landscaping to kitchen countertops to bathroom tiles, you will probably be heavily involved in the process of changing and updating a large portion of the home.
Although fixer-uppers require a lot of work, once it's complete, you will truly feel like you had a part in bringing the property to life.
Less competition
Generally speaking, there is less competition when it comes to purchasing a property in need of rehabilitation. Many people do not have the time, energy or resources to spend on a fixer-upper house and are looking for something that's more move-in ready. Because these homes are not as popular, buyers could have the upper hand in negotiations. If the property has been sitting on the market for a while, the seller may even be open to providing some concessions such as credits toward repairs or a home warranty policy.
However, in the current seller's market, there may be more competition than usual, given that buyer demand is high and home inventory is low. If you find yourself in a bidding war, you might offer to cover some of the seller's closing costs or loosen your demands in order to secure the deal.
Significant ROI
If done correctly, you can ultimately flip your fixer-upper and make a great profit. However, you cannot be careless about the level of rehabilitation the house truly needs when estimating your potential return on investment. For instance, if you will be purchasing a home with a roof that is already leaking, then you can expect additional damage that neither you nor your inspector can see. There are many "invisible repairs" like this in old properties, and you should understand that before going in.
To determine your ROI as accurately as possible, lay out all of your anticipated costs, including renovation costs, loan interest, and closing costs, and then buffer in an extra 10-25% for unplanned fees. There are also a myriad of resources and books about house-flipping that you can use to learn how to turn a profit on your purchase.
Cons of a Fixer-Upper Home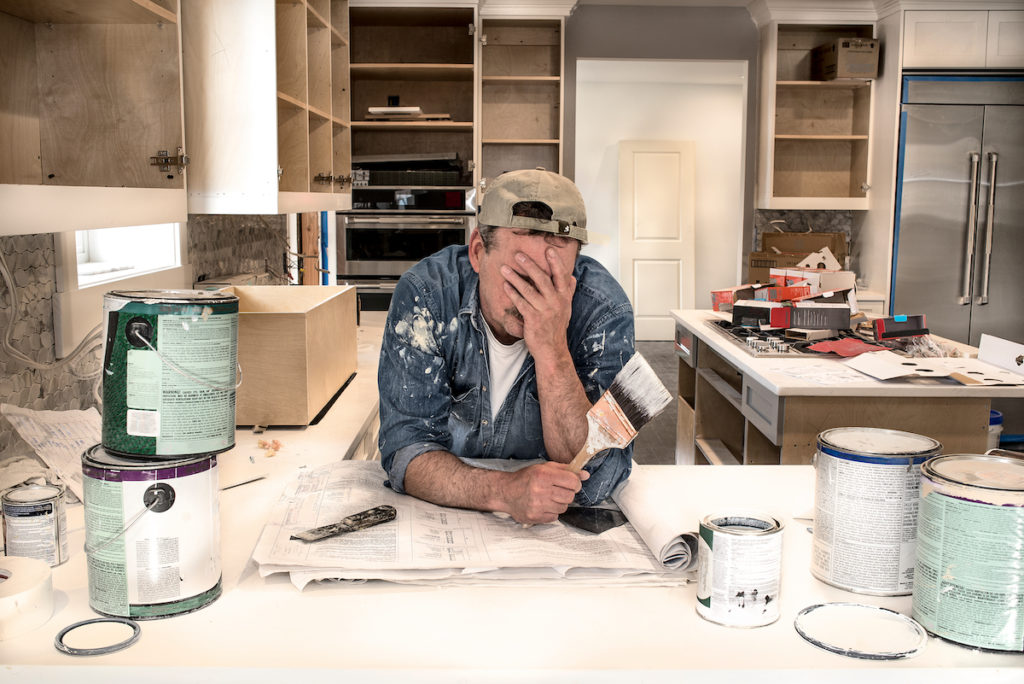 Time-Consuming
One of the biggest reasons people decide not to live in a fixer-upper is that it's a huge time suck. A home in disrepair is an enormous responsibility and will require more than just a little TLC. However, there are certain ways that buyers can estimate how long renovations will potentially take, such as hiring a home inspector.
It is highly advisable you get a home inspection before moving forward with any purchase. Although a qualified inspection will run you a few hundred dollars, it will also save you from a world of unpleasant surprises. Home inspectors create a report that outlines all the repairs needed on the property, which will help you determine which projects to prioritize and create a realistic timeline.
Uncertain Budget
In addition to how long it will take, one of the hardest things to determine about a fixer-upper house is how much it will truly cost once all is said and done. After you start renovating, you may find that a property has more damage than initially expected, and you could end up spending more than you would have in a move-in ready home.
That's why it's important to know your rights as a home buyer. Just because the owner is selling their house as-is does not mean they do not need to tell you what is in disrepair on the property. Sellers still need to obey state disclosure laws and can be subject to penalties if they are found to misrepresent the house to the buyer.
Living in a Construction Zone
Before purchasing a fixer-upper to live in, you may want to consider whether you're comfortable living in an active construction zone for several weeks, months or — if things get really delayed — years.
Fixer-upper homes inherently come with needed renovations and repairs because they're purchased as-is. Depending on how extensive these updates are could mean you'll be living among rubble and jackhammers for a significant amount of time before the dust finally settles.
Excess Stress
Living in an active construction zone is no cake walk, and neither is redesigning a house. Between the risk of bad contractors and the endless arguments over whether accent walls should be salmon or peach, the project will become stressful at some point.
Just remember to keep your priorities aligned and be vigilant when it comes to all aspects of the home. Ask your contractor, lender and realtor as many questions as you need to in order to make sure you understand all the fees involved and ensure repairs are being done properly. If a fee doesn't make sense or a project isn't completed to your satisfaction, you have a right to dispute it. Also, save yourself some added stress and find out ahead of time which renovations will require permits to make sure your contractors are up to code.
Is a Fixer-Upper House Right for You?
While the professionals on HGTV might make it look easy, house-flipping is much more intensive than a passive hobby. Before deciding whether purchasing a fixer-upper is truly the right path for you, it is essential that you do your research, set a plan and create a budget with lots of room for error.
If you're alright with the amount of time, energy and funding it will take for your home project to be successful, then it a fixer upper home may be a worthwhile investment.