The months ahead bring colder temperatures and other weather extremes, including hurricanes and severe storms that can do major damage to your home. Protect your property and maintain your peace of mind by preparing well before winter storms arrive. Kohler Home Generators recommends the following safeguards for storm-related emergencies.
Assemble a dedicated storm box or bucket. If you're told by officials to evacuate because of a hurricane or other threat, you should always leave well in advance and follow a safe and pre-planned route. But if you're advised to shelter in place instead, you'll need several key items to stay comfortable if your area loses power. Equip a dedicated storm box or bucket with batteries, candles, matches, flashlights, water, an AM radio, and extra cash.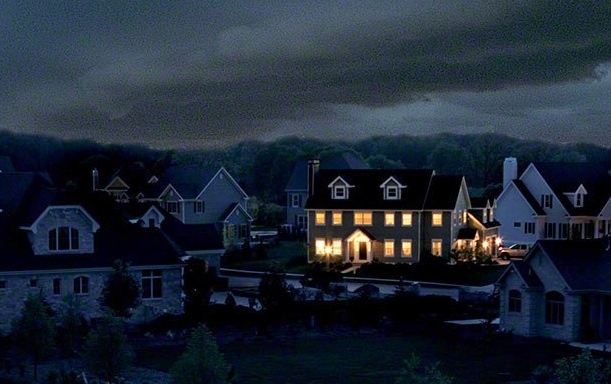 Create a storm to-do list. Make a rundown of everything you'll need to handle before a storm hits, like picking up prescription drugs, filling propane tanks, going to the bank, and gassing up your car. Safe storage for outdoor furniture should also be on the list; instead of tying these items down outside, bring them indoors for protection and backup seating.
Gather important phone numbers. Make a list including the police department, utility companies, local radio stations, and your insurance company. Also ensure that you have a direct-wired, land-line phone in the house for use during outages.
Look into a standby generator system. Standby generators run on natural or propane gas and are directly connected to your home's electrical system. If you lose power, this kind of generator will automatically start up and restore power to your home, keeping systems, appliances and electronics up and running.
Protect your cold and frozen food supply. Before a storm hits, pack commonly consumed items like milk, cold cuts and leftovers in a cooler with ice. Meanwhile, turn your refrigerator-freezer settings to the highest levels to chill remaining food as much as possible, and keep refrigerator doors taped closed to prevent unnecessary opening. If there's a power failure, use up all the cooler-stored food first. Frozen items stored in the sealed refrigerator should still be usable for some time, but remember that without a standby generator, frozen foods will eventually thaw.
If you're on a well system, store water. Store plenty of drinking water in clean containers, and keep water in your bathtub to use by the bucketful for flushing the toilet. In a power outage pinch, you can also get toilet-flushing water from your well pump pressure tank valve, located at the bottom of the tank. Just make sure to shut off the well electrical breakers first, and then have a plumber refill and start the well system once power is restored. If your home has a standby generator, water storage is unnecessary.
Before a storm, inspect your basement sump pump. During a major storm, heavy rains can flood your basement, so make sure your sump pump is plugged in and in proper working order. Check pump switch float balls to make sure they are operating smoothly and not broken. The sump pump drain line should be free of blockages and extend at least four feet away from your home's foundation. During a power outage, a sump pump battery will be helpful for a time, but in a long-term outage situation, a backup generator system keeps the sump pump operating.
All of these preparations can make a difference if you and your home are faced with a weather emergency, and the addition of a standby generator removes several worries in one step. Kohler offers a range of generator options with commercial-grade engines, non-corrosive enclosures and remote monitoring via laptop. Learn more about the differences a standby generator can make for safety and storm preparation at www.kohlergenerators.com.