There's nothing nicer than kicking back on your front porch with a fresh breeze and cool drink to help you watch the world go by. And today, the front porch is back in vogue as families look to reconnect with each other and their neighbors. But maintaining a porch is anything but relaxing, with the constant painting and porch repairs required to keep them looking good.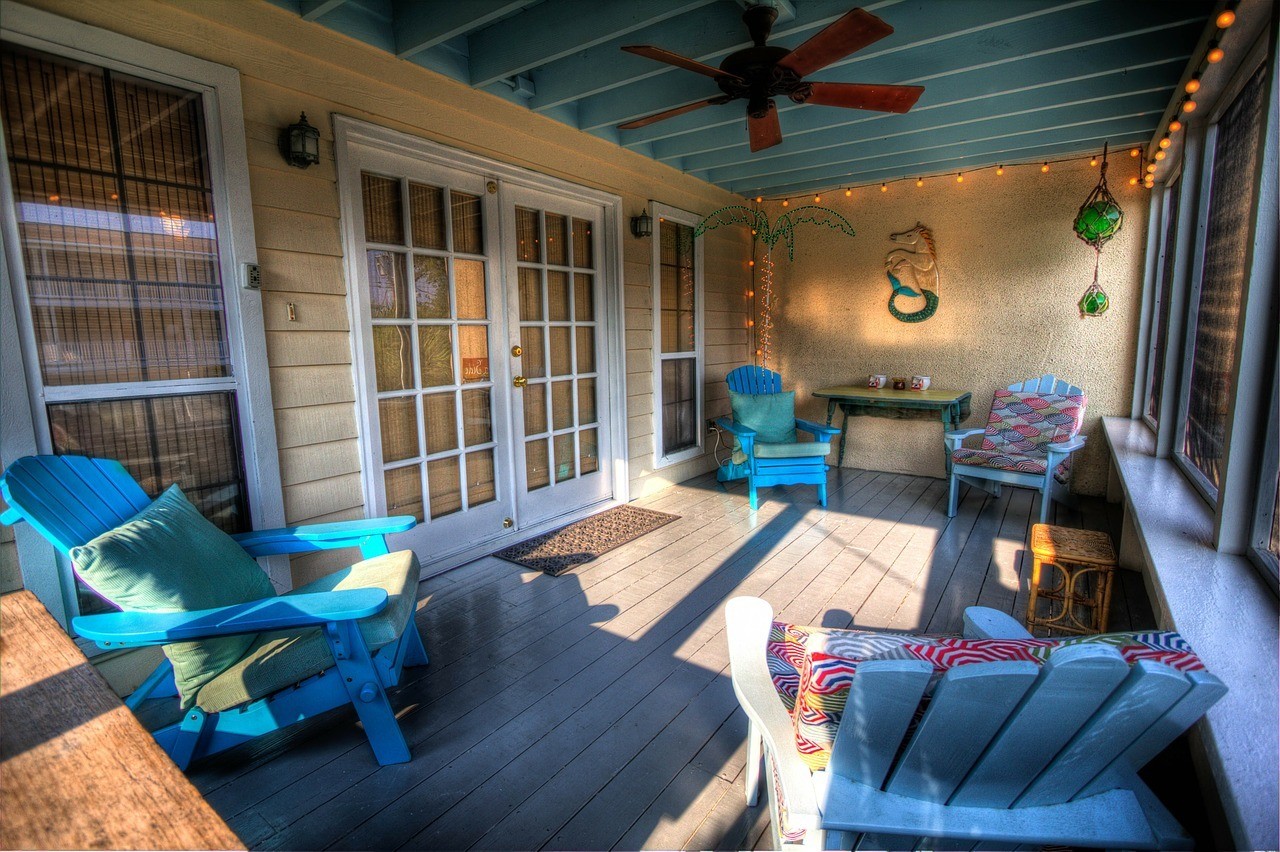 By their very design, porches peek out from the main house, exposing themselves to the elements. Be it sun, rain, snow or ice; there's no doubt that porches are one part of the house that takes Mother Nature's biggest beating.
Besides the weather, poor porch construction practices invite problems of their own. Old porches are usually supported by brick or block piers and are not connected to the main house foundation.
As a result, porches settle more quickly over the years, causing everything from loose and warped floorboards to shingles pulling away from the house. That could potentially lead to a porch collapse. Built close to the ground, porches are also targets for wood munching bugs like termites and carpenter ants.
Truth is, porches can be so much work to take care of, you'll need that lounge chair just to recover!
Fortunately, building material manufacturers now offer a treasure trove of durable, high-tech and affordable materials that can turn your porch from pitfall to paradise.
Whether you're building a new porch or fixing up an old one, here are a few of the most troubling porch parts, and some high-tech solutions that will have you spending your porch time on relaxation.
Porch Framing
The wood beams, which hold up a porch, are usually the first to go when age, moisture, and insects attack. Typically, beams rot out where they rest on brick piers. To check yours, slip on some old clothes, grab a flashlight and a screwdriver, and crawl under your porch. Probe the framing with the screwdriver to check for rot or insect damage, and use the flashlight to check over each beam for cracks.
If you find damage, repair or replace the wood porch beam with new pressure-treated lumber called Natural Select. Made by Wolmanized, Natural Select uses a recently developed, copper-based active ingredient to repel termites and decay. Porch framing repaired or replaced with pressure treated lumber will be good for decades.
If termite damage is spotted, BASF's Termidor offers an impressive solution. Termidor is a leader in a new class of termite insecticides known as "undetectable". Where old-technology treatment products repelled termites, forcing them to keep trying to find new ways to eventually get into your home, this new insecticide cannot be sensed by these wood destroyers.
As a result, termites plow right through the treated soil, making a fatal mistake. Because of their social nature, termites who come in contact with Termidor take it back to their nest where it is spread to the entire colony. And, where treatment with termite baits can take years to work, Termidor can wipe out an entire colony in three months or less.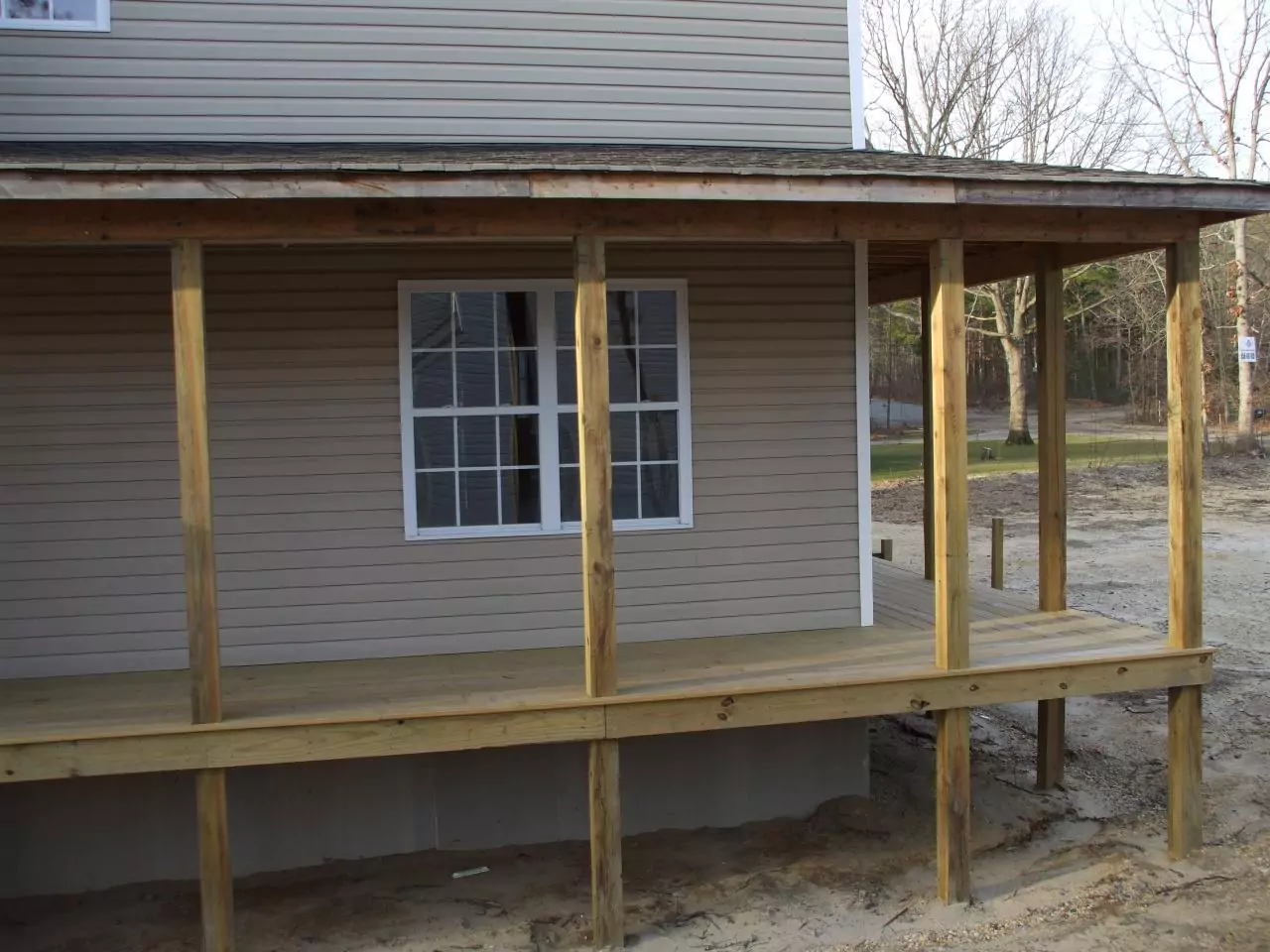 Porch Floors
In the cooler months, wood boards stay damp for long periods of time, allowing decay organisms to attack, leaving you with a spongy mess. In the summer, the sun's ultraviolet radiation causes wood porch boards to crack.
The solution for cracked porch boards is composite decking. This highly durable material won't crack or rot and needs virtually no maintenance, eliminating the need for regular porch repair work to fix cracked or rotted porch floorboards. Composite decking also comes in a variety of colors and is even available with a matching railing system.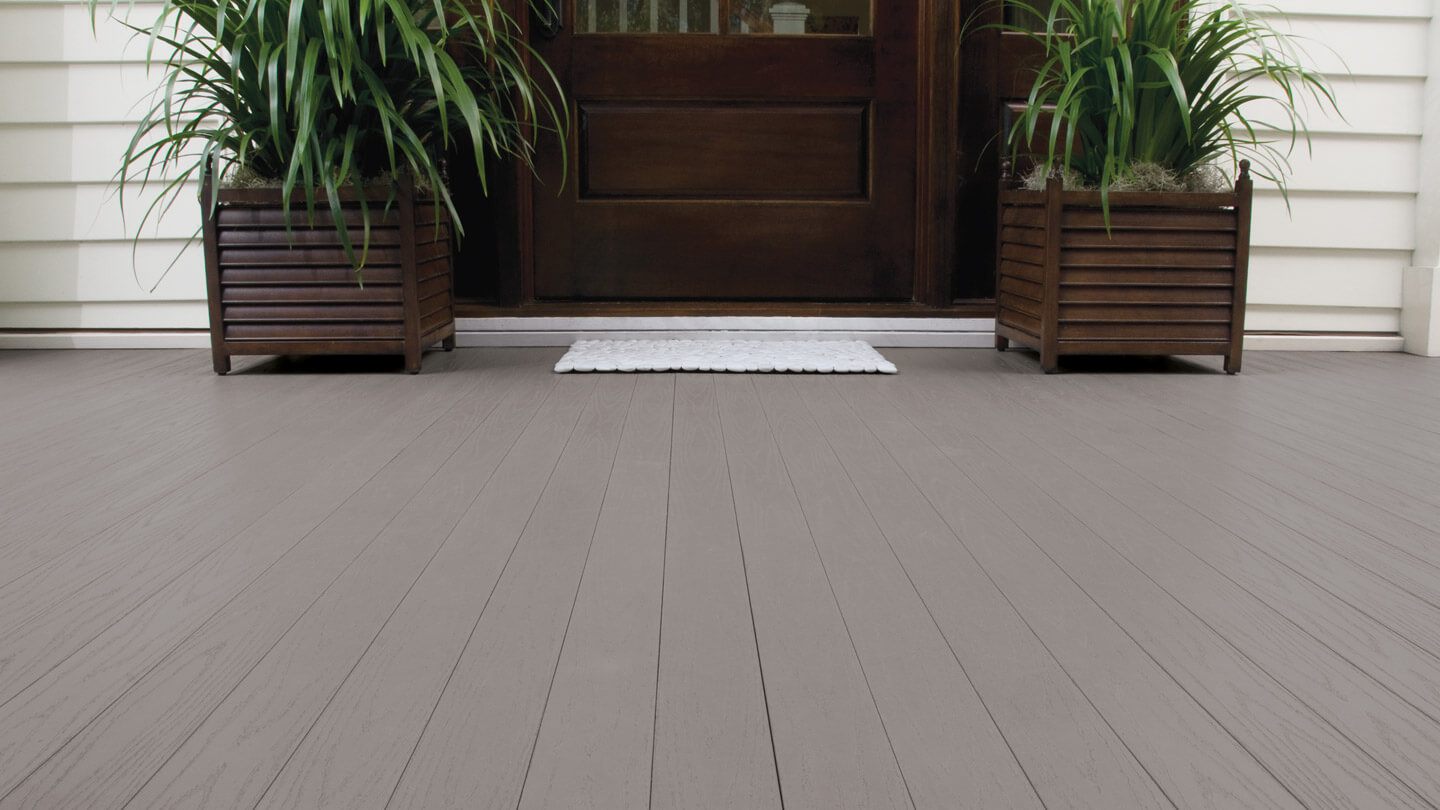 Porch Columns, Posts, and Railings
Wooden columns and railing systems provide an ornate and stately entrance to your home. But since most are wood, maintenance is a constant chore. The next time you're tempted to pick up a paintbrush, think about doing a makeover with a reinforced urethane system.
Manufacturers like Style Solutions make urethane systems that provide dozens of style options for wooden columns and railing systems. Components like posts, columns, railings, and balusters are all available. These components are steel-reinforced for strength and are even capable of supporting a load like a porch roof. Best of all, once assembled, you'll never ever need to touch columns, railing, and balusters with a paintbrush.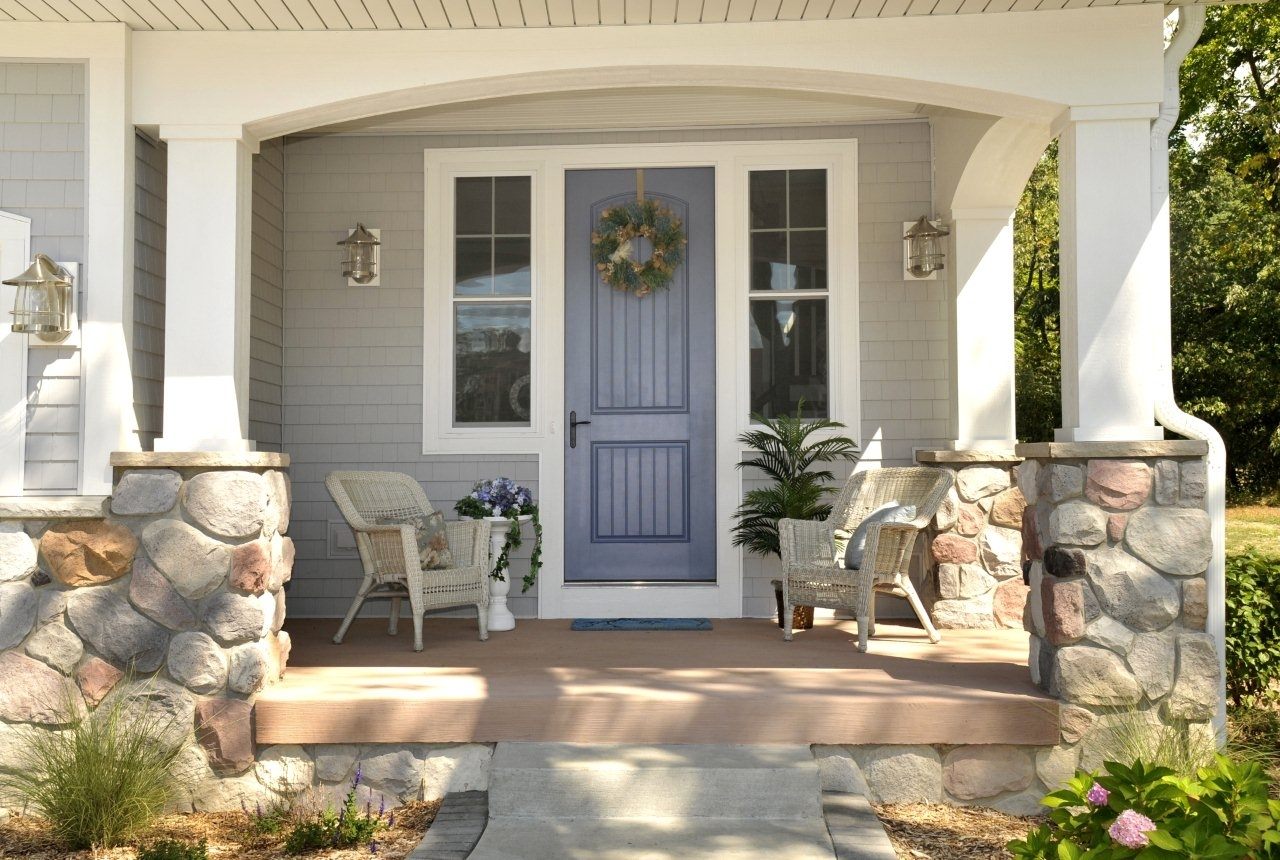 Porch Doors
Fiberglass doors are so popular, so versatile, and so competitively priced, they're turning wood and steel doors into dinosaurs. Therma-Tru Doors offers four million design options for your entryway, with one that is sure to provide the perfect accent for your porch.
Whether you prefer the deep, rich grain of the Mahogany Collection, the country charm of the Rustic Collection or the sleek, smooth look of Smooth-Star, you can have it with fiberglass. A fiberglass door won't crack, dent, warp, swell and splinter like wood, or dent, ding, scratch, rust or corrode like steel.
With handcrafted glass doorlites, sidelights and transoms and a variety of grains and styles, a new fiberglass entryway can add style while reducing your maintenance. Once they are stained or painted, they're virtually maintenance-free for years. Just as important, fiberglass doors provide five times the insulation value of wood.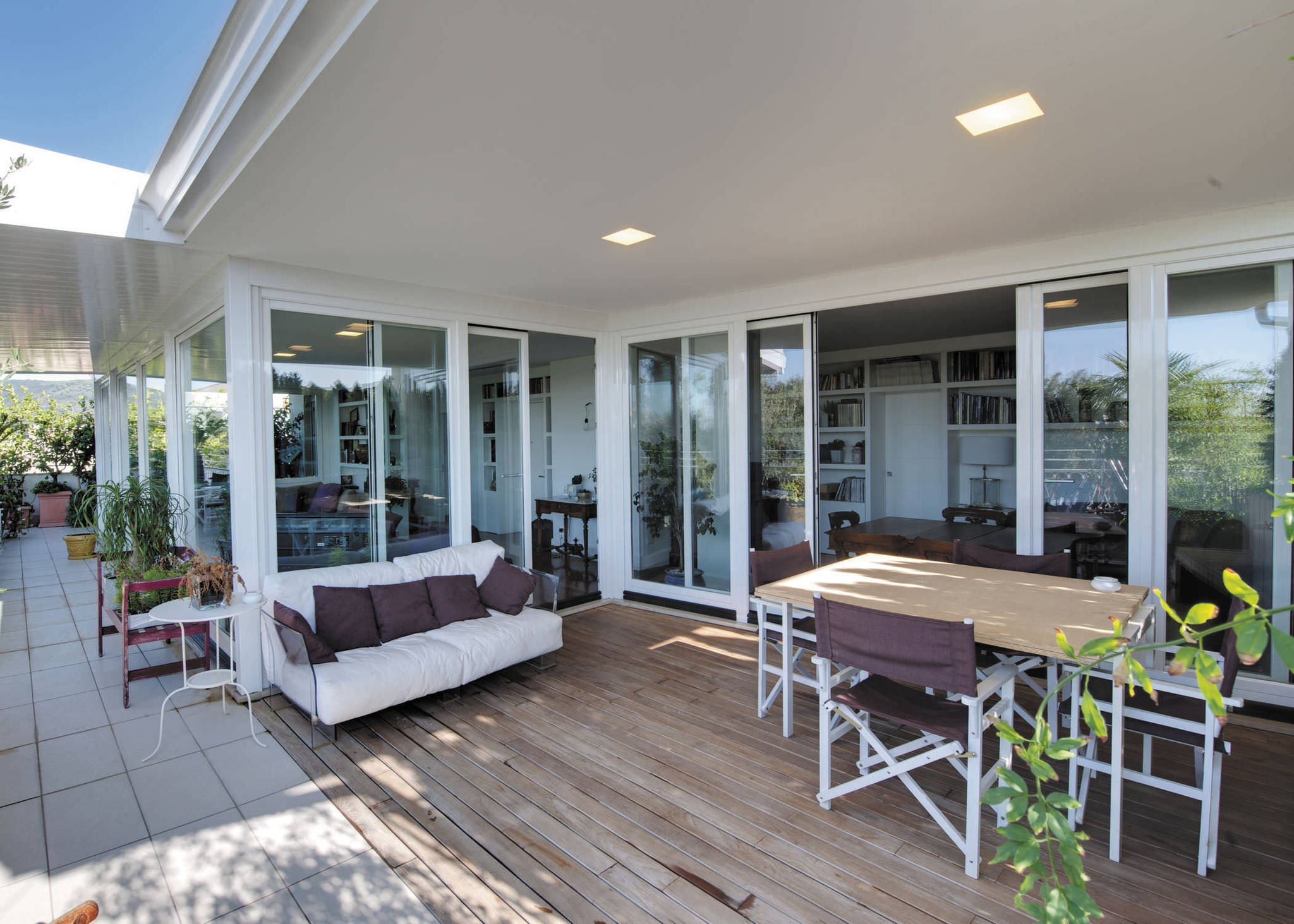 Porch Siding
From our view, there seem to be just two types of siding on homes today: wood siding or siding that looks like wood. The problem is that the most of the siding that is supposed to look like wood doesn't. The good news is that advances in technology now let manufacturers make siding products that not only offer durability but actually look pretty darn close to the real thing.
For example, Nichiha, a maker of fiber cement siding, has a product called Sierra Premium Shake. The siding comes in panels that are eight feet long and is assembled using a blind nail technique that leaves no nail heads exposed. The shake is nicely detailed and a full ½ inch thick, mimicking the profile of original wooden shakes. But unlike wood shakes, this product won't burn and can withstand sustained winds up to 110 mph.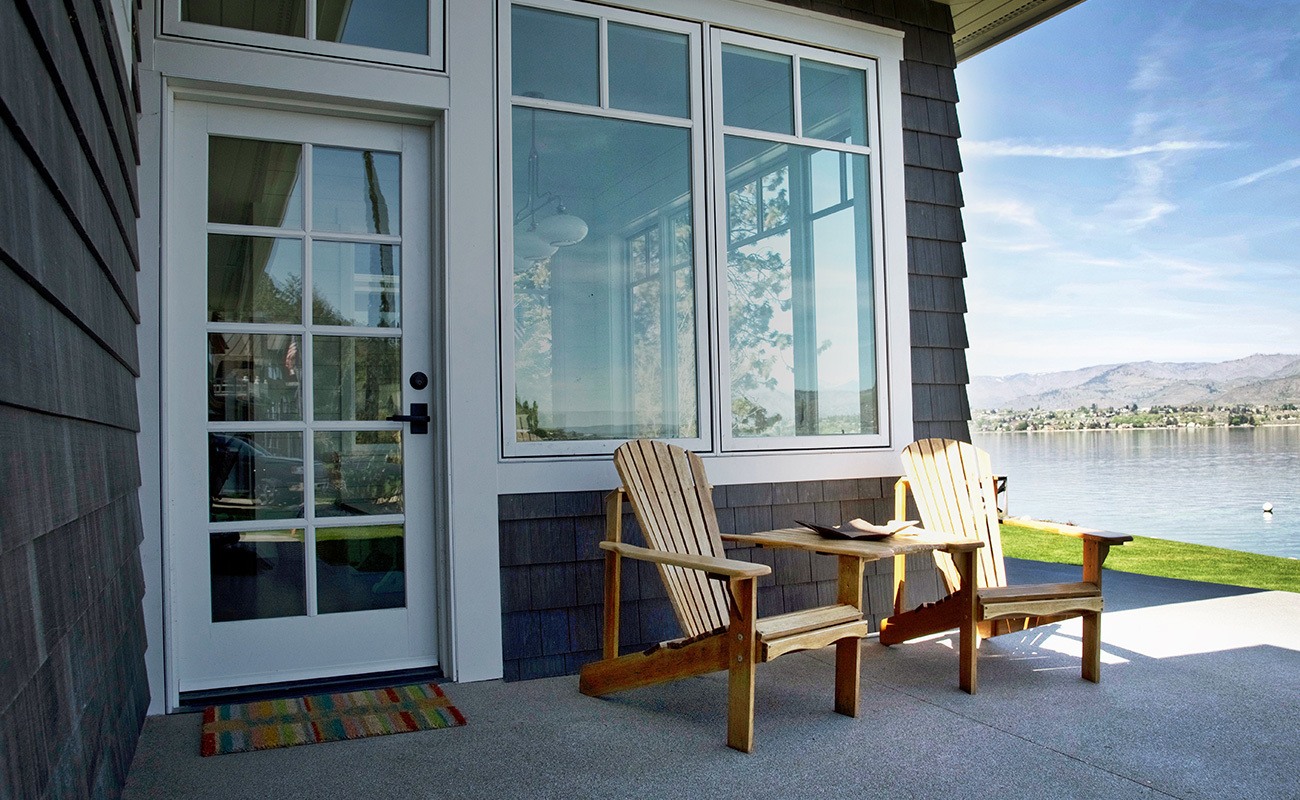 Porch Trim
Few other building components say finishing touch more than the trim. Whether it's the corner boards of siding, the facia, soffits or ceilings, trim is like the frame on a piece of art. The trim, however, can be one of the more difficult areas to maintain. For example, facia boards, the section of trim behind the gutters, can be impossible to properly paint without removing the entire gutter.
A better option is extruded cellular PVC. These products need no paint, can't rot, and is cut or drilled just like real wood. Cellular PVC can be used for all non-stress bearing areas of the home, such as soffits, fascia, porch ceilings and window and door trim. Along with regular lumber profiles, thry're also available in sheets to cover large areas like pop-out bay windows and in beadboard for porch ceilings and trim areas requiring a classic look.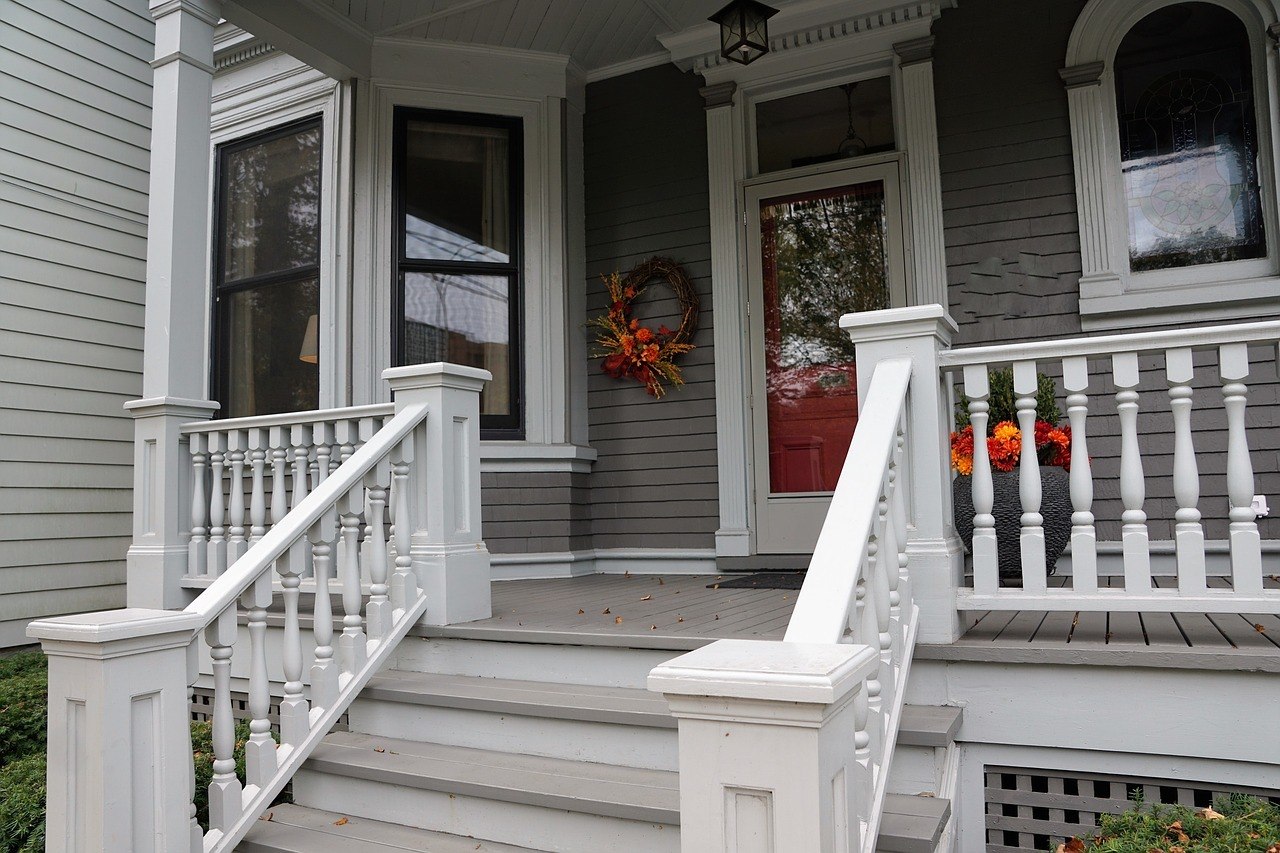 Porch Roofs
Porch roofs often wear out more quickly than a home's main upper roof. The reason is interesting. Porch roofs get double-exposure to the sun's deteriorating ultra-violet radiation. As the sun beats down on your home, roofs get both direct radiation, as well as the indirect radiation that is reflected off the exterior wall above the roof. As a result, porch roofing is exposed to more UV than other areas of the roof, requiring quicker replacement.
If your roof has passed its peak, many new roofing options await you. Owens Corning offers two new super laminate shingles that recreate the look of slate or shake, but with better performance. The Berkshire triple-shadow shingle looks like slate but works on porches because it is lighter weight. The Woodcrest/Woodmore shingle looks like shake but is fire-resistant and pest-proof.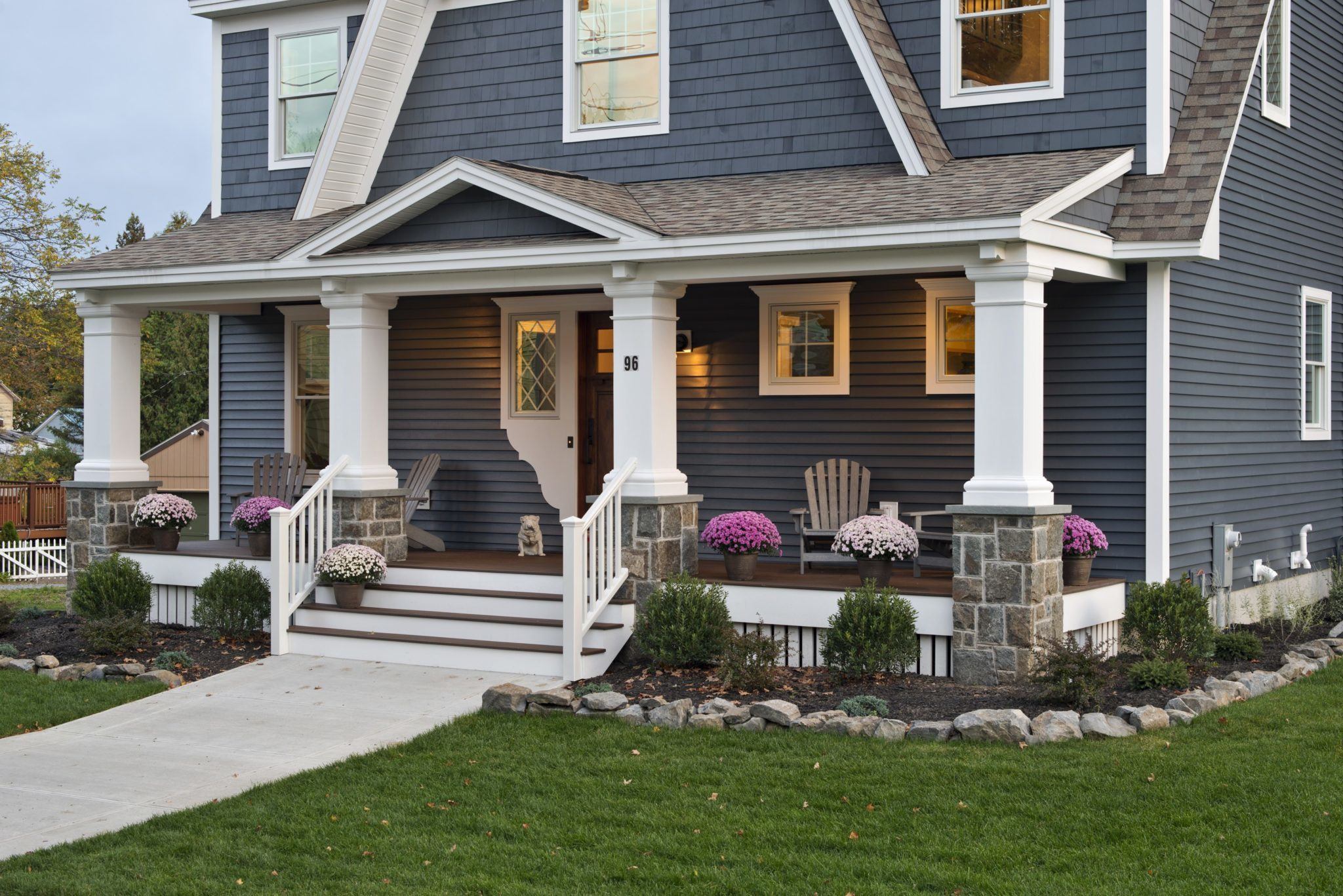 Porch Lights and Wiring
While you are updating the exterior surfaces of your porch, don't forget to look under this outside skin to the lights and wiring. Exterior wiring and light fixtures take a beating from the elements and can wear out much faster than those sections of the electrical system more protected on the inside.
Watch out for cracked wiring and rusted fixtures. Think about replacing exterior light fixtures, and have an electrician add ground fault circuit interrupters or GFCI's to all outside circuits. GFCI protected circuits are designed to detect a short circuit, which is what happens when someone gets shocked and will turn off before harm is done.
For another safety improvement, consider adding a radio controlled light switch that will allow you to turn your lights on from the comfort and security of your car. Lutron, for example, makes a system called RadioRa that allows you to control the lights via a simple remote control that can be easily stored on your car's visor.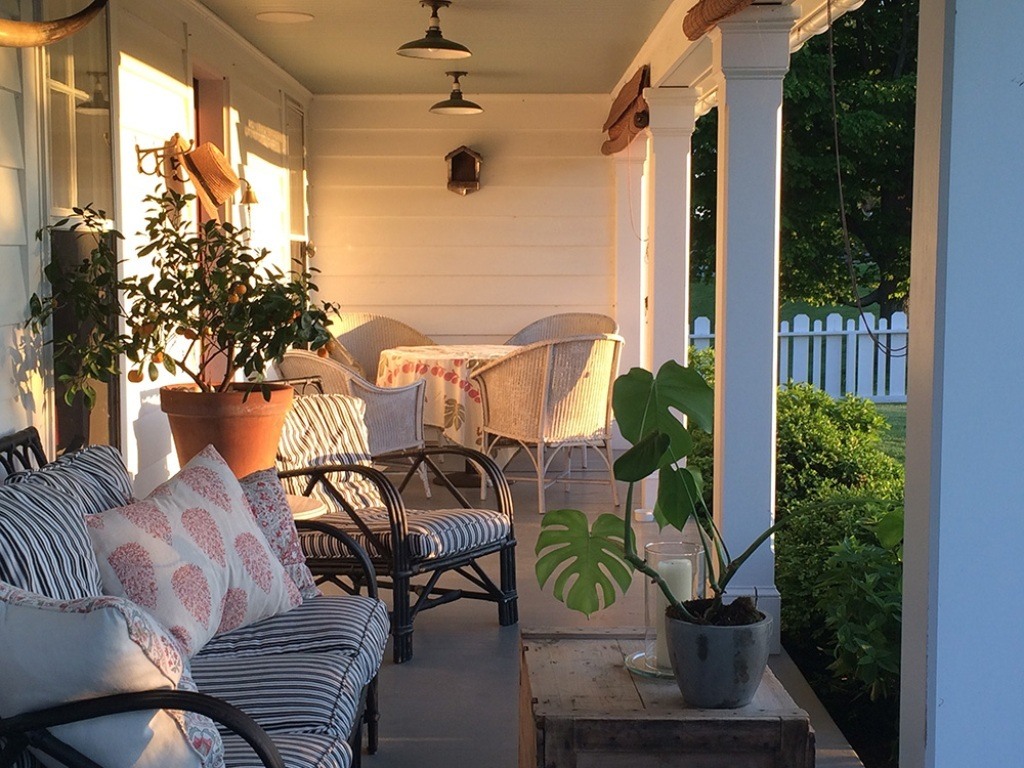 Building a new porch or fixing up an old one with a few porch repairs not only cuts down on your fix-it list, it also can be a great investment. Remodeling Magazine's recent Cost vs. Value Study shows that patios return 104 percent of the initial investment at resale, while the National Home Valuation Study, commissioned by door manufacturer Therma-Tru Doors, found that an enhanced entryway can add as much as $24,000 to a home's perceived value.