Winter storms, ice and extreme temperature fluctuations have taken their toll on the landscape. Many trees have been broken or damaged and need to be removed or replaced. This spring, do something for your family, your home and your community – plant a tree.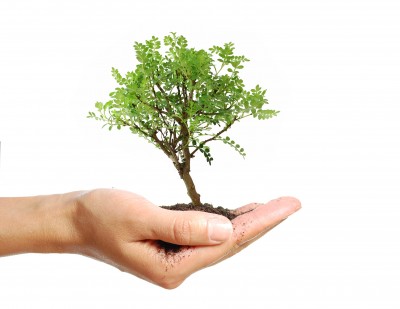 To ensure the success of the tree and shield it from future damage, it's important to identify the right tree for the right location. These tips from The Davey Tree Expert Company will help you choose the right tree for your yard and plant it correctly.
The first step is to select a tree that is well suited to both your needs and the area where you live. What are you looking for in a tree? Do you want shade, quick growth, color, privacy, or fragrance? Next, determine what type of soil you have. Wet or dry areas are better for planting different species of tree. A certified arborist will be able to tell you which species are the best for your area. You'll also want to find out your USDA cold-hardiness zone and make sure the tree is compatible with it.
The second step is to find the right place to plant the tree. Look at how much sunlight different areas of your yard receive. Most trees like full sunlight, but many need shade. Also make sure you choose a site away from aboveground hazards like wires, underground hazards like pipes, and far enough away from your home, garage and other permanent structures. The site also needs to be free of weeds and other plants that may prevent your tree from growing straight and tall. Finally, make sure you've allowed enough space for the tree to grow, a process that could take 10, 20 or 30 years.
The third step is to follow the correct procedure to plant the tree. You only get once chance, so make sure you do it right! The time of year is as important as the method, and spring is the perfect time to plant a tree. The process starts with preparing the hole. It should be four to five times the width of the root ball. The point where the tree comes out of the ground should be half an inch higher than the ground around it. This prevents water from collecting next to the base of the trunk, which causes the tree to rot.
Once you've planted the tree, you have to give it the proper care for it to thrive. That means plenty of water for the first few years as the tree gets established. You'll also need to cover the planting hole with 1-3 inches of shredded hardwood or leaf mulch. But don't use too much – keep the mulch 2-3 inches away from the trunk to prevent rot.
Following these steps for selecting, locating, planting and nurturing your tree will ensure that it will be around for your family and community to enjoy for many years to come.