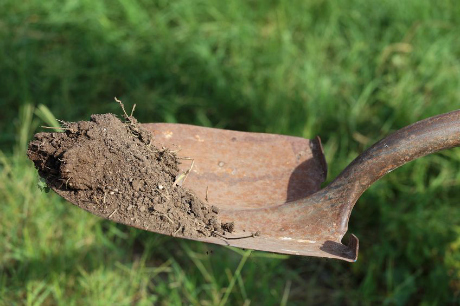 Spring is here, and that means homeowners across the country are going to start picking up their shovels for a variety of outdoor projects: planting trees, installing fences, building decks, and more. However, a majority of Americans – 51 percent – who plan to dig this year will put themselves and their communities at risk by not calling 811 to get their underground utility lines marked, according to a new survey by the Common Ground Alliance.
Damage to gas pipelines can cause devastating explosions, as recent headlines attest. In early March, a gas line blast killed one person, injured seven and destroyed or damaged 55 homes in Ewing, N.J. A little more than a week later, a gas leak in East Harlem, N.Y., set off an explosion that killed eight people, injured 49 and leveled two apartment buildings.
Digging without knowing the rough location of your utility lines is always a gamble. Even if you're lucky enough to avoid serious injury, you could still end up disrupting service to your entire neighborhood and possibly be responsible for fines and repair costs.
Homeowners often make risky assumptions about whether or not they need to get their utility lines marked, but the truth is that every digging job requires a call – even small projects like planting shrubs or hedges. And whether you are planning to do it yourself or hire a professional, the call must be made.
Call 811 from anywhere in the country a few days before digging, and your call will be routed to your local One Call Center. Tell the operator where you're planning to dig and what type of work you will be doing, and your affected utility companies will be notified about your plans. In a few days, they'll send a locator to mark the approximate location of your underground lines, pipes and cables, so you'll know what's below – and be able to dig safely.
"Call Before You Dig" was launched by the Common Ground Alliance to increase awareness about using 811 to have utility lines marked before digging. Formed in 2000, CGA works with all stakeholders to save lives and prevent damage to underground utility infrastructure. For more information, visit call811.com.