Outdoor lighting is an easy, and cost-effective, way to give your home a signature look. No longer just for safety and security, outdoor landscape lighting, when installed properly, is the way to create today's 'lightscaping'. With so much to choose from, it is simple to get designer-quality effects with little effort. Outdoor low-voltage lighting is also easy to install and offers unlimited design possibilities.
While there are practical reasons to light your property like safety, outdoor landscape lighting is rapidly becoming a key visual element for an attractive home. Good, energy-efficient lighting can create lively moods for outdoor parties, while soft and subtle diffused lighting can inspire romance or enhance relaxation.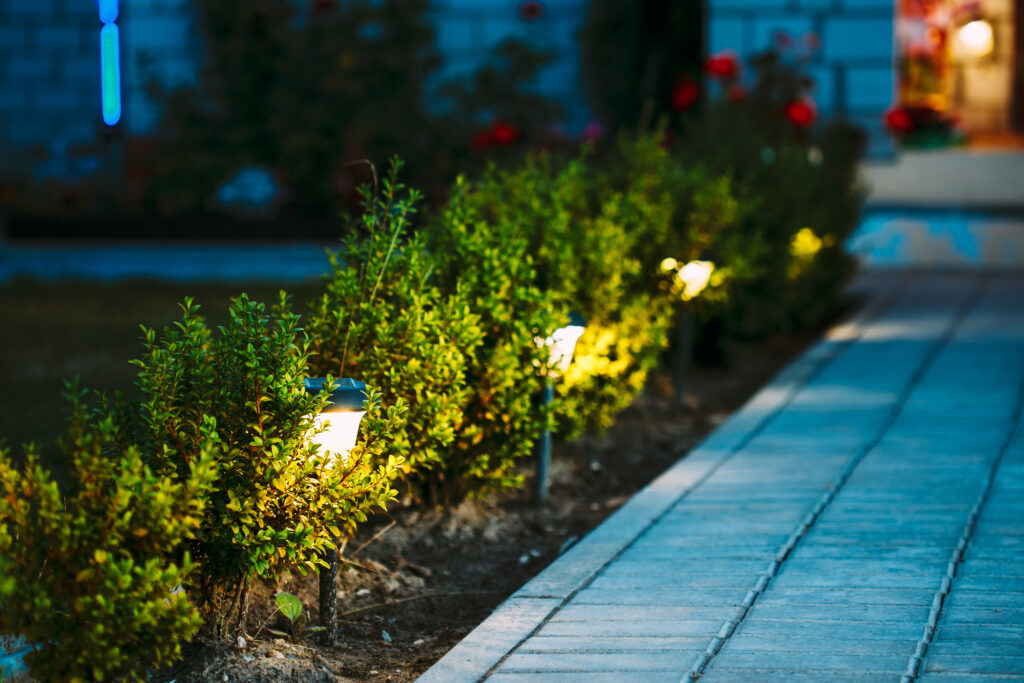 H
Laying Out Lighting: How to Get Started
To make the most of your outdoor lighting design, first, you will need to assess your property. Simply put, walk around your yard and house and decide on focal points that will benefit from outdoor lighting. Doing this at night with a flashlight or two will help you to really visualize lighting solutions.
Then, ask yourself the following questions: what are the property's most attractive features, which areas need to be lit for safety and security, what are some areas that would benefit from an attractive light fixture even during the day, and what areas could benefit from nighttime illumination.
A few easy outdoor landscape lighting techniques can be utilized to achieve special effects at night:
Downlighting: Light that comes from above to imitate natural light created by the sun or moon. It may be used as safety lighting for pathways, driveways, and stairs. Downlighting is also an effective way to light decks and to accent plants and flower beds.
Uplighting: Adds depth to trees, landscapes, and home features by lighting from below, creating dramatic effects. By placing lights at an angle, the textures of fences and walls can be accented. Avoid placing lights where they would cause glare.
Backlighting: Silhouettes an object of interest, such as a tree or shrub, against a lit surface. This indirect lighting effect is achieved by angling the light against a wall or fence behind the object.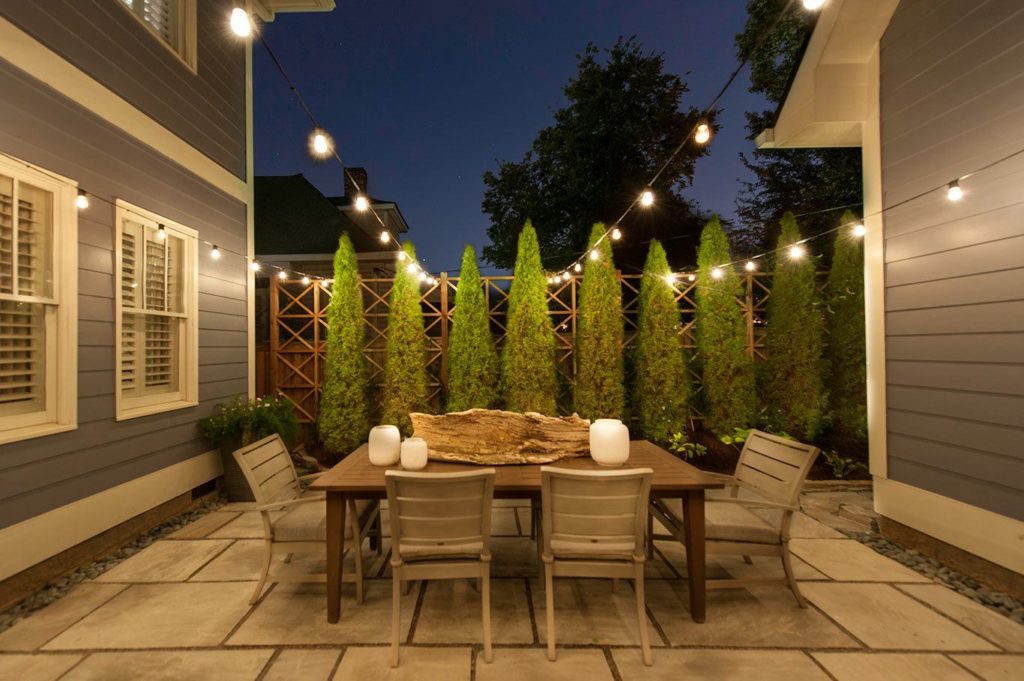 To avoid the look of an airport landing strip, try mixing and matching outdoor lighting fixtures with distinctive designs. Since large trees, front porches, gazebos, and walkways are ideal focal points for outdoor lighting, try mixing low voltage light fixtures with lights that blend into the background and highlight these areas of your property.
Buying outdoor lighting fixtures in a variety of distinctive design finishes that maintain their good looks is a great investment in the value of your home. Outdoor landscape lighting is the key to highlighting and providing visual interest and drama to your yard. Low voltage outdoor landscape lighting is flexible and easy to install.
With low voltage lighting, a transformer is used to convert 120 volts from an outlet to a safe 12 volts. The path lights and spotlights can easily be moved and adjusted as plants grow. This allows the homeowner to experiment and change the outdoor lighting as their needs change.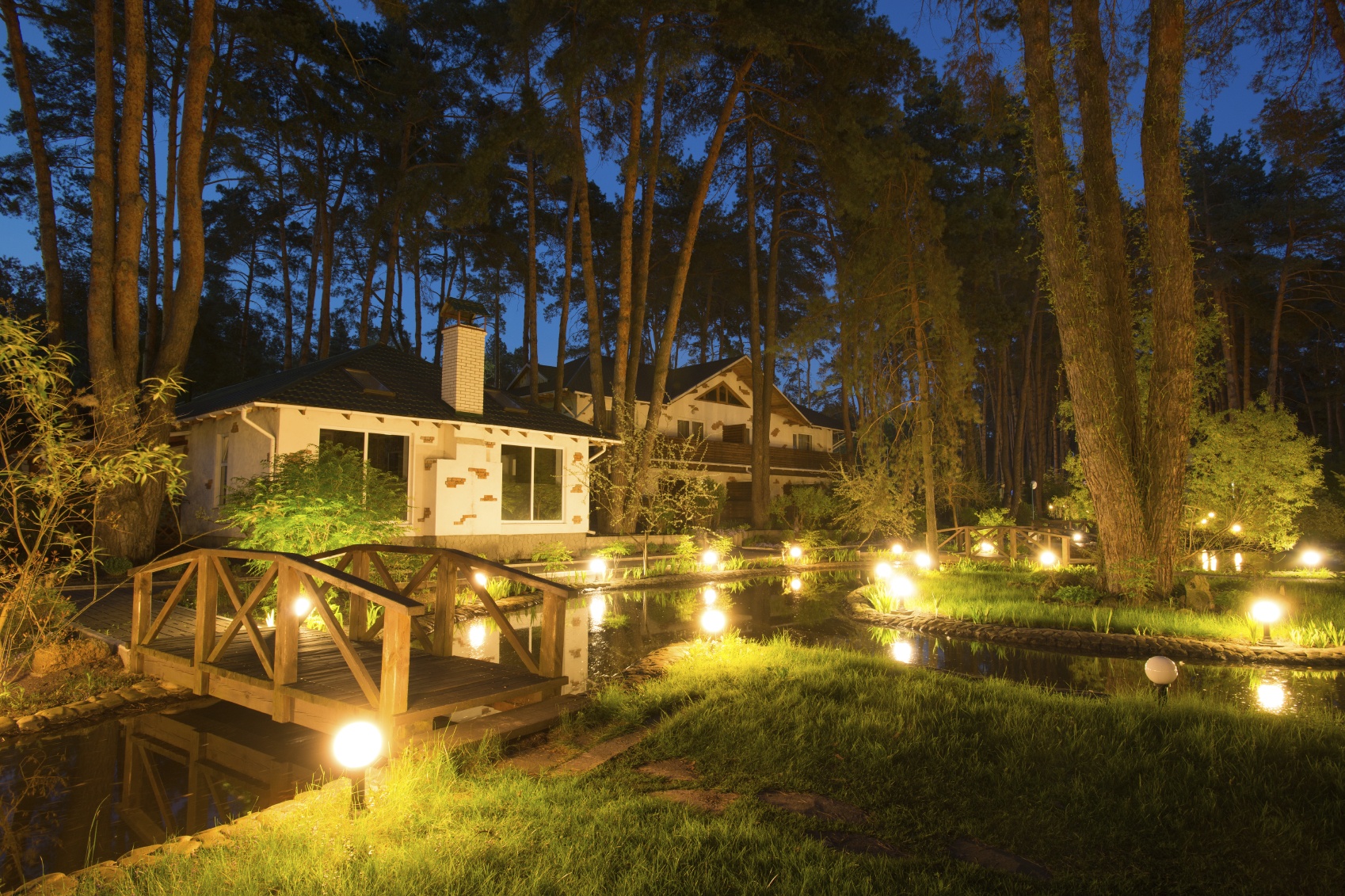 Installation of low voltage lighting systems should not require extensive electrical knowledge, but be sure to follow all installation guidelines. Also, bear in mind: you get what you pay for. Some outdoor landscape lighting sets can run as low as $50, but may not weather well over the winter if you live an extreme climate.
Environmental conditions are the number one consideration in determining how long an outdoor fixture will last. Finishes can fade from ultraviolet light. Water causes corrosion when trapped by debris in a crevice of the fixture. The presence of water also causes incompatible metals to fuse together, preventing access to the outdoor lighting fixtures.
For outdoor wall lanterns, dark finishes in bronze and shades of black are the trend right now since lighting manufacturers have taken the quality details of interior lighting and incorporated those aspects into exterior lighting. Multi-step finishes on outdoor lanterns enhance and add beauty to the fixtures. Interesting glass designs helps diffuse the light and provides decorative interest when the light is off. There are many quality decorative exterior wall lanterns that can enhance the look and design of your home.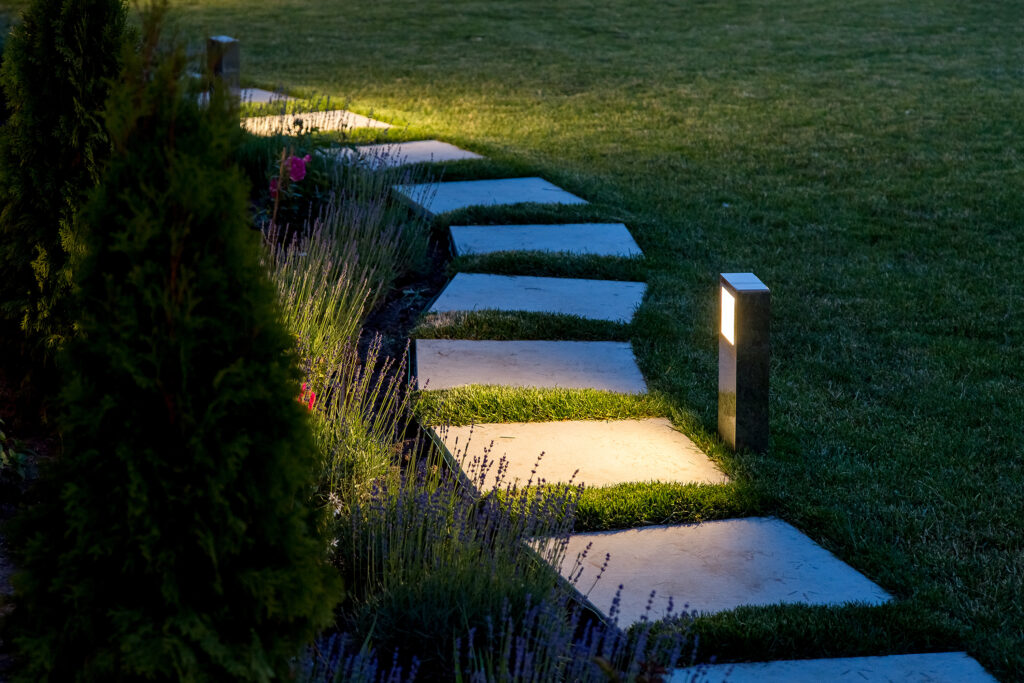 When planning outdoor home lighting, make sure that what you choose does not light up your neighbor's yard as well as your own. Good low-glare options include linear "tube lights" and fiber-optics. These can light the way for pedestrians without illuminating the entire area. Cut-off fixtures and shades are also useful in avoiding light pollution and spillover.
Solar lights are environmentally friendly, but realistically, they need at least six to eight hours of direct sunlight each day to charge.
Still, a pretty option for outdoor lighting and a really cost-effective way of 'lightscaping' is to use strings of Chinese lanterns or 'party lights'. Candles and torches can be used for interesting ambient lighting. However, add up the cost of candles and fuel for your torches over a summer and you might be wiser to invest in outdoor electric lighting.