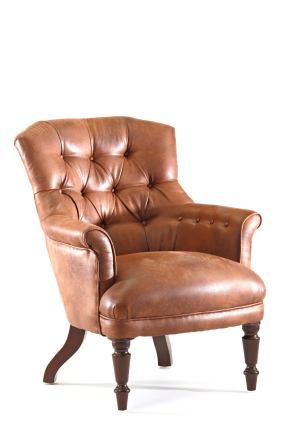 You probably have some well-loved furnishings that still have plenty of wear and could take a starring role in a room if you give them a fresh finish. Furniture refinishing and upholstery are definitely DIY projects, and can create statement pieces out of items that previously blended into the background.
Determine your approach and choice of materials by assessing the furniture piece you'll be updating. Construction will play a role, as will the material. Laminate will require different preparation and treatment than solid wood. "Great bones" mean that reupholstery will be worth the time and trouble, and yield great results. Also take a look at the existing surface. Unless it's chipped or loaded with layers of old finish, there's no need to strip the piece; a good sanding will do.
If the piece does require stripping, that's something you may want outsource. Tom farmed out the stripping of two beautiful old rockers he wanted to update, and then brought them home for repairs and refinishing. In the upholstery zone, there are some larger, more complex projects that a shop should handle, but I have literally written the book on book several fabric fix-ups that are well within your reach: Fear Not, You Can Reupholster Anything.