Are you ready to spruce up your floors for spring? In this video, flooring expert Katie Allen walks us through the newest colors and trends for the Spring season.
Matte finish flooring continues to be in high demand among homeowners looking for simple elegance without tedious maintenance. And greater widths continue to appeal to customers to show off the grain and unique character of their floor.
Wide-plank, matte finish flooring with light wire-brushing is a popular, contemporary look that's trending right now, and products like our Whispering Wheat Oak and Canterbury Hickory engineered hardwood, both by Virginia Mill Works, really capture this look that's in demand with consumers.
Whispering Wheat Oak by Virginia Mill Works is delicately wire-brushed which enhances the pale tones of cream, honey and brown to create this trendsetting look.
Canterbury Hickory is another engineered hardwood that brings together these trends — matte finish with light wire-brushing to give it the distressed look, and wide planks that showcase the character and beauty of the wood.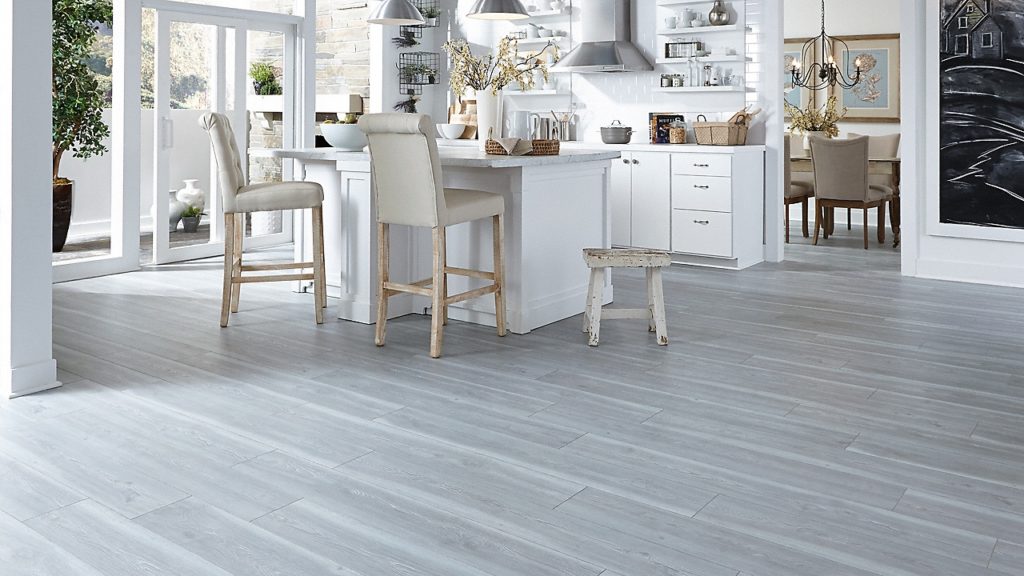 Looking ahead, this summer Lumber Liquidators will launch a new line of water-resistant laminate flooring called AQUASEAL, which offers the authentic hardwood looks, easy installation and durability that laminate is known for, but with extra water protection. The innovative core and locking technology protect floors from everyday spills and accidents for up to 72 hours. AQUASEAL will give customers that designer style without compromising budget.