Held annually in Las Vegas, the National Hardware Show is the event of the year for the home improvement industry. It's the place for manufacturers big and small to unveil their latest innovations in 15 categories, including hardware and tools; paint and accessories; plumbing and electrical; lawn, garden and outdoor living; and more.
More than 2,700 exhibitors from around the world have signed on for NHS 2015 to showcase more than 250,000 cutting-edge products – over 650 of them new. The show is not open to the public, but Money Pit hosts Tom Kraeutler and Leslie Segrete make the trip there to be our fans' eyes and ears. The Top Products Pavilion at the 2015 National Hardware Show presented by The Money Pit is a space where we bring together our favorite picks from the show and demonstrate what makes them so great! The following are our selections for The Money Pit's Top Products Pavilion this year.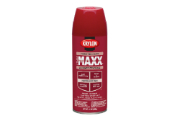 Easy Makeovers with the Right Paint
Spring is the time to give everything a fresh, new look. An easy way to do that is with Krylon COVERMAXX aerosol paint. As the first and only general purpose spray paint that offers a rust inhibitor, it is ideal for indoor and outdoor projects. It offers rust protection, durable adhesion, paint plus primer and the fastest dry time in the general purpose aerosol paint category. It comes in dozens of colors and is available at regional home centers, hardware stores and mass retailers. Visit www.Krylon.com to find everything from step-by-step project instructions to color trends.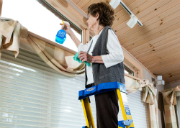 Podium Ladders Show You What Safety Feels Like
Feeling shaky up on that ladder? With Werner Ladder Co. podium ladders, you'll know what safety feels like – in fact, the extra-large platform makes you feel like you're standing on the ground! These ladders also provide four times more work space than a typical stepladder, allowing you to face any direction so you can accomplish more without having to reposition your ladder. The HolsterTop PRO extended guardrail gives you an extra point of contact while conveniently organizing your tools and accessories. Visit www.wernerpodium.com to learn more.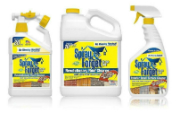 An Exterior Cleaner You Can Spray On and Forget
If your home's exterior could use some serious de-griming, turn to Spray & Forget. It removes stains caused by mold, mildew, algae and moss with a simple, no-rinse spray. Just spray…and forget. This exterior cleaner works on roofs, decks, siding, fencing and more. Since Spray & Forget is 3X more concentrated than any other product, it lasts longer, saving you time and money. Spray & Forget is available at participating Ace, True Value, Lowes, Sam's Club, Do It Best, and Home Depot stores. Or visit www.sprayandforget.com.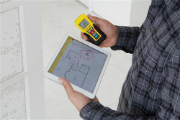 Laser Distance Measurer Connects With Floor Plan App
STANLEY has introduced the new lightweight and compact TLM99s Laser Distance Measurer (model STHT77343) with Bluetooth connectivity. With its automatic calculations, the Laser Distance Measurer makes job estimates quick and easy, instantly calculating square footage, volume, and distance. The TLM99s can be used alone or with the new STANLEY Floor Plan App. Available for iOS and Android devices, STANLEY Floor Plan allows users to quickly and accurately create floor plans. For more information, visit www.STANLEYtools.com.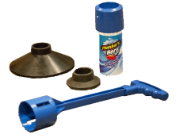 Save Money and Time Unclogging Drains
You can spend hundreds of dollars a year on plumbers. Instead, Plumber's Hero is like having your own plumber in a can: Just press and unclog the mess. Plumber's Hero uses a unique formula that, when combined with water, uses that water as force to jet-propel it through virtually any clog. No more waiting on those chemicals that can take up to 8 hours – Plumber's Hero instantly eliminates clogs and slow moving drains, and even works through garbage disposals. It's safe for septic systems and pipes and leaves a fresh orange scent. The Plumber's Hero Kit includes custom attachments for showers, toilets, tubs and sinks.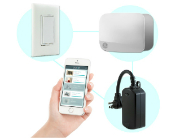 World's First Bluetooth Smart Lighting Control Platform
Jasco has developed a complete ecosystem of Bluetooth Smart lighting controls powered by Avi-on and CSRmesh, the only one of its kind on the market. The GE branded Bluetooth Lighting Controls are a game-changing wireless solution that do not require a hub or even a wireless route. Utilizing CSR's Bluetooth mesh technology, you can now control and schedule an almost unlimited number of devices from your smartphone or tablet. Jasco's full line of GE branded products will ship this summer and will include "smart" switches, dimmers, an outdoor timer and a smart plug which will give consumers complete control of virtually any standard home lighting device or appliance. Learn more at byjasco.com.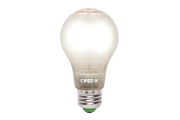 Control Your Lighting from Anywhere
The new Connected Cree LED bulb combines the features of the Cree LED bulb with easy-to-use technology that allows you to control your lighting from anywhere. Enabled by the Wink, SmartThings or ZigBee Light Link certified hub, simply install your bulbs and compatible hub, sync with the applicable app, and customize your light settings using your iOS or Android device. The Cree LED bulb's next-generation 4Flow™ Filament Design uses cross-flow ventilation to cool the LEDs, creating a compact, ventilated, all-around light source, which looks and lights just like an incandescent bulb but consumes 81% less energy and lasts 25 times longer. Available at The Home Depot.
Want to follow along on Twitter as The Money Pit shares its favorite picks live from The Top Products Pavilion on the floor of the National Hardware Show? Just head to Twitter.com, where you can search #TopProductsNHS to see photos and more.