Put superior performance and water efficiency in the palm of your hand with the Little Big Shot Super Nozzle by K-CO Innovations. Precision-crafted in the USA from solid brass and assembled by disabled US veterans, its compact design delivers more force with less water, and won't leak.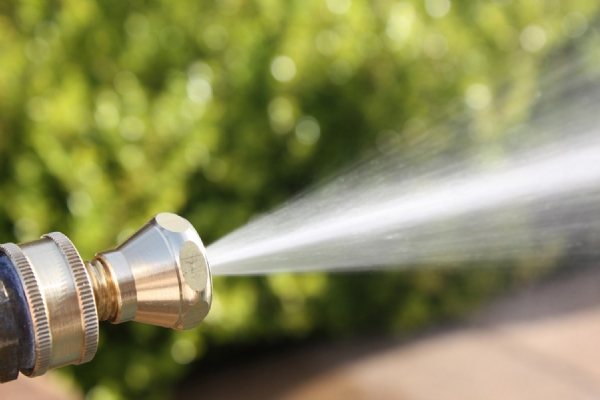 The Little Big Shot Super Nozzle features continuous adjustability, with water output ranging from a powerful sweep at the full/open position to a gentle, ultra-fine stream for watering delicate seedlings. It uses 40 percent less water than a classic hose nozzle and delivers 40 percent more force. The compact Little Big Shot also uses far less material than standard nozzles, for a sustainable, powerful solution to outdoor chore challenges.
The Little Big Shot Super Nozzle is available at The Home Depot, Bed Bath and Beyond, Target, Do-It-Best Hardware and other independent hardware dealers. Learn more and see the Little Big Shot in action at www.kco-innovations.com.