Buying a foreclosed home is not as easy as it sounds. It would seem like bargain hunting on a grand scale and when gazing up a tree-lined street featuring foreclosed homes, you may think there's homeowner's gold in them there hills. But beware before buying a foreclosed home. Foreclosed homes often come with a variety of home repair and financial issues that can mean more expense and trouble than you've originally budgeted for.
When buying a foreclosed home, first you need to take the common-sense steps of knowing exactly what you can afford and determining your financial tolerance for the seasonal surprises of homeownership. Next you have to understand the primary pitfalls that foreclosed homes involve. According to pros in the field, here are the top five flaws of buying a foreclosed home.
An inheritance of hidden debt: When buying a foreclosed home, there can often be expensive surprises lurking behind the posted sale price. All a foreclosure does is wipe out prior private debt, says New Jersey-based land use attorney Gordon Gemma. So the first thing you have to do is determine whether there's any type of public debt against the property, like real estate tax or income tax. That means conducting a thorough title search, which will uncover past problems that could become future obstacles to a pleasant homeownership experience.
A price that's no bargain: Also take care to keep from getting caught up in the excitement of a hot opportunity and paying more than a property is actually worth. Though most foreclosure sales do indeed have advantageous price points, the financial institution behind the sale is ultimately looking to recoup the value of the defaulted mortgage. If that mortgage value doesn't match up with the present value of the property, pass up the so-called deal and shop elsewhere.
Alt=Foreclosed Home Buying Tips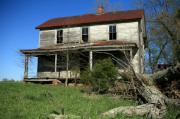 Deferred maintenance that leads to damage, danger and debt:
The road to foreclosure usually includes a steep financial decline with dangerously deferred property maintenance along the way. It all leads to what
home inspector
and building failures researcher Daniel Friedman calls the Three D's of building defects: Dangerous, Doesn't work and rapid Damage. Very often, when people have the bad luck to have a home foreclosed, they're in financial trouble. And when people are in financial trouble, they stop spending money on the house well before it's taken away from them, says Friedman. So one of the questions you would certainly ask before buying, in addition to how long the house has been empty, is how long hasn't it been getting repair and maintenance?'
The answer to this key question can mean the difference between a recent roof leak that's easily fixed, and a longtime leak that has fostered such structural threats as excessive moisture, rot, and an invitation for insect infestations. You'll need to get a very clear picture of exactly what cosmetic and structural issues you'll be buying into with a foreclosed home; determine the costs involved. If you go through with the purchase, perform triage to sort immediate needs from would-like-to-haves.
Elusive environmental issues: Sometimes foreclosed homes involve deeper, broader dangers that add a tidy sum to the reduced-price purchase. Such environmental threats as a leaky underground tank that impacts you as well as your neighbor can saddle you with very expensive responsibility once you step into the chain of title. Abandoned homes, especially those that have had heat cut off, may also develop toxic mold problems. Minor mold is easily fixed but a major outbreak can render the home uninhabitable and scuttle your home buying plans.
Sub-prime inspection: A thorough professional inspection is key to any home purchase process, particularly one involving a foreclosed home. Assuming you can spot trouble on your own or otherwise forgo an unbiased evaluation leads to sub-prime information for your decision. Buyers have to take a very realistic approach not only with the cost of the building but the problems with it, notes home inspector Joseph Corsetto, principal of Shelterworks inspection and consulting in Flanders, New Jersey. And here's where a home inspection is worth its salt if it's done correctly. Foreclosure shoppers can locate qualified professional inspection assistance through the American Society of Home Inspectors (ASHI).
Bottom line, don't let the lure of a low-priced property distract you from the due diligence required for a smooth and secure home purchase. Adds Gemma, Just because you're buying a foreclosed home, it doesn't mean you have to forget all the things you'd normally think about.