Tom Kraeutler: This is The Money Pit's top products podcast. Continuing in our coverage of the Consumer Electronics Show 2016 in Las Vegas, Hunter Fan. This company's been around for 100 years. They've now come out with their version of a smart fan, and with me to talk about that is John Alexander, the Chief Executive Officer. So tell me what makes your Hunter Fan a smart fan.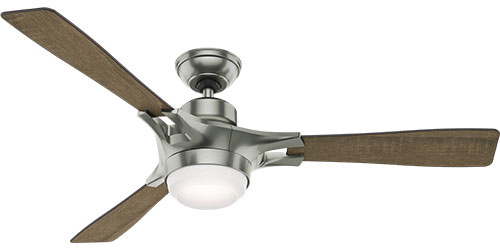 John Alexander: Yes, what we've done is this is a WiFi enabled fan that can connect to HomeKit, and what that allows is a lot of functionality moving forward. If you think about being able to link that to a thermostat going forward, it gives you the ability to save energy. You can have the fan turn on at a certain temperature whether it's in the winter or summer before your HVAC system comes on. It is really great. Security, in terms of when you walk into your house, wouldn't it be great to have your lights turn on all at once? The fan's sitting in the middle of most those rooms that can do that for you. For us, we see a lot of benefits moving forward.
Tom Kraeutler: Now how much does this add to the cost of a fan? It seems like you're adding a lot of functionality.
John Alexander: We're adding a lot of functionality, but you'll be able to get this fan for less than 400 dollars.
Tom Kraeutler: How about when I walk in my house and I want everything to sort of come on as soon as I open the door? Is that possible?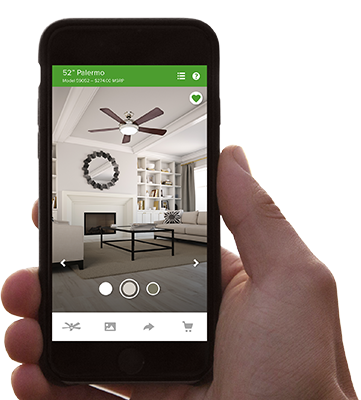 John Alexander: It is, absolutely. What you can do is, through the apps you can set it up to where you either have proximity where you're walking into that space where you're at. You can set it up where it can turn on the lights. It can turn on the fan. You can also set it up as you leave a room that the fan turns off.
Tom Kraeutler: We're talking to John Alexander. He's the Chief Executive Officer of Hunter Fan. What about temperature sensitivity? If we want it to just come one say when the thermostat reaches a certain peg?
John Alexander: Yes, the way we have it set up today is really it will connect up through thermostats that exist in the home. If you think about other HomeKit enabled thermostats, you can have those providers or us set it up to where you can have it turn on or off at a certain temperature be one thing or a working combination with your heating or cooling system.
Tom Kraeutler: Okay, since I have you I thought I'd ask you a question here. We get asked this all the time. Everyone knows that paddle fans will reverse. What's the proper direction for fan blades in winter and summer?
John Alexander: That's a great question. You know most people do forget your point. In the summer you want it to blow down on you, so you more breeze. In the wintertime, what you really want to do is draw the air up and circulate it and bring it back down, so what you're really trying to do is bring the heat from the ceiling down around the walls and back down to the floor.
Tom Kraeutler: All right, thanks for settling the bet. John Alexander from Hunter Fan. Thanks for stopping by The Money Pit.
John Alexander: Thank you very much.