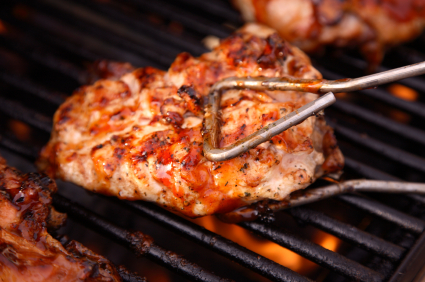 If your grilling gear could use an upgrade this summer, look to the latest shopping advice offered by Consumer Reports. They've just completed new ratings of more than 100 gas grills, and besides telling which are tops, they've identified the five features that really count.
1. Look for electronic igniters, which are usually easier and more reliable than rotary or push-button starters.
2. Go for a grill with rounded edges. They're safer than sharp ones, especially if kids are nearby. Also test a grill for sturdiness by nudging it in several places, and press down on any side shelves to make sure they'll support heavy pots and platters.
3. Burner warranties of 10 years or longer are best since grill burners are the most frequently replaced part.
4. Stainless steel or coated cast-iron grates tend to be better for searing, with stainless being more durable.
5. Choose a grill with a cooking surface that's big enough to accommodate enough food to feed your usual crowd. Remember that a bigger grill doesn't necessarily mean a bigger cooking surface, and be alert to manufacturers including warming racks and searing burners in cooking surface measurements.
Check out Consumer Reports' gas grill ratings for recommendations to guide your own grill upgrade, along with tips for great gadgets like rib cookers and pizza stones. A more efficient, convenient grilling season awaits!