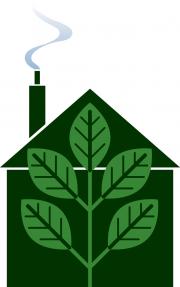 Tax credits offer homeowner valuable options for home improvement that can result in reduction of taxes owed the government, but time is running out as these energy saving improvements must be completed by the end of 2010.
The American Recovery and Reinvestment Act of 2009 (ARRA) has driven interest in home energy efficiency by providing homeowners with the opportunity to earn up to $1,500 in one-time tax credits for qualifying upgrades. But the tax credit clock stops on December 31, 2010, so now's your chance to make qualifying purchases that will likewise improve the comfort and value of your home.
How do you collect that tax-credit trophy? Just purchase and install any combination of qualifying products at your primary residence by year's end, then use product receipts, manufacturer certifications and IRS Form 5695 to apply for credits equal to 30 percent of the cost (and for some items, installation) of each qualifying product. Energy efficiency tax credits are a winning way to trim your 2010 tax bill, as they reduce the dollar-for-dollar amount of tax you pay. Plus, local utility and state rebates can compound your savings. Here are a few possible options to add to your autumn energy efficiency plan.
Insulation:
There are several qualifying
insulation
solutions that will help limit air infiltration and boost indoor comfort year-round. Think about bulking up the batt insulation in your attic or crawlspace, and also consider caulking, foam sealants and weatherstripping.
Exterior doors:
Enter the race for all-around home energy efficiency with a stylish, strong exterior door.
Therma-Tru
offers a range of beautiful
fiberglass entry door systems
that offer five times the insulation of standard wood doors, and are Energy Star qualified.
Exterior windows, storm windows and skylights:
Replace old, leaky windows and skylights with the latest in Energy-Star-labeled styles and configurations.
Pella's Designer Series 750 windows
offer the leading energy efficiency among top national wood brands, and build in such stylish, convenient features as between-the-glass blinds, fabric shades and removable grilles with exclusive snap-in technology.
Tankless water heater:
Been thinking about adding zoned convenience to your home's water heating scheme? Install a qualifying
tankless water heater
to service a second-floor bath, and your family will thank you during chilly winter months and holidays loaded with houseguests.
Before you enter the race to improve your home's energy efficiency and earn 2010 tax credits, carefully
consult the official guidelines
for qualifying heating and cooling equipment and be sure you know what warranties and other information to watch for with windows, doors and insulation products.