Garage care for your car should be an extension of your home front improvement plan, as the family automobile is typically the household's second largest investment.
The first step to protecting this investment is finding a way to keep your car in the garage, shielded from the winter weather and unforgiving summer sun that can damage both the interior and exterior. Organize the space by getting everything possible up off the floor. This includes big things like ladders and bicycles, as well as the smaller garden tools or toys that take up more space than they have to on a garage floor.
Alt=Garage Care for Your Car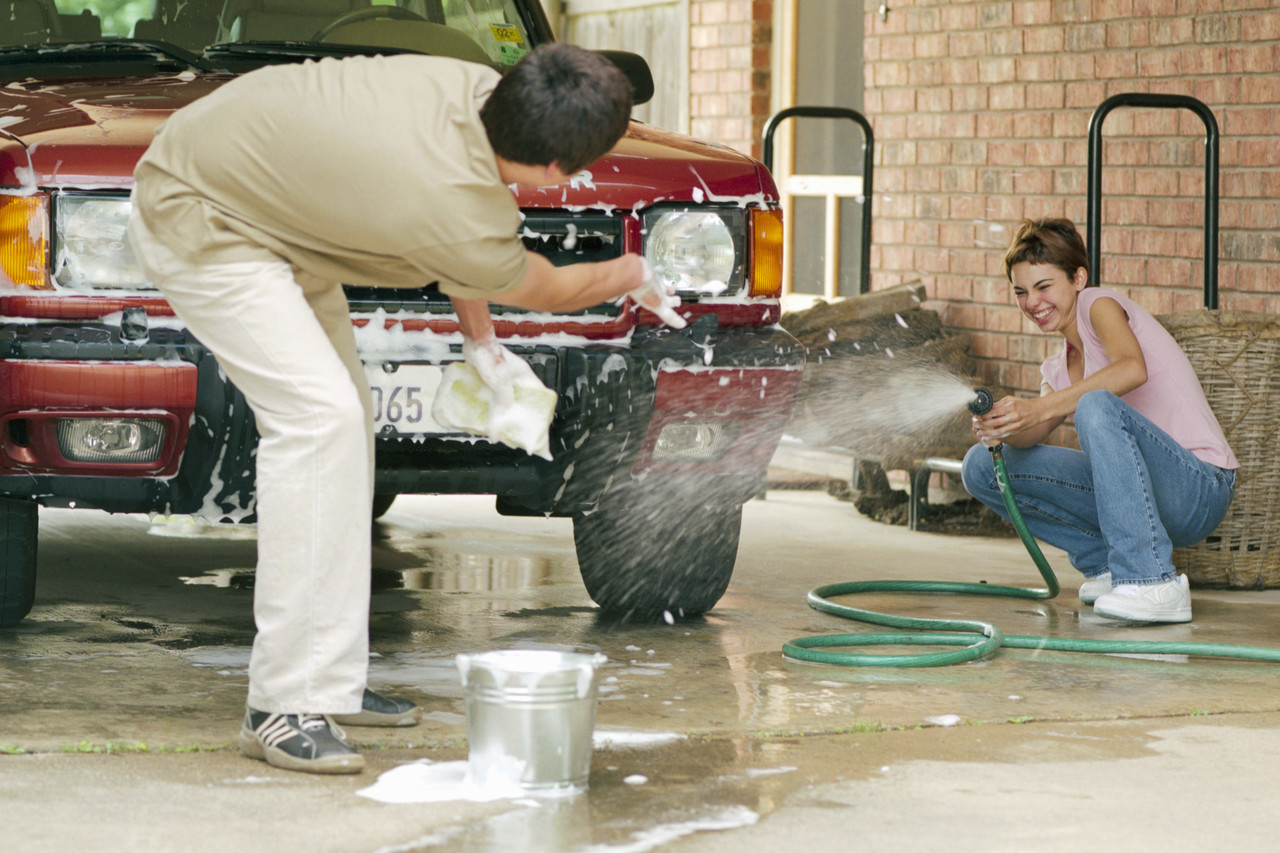 The next step is to begin proper preventive care to ensure that your car is well preserved and running properly when you need it most. There is more to garage car care then simply changing the oil and installing windshield wipers: increasing your car's performance, maintaining its appearance and making small repairs can save you thousands of dollars and help preserve resale and trade-in value later down the line.
Easy solutions to make your car shine
Soap up: Some car wash soaps use detergents that can remove wax protection and dull the exterior of your car. Selecting top-quality car wash soap that removes dirt and grime without removing wax protection is a great place to start.
Wax on: Next, to protect your car's finish, use a product that chemically bonds to the paint for a high-gloss, long-lasting shine while providing maximum paint protection and reducing the need for reapplication. This will help save your car's exterior and save you time and money in the long run.
Wax off: When it comes to detailing, be sure to use a detail cloth to remove excess wax, polish, residue and fingerprints. A high-quality microfiber cloth won't scratch or streak delicate automotive surfaces and is machine washable for easy reuse.
If all these garage car care tips sound more like hard work than the way you want to spend your Saturday afternoon, take a look at some of the latest high-tech car care products, such as the Car Care line from 3M. 3M has been providing professional solutions to the automobile industry for almost 100 years and has now expanded those same trusted solutions to consumers. Perfect for garage car care, the complete line of products covers performance, appearance, maintenance and repair and is designed to be easy to apply.