Dust can be a serious problem during those winter months when windows and doors stay closed most of the time, and not much fresh air circulates. Door blinds are one of the biggest dust traps that can aggravate allergies and degrade the quality of the air inside your home.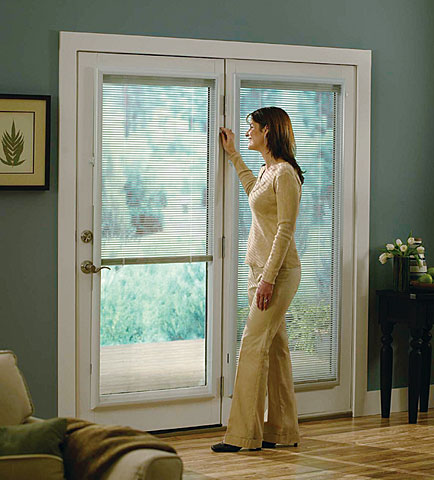 That's why ODL add-on blinds are a great solution to improve indoor air quality. The blinds are enclosed behind tempered glass so dust has one less place to settle and you have one less time-consuming chore to do. There are other benefits as well. Traditional blinds can cause annoyance when they swing and bang against the glass, and the hanging cord can pose a danger to children and pets. ODL enclosed door blinds eliminate both of those problems and look good while doing it, because the soft white fabric of the shades between the glass won't yellow or fade.
The blinds also give you fingertip control so you can tilt them for a full view of the outside, close them for complete privacy or choose any setting in between. ODL enclosed blinds will also make your door more energy efficient, helping to lower your heating costs during the winter. The blinds can increase thermal efficiency by as much as 104%, reduce solar heat gain up to 77% and reduce heat loss up to 28%.
The frames on the blinds can be painted or stained to match your existing door and they are easy to install as well. ODL add-on/DIY blinds and shades require just a screwdriver for raised frame door installation, and a screwdriver and drill for flush frame doors. The blinds come in the two most popular door glass sizes: half light, 36″ high door glass ($79 retail value) and full light, 64″ high door glass ($117 retail value). ODL offers a 20-year enclosed blinds and shades warranty and a 5-year add-on/DIY blinds and shades warranty. Visit www.ODL.com for more info.