Tom: Welcome to the Money Pit's top products podcast, I'm Tom Kraeutler reporting from the Consumer Electronics Show in Las Vegas, Nevada. Smart Thermostats are big here at the show and with me to talk about that is Rahul Raj with Ecobee. Rahul, tell me about Ecobee3, and how it stepped up the game in Smart Thermostats.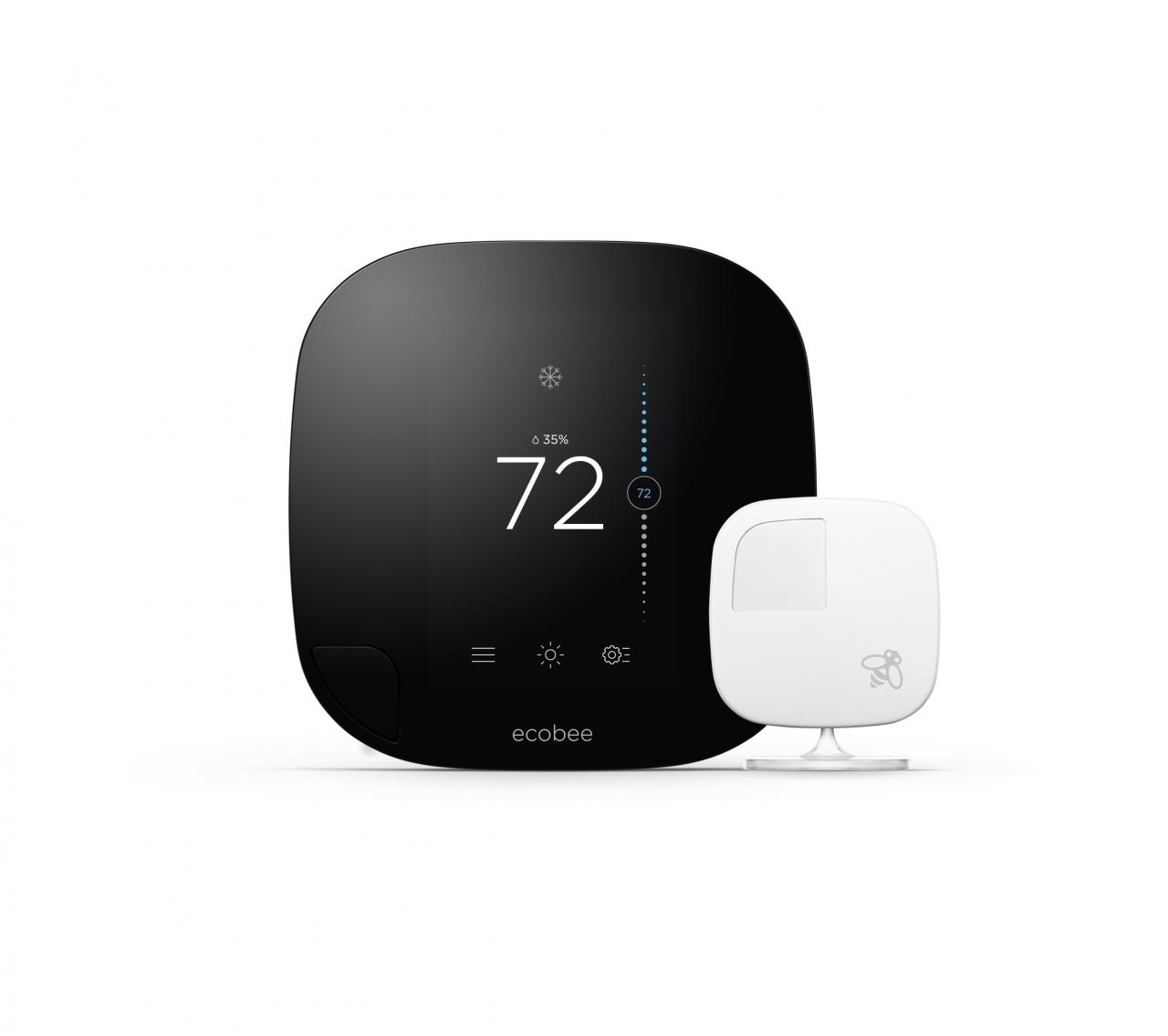 Rahul: Sure. Every single thermostat that's ever been created has perpetuated the same design flaw. It's job is to deliver comfort throughout the home and it only measures temperature in one location only, often the hallway. Ecobee3 is the first Smart Thermostat that reads and delivers comfort throughout the home. We're for homes for more than one room. We ship with a free remote sensor and you can add up to 32 of them.
Tom: That's interesting. A lot of these Smart Thermostats have vacancy detection capabilities so that if no one's home it shifts the temperature down to a vacation mode. The problem is, if you're just not home in that one room, but you're in another room in the house you get cold and Ecobee solves that.
Rahul: That's exactly right. With the more remote sensors you add the smarter your thermostat becomes because it has that many more data points that it's reading occupancy in the home. The more that it's able to track whether someone's home or not, the more quickly it's able to go into conservation mode and save you money and energy.
Tom: Will this report on my savings over the course of the year? Is it going to track what my temperature is based on outside temperature and give me an idea as to how well I'm doing?
Rahul: Absolutely. We ship with another program called Home IQ which you can access through a web portal or on a desktop. That Home IQ will track the past 18 months worth of data and help you have greater visibility into your savings as well as the performance of your equipment.
Tom: Where is Ecobee available?
Rahul: It's available on Ecobee.com for 249, but also available in Apple stores, on Apple.com, Home Depot, Best Buy, and Amazon.
Tom: Fantastic. Rahul Raj from Ecobee, thank you so much.
Rahul: Thank you.