If you've started a home renovation project, you probably know how difficult it can be to finance. Even if you set aside a considerable nest egg or take out a loan, extended timelines and unexpected costs can throw your budget into turmoil. Cosmetic repairs can often wait, but structural renovations tend to demand immediate attention and require a tight turnaround. Are you at the end of your budget with the final push of your home repair still in need of completion? Don't settle for walking around that hole in your living room floor — you have options.
Here are four ways to get your home renovation job done, even if you've already gone over budget.
4 tips to help you find money for renovations
Not sure how to pay for the rest of your home renovations? These tips could help get the job done.
1. Apply for a credit card with a home improvement retailer
Select hardware retailers offer their customers the option to sign up for a consumer credit card or take out a project loan. If you're considering using a credit card from a traditional bank to finance your home repair project, it's a good idea to compare that against the terms and conditions of a retail credit card. In addition to a credit card, some retailers also offer project loans — both of which can feature company-specific perks.
Using Home Depot as an example, let's dive into the specifics of using a consumer-driven retailer credit card.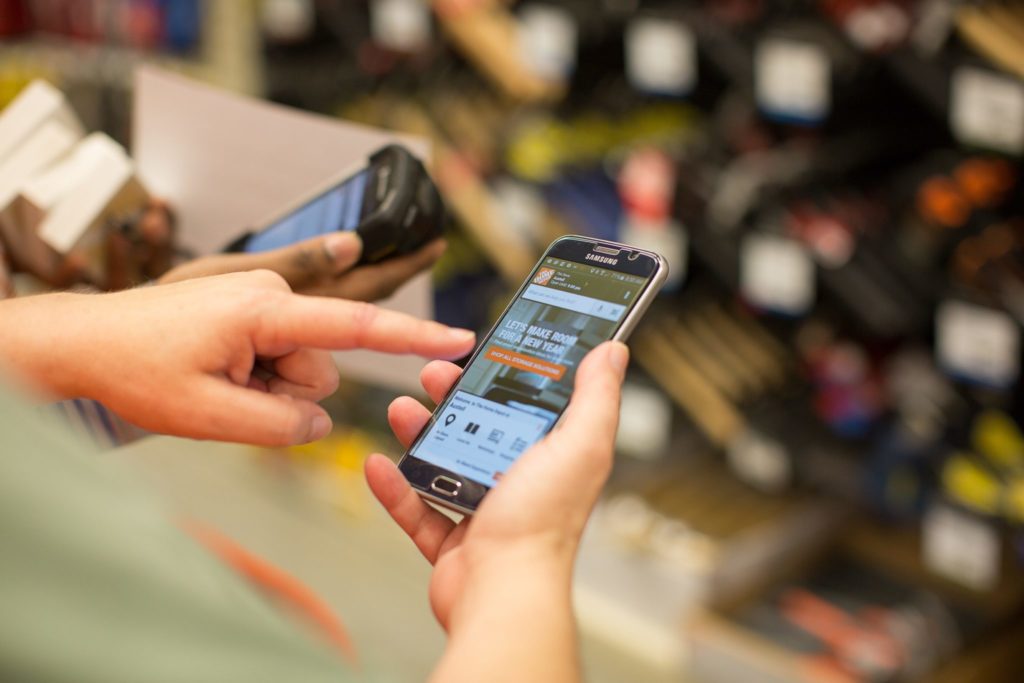 Pros:
When you take out a Home Depot credit card, you may become eligible for special discounts on their products and services. For example, in December 2019, they are offering 0% interest if you use their credit card to purchase installed fencing and pay it off within 12 months.
With the Home Depot consumer credit card, you'll have up to a year to make returns. That's four times as long to make returns simply for being a card member.
Some retailer credit cards allow you to earn points that can be redeemed for qualifying purchases in store, which could further help lower the cost of your renovations.
Cons:
Most in store credit cards, are subject to credit approval, meaning you might not qualify if you have bad credit history.
You might only be able to make purchases at the store with a credit card from a specific retailer.
Be careful not to open so many credit cards with retailers that you forget about them. Too many open credit cards can not only damage your credit score but also continue to accumulate interest in the event that you accidentally leave a small balance on a card you've forgotten about.
2. Get a 0% APR credit card
Some credit cards offer a 0% APR for a limited promotional period. If you need to pay for your home renovation project quickly and intend to pay it off in a short period of time, this could be the right option for you. If you repay the funds before the promotional period expires, you won't owe any interest. However, be sure you understand the terms in the event that you don't repay the funds before the 0% introductory rate expires. The interest rate could hike significantly, and you'll likely owe interest from the date of the purchases, not from the end date of the promotional period.
Pros:
Take advantage of the introductory time period without interest, which ranges from six to 18 months on average. Some can offer almost two years without interest payments.
Earn cash back for using your 0% APR card. For example, some cards offer users 1% cash back on all purchases, which translates to more money you can spend on your project.
If you can pay off the credit card before the introductory rate expires, this is a no cost way to borrow money.
Cons:
Once the 0% APR time period ends, pay careful attention to fees and interest rates associated with the card, as they could be far higher than other credit cards.
If you fail to meet the terms and conditions of card use, your 0% APR period can end prematurely.
Statistics show the median spend for home renovations in 2018 was $15,000. Your credit card limit might not be big enough to pay for your entire renovation.
3. Use personal savings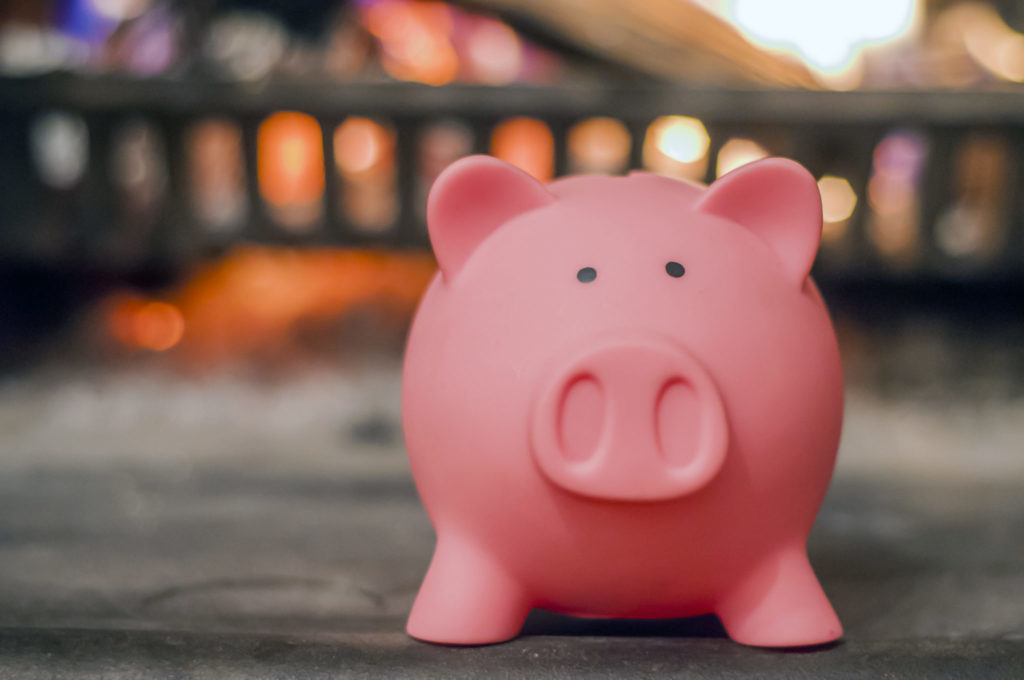 If you do have a savings account but are unsure whether or not to use it for your renovations, consider the interest you'd have to pay for other financing options. If your looming home repair project is creating an unsafe living environment, consider the financial risk of leaving the project unfinished. It could be a better use of time and money to use personal savings to complete the project and pay yourself back over time.
Pros:
Lower your total project cost by avoiding hefty interest payments.
Save time and hassle by cutting out a third-party lender, thereby allowing yourself to focus on the details of the project.
If your credit history makes it difficult to get a loan, using your savings makes it possible to get the job done and repay yourself over time.
Cons:
This method isn't available to many consumers who don't have substantial savings accounts.
Many savings accounts have a minimum, meaning you'll have to keep a certain amount of funds in your account for it to remain active.
If your savings are locked in long-term investments you might not have access to the cash needed to complete repairs.
4. Obtain a Personal loan
If you're unable to complete your renovations due to budget constraints, taking out a personal loan could be a good way to finance your home improvement project. Personal loan terms can last anywhere from 24 to 84 months, and many require a credit score of around 600. Typically delivered in the form of a lump sum, a personal loan can be a viable option for both larger one-time expenses or project costs over time.
Pros:
With a fixed rate and fixed monthly payments, borrowers can avoid any uncertainty of how much they'll owe at a given time.
If you're approved, some lenders will make your funds available by the next day — which can be crucial for tight home-repair deadlines.
Most personal loans can be used for whatever you want, giving flexible spending options that can be used between multiple vendors.
Cons:
Unless you have excellent credit, taking out a personal loan could have high interest rates and strict repayment guidelines.
Some personal loans require collateral if they're above a certain amount. For example, one bank offers personal loans up to $100,000 without required collateral.
Unlike a 0% APR credit card, a personal loan begins accruing interest as soon as you take it out. You might also incur a prepayment penalty if you try to repay the loan early.
How to avoid going over budget
While unanticipated costs can drive up the budget of a home renovation project, there are ways to keep some costs in check so that you aren't blindsided by preventable expenses.
1. Constantly rebudgeting
When you're starting a home improvement project, make sure you sit down with your contractor and carefully review your budget. Talk about areas where you're willing to splurge and areas where you'd rather save. Then, as you complete different elements of the project, roll unused funds from one budget to the next. In other words, if you come in under budget on part of the project, don't see that as an opportunity to spend the rest of your budget in that specific area, unnecessarily. Experts suggest renovations typically go about 20% over budget, so you never know what surprises might be around the corner.
2. Compare prices online
Recent research has shown that while 8% of homeowners made renovations products exclusively online, 50% still shopped in store. The same research showed the average amount spent was higher for those who shopped in store versus online. Shopping online could help you find the best deal and you could also be less tempted to pick up extra items you don't really need.
3. Reuse materials when possible
You might be tempted to do away with all of your old materials and start fresh, but salvaging materials from your home to use in the renovations could help you cut costs. For example, do you need all new kitchen cabinets or can you update them with a coat of paint and new hardware? Before you start your renovation, be decisive about what you're going to buy new and where you can reuse items. Mixing old and new materials can help keep your costs low while still giving you an updated look.