A beautiful backyard becomes a popular bonus room during summer, and you can add definition and value to your home's great outdoors with Veranda Vinyl Fence from The Home Depot. Veranda's low-maintenance, durable good looks provide the perfect finish to an outdoor space, in designs to suit any home style.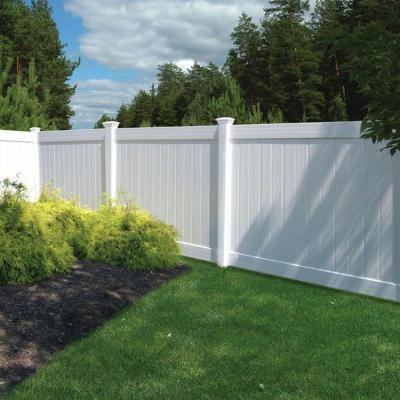 Available in both pro-grade and DIY-friendly prebuilt panel options, Veranda fencing is a reliable, flexible fence solution. It won't rot or attract pests like traditional wood fencing does, and won't rust like metal fencing products. Select natural woodgrain textures and colors like Sand and Tan, or go with the clean, glossy look of white vinyl. Veranda fencing comes with a transferable Limited Lifetime Warranty, and may be installed by The Home Depot's crew of dealer-approved providers.
Define and refine your backyard space for summer by shopping exclusive Veranda fencing options at your local Home Depot store or www.homedepot.com. And for professional installation of your Veranda Vinyl Fence, consult with a store associate or call 1-800-HOMEDEPOT for a free home estimate.