Have you heard chickens clucking contentedly in your neighborhood? How about a hen proudly announcing her egg? These sounds are no longer relegated to rural farmsteads. Referred to as "city chickens" they're becoming more common in urban & suburban areas around the country. Keeping backyard chickens has become a popular hobby and an important part of the 'slow food' movement.
Is keeping city chickens legal?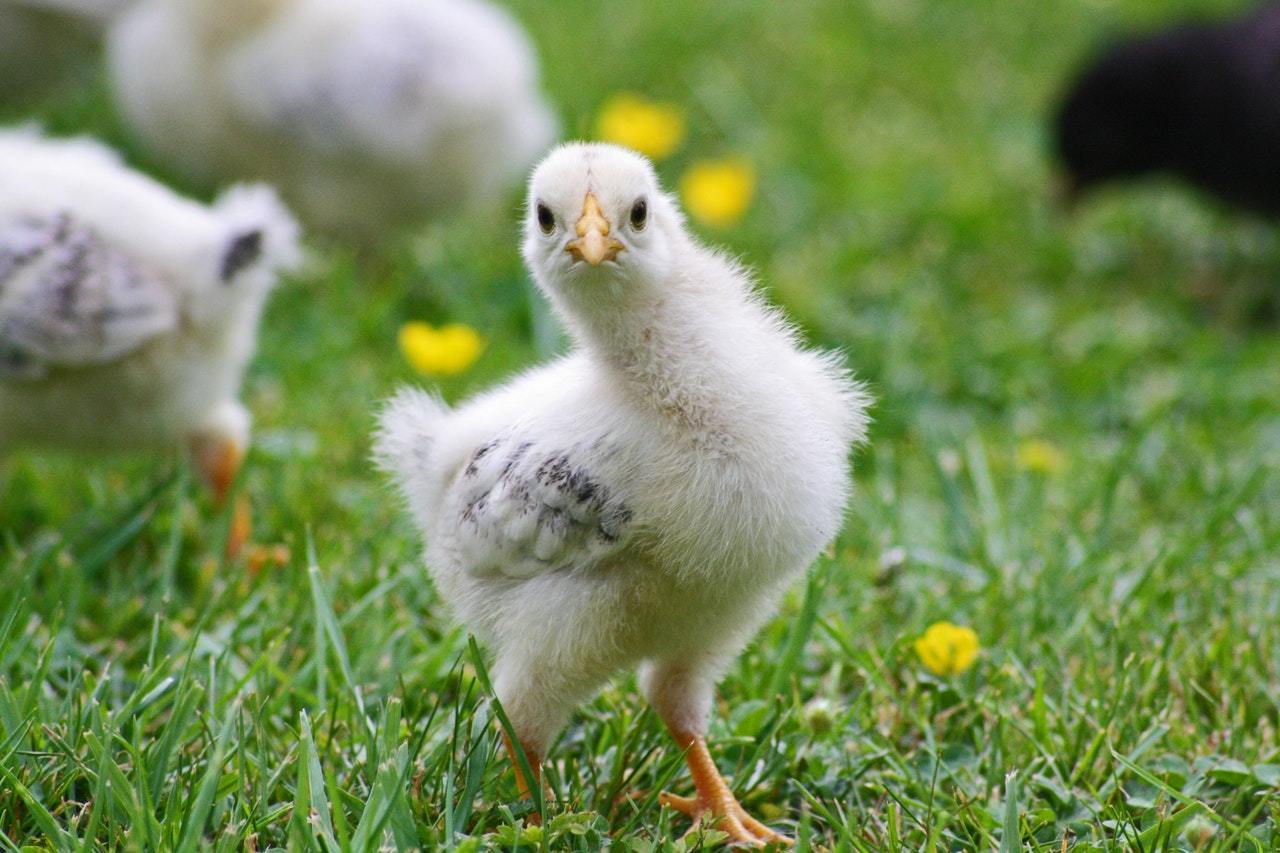 More and more cities are recognizing the benefits of keeping chickens. According to Modern Farmer, such major urban areas as Boston, Chicago, and Seattle now allow chicken keeping. Keeping chickens in NYChas always been legal – the city's Parks & Recreation Department even holds workshops on how to raise them successfully!
Even cities that allow a backyard flock may require a permit and they generally have rules about the number of birds, type of coop, etc. You'll need to know the laws of your community as well as any homeowners' association rules that may affect you. The Counting My Chickens blog offers a good overview of rules, where to find out about them, and even how to approach changing them.
If your city hasn't yet jumped on the city chickens bandwagon, there are steps you can take to encourage them to legalize chicken keeping. Knowing the pros and cons can help address any concerns they may have.
The benefits of keeping city chickens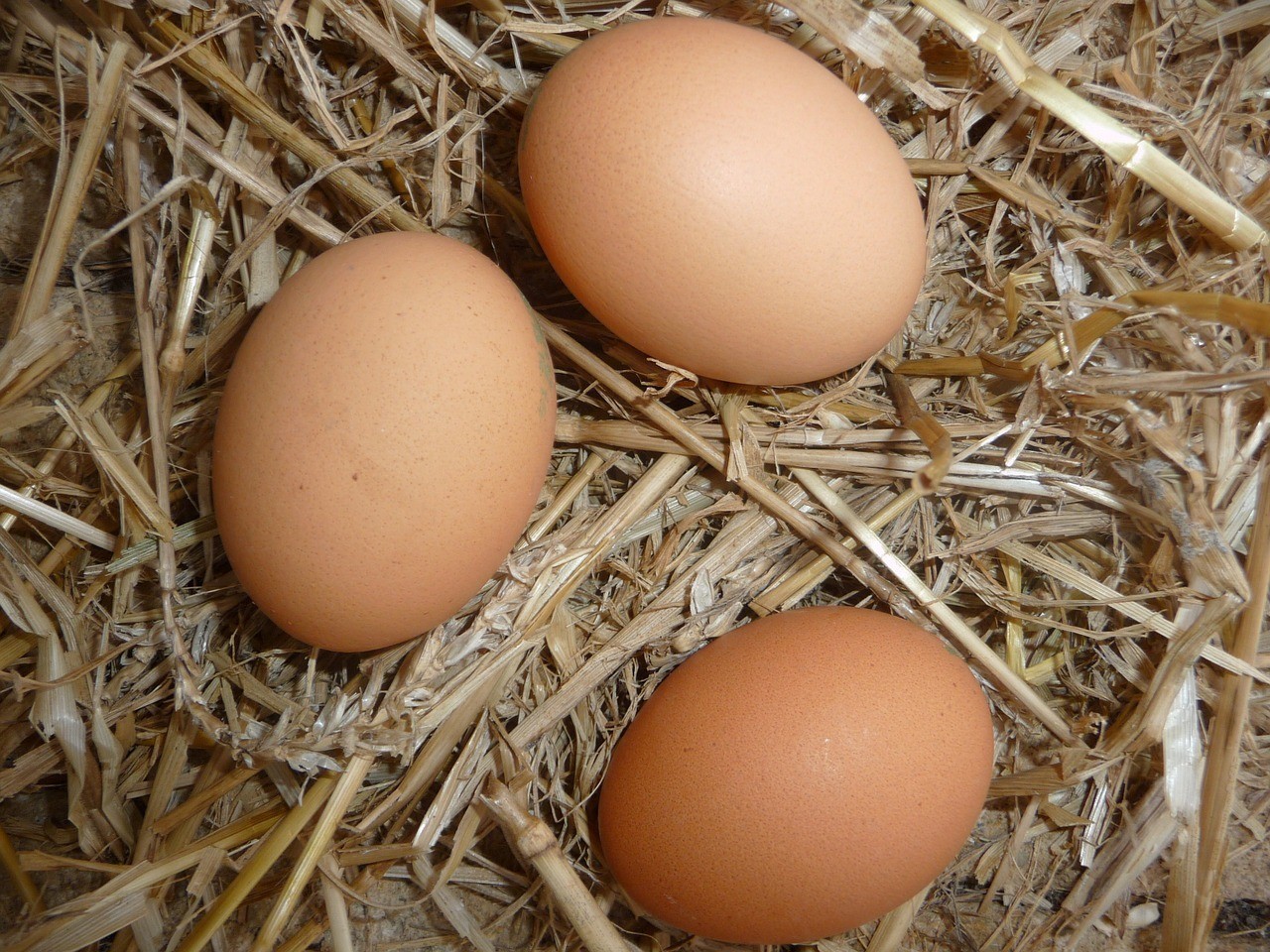 You'll immediately recognize the difference between even the best store-bought eggs and your homegrown eggs. Your eggs will have tall, richly colored yolks and a taste that's just as rich. Once you've eaten homegrown eggs, it's hard to go back to those insipid eggs from a store!
There's a wealth of benefits to raising chickens besides just eggs. If you allow city chickens to wander around your backyard for a couple of hours in the evening, they'll provide pest and weed control in your yard and garden. They'll also happily 'recycle' most of your kitchen scraps and turn it into rich manure for your compost pile.
Watching chickens is also a great stress reliever. Coops for Troops is an organization that realizes the important psychological benefits of keeping chickens:
"Coops for Troops provides chickens, coops and starter kits to returning veterans, the families of deployed veterans, military schools and VA homes/hospitals. Chickens have been shown to relieve stress, have a calming effect and promote bonding and responsibility."
How to get started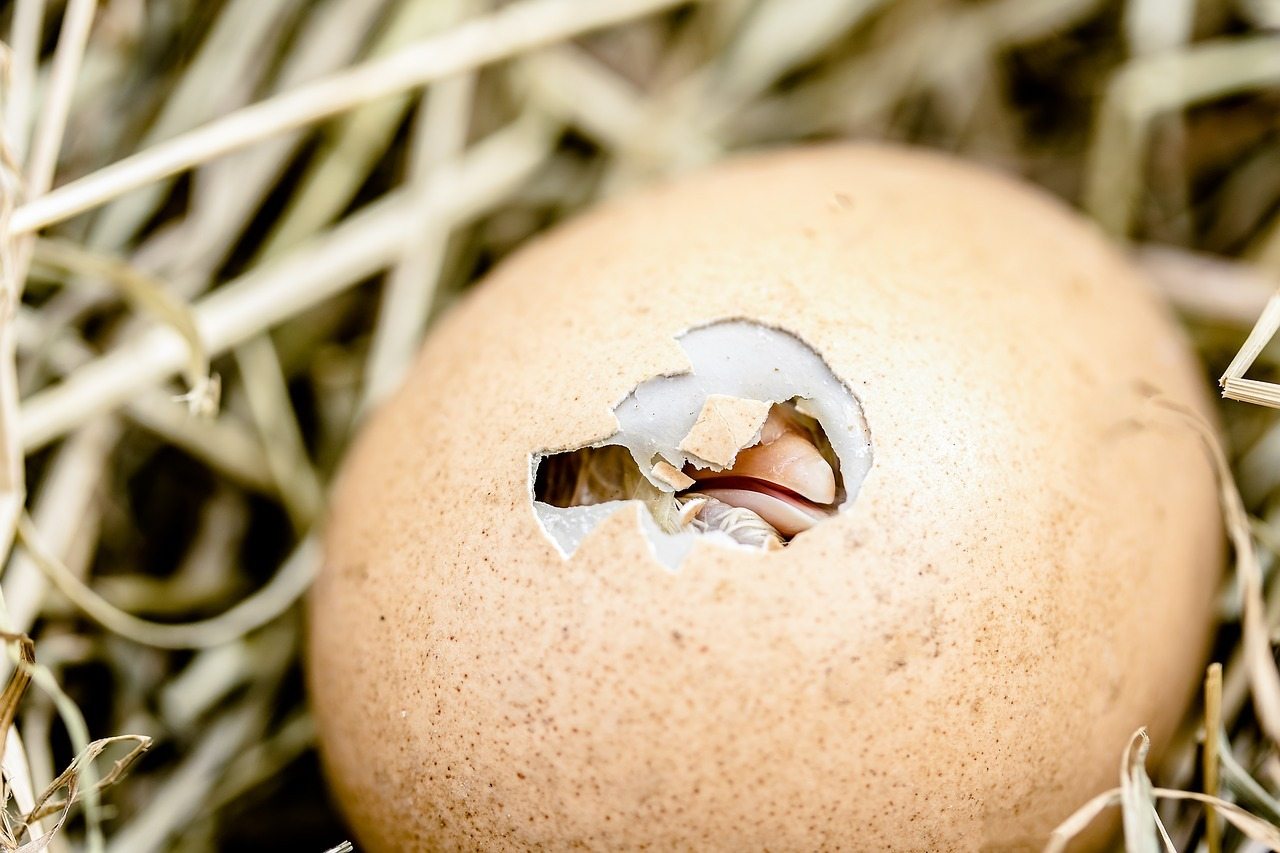 Read "The Ultimate Guide to Raising Chickens in the City" before you decide to keep chickens in your backyard. It will answer questions you probably haven't even thought of yet. For instance, did you know that predators are just as big a threat to city chickens as they are to their country cousins? As their caretaker, you need to know how to keep your chickens safe.
You also need to know good animal husbandry and safe handling practices. Even though your chickens aren't living in 'factory farm' conditions, you can still get salmonella from them or their eggs. You have an obligation to keep your chickens and your family healthy. Concerns about animal welfare and public safety could shut down the whole city chicken movement.
What do city chickens need?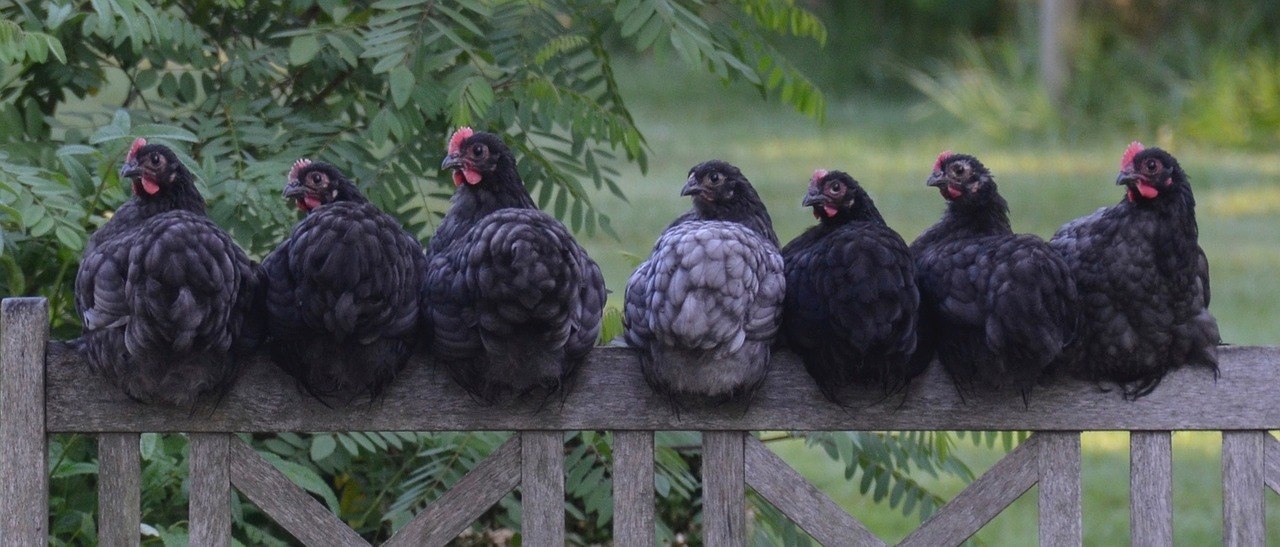 Your new flock will need a secure coop that meets city/HOA requirements, protection from predators, food and water sources, and nest boxes. They'll also need a way to stay cool in summer and a source of warmth in winter. You can find more information here:
Choosing your chickens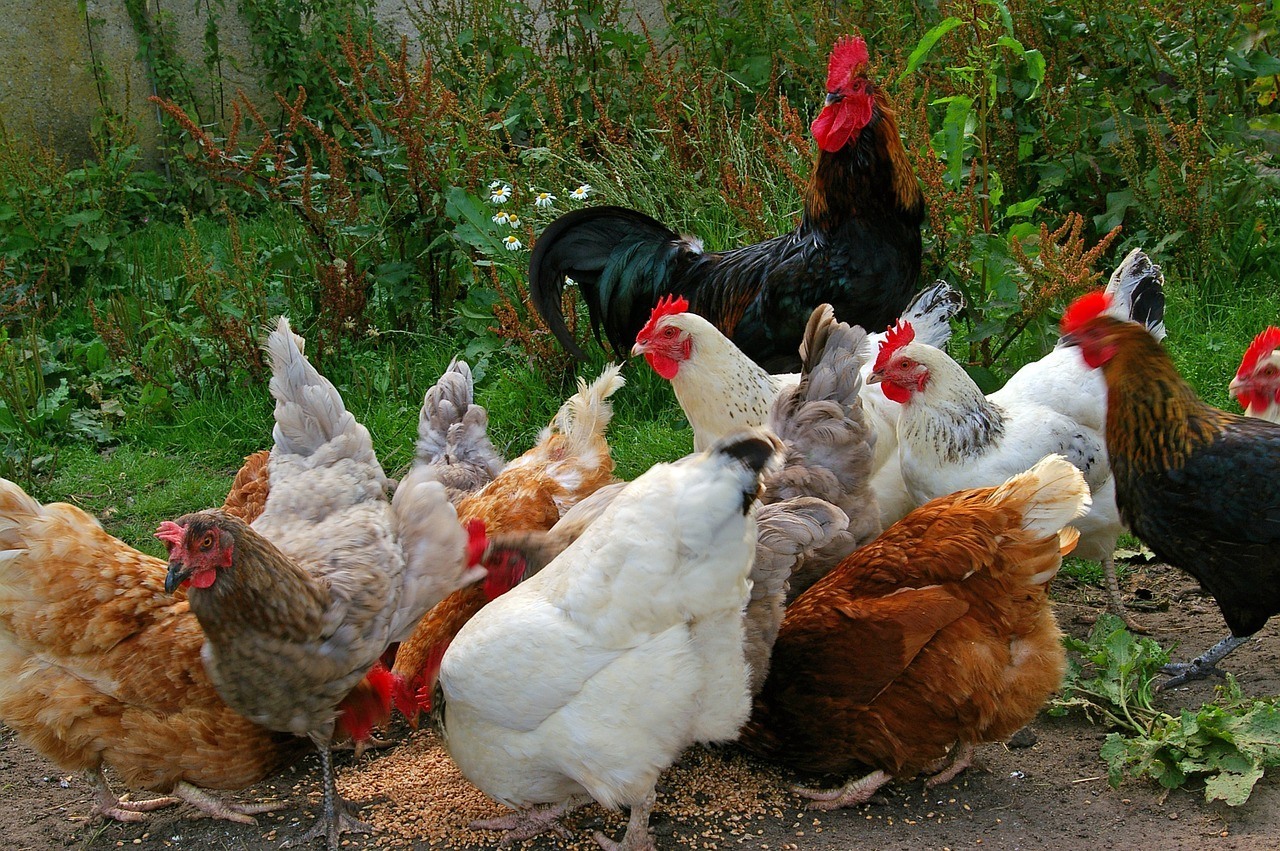 Chickens come in a huge range of colors, patterns, sizes, amount of feathering, and even some bizarre shapes. Did you know that some have feathered feet and others wear pom-poms on their heads? Some even have silkie feathers that resemble hair! Mix and match your favorite breeds for a flock you'll love.
The Ultimate List of All Chicken Breeds and the Chicken Breeds List offer information on many of the available breeds and this breed selector tool can help you narrow down your choice. Ultimately, the choice will depend upon what appeals to you most.
Perhaps your first thought about becoming a city chicken farmer is where will I keep them? Fortunately, there are a wide variety of inexpensive, easy-to-assemble, chick coops available. Here are 5 of the best sellers from Amazon.
For those who are getting into the urban and suburban city chicken craze, this deluxe coop can give them a home of their own that is both stylish and functional.
Run area provides open feeling for chickens
Multiple ramps allow east entry to inner box
Includes all necessary parts but assembly is required

Overall Size: 90.6″L x 27.6″W x 39.4″H
Available for $159.99 on Amazon
The deluxe large cage makes it possible for your city chickens to move seamlessly from a cozy enclosure to an outdoor protected backyard. The stilted hutch, waterproof roof, Wood-plastic Composite and mesh provide a safe and comfortable environment for your poultry:
Two story with retreat area on upper level, while Non slip ramp and hatch door to restrict access between levels.
Two doors and the Nest box are all lockable. And steel slide pole built to easily to control the door between the ramp and resting room.
Wire Fence , Steel Slide Pole and Removable Tray are all the features of the coop.
Waterproof roof for extra resistance and protection from outdoor elements
Available for $179.9o on Amazon

The Merax Chicken Coop is well designed, secure and durable:
Green asphalt roof and natural wood color combination blends well into the scenery in your garden
Spacious activity areas and warm sheltered resting room is perfect for chickens
Removable tray is easy to slide out for cleaning to ensure a neat regularly maintained environment
Steel slide pole built to easily to control the door between the ramp and resting room
Fir Wood with safeguard waterproof paint is makes hutch resilient and durable for outdoor use
Overall dimensions:67.9″L X 26″W X 47″H(including the size of the roof )
Available for $139.99 on Amazon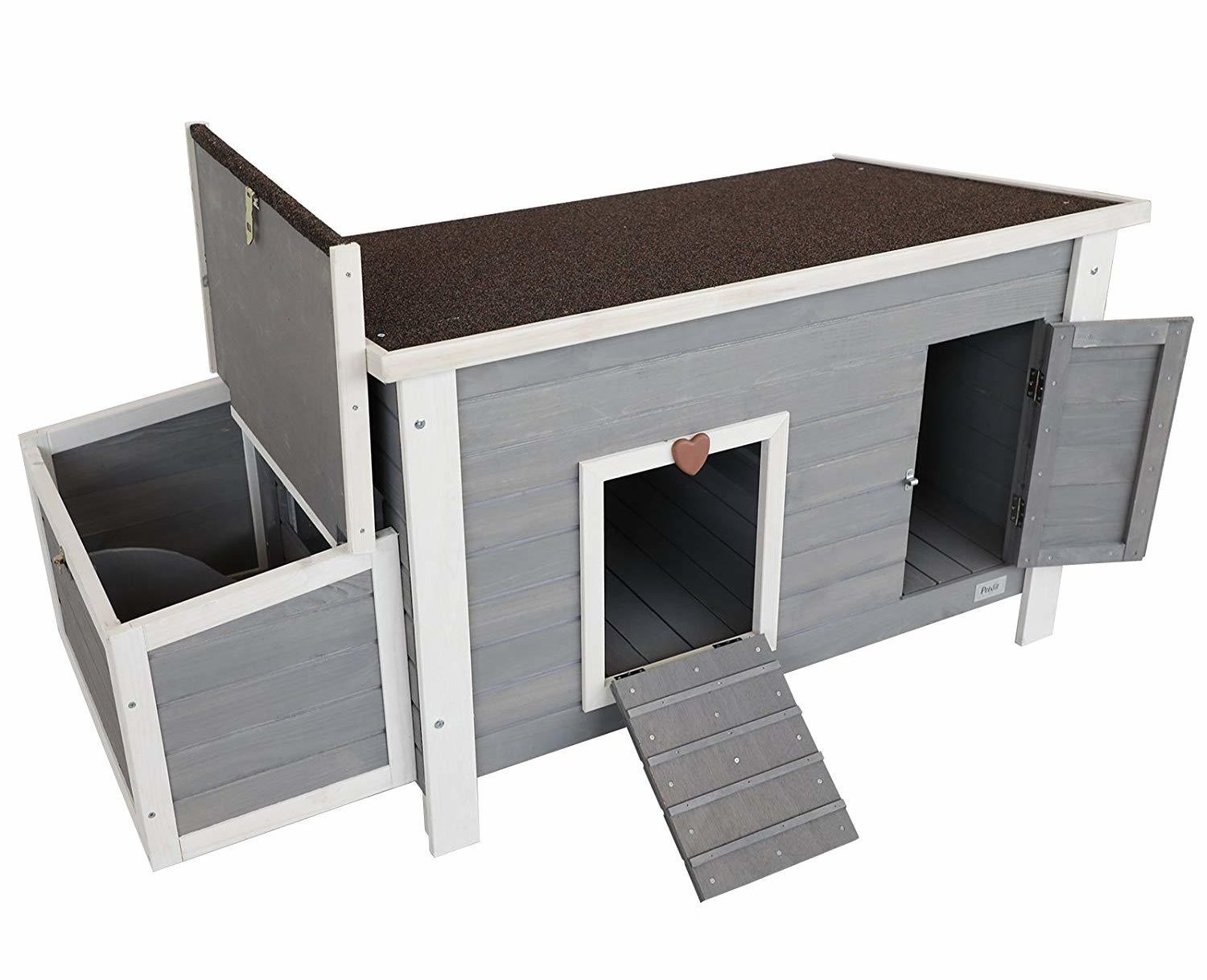 For smaller yards, this study coop measures 53″ x 25″ x 28″ and is available in both red & white and grey & white.
Air will go through from the bottom slabs gaps and 3 floor panels can be lift out easily for cleaning.

Side nesting box with divider for 2 hens use and top hinges is easy to lift and remove the eggs

Solid rain-resistant fir wood construction keeps the cage durable and long lasting

The box can fit 3-4 normal grown up chicken.Two doors in front and one with stairs are easy for chicken to enter and out

1 year warranty: any damage happened in 1-year, replacements can be sent
Available for 169.99 from Amazon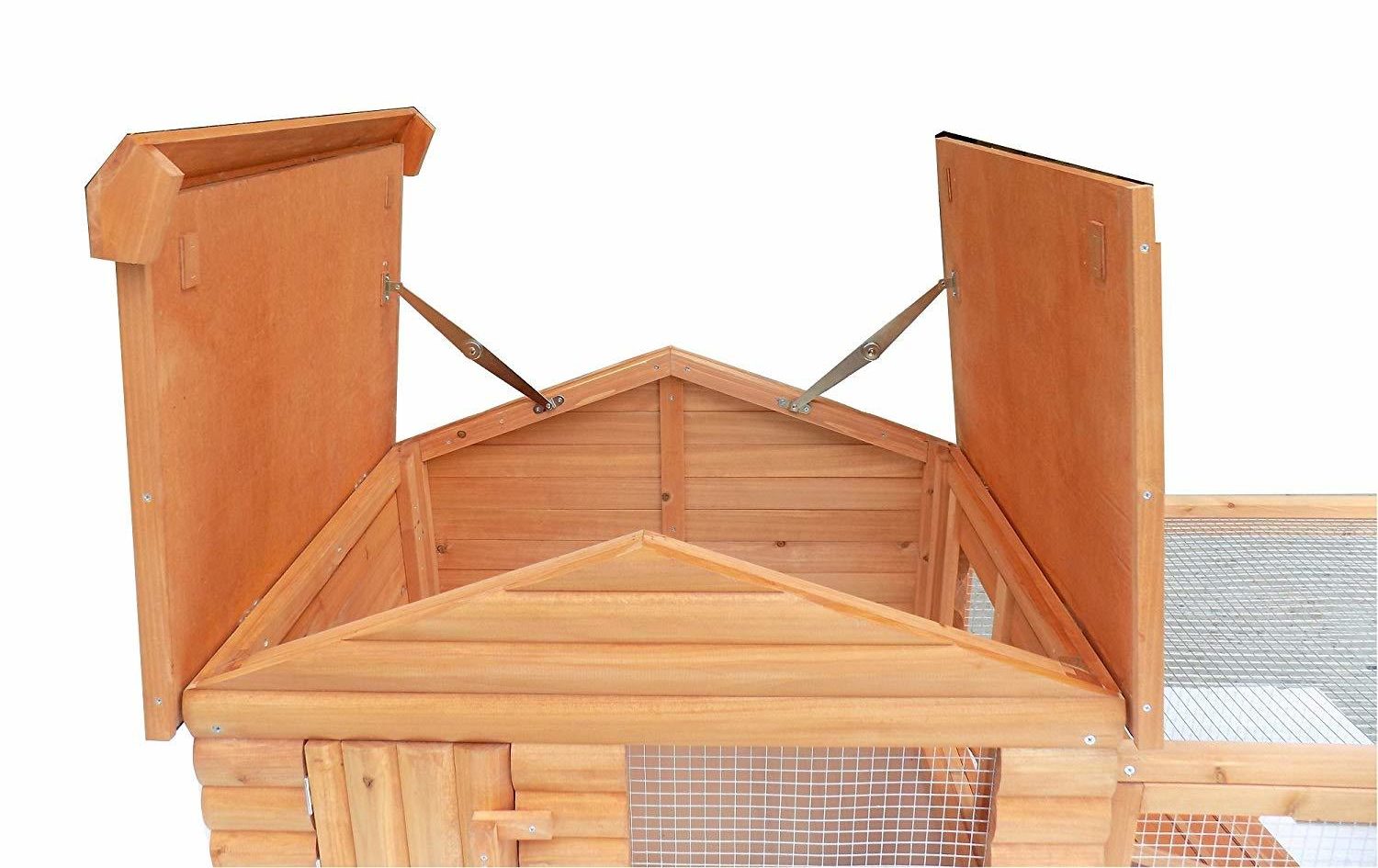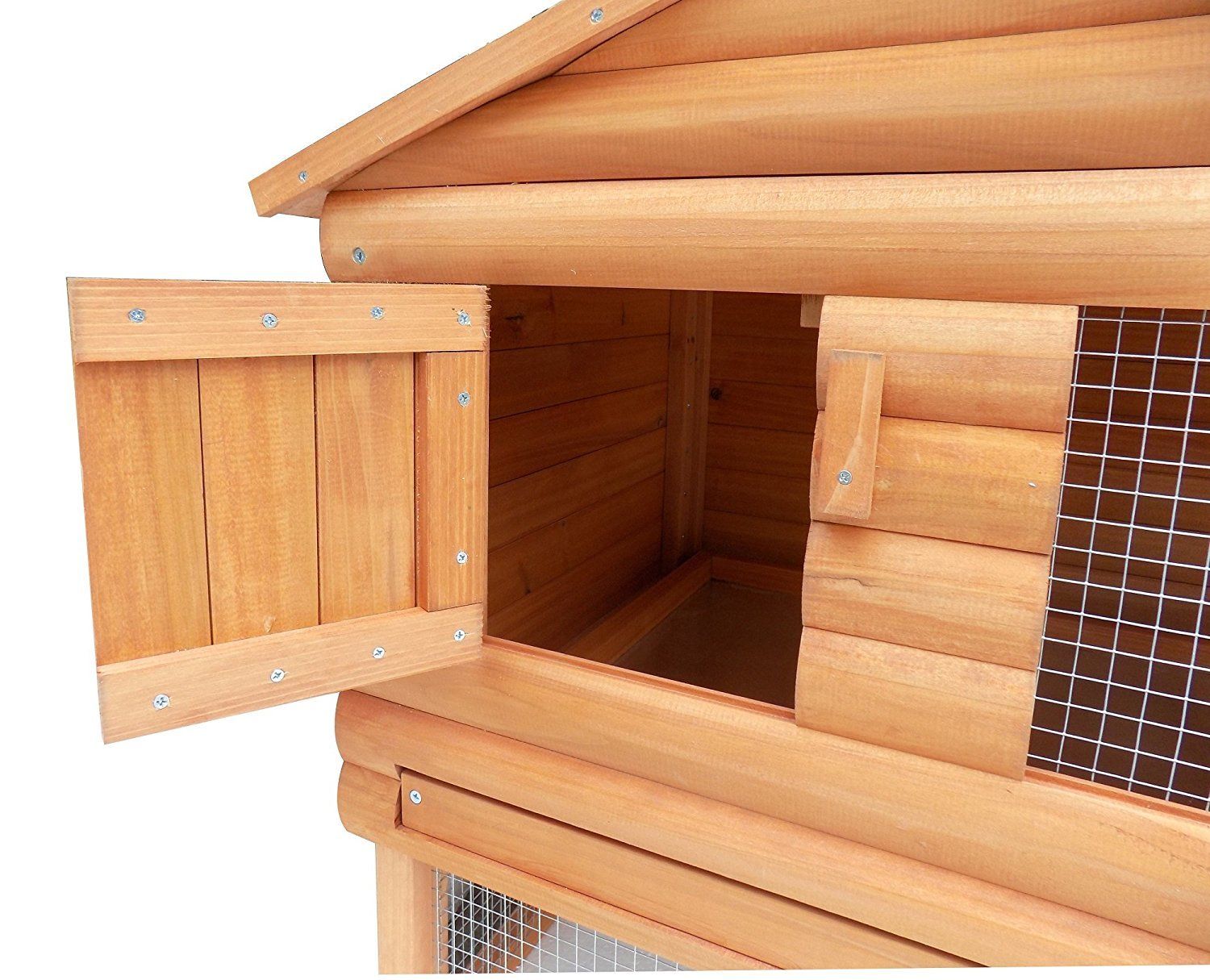 The vast size of the hutch has a large run area for chickens to move easily between both levels of the hutch. The coop is well-built and wood has been coated with an anti-fungal finish that is also waterproof. An additional waterproof element is the asphalt roof.
Two lockable doors with wooden latches
Hinged open/close waterproof roof
0.8in solid backboard
Ramp from hutch to open run area
Pullout metal tray with wooden edges
Product dimensions: 62in x 24in x 29.5in
Available for $119.99 on Amazon
Preventing Salmonella from Backyard Chickens
According to a recent report by the Centers for Disease Control (CDC), several multistate outbreaks of Salmonella infections have been linked to contact with live poultry in backyard flocks. If you're planning to raise chickens, you should understand the preventable risks, and take steps to prevent infection.
CDC reports people can get sick with Salmonella infections from touching live poultry or their environment. These birds can be carrying Salmonella bacteria but appear healthy and clean and show no signs of illness. To stay healthy with a backyard flock, the CDC suggests:
Always wash hands thoroughly with soap and water right after touching live poultry or anything in their environment.
Don't let children younger than 5 years handle or touch live poultry without adult supervision.
Set aside a pair of shoes to wear while taking care of your birds and keep the shoes outside of your home.
To learn Read more Learn more about ways to stay healthy with backyard flocks, by reading the CDC's tips on Backyard Poultry. and check out thier Backyard Poultry FAQ's.
Finally…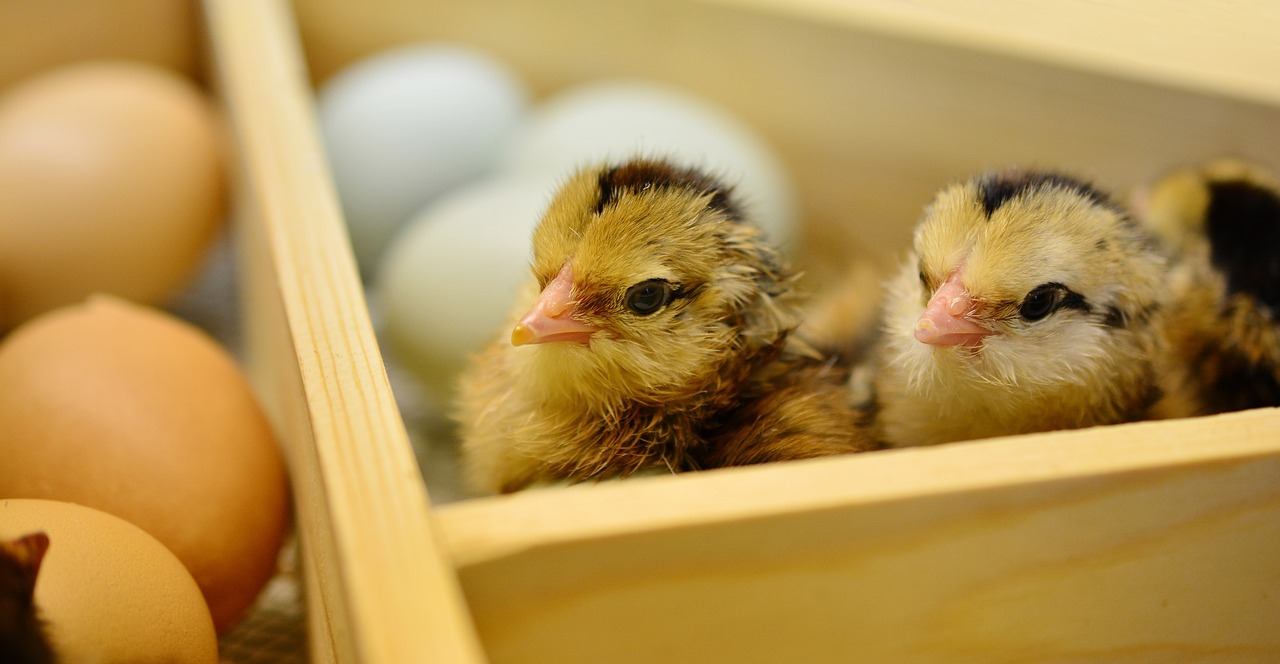 If you're keeping hens for eggs, you'll need to have a plan in place for replacing them once they stop laying. If your city only allows three hens, can you really afford not to replace one-third of your flock after she's 'retired' from laying eggs? Not only that but, if your chickens are the same age, they'll probably all retire at once!
There's also the problem of the 'accidental' rooster. Nearly all municipalities that allow hens forbid roosters. Unfortunately, sexing young chicks is an inexact science at best. It's not uncommon for that cute little chick to grow up as a noisy, sometimes aggressive rooster!
Since many municipalities frown on butchering your surplus city chickens, you need to find some other humaneway to dispose of them. If you have a wildlife rehabilitation facility nearby, they might take your surplus chickens to feed the wildlife they've rescued.
If you're too attached to bear the thought of Clucker becoming food, a humane society might find her a home with someone more interested in natural bug control than eggs. Or look for a farm animal sanctuary – they may be willing to let her live out her retirement years with them.