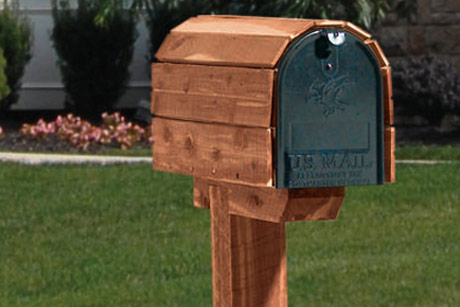 One of the worst things about winter is not being able to find your mailbox under the snow plow hump at the end of your driveway. It's probably not fun for your postal carrier either. But there are some cool mailboxes out there that can help you avoid that problem.
There are actually several mailboxes I found online that can swivel 360 degrees – this is good in ANY weather – so you don't have to stand in the street to get your mail!
The Tip Up Mailbox kit comes with a weight that raises that box up and out of harm's way. The mail carrier can pull a rope to bring it back down to level.
Finally – if you're worried about a plow, shovel or snow thrower hitting your mailbox – consider getting your next mailbox at alphamailpro.com. These boxes are equipped with a heavy-duty spring so the box bounces back!
With the latest wave in mailboxes, you'll never have to deal with snow-related mailbox tragedies ever again.