It may seem like an oxymoron, but for the health, safety and cleanliness of your family, it's important to actually wash your washing machine, and clean your dryer. In fact, according to the Centers for Disease control, following proper procedures for laundry and bedding are play a big part in helping prevent the spread of infection.
Get Rid of Germs in Your Washer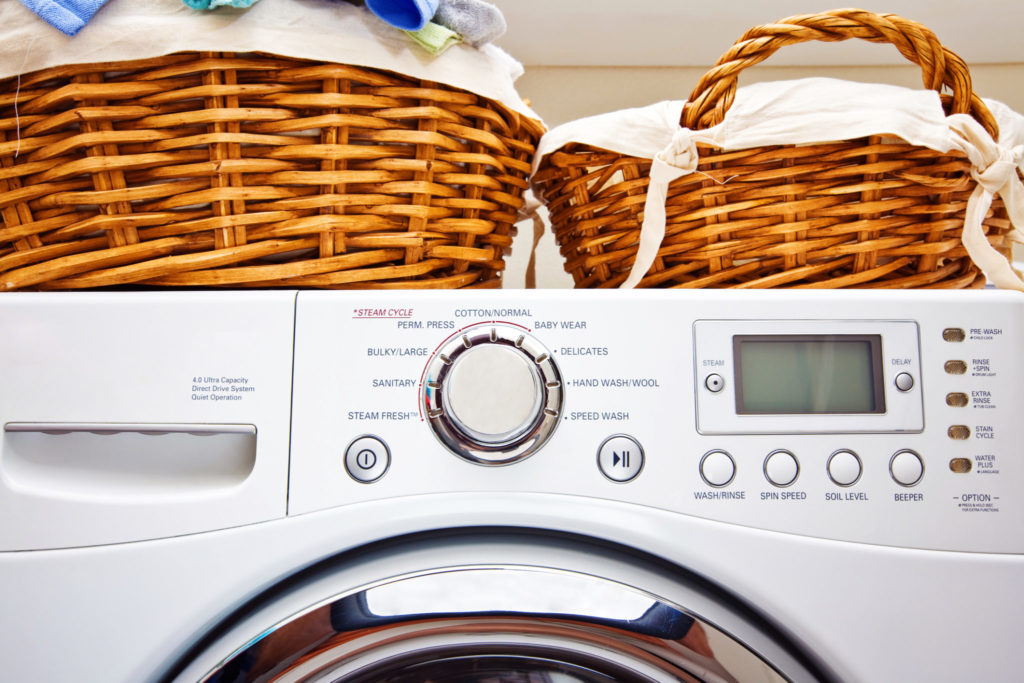 Did you know that your washing machine might not be washing the germs out of your family's clothes? Over the years, washing machines can become contaminated with fecal bacteria potentially leaving millions of germs behind in your laundry. Even worse, during cold and flu season, it may even be possible that viruses linger on clothes, potentially infecting those who come in contact with them.
To kill any viruses or bacteria, first wipe the washer door, washer door seals (front load) with a solution of 25% bleach and water. Unless white streaks are your thing, just be careful not to spill it or have it come in contact with clothes.
Next, run the washer without clothes with using just hot water and one-half gallon of bleach. The bleach will sanitize the machine and all its plumbing components, killing any virus or bacteria that's been left behind.
Be sure to select the "extra rinse" option to make sure all the bleach is cleaned out before the next load.
Once the cycle is complete, you can sanitize the surfaces of the washer and dryer by wiping the outside of both the washer and dryer with the 25% bleach solution, then again with plain water to remove any bleach left behind.
Tip: when sanitizing any surface, leave the disinfectant (in this case bleach) on for about 10 minutes as some need this much time to be completely effective at killing viruses.
How to Clean Your Dryer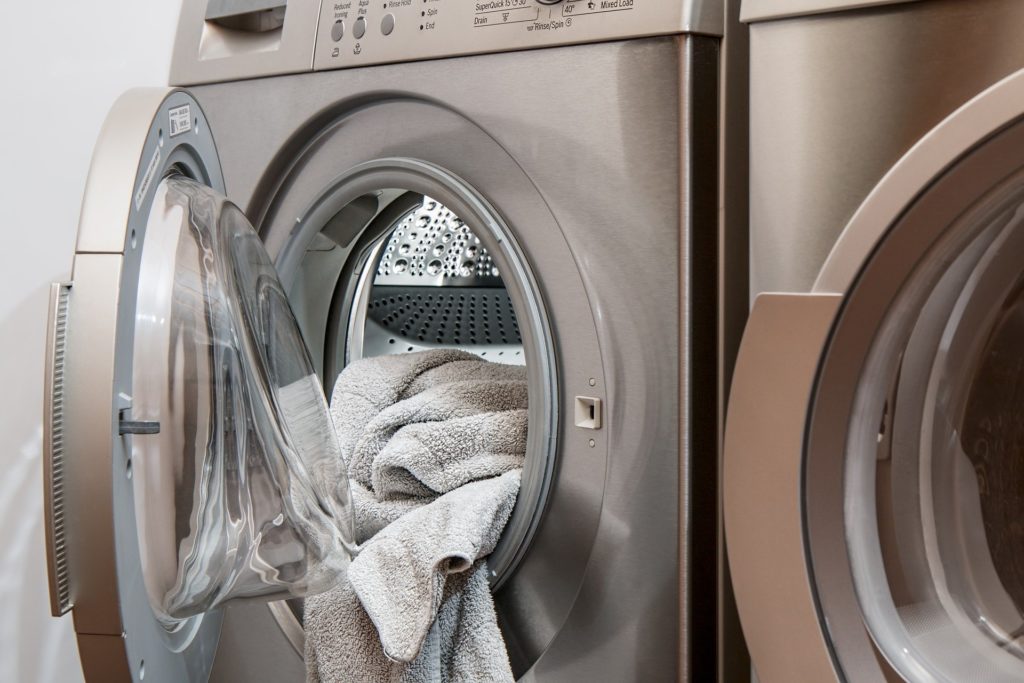 While a dryer doesn't pose the same health threat as a washer, there are lots of ways it can ruin clothes if not properely maintained.
If a stray crayon, a forgotten pen, or excess dye from clothing finds its way onto your dryer's drum, permanently stained clothes may be what comes out of the laundry. These stains can be removed from your dryer's tumbler by applying spray cleaner, a mild abrasive or laundry stain treatment to the affected area and then wiping with a damp cloth.
Then dry a load of old towels or rags for about 25 minutes. These steps will remove the stain from your dryer's drum–and even if a mark remains on the tumbler, the color won't transfer onto your clean laundry.
To keep the outside of porcelain-coated or painted steel washers and dryers sparkling, use a little dish detergent and a damp cloth. For stubborn stains on porcelain surfaces, try a small amount of non-abrasive cleanser.
Now, your washer and dryer will truly be clean and ready for duty, inside and out.
Note: For more tips to keep you and your family safe, subscribe to The Money Pit Home Improvement Podcast, ranked "#1 Best Home & Garden Podcast of All Time" by Apple Charts.