During my 20 years as a professional home inspector I've walked the floorboards of thousands of old houses. By now, I've developed an uncanny ability to predict the home repairs they'll need before even setting foot inside. It all comes down to understanding the decade-to-decade differences in old house construction and knowing the strengths and weaknesses of each period.
Whether you're looking for or already in love with an older house, here are the potential home repair needs you're likely to encounter. Knowing what to look for will help you spot and fix problems early, before they break your budget–or your heart.
Common Home Repairs for Houses Built From 1900 to 1940
Moisture and grading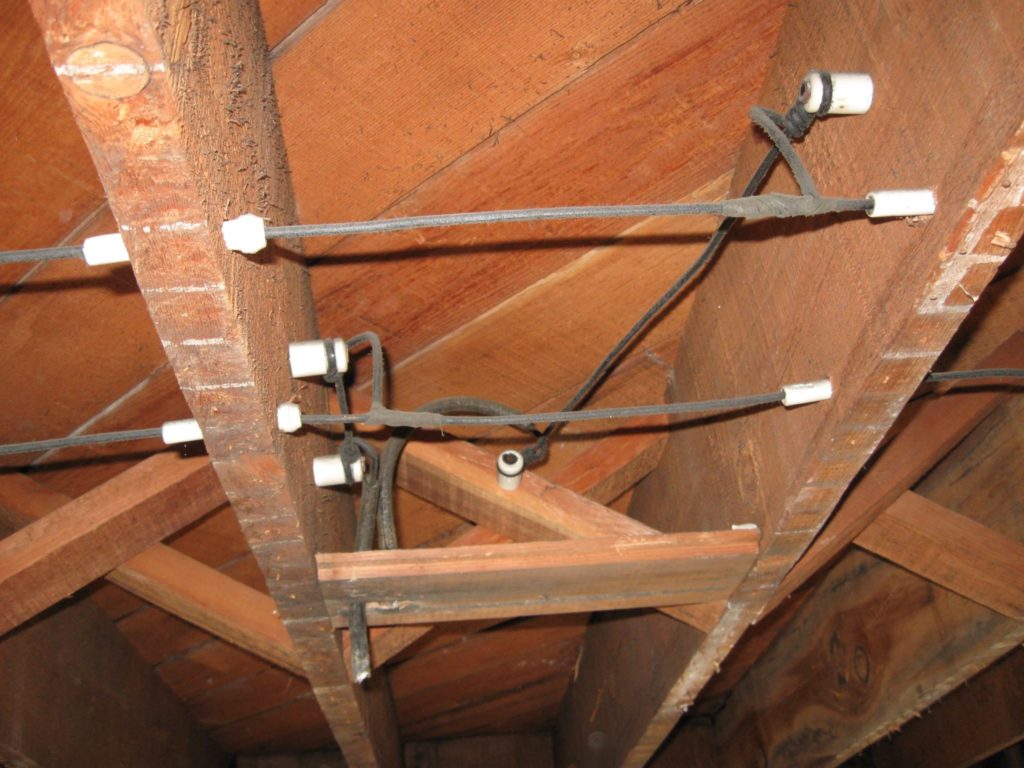 Water is the enemy of homes of any vintage, and problems with grading can lead to leaks and costly moisture issues. With a very old house especially, the way it's situated today isn't exactly the same as when it was built.
"Homes back then were protected by keeping them high and dry," says home restoration expert George Yonnone of Great Barrington, Mass. "Up here in New England we have houses that were built 24 inches off the ground, and now they're sitting in the ground for all kinds of reasons: roads were raised, grass and unraked leaves have composted around the building, and water has washed down off the street."
Another moisture-fighting old-house repair is fixing broken gutters, which can send thousands of gallons of water straight toward a home's foundation.
Wiring
Electrical wiring became standard in houses around 1920, and the knob-and-tube technology in vogue then is a major home repair need now. This type of wiring was strung alongside wooden framing on ceramic knobs and run through lumber via ceramic tubes. If any remains in your old house, plan on all-new electrical wiring for safety.
Insulation
If you're lucky enough to even have insulation in the walls and attic of your old home, it's probably just an inch or two deep. Hiring a pro to add blown-in insulation throughout the house can make all the difference in comfort and energy efficiency.
Framing
Early 20th-century homes were often built with studs two stories tall, a technique called balloon framing. The home repair that's needed here is because fire can race up through two stories of a balloon-framed house in no time. The common fix is to install short pieces of two-by-four lumber horizontally between wall studs as fire blocks.
Plumbing
Steel was used for plumbing pipes up through 1940–no problem until rust clogs them and leads to low water pressure as well as burst pipes. Replacement is definitely in order here, especially before steel piping spouts major leaks.
Chimneys
The protective terra cotta chimney liner common in today's construction is likely completely missing from the chimneys of old houses, so make yours safe with a liner installation or complete rebuild.
Common Home Repairs for Homes Built From 1940 to 1960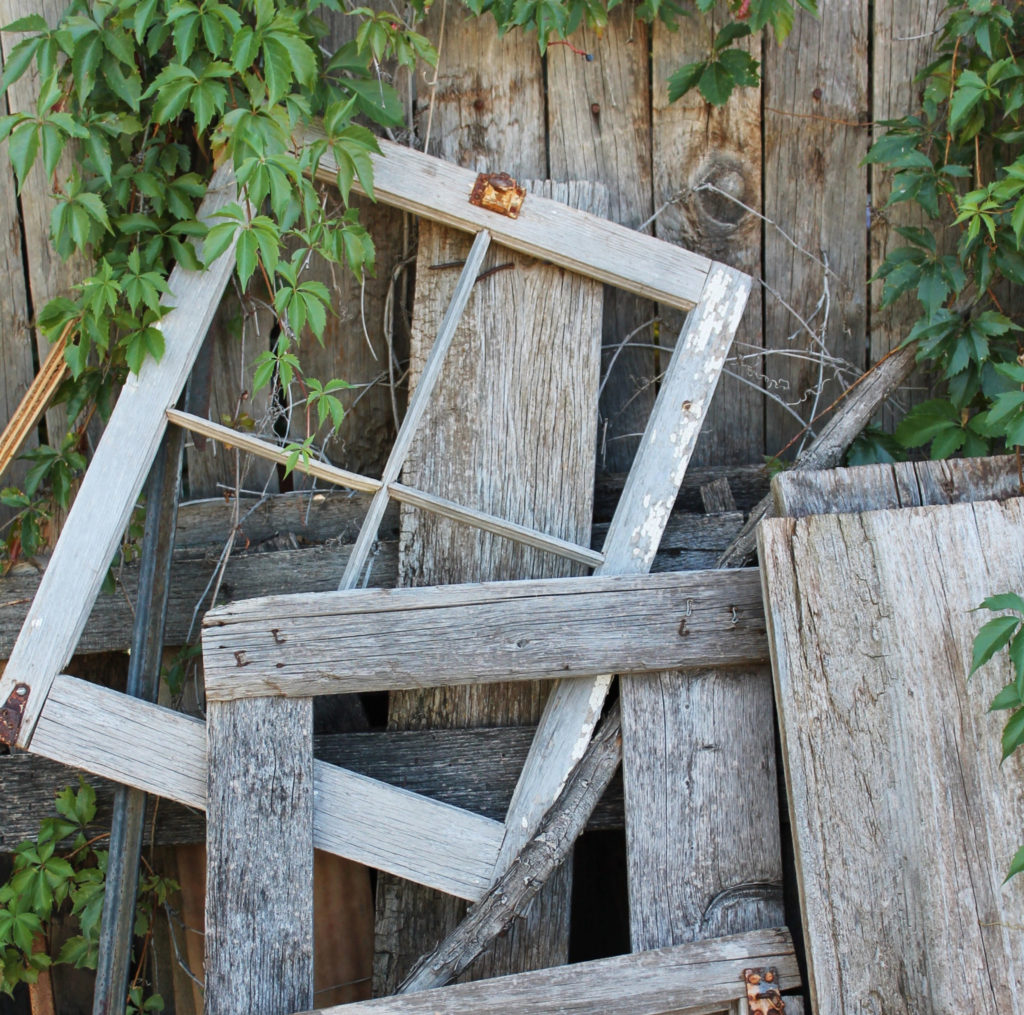 Drafty windows
In midcentury homes, steel and aluminum windows were the high-tech replacements for old iron-weighted wood models. However, they're now just as problematic as their predecessors, with their tendencies to rust and let in drafts. Look for contemporary, energy-efficient replacement windows, which come in designs to match home styles from all eras.
Undersized electrical systems
Electrical wiring systems got safer as the 1940s marched on, but the sizing of those systems didn't always match household demands. All the electrical needs of one room or even two were often piled onto the same circuit, causing that sudden dimming of the lights when a refrigerator or other major appliance kicked in. If you suspect that your home has undersized power support, call in an experienced electrician.
Asbestos
Creative uses of asbestos included attic insulation and those oh-so-familiar ceiling tiles and textures (popcorn, anyone?). It's wise to have such materials tested for asbestos by a qualified lab before tackling removal and replacement.
Common Home Repairs for Houses Built From 1960 to 1980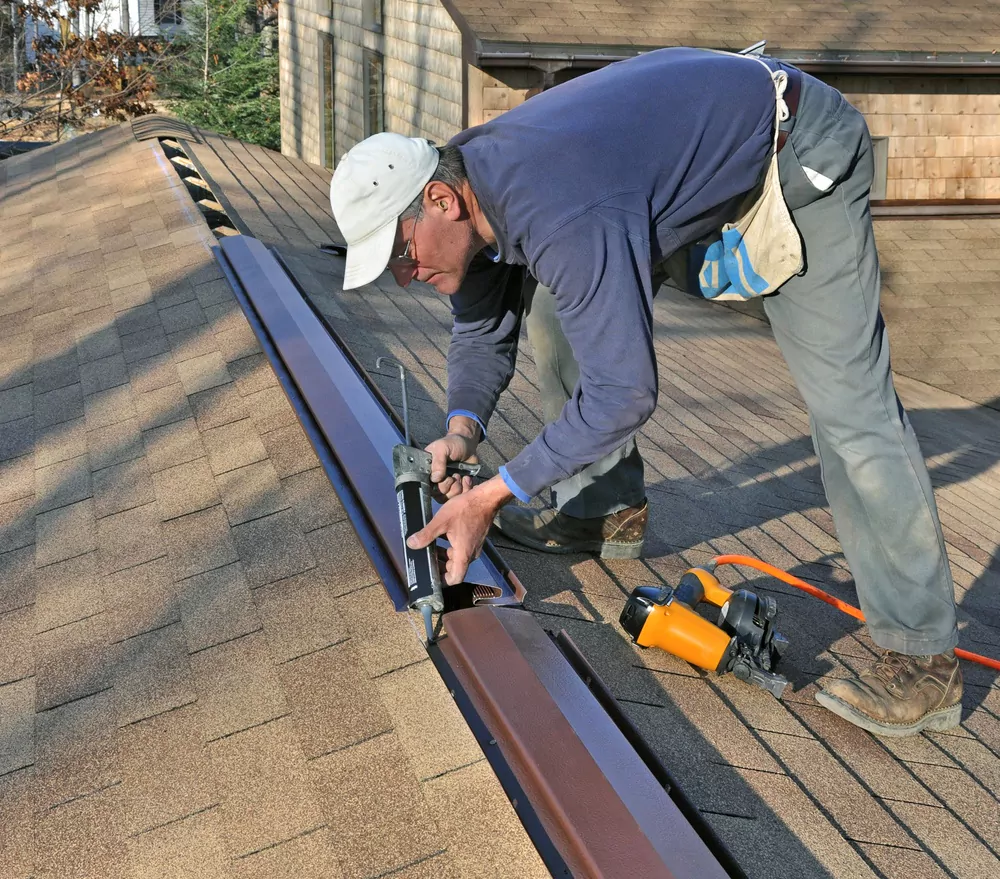 Attic and roof ventilation
Insufficient attic ventilation is a typical problem in homes of the 1960s and 1970s, leading to moisture buildup that causes roof sheathing to rot. Along with any structural home repairs and materials replacements, add continuous ridge and soffit venting to flush warm or moist air out of the attic year-round. This improvement will also lead to big savings on home heating and cooling costs.
Wiring
A new era of electrical code began in 1962, bringing with it one major misstep: aluminum branch circuit wiring. This type of wiring, installed between 1964 and 1973, frequently caught fire and brought down many family homes. Have an electrician inspect your wiring to see if it includes aluminum, and they'll be able to arrange repairs such as a modification using Copalum, as approved by the Consumer Product Safety Commission.
Hardboard Siding
Hardboard siding, also known as compressed paper, experienced some undue popularity during this period. The result is an exterior that is sloughing away by the day and taking structural integrity along with it, so plan to replace this product with a contemporary siding solution.
Common Home Repairs for Houses Built From 1980 to the Present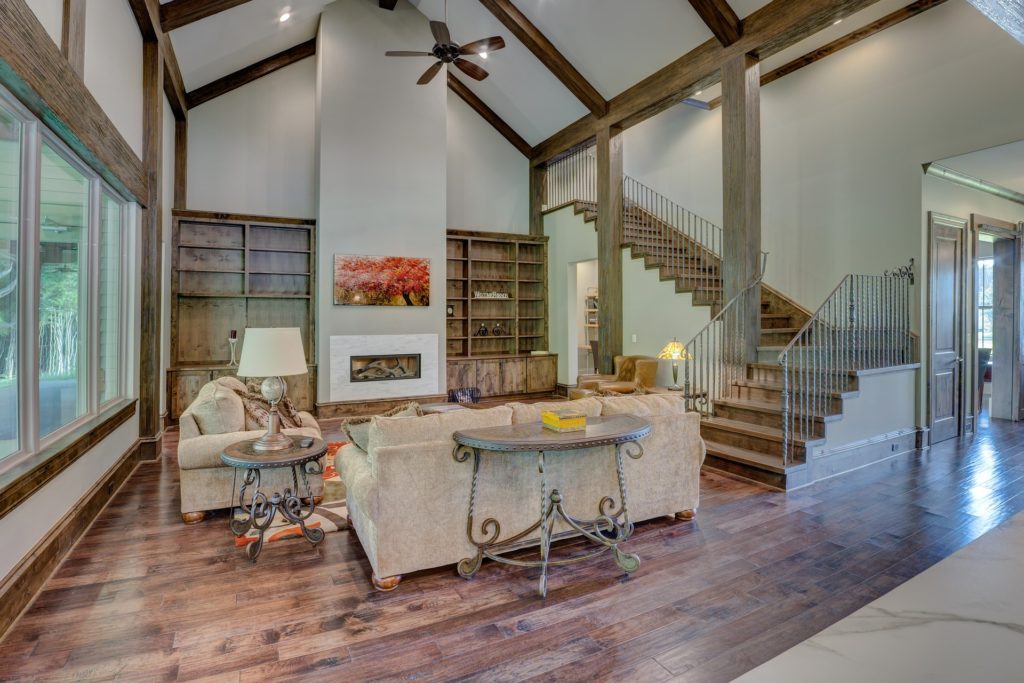 Cathedral ceilings
Those soaring cathedral ceilings so popular in recent eras leave a big gap in a home's energy efficiency, so consider installing ceiling fans to help push warm air down during winter and circulate cool air during summer.
Synthetic stucco
The classic look of stucco will need repair if it's formulated as Exterior Insulated Finish System (EIFS), in that the material tends to leak very badly. This leads to water damage and rot of a home's structure; either replace EIFS altogether or have a caulking gun constantly at the ready for repairs.
Roof Shingles
Around 1980, manufacturers of asphalt shingles shifted from an organic shingle base (or "matt") to one made of fiberglass. Seemed like a great idea until five to 10 years after installation, when the fiberglass shingles would begin to crack, rip and tear. Careful, consistent inspection of a roof bearing such shingles is important to maintenance and home repair. And make sure the task is done atop a ladder at the roof's edge, as such damage is difficult to spot from the ground.
It's true that they don't build 'em like they used to, but if you mix modern technologies and materials with the best of your old house's period features, you'll enjoy its charm as well as safety and energy efficiency, and reduced home repairs in the future.