New carpeting is a sound home improvement, but it's not cheap – and it's very hard to return. By doing a little homework before buying carpet, you'll save time, money and aggravation.
Every year almost 2 billion square yards of carpet are sold in the United States. But with hundreds of brands, styles and carpet types to choose from, there are a few things you should know before you'll be ready to roll out the red carpet – or the beige or the blue.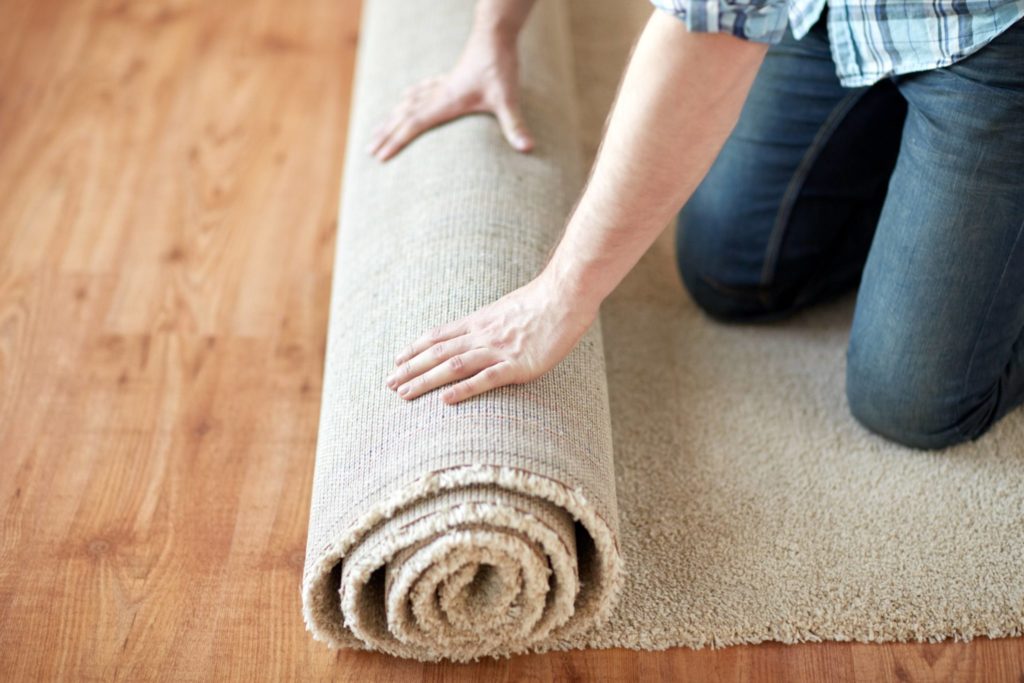 Making a realistic assessment of your lifestyle, living conditions and thinking about what you'll expect from a carpet is a good place to start. Choosing the right carpet for your application involves balancing strengths and weaknesses against cost. Thinking about the kind of traffic your carpet needs to endure will help you zero in on the best candidates once you get to the store.
Besides thinking about what you need, it's important to know how much carpet you'll need in order to develop a realistic budget. One trick-of-the-trade for measuring carpet is this: take the length of the room (in feet) and multiply by the width – then take this total and divide by 8. The result will give you an amount in square yards, with room for waste and a "fudge factor."
Floor covering websites can also help with instant calculators of buying carpet, but experts strongly recommend that before the actual carpet purchase, you have your room measured by a professional. Stock carpet width, positioning of doors and options for hiding unsightly seams can all impact the amount of carpet you'll ultimately need to purchase and a professional will know how to help you get the most for your carpet dollars.
Choosing the best type of carpet fiber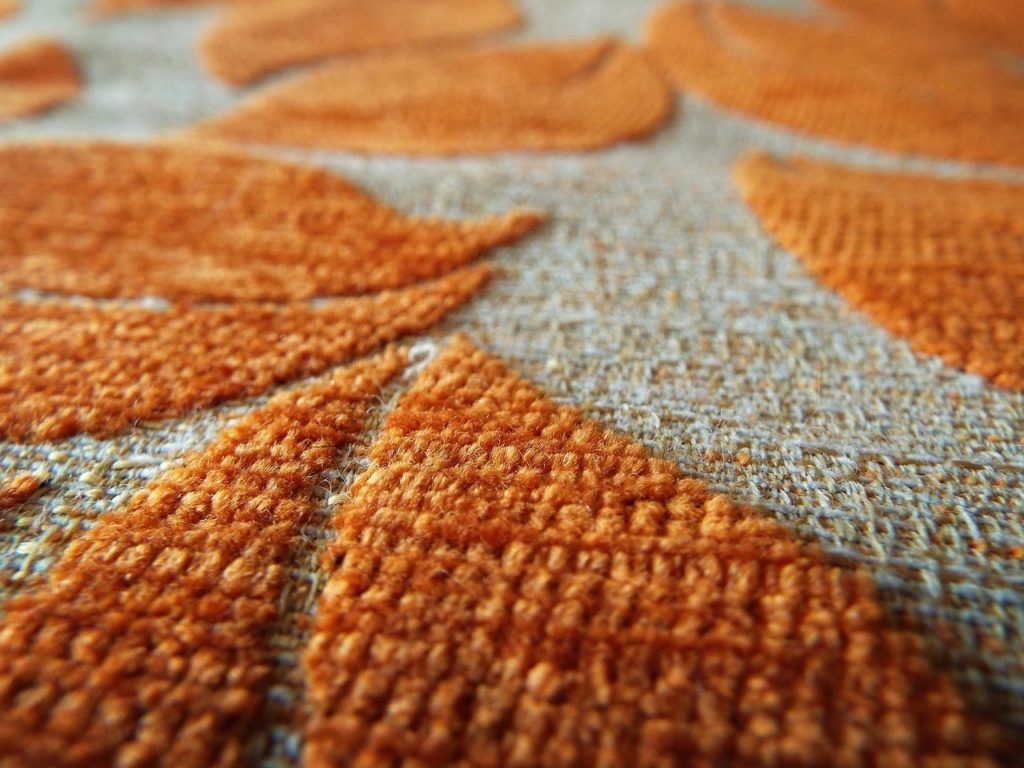 Chances are you've been thinking about the color of the carpet you want to purchase for months, but what about the fiber? Choosing the wrong fiber can change "Serene Sienna" into "Big Headache Brown". Your carpet color choice depends greatly on the amount of traffic the area will endure. the good news is that whereas carpet style and pricing vary greatly, the selection of carpet fibers is basically standard:
NYLON – Almost 2/3 of all carpeting sold today is nylon. Strong and readily available, it's the most common choice for any high traffic area.
PET POLYESTER – The long chemical name is Polyethylene Terepthalate. It has natural and permanent stain resistance and is comparable to nylon in strength and abrasion resistance.
OLEFIN – Although it's one of the most stain resistant fibers, it crushes easily. Olefin is a good choice for indoor/outdoor carpeting.
ACRYLIC – A popular carpet choice in the '60's because it looks and feels like wool. It has a tendency to fuzz and pill.
COTTON or RAYON – These carpet fibers are best suited for area or throw rugs.
WOOL – This makes excellent Berber, plush, or frieze carpet. It naturally resists stains, crush and fire. Some of the best wool comes from New Zealand and has a jute backing.
How to shop for carpet
For the savvy consumer buying carpet, comparison shopping is a given. Unfortunately, what's not a given is the standards by which you'd compare carpet. There are no uniform state requirements as to how carpeting is sold. One store may be pricing by square yards, while down the street the same carpet is sold by the square foot. And, unlike cars or appliances, there is no manufacturer's suggested retail price (MSRP) for carpeting.
In addition, it's probably been eight or ten years since you've bought any kind of floor covering. At that time, you most likely sought out established name brands like Karastan, Bigelow, or Mohawk, directly comparing style numbers and prices. Those days are long gone. Today, Mohawk owns Karastan, and there's no longer a Bigelow carpet mill. It's also common practice for large volume floor covering stores to privately label carpet, further confusing the issue and making it impossible for you to compare apples to apples.
So, how do you avoid getting the wool pulled over your eyes when it comes to buying carpet? According to Barbra Wilson, Manager of Technical Information for the Carpet and Rug Institute (CRI), a non-profit trade organization, your hands are as important as your feet when selecting carpet. She recommends these steps for a foothold on the right choice of carpet:
Set the sample on flat surface and run your fingers through the carpet pile. The harder it is to work through the pile and touch the bottom of the carpet, the more dense the construction. For maximum durability, especially important in high traffic areas, look for tightly packed fibers, whether they be nylon, wool or PET.
Check the pile height of the carpet. The shorter the pile, the better it is for high use areas.
Check the pile tightness. To test cut pile (fibers standing straight up with no twist) bend the sample in half and check each bundle, or strand, to see how tightly it's twisted. In Berbers, (looped fibers) look for the tightest twist you can find. Big "popcorn" loops will break down easily.
How to choose the best carpet padding
Ever ruin a good steak with a bad sauce? Don't "under" mind your new carpet with bad padding. Too often it's the last and least regarded decision in the carpet buying process. But experts agree that quality padding is essential to your carpet's performance and longevity. In fact, if you don't follow your carpet manufacturer's padding guidelines, you may void the carpet's warranty.
Padding needs generally match your carpet needs, so choose accordingly:
WAFFLE RUBBER – Still used today, but often improperly. The waffle creates the illusion of carpet thickness, but because they're mostly air, the waffles break down quickly.
FOAM PADDING – Often called "prime foam", this material is made of urethane and even when purchased at its maximum thickness and density, is not recommended for high traffic areas.
REBOND – This is the most frequently used padding. It's actually made of scraps of high-density furniture foam. The Carpet Cushion Council recommends a rebond pad of at least 6.5 pounds per cubic foot and 3/8 inch for high traffic areas. Rebond padding is NOT recommended for use under Berber carpet due to yellow blotching caused by the rebond off-gassing.
SLAB RUBBER – Claims long wear, resistance to furniture indentation and tolerance of high traffic areas. For optimum performance, ask for 100 ounce, 19 pound density slab rubber.
FROTHED FOAM – A newer addition to the market, it's becoming a favorite because it seems to prolong the life of the carpet for the same price as slab rubber padding. Frothed foam also claims virtually no VOC's (votile organic compounds that off-gas and can contribute to indoor air pollution).
Carpet Warranties: What they don't tell you!
Author Jim Goddard, known nationally as the "Carpet Guru" warns consumers not to buy a carpet based on the warranty. Most mills offer a 10-year warranty on wear, and some offer 7 years on stains. Many dealers will even extend warranties to 25 years, or even a "lifetime."
When it comes to buying carpet, don't let the rug get pulled out from under you by missing the fine print. According to Goddard, most warranty terms, conditions and replacement policies are usually so restrictive, they're generally useless. Reimbursements are calculated with a sliding scale based on the age of your carpet and replacement is only offered for the defective area. In fact, Goddard says, "In 20 years, I've never seen a mill replace an entire carpet."