Thinking about redoing the floors in your home or business? If you've got any furry family members, now is the perfect time to think about which flooring types might hold up best in the face of scratchy paws, accidents and excessive shedding! A good pet-friendly floor must be easy to clean with a vacuum cleaner and mop, moisture resistant so it doesn't become permanently damaged in the event of accidents or spills, and safe and comfortable for you and your pet. Of course, it has to look great too! Here are the best flooring types for homes with pets.
Solid hardwood floors that stand up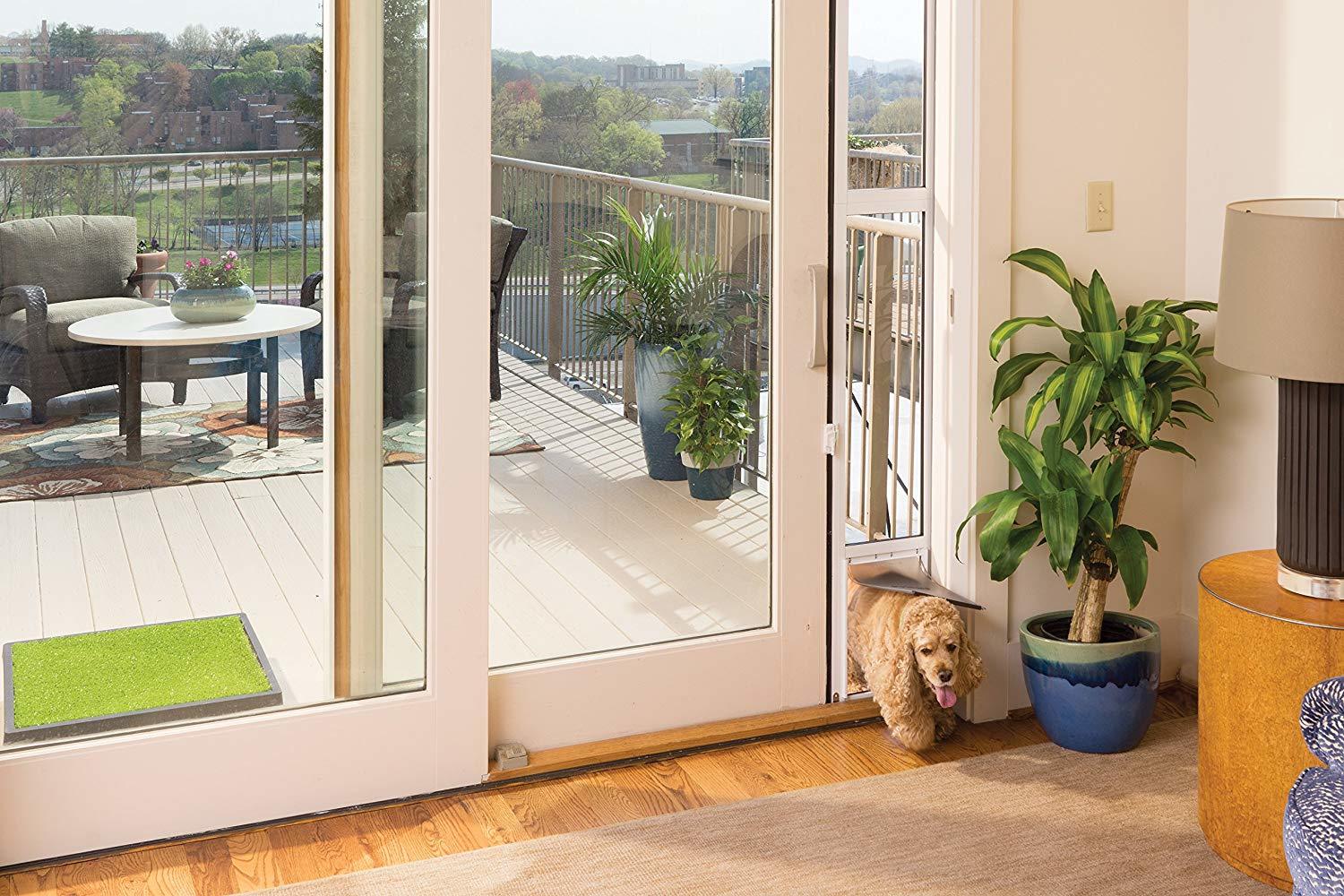 With hardwood being one of the most expensive and scratch-prone flooring options out there, you might be somewhat confused as to why we placed it at the top of our pet-friendly floor list. The fact is that solid hardwood floors are a lifetime investment that can be sanded, refinished and repaired thousands of times. Unlike carpet or a porous tile, hardwood doesn't require you to replace your entire floor in the face of permanent stains or scratches.
Any hard-surface flooring is a good pick because it's more resistant to pet stains and can be cleaned easily, but hardwood's pure longevity—when properly maintained, it can last for hundreds of years—is really what makes it the winner against other hard floors. It's also less likely to trap in dirt, dust and dander than other kinds of floors, so you know that you're getting rid of everything when you vacuum your hardwood.
Finally, many of the pre-finished hardwood floor products have advanced to the point where scratching from pet paws is virtually eliminated. These factory applied finishes stand up far better than anything that can be applied after the flooring is installed.
Engineered hardwood designed for pet durability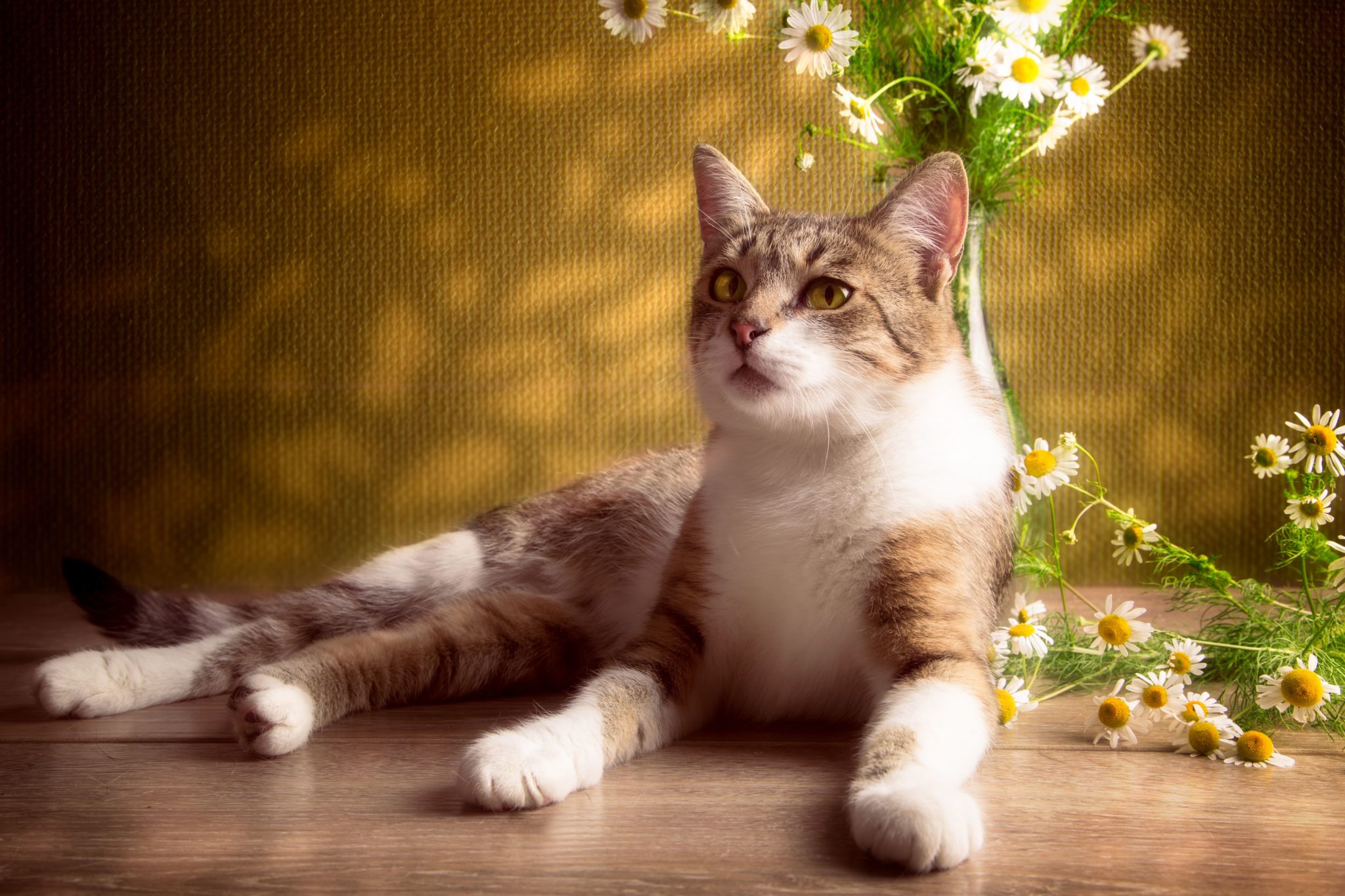 Engineered hardwood can appear identical to solid hardwood, but it's more dimensionally stable. Its made of several layers of wood and finished with a top layer or veneer of real hardwood. There is no question that solid hardwood will last longer, as engineered wood can't be sanded and refinished as many times as hardwood can.
However, engineered hardwood has some technical advantages that makes it a good pick for pet-heavy homes. Its core is more stable, which makes it less likely to expand or shift when exposed to moisture or humidity, so it may perform better than solid hardwood in the face of pet accidents and water bowls. It also tends to be more affordable, so it can be good for rentals or starter homes.
Cork floors are easy on the paws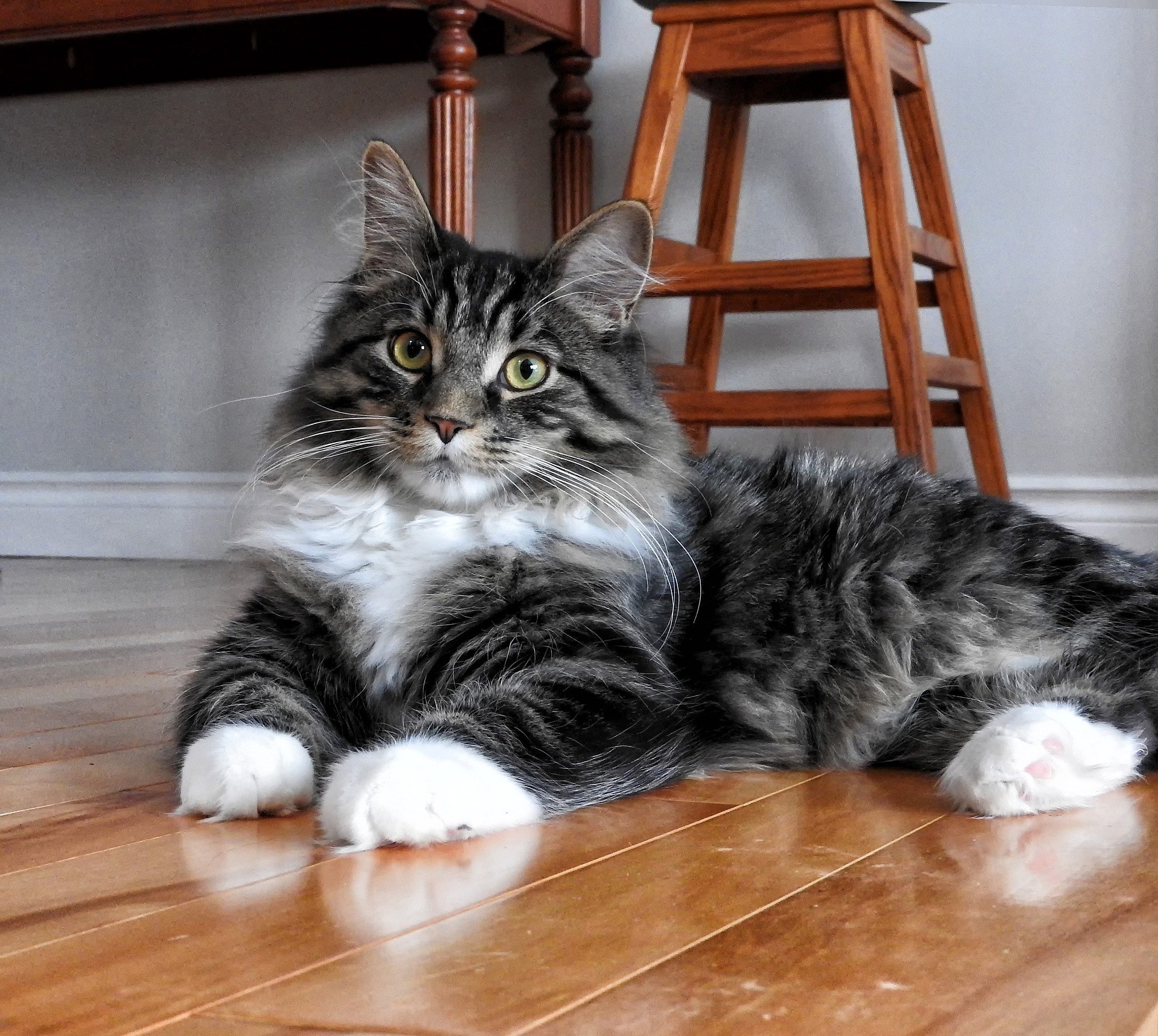 One of the primary downfalls of any type of hardwood is that it can be hard and slippery. If you've ever had a pet who's afraid of hardwood, you know that it can be grueling to watch your pup vigilantly inch across the kitchen or dining room floor.
If your goal is to find the best flooring for anxious animals, cork is a good option. This pet friendly floor material is soft and cushy underfoot and "gives" when walked on. What's more, cork floors are more resistant to mold, mildew and termites than other types of floors and have the unique ability to self-correct by indentations, scratches or nicks.
While cork is versatile in appearance, it's generally not as classic looking as hardwood, so it's not always the best pick for every design style.
Carpeting designed just for pets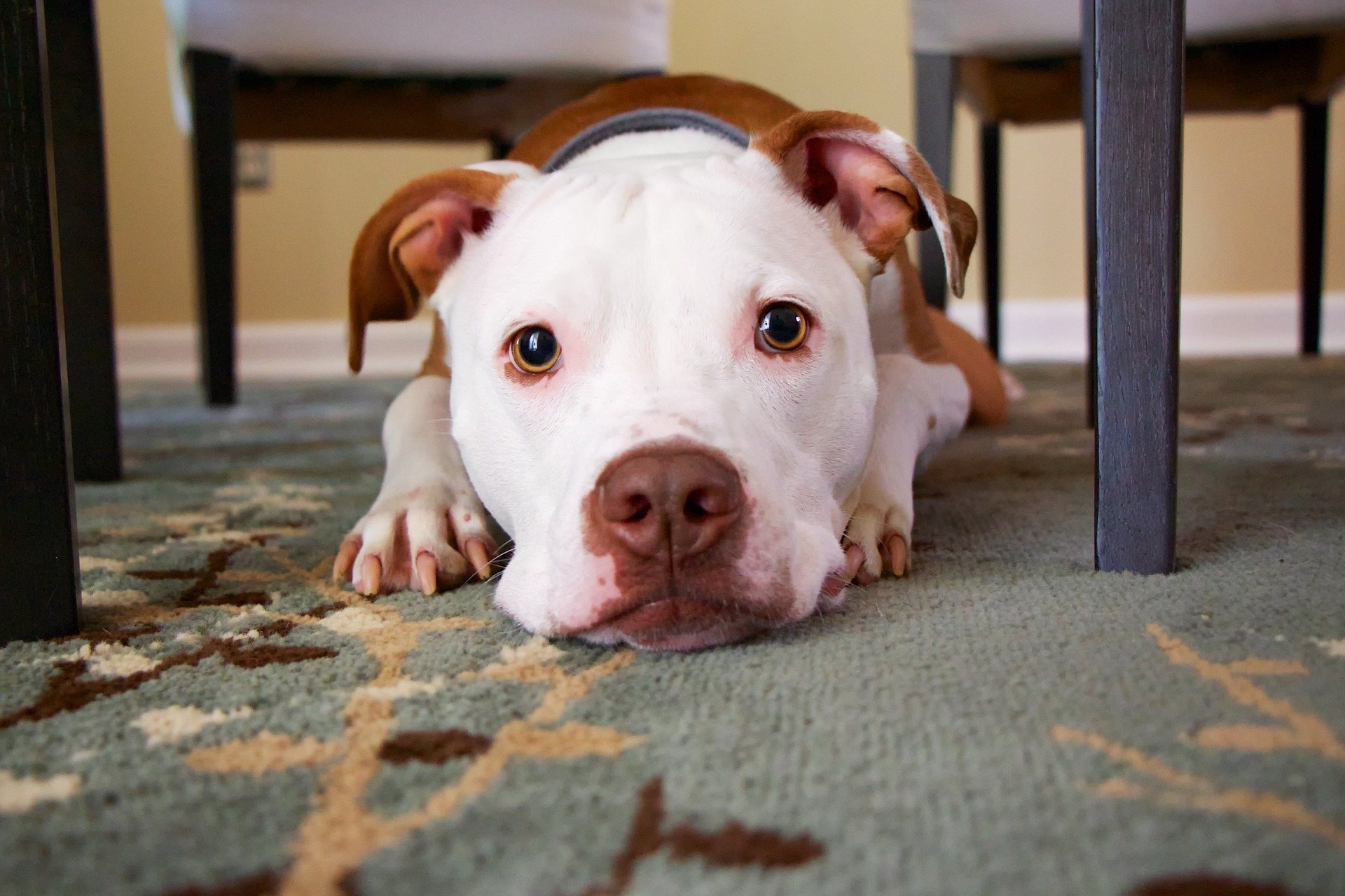 Carpeting certainly brings some major cons when it comes to pet-friendly environments. It's harder to clean, more likely to stain and harder to repair than hard-surface floors. If your pup tears one portion of your carpeted floor, you're basically stuck replacing the entire thing.
On the other hand, carpet and rugs are more comfortable and affordable than most hard floors and they're wonderful for pets who aren't fond of slippery hardwood or tiles. You might consider choosing carpeting that has been engineered specifically for pets, as these options typically feature stronger stain resistance and better moisture control.
Vinyl tiles or planks durable and inexpensive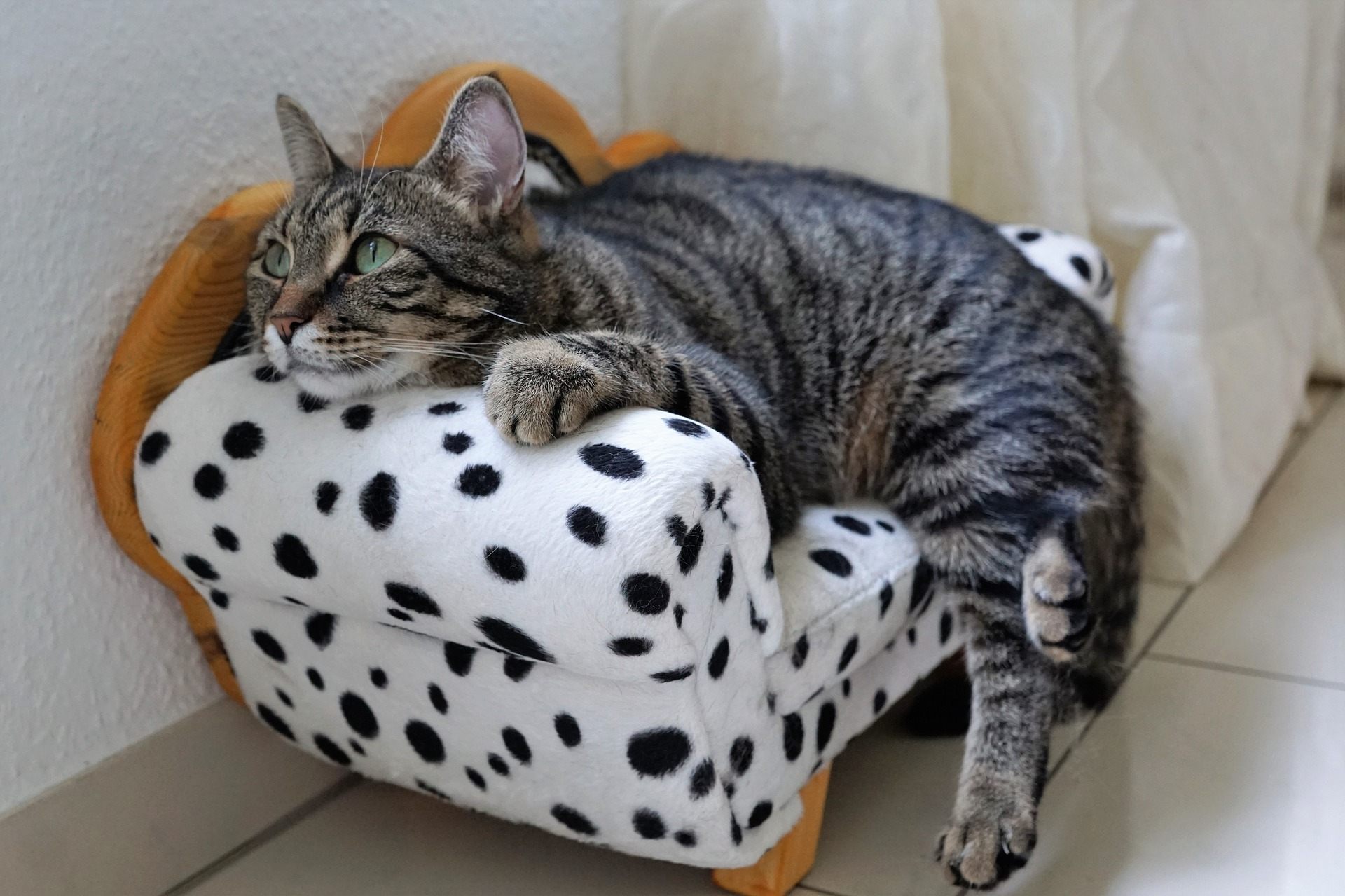 Vinyl is a good option for floors in pet-friendly homes and businesses because it's waterproof, durable and economical. In fact, it's often used in vet offices, grooming businesses and boarding facilities. As one of the most affordable types of flooring, many people are surprised to see how far vinyl floors have come.
Gone are the days of thin sheet vinyl rolls that peel at the edges! These days, home- and business-owners can choose from hundreds of unique colors, styles and finishes, with popular options such as vinyl tiles and vinyl planks that look like hardwood. With that said, vinyl is not nearly as long-lasting or durable as wood floors, so you can expect to have to replace it over time.
Pet friendly laminate floors handle wear and tear like never before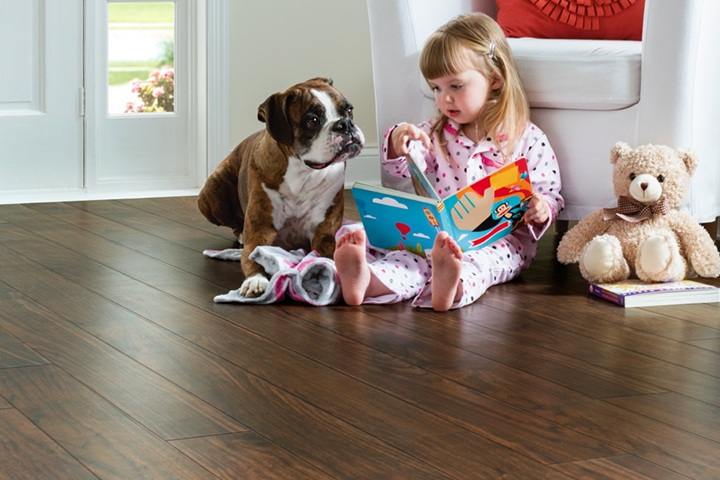 Another one of the more inexpensive flooring options, laminate has gained serious popularity as a pet-friendly floor for its authentic wood-look, easy DIY installation and improved performance.
Historically, laminate floors weren't the best choice for pet owners because they have the tendency to warp when exposed to humidity or moisture. However, the top laminate floor manufacturers now make durable, water resistant laminate floors that won't warp. These pet-friendly advancements make laminate floor good choice for pets because it's incredibly easy to clean and holds up surprisingly well when scratched or nicked.
Pet-proof rubber flooring offers industrial strength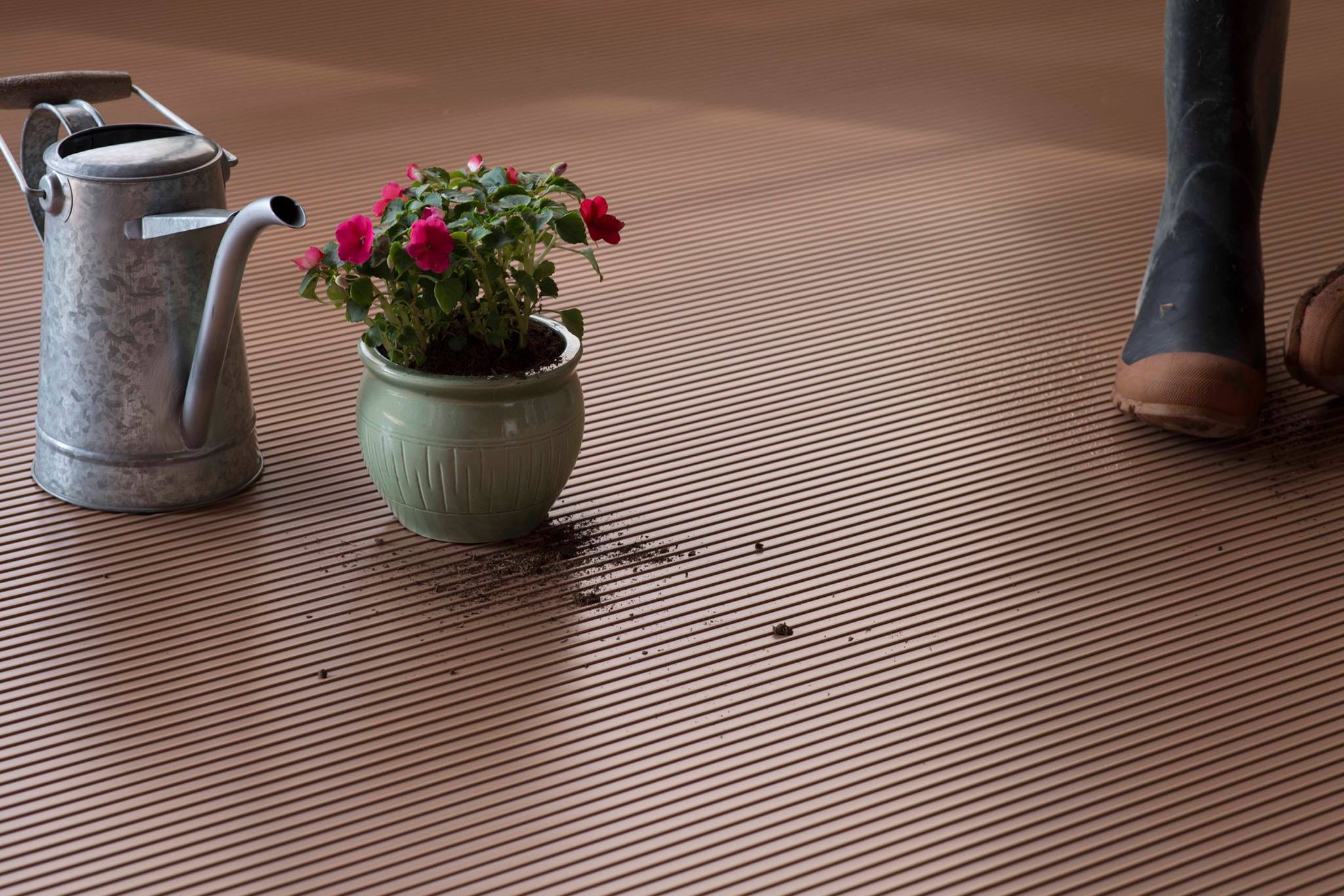 Rubber flooring is easy to clean and slip-resistant, making it good for older or anxious pets.
Often used in commercial environments because they don't tend to be very attractive, rubber floors can be used in basements, pet play areas, garages or other spaces where Fido might roam.
If you've never seen rubber floors in real life, they are similar to or the same as those springy, black floors in gyms. This kind of floor is often used as a subfloor for pet flooring because it's antibacterial and resistant to mold and mildew, so it won't trap any gross stuff if you opt for a different top layer.
The right floor for both you and your pet
There is no one-size-fits-all floor for people with pets. Your budget, décor style and pet's needs will help guide you towards the flooring that's most appropriate for your home.
If you go with any of the floor types listed above, you can rest easy knowing you're getting a durable, pet-friendly floor that will last through all the joyous and not-so-joyous moments of pet ownership!