Your pet is an integral part of your family. You want them to be involved in every part of your life and welcome in every room. There is no doubt pets place additional wear and tear on your home. The furnishings and materials you choose for your home make all the difference when it comes to reducing the amount of wear and tear on your home. Let's take a look at 5 tips to focus on when it comes to creating the perfect pet proof home.
Say No To Textured Walls
You may not think of your walls as being a factor when it comes to your pets. However, over time your walls can become stained from coming in contact with your pets fur and skin. Cats are notorious for rubbing against their favorite walls transferring dirt and oils from their skin onto your wall. Your canine best friend will get so excited that he wags his tail, brushing it up against the wall and leaving dirt behind!
It is recommended to have walls with minimal to no texture. The texture on the walls, make it easier for dirt to grab and hold on. As a result, the walls will be more difficult to clean and need cleaning more frequently. Instead, opt for smooth walls, and paints which are stain resistant and easy to clean.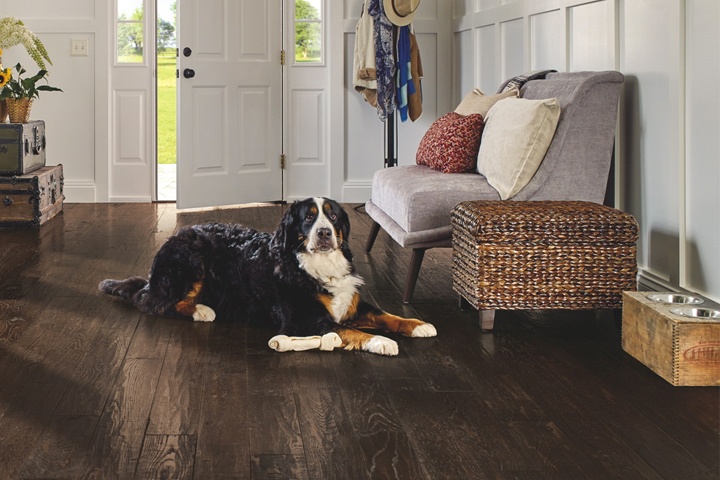 Muddy paws and claws are a floor's worst nightmare. It's very easy for claws to leave unsightly indentations and scratches on your beautiful floors. Choosing a carpet, will, of course, eliminate the issue of pet scratches in your flooring but make it easy for claws to snag the fibers. When choosing a carpet for your dog proof home, pick a style that is durable and stain resistant.
For those who prefer the look and ease of hardwood, you do not have to settle. Laminate flooring is a great alternative that looks like traditional hardwood but is scratch and stain resistant. It is more durable than hardwood and easy to clean. Engineered Vinyl Plank (EVP) or Luxury Vinyl Planks (LVP) area also a good option for floors in pet-friendly homes and businesses because it's waterproof, durable and economical.
For other areas of your home, such as the kitchen, mudroom, or bathrooms ceramic tile is an option. It is extremely durable against claws, easy to clean and comes in a variety of designs and colors.
Pet-Friendly Furniture
Furniture and pets are like oil and water. Furniture is a large investment that you do not want to be ruined by claws and teeth. Think carefully when choosing the material. First and foremost, choose thick upholstery material that can handle claws. Synthetic material, leather, and vinyl are recommended due to their durability. Leather and vinyl have an added bonus, in that it is easy to wipe or vacuum pet off of the furniture.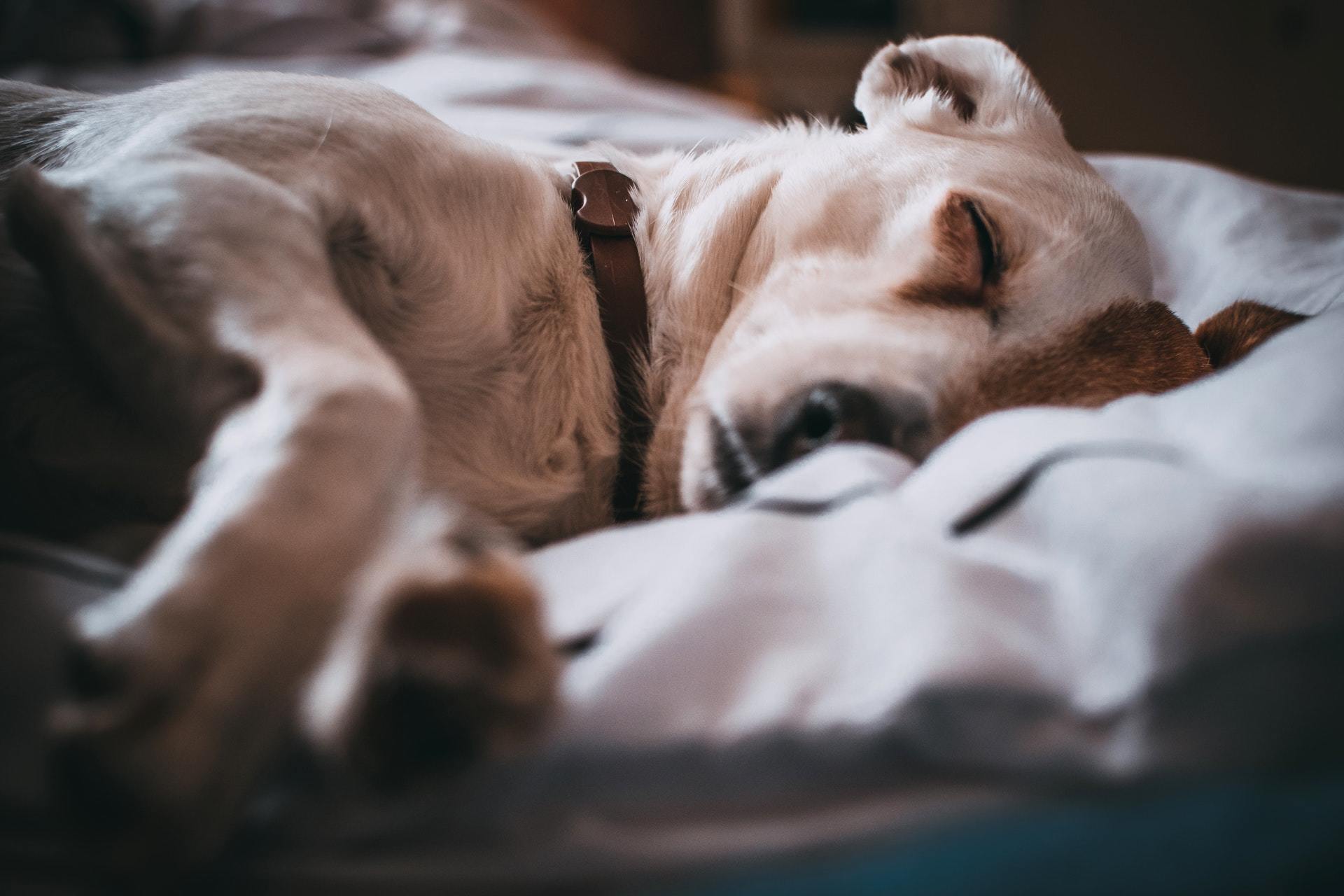 A Bed of Their Own
Even better than using your furniture as their bed or favorite napping place is to have one all their own. You're thinking you don't want a random dog bed in your living space clashing with the furniture right? Guess what? It doesn't have too! There are hundreds of different pet beds on the market. Choose from elevated pet beds, pet beds on the floor, and a variety of different shapes and sizes. You can also choose from any color imaginable. With so many options of pet beds, you are sure to find one that fits in perfectly with your decor and desire for a dog proof home..
Providing Alternatives
It is completely reasonable that you do not want your beloved pets to destroy your home. Providing alternative options for your pets apart from your walls, floors, and furniture can significantly reduce the wear and tear on your home. Providing pet beds is a good first step that your furniture will thank you for. If you have cats, think about integrating toys such as scratching posts, or cat towers into your home. For dog owners, chew toys and bones are a phenomenal idea as a replacement to furniture legs and cushions.
You want to enjoy your pets in your home without worrying about damage to your home. By following these 5 simple tips for a pet proof home, you'll spend less time worrying about your home and more time enjoying your four-legged friendly members!