In decades past, the role of the bathroom in a Money Pit was pit stop, plain and simple. A place for the necessaries, which at the time wasn't defined as different hair products for each family member. There are still many homes out there boasting cramped spaces from another era, often accompanied by some decidedly ugly tile and fixture colors. If this sounds like you, it's time for a bathroom remodel.
Today, people want a full scope of emotions and services from their bathrooms. It's still where you bathe, but now it's more likely to be upright in a shower – which might have multiple showerheads and sprays. It's still where you groom, but now it may be in a separate area complete with a lush custom-built vanity. It's still where you answer nature's call, but now that might be in a separate water closet. It's where you need super high amounts of light and super low amounts of light, adequate hot water delivered as efficiently as possible, and a strong (ideally silent) venting system.
Considerations for bathroom remodeling include plumbing, electrical, structural issues, ventilation and safety, all before you even start thinking about the vast array of cool products and styles. To keep your sanity in planning, as always, start by envisioning the desired end result for success in creating a safe, comfortable and personalized bathroom space.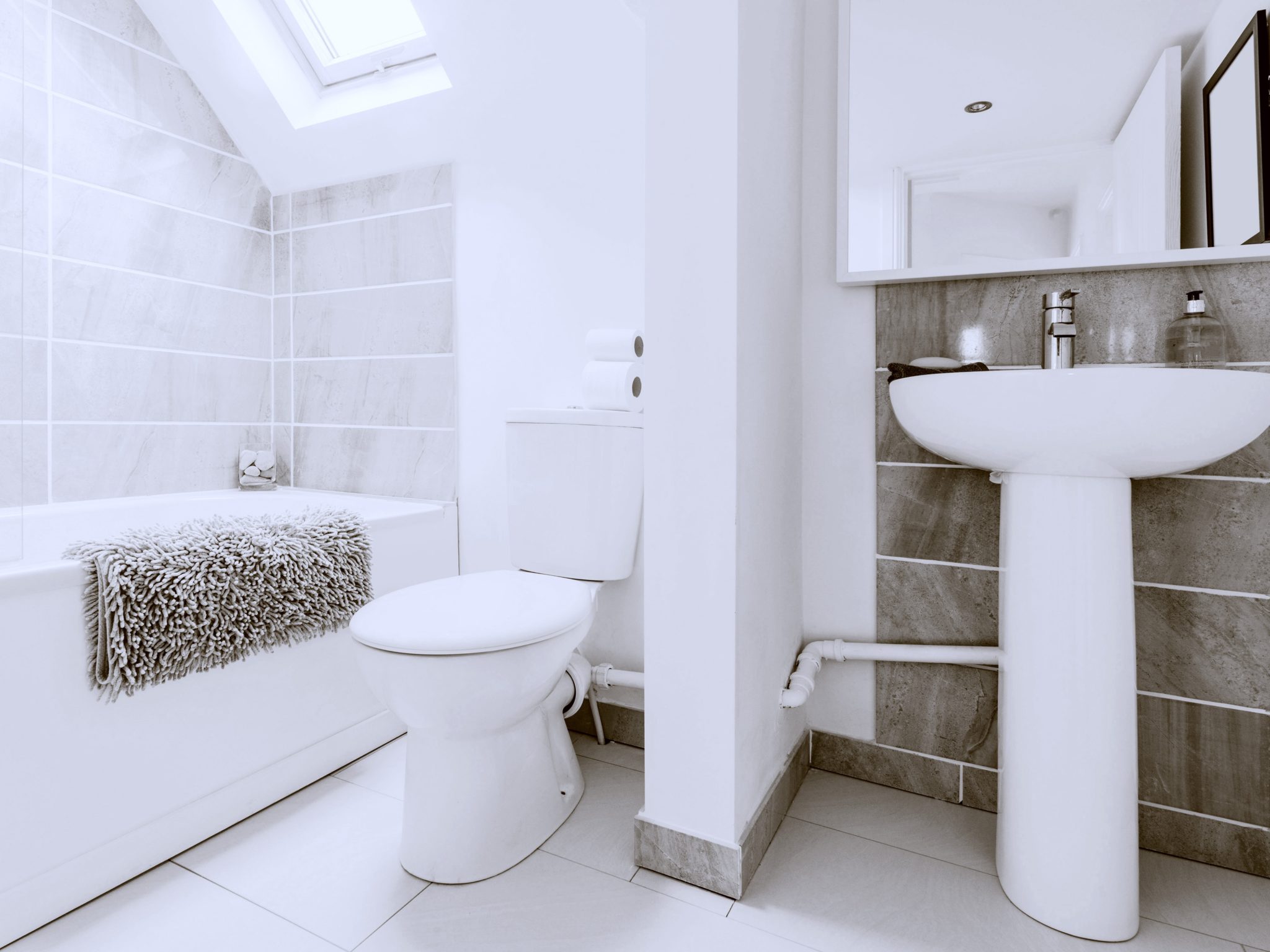 A lot of times, a bathroom remodel start with a case of the uglies, so it's pretty easy to determine a goal to update outdated colors and styles. But beyond cosmetic concerns, it's important to define how your new bathroom will be used.Is this ahigh-traffic, daily use bathroom for you or your kids? Small children or teenagers? What kinds of guests will use the space? All ages, shapes and sizes? For bathroom remodels, it's worth considering additional goals such as accessibility, safety and comfort.
If your bathroom is bursting at the seams, you may need a more complex remodel to achieve the goal of more space. Ditto if your goal is to create the whole sanctuary experience with an in-home spa. A master bath should be fitted to its masters. Large baths can be great at resale, but prepare yourself for a major undertaking.
Another consideration is ventilation. Peeling paint and constant mildew battles in the bathroom are a wake-up call to consider improving ventilation. Excessive humidity can cause allergy problems, in addition to damaging windows, walls, and ceilings by encouraging the presence of molds, mildew, bacteria, dust mites, rot and insects.
Whether you want a bathroom that sticks to the basics or one that makes luxury a priority, the key to planning a bathroom remodel is visualizing how your ideal space would function and then working backwards to make that a reality.