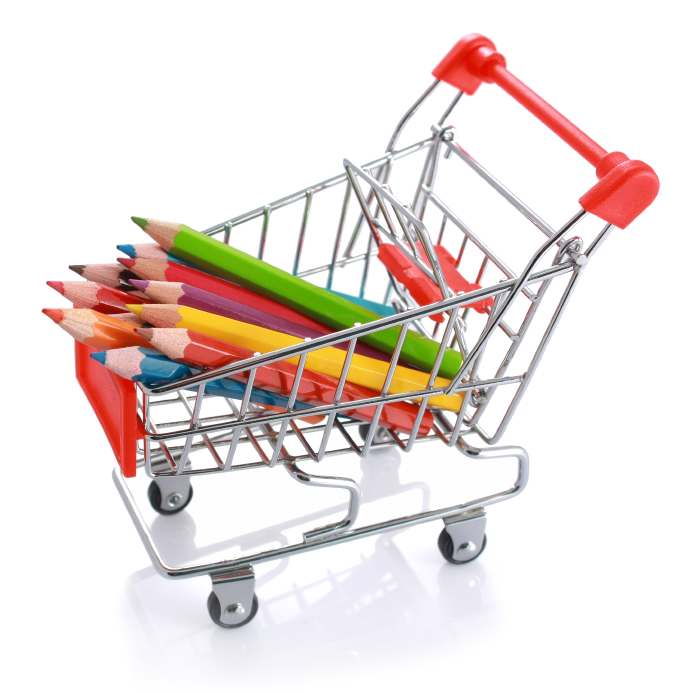 Back-to-School season is the most wonderful time of year for parents, and the shopping that comes with it has made it the second-most-wonderful season for retailers. This fall, spending for grade schoolers through college students is expected to reach more than $72 billion, with the typical family shelling out $634 for new apparel, shoes, supplies and electronics.
This average 2013 back-to-school budget is a little lower than last year's $688, but still well above spending in the slump years that came before. What's more, families now start making their shopping lists, checking them twice, and scoping out needs, wants and competitive pricing online as early as July, the unofficial pre-shopping season. Focus on cost and practicality also tends to extend shopping until after kids are back in the classroom, with parents postponing some purchases for bigger markdowns and campus news on what's hot and what's not.
Speaking of students, they can be a bigger help than ever before when it comes to back-to-school shopping. Thanks to social media, broadcast media and word-of-mouth from peers, they're surprisingly savvy about design and color trends, great gadgets, and the features they need most in their school tools. Kids typically know what they want well before shopping begins, so if you make the most of their input, prioritize your list and comparison shop online, your family's $600-plus back-to-school budget can go a long, long way!