Summer marks the start of outdoor fun, like backyard barbecues, beaches and parties. Unfortunately, summer also marks the riskiest time of year for pool drownings. Drowning is the leading cause of death to young children and can occur quickly, often without splashing or screams. Good pool safety practices can increase water safety for kids and prevent pool drownings.
According to the Consumer Product Safety Commission (CPSC), 280 children are likely to die this year from drowning in backyard pools and another 2200 will be hospitalized. A lapse in parental supervision is responsible for drowning accidents almost 70% of the time. Parents who thought they were only away for "two seconds" found out how quickly disaster can strike!
But parents can't be everywhere at once and it's tragically easy to underestimate the ability of children. Kids are constantly learning new things and a fence that can't be climbed one day is easily surpassed the next.
Layers of Protection: Key to Pool Safety
So how do you protect children from a pool tragedy? The answer lays in an pool safety approach called layers of protection. The concept is simple: by adding several layers of safety to any pool installation. While this is NOT a replacement for parental supervision, it can serve as an important supplement. Here's where to start:
Install Proper Pool Fences
Pool fences are by far the most effective deterrent against drowning. Pool safety fences are different from garden and yard fences. They must be properly designed for pool protection. Pool fences should be at least 4 feet high and designed to be non-climbable. With chain link fencing, for example, the mesh opening should be 1 1/4 inches or less, too small for a toddler to get a toe hold on. With iron fences, spacing between vertical bars can be no more than 4 inches. Horizontal supports must be mounted facing the pool and spaced greater than 45 inches apart.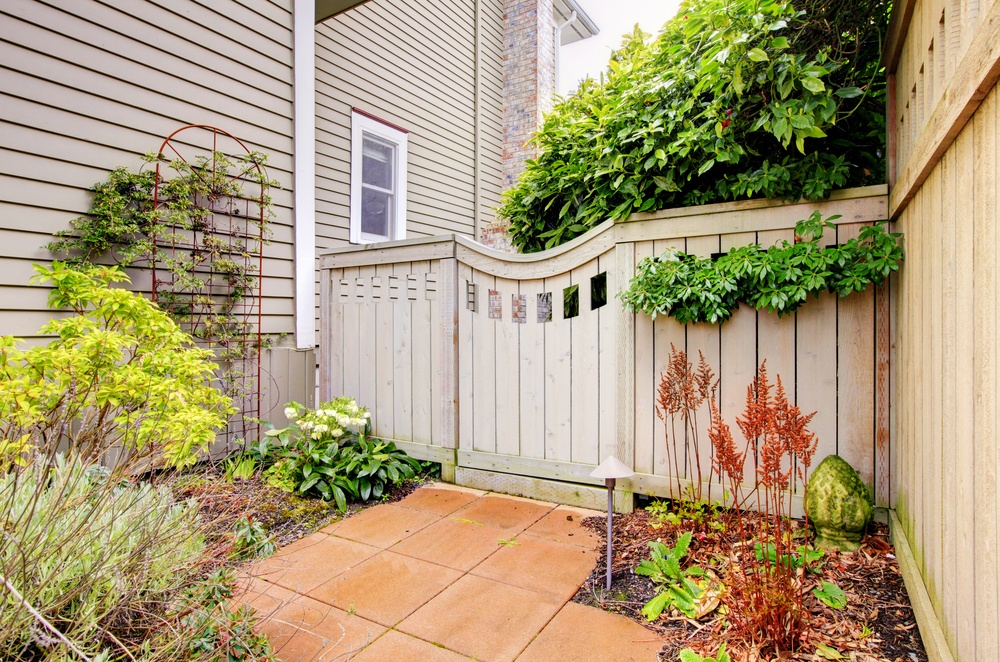 The weakest link in all pool fencing is the gate. Gates must be self-closing and self-latching so they slam shut if inadvertently left open. Moreover, gate latches should be mounted at least 54 inches off the ground and have child-proof release mechanisms.
Baby fencing, a secondary fence installed closer to the pools edge, is also an option for homes where the fence encloses the yard but not the pool. Baby fencing may keep young children out of harm's way but won't work for toddlers that climb. Still, it adds yet another layer to your protection scheme.
Fence specifications vary by municipality so be sure to check with your town's building code officials or a professional fence contractor before starting.
If you just can't stand the thought of a fence covering your beautiful new pool, think about installing black pool fencing. With a little landscaping, black pool fencing is practically invisible and provides protection without becoming an eyesore. Most black fencing is made from lightweight aluminum but is shaped to an attractive wrought iron design.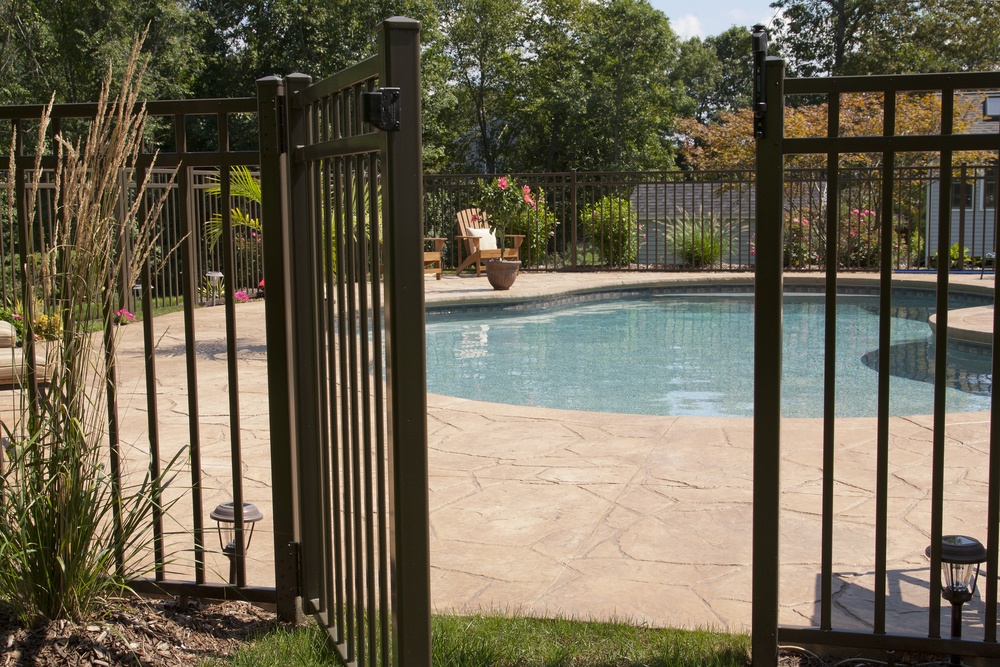 If maintenance is a concern, invest in vinyl pool fencing. It's more costly but lasts a long time and needs virtually no maintenance.
Pool Covers that Prevent Drowning
Next to pool fencing, pool covers provide the maximum amount of protection. There are several choices to make. Basic vinyl covers that are loosely applied and held down with weights may keep the pool clean, but these covers can become unsafe if children fall in and get trapped inside the fabric.
A better choice is a self draining mesh pool cover. Using a spring-based fastening system that disappears when the cover is not in use, these covers are stretched taught across the pool and can support the weight of a child plus several rescuers. Mesh covers cost about $1500, support up to 3500 pounds, and have up to a 10 year warranty.
Another high tech product to consider is an automatic pool cover. These covers are motor driven, and with the flick of a switch, automatically creep across the pool to seal out access to the water. The convenience of motor driven covers make it possible to use them between swims, instead of only at the end of the season.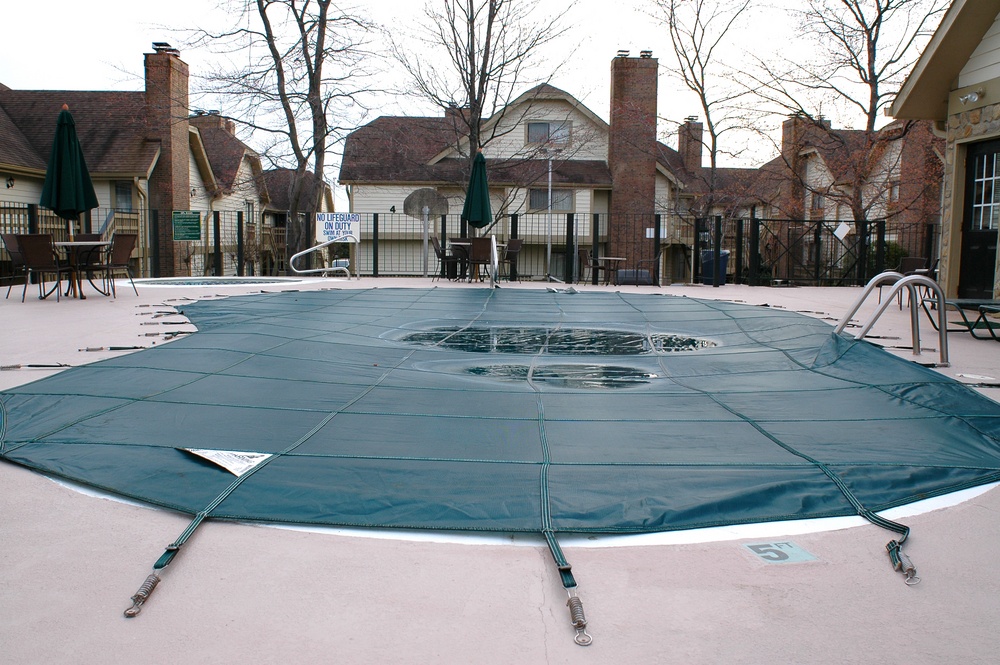 Pool, Door & Fence Alarms
High tech advances in pool alarms have made these a must have for every home that has a pool. Several types of pool safety alarms are needed as follows:
Door Alarms: These battery powered alarms are installed on exterior doors leading to the pool. If the door is opened without depressing a child proof bypass button, the alarm sounds within 7 seconds and stays on until disabled by an adult. The alarm is also effective in preventing an adult from leaving a door open. If a door is left open for more then 10 seconds, even after pressing the bypass button, it rings again. Door alarms are an inexpensive way to make sure everyone in your house thinks about pool safety.
Fence Alarms: These work just like door alarms but are designed to be used outside for fence gates. Fence alarms can be effective in alerting an adult to an unsupervised child that may wander into the backyard.
Pool Alarms: Pool alarms are designed to detect the splash that occurs if a child falls into a pool. A recent CPSC study looked at three types of pool alarms: floating alarms that detect waves on the surface; underwater alarms that detect waves under the surface; and a wrist band alarm, which is worn by a child and alarms when exposed to water.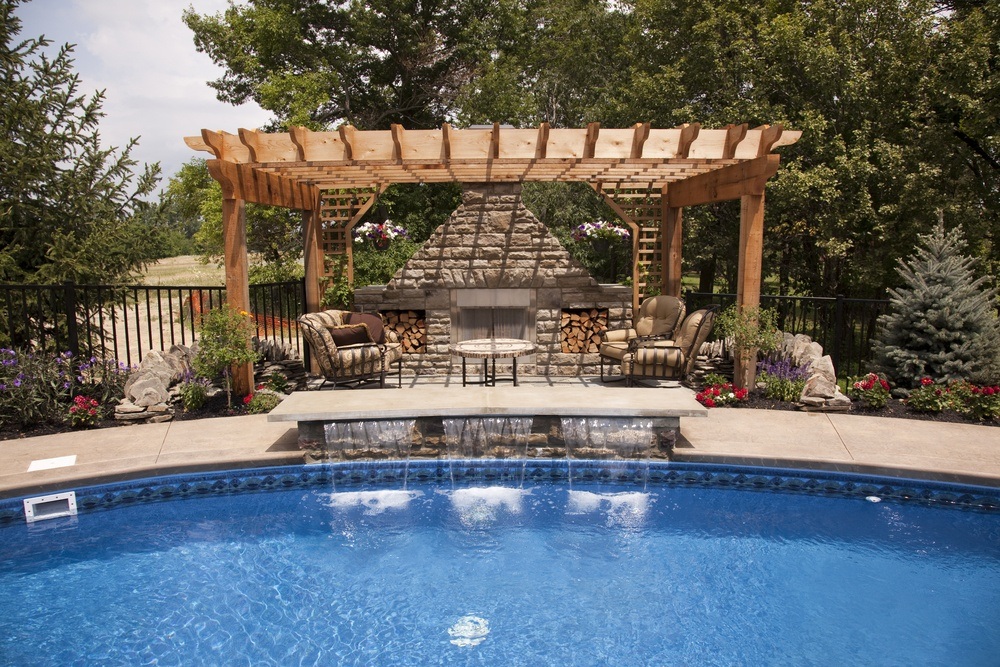 Consumer Product Safety Commission tests showed that underwater pool alarms were the most consistent performers. The underwater sensors used by these devices alarmed more consistently and are less likely to false alarm. When a test object, intended to simulate the weight of a small child, was pushed into a pool, the underwater sensors detected it most reliably. Another advantage of underwater alarms is that they can be used in conjunction with pool covers, whereas surface alarms cannot.
When purchasing a pool alarm, always buy the type that includes a remote receiver alarm inside the house. Although slightly more expensive, the additional cost is well worth it. Remote receivers allow you to monitor the pool from inside the home, even with a door closed or air conditioning on.
The CPSC study also found that one floating alarm performed almost as well as the underwater alarms, but cautioned against wristband devices since the caregiver must remember to put it on and it alarms when exposed to any water source, such as tap water.
The underwater pool alarms that performed well in CPSC testing were Poolguard, by PBM Industries and Sentinel Link by Lambo Products, Inc. The surface alarm, which performed almost as well, was Pool SOS, by All-Weather, Inc.
Poolguard has also introduced an ingenious alarm designed for above ground pools, making these pools also eligible for protection.
Keep in mind that while pool alarms may provide emergency notification if a child falls in, pool alarms are not a substitute for fences, covers or any other protective measure possible.
Pool safety is a big job and nothing can be a substitute for watching children around a pool. But by utilizing layers of protection, parents gain an important backup tool for those times when they, like most people, just can't be perfect.