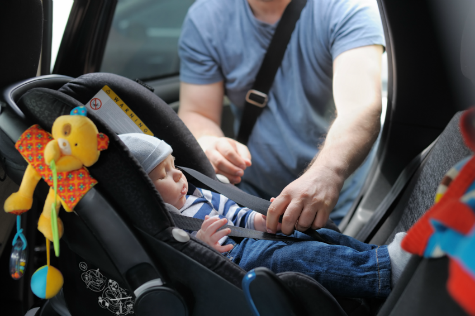 Last year, more than 6 million car seats were recalled for a safety defect – the largest car seat recall in U.S. history. And just last week, another car seat recall was announced.
When car seat recalls happen, it's critically important that the parents who have purchased the affected car seats are informed as quickly as possible. The best way to ensure this is for parents to register the car seat with the manufacturer when they purchase it.
However, a new study released by Safe Kids Worldwide shows that although 80 percent of parents think car seat registration cards are important, only 42 percent actually return the card. That means that, on average, six out of 10 parents risk not hearing about a car seat recall in the most dependable manner – directly from the manufacturer.
When a recall occurs, manufacturers use the information provided on that registration card to contact consumers directly and, if needed, provide the information and appropriate equipment to repair the car seat – completely free of charge. But if you don't register, you might not even find out about the recall at all.
What you can do
The following steps are recommended by Safe Kids, a nonprofit organization working to prevent childhood injury, to help ensure your child is protected in a vehicle.
1) Register your car seat
Option A: Register online with your car seat manufacturer or www.safercar.gov/parents. You'll need the model number and date of manufacture found on the label on your car seat.
Option B: Fill out and mail in the registration card that came with your car seat. It's already filled out with your car seat's information. No postage required.
2) Find out if your car seat is recalled
Visit the car seat recall website of the National Highway Traffic Safety Administration, http://bit.ly/recalledseats, and enter your seat's brand name and model.
3) Act!
If your car seat has been recalled, take action. Contact the manufacturer to learn about the recall. If you registered in advance, you will automatically receive the repair. If you didn't register, you can request the repair from the manufacturer. Once you receive the repair, take the time to make it.
To stay informed about recalls, sign up for Safe Kids Worldwide's product recall emails. Safe Kids covers many children's products and will keep you updated about recall notices from the major federal agencies – National Highway Traffic Safety Administration (NHTSA), Consumer Product Safety Commission (CPSC) and the Food and Drug Administration (FDA).
Safe Kids also hosts numerous child seat inspections across the country where certified child passenger safety technicians can show you how to correctly use, install and register your car seat. This free service is available year round, and parents and caregivers can visit safekids.org to locate an event in their community at any time.
If you haven't registered your child's car seat yet, don't wait. It only takes a few minutes to make sure you're among the first to know in the event of a car seat recall.